Gourmet Dinner Service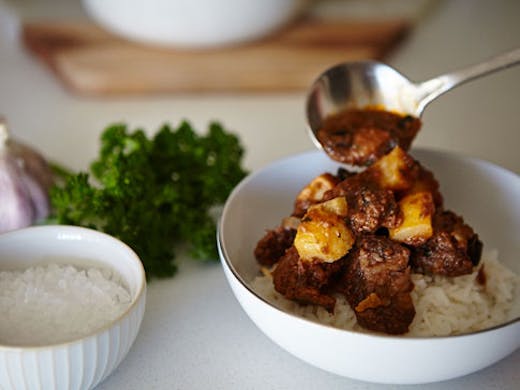 The Verdict
I don't know about you guys, but winter daylight hours, busy work times, and this little thing called life, are seriously getting in the way of me eating proper, real food.
There are a tonne of pre-prepared meals options out there, but for me none of them were quite right— I didn't want to be locked in to a subscription. Also, I don't want to live on rabbit food salad and I'm not on any kind of crazy diet—I just want delicious, wholesome meals that I'd likely cook for myself if I had all the time in the world.
Enter Gourmet dinner Service.
I was a little sceptical at first. I mean, is reheated food ever really all that good? Yes. The answer is YES! Let me just say, every meal totally knocked my socks off. Each dish had been snap frozen to lock in all the freshness possible, ready to be unlocked when you reheat and enjoy them. The flavours were full and tasted as though the dish had been prepared minutes earlier.
Gourmet Dinner Service's menu is vast, covering all tastes and dietary requirements and new options are added regularly.
The menu options that you can choose from are split in to mains, small mains, salads, pasta sauces, soups, sides, desserts, cocktail and catering, so we'd bet our bottom dollar that you'll be able to find something that suits. On top of this, you can customise your choices if you're gluten-free, dairy-free and vegetarian.
We've become Gourmet Dinner Service devotees, so have tried a significant chunk of the menu. Our favourites? The chicken and leek pie is a clear winner, followed by the lamb tagine. On the dessert front, we'd sell our soul for a few of the mango tarts.
So how does it actually work? Simply go to Gourmet Dinner Service, log in or sign up (it's a super simple process) then shop away! You can browse the different menu categories to find exactly what you're looking for. Select the quantity that you wish to receive and click 'add'. When you're done, simply go to the checkout. There's a minimum order of $50, but in our experience this doesn't matter as all meals are frozen, so you've got a reasonably large window in which to enjoy them.
Image credit: Michelle Jarni for The Urban List
---