Jayda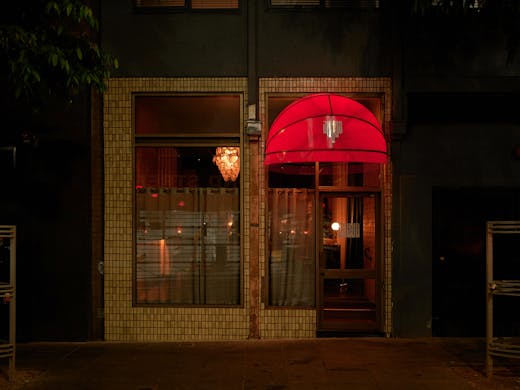 The Verdict
Bar Jayda is the latest venture from Shane Delia, an elevated bar space adjoined to Shane's foremost diner, Maha. Since opening back in 2008, the restaurant has been a stalwart of Melbourne's dining scene. "I was blown away when we first opened Maha, the overwhelming response from people, and ever since then people have been asking 'where can we go for a drink before lunch or after dinner, and not really having somewhere," says Shane.
The pursuit for Jayda dates all the way back to Maha's opening, an almost 15-year journey spent waiting for the right opportunity, "I reckon I've looked at least 20 places within a block [From Maha], but none of them made more sense than the one next door."
The all-new venue is an extension of Maha, differing in aesthetics but undoubtedly linked. On the cards for the bar is an extensive wine alongside a range of seasonal cocktails crafted by award-winning mixologist and bartender Orlando Marzo, who put his recognisable flare onto the bar with creations like the Strawberry Cream Negroni with rosehip and blackberry leaves.
On the food side of things, the menu oscillates between familiar flavours of the Maha culinary empire. All developed under the guidance of head chef Daniel Giraldo (Maha, Maha East & Maha Bar) snacks and share plates include the likes of kingfish and finger lime Taramasalata tart to beef borek buns with turmeric tamarind and coconut.
The name Jayda comes from Shane's 13yo old daughter, who's already swiftly been ingratiated into the world of the hospitality scene with a few post-school shifts at Maha.
"Yeah, she's pretty pumped...I think a name is pretty important, we've got Maha next door and that's her mum's name, now having my daughter's name next to it I think is a really nice thing to do."
Jayda is open now, head over here for more info.
Image credit: Kristoffer Paulsen (supplied)
---