Montereys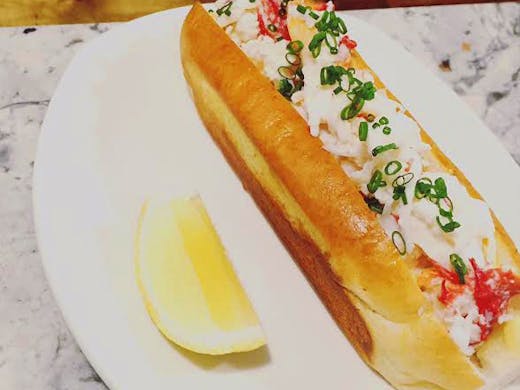 The Verdict
If you loved Leonard's House of of Love and The Sweetwater Inn, things just got a whole lot better for you. American inspired seafood and vino have arrived in Prahran, and we're giving you all the need-to-know about the new venue from the team behind our other two southside favourites.
Run by the gang behind Leonard's, Montereys will be dishing up seafood and a bunch of beers, wines and seascape cocktails to match. Most of the wines will be available by the bottle, so you know what that means; grab your mates and call your Ubers!
The menu will feature delights like lobster rolls from Maine and freshly shucked oysters, all inspired by the California coast! Chefs from Rockpool and Harley House have come on board to design the menu, chipping in to give a seaside feel to Montereys. Think 62 degree eggs, whole charcoaled fish, and rolls brimming with lobster, shrimp, chorizo and mayo.
It's about time Chapel Street got some new seafood on the block, and Montereys is here to deliver the goods.
Image credit: Montereys
---