Morning Market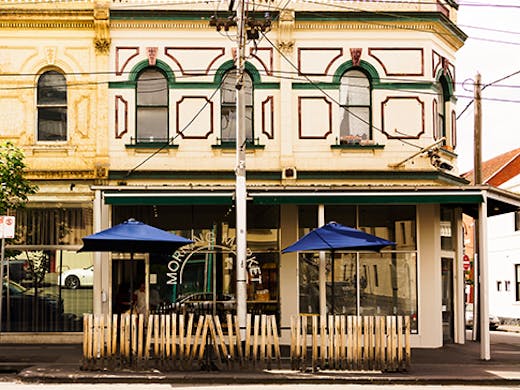 The Verdict
The residents of Fitzroy's Gertrude Street and surrounds quickly became accustomed to picking up their baked goods from the temporary Marion Grocer. Realising it had quickly become a fixture of the cherished culinary strip, restaurateur Andrew McConnell has decided to relocate his grocery, now known as Morning Market, to a permanent locale two doors down.
The fourth venue to McConnell's quiver along Gertrude, his loosely Euro-style grocer will continue to serve up bread and pastries from their friends at Baker Bleu along with Single O coffee, fresh salads and sandwiches.
Rounding out the selection to closer emulate a traditional grocer will be fruit and vegetable, a grip of cheeses, dairy products, meals for the home and fresh cut flowers. McConnell and the team are also introducing a considered range of homewares should you wish to take the full experience home with you.
Like many hospitality groups and venues, Morning Market will also offer several picnic boxes made up of produce you'd expect to find in McConnell's venues. These will be seasonal so pop on in or keep an eye on @morningmarket_fitzroy for updates.
Meanwhile, we can expect McConnell's cosy wine bar, Marion, to reopen in the coming weeks pending restrictions.
Image credit: supplied
---