The Fox And Daisy Wine Room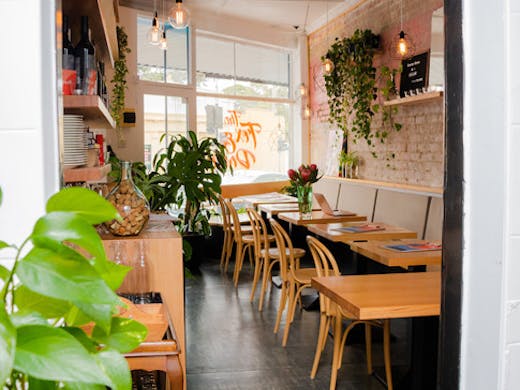 The Verdict
A local wine bar for wine lovers by wine lovers, The Fox and Daisy Wine Room is exceeding at all the latest trends. Located in Flemington, The Fox and Daisy Wine Room is a native wine bar and bottle shop that is the perfect place to unwind after a long day in the office. A warm and welcoming space, they aim to be an extension of home for their customers.
Being a local bar, they understand the importance of support and loyalty. As a result, The Fox and Daisy Wine Room place great emphasis on supporting and showcasing independent Victorian producers, alongside a splash of international makers. The variety of wine is endless and caters for all wine lovers, ranging from orange and minimal wines to classical, world-icon wines. They're also open to ordering wines in at the recommendations of customers, so it would be wrong to not go and drink your favourite wine. They also have an extensive beer collection for all the beer lovers out there.
Alongside their wines, they source local producers for their small 'wine room bites', with food ranging from charcuterie, bread and cheese. Through their direct sourcing of wines and foods, they are able to provide lower than average markups for their customers. And if you need a little something more to convince you to check it out, their Thursday night cheeseboard and a bottle of wine for $55 might just do the trick.
The Fox and Daisy Wine Room provides a relaxed and personal experience. Not only that, but it offers an escape from the demanding realities of the everyday. A calm and peaceful interior, it'll be hard to leave this place at closing.
Image credit: Supplied
---