The Pickle & The Patty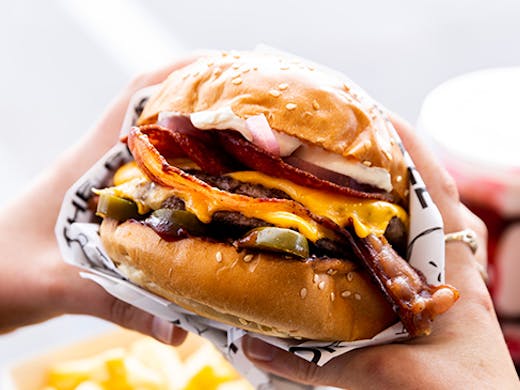 The Verdict
The Pickle & The Patty—formerly of The Ascot Lot—now calls The Market Hotel in South Melbourne home.
They're still doing the business when it comes to the burger side of things, while also looking after the bar food, parmas, salads, and loaded hot dogs.
All the beef here is grass-fed from Gippsland, sourced from the local free-range butcher. In fact, apart from the pickles (which Lyndal and Laura make themselves) everything is from quality suppliers in Melbourne's northwest.
The burger menu has some great options, but its worth getting stuck into the Pickle Classic that keeps it exactly that, classic. Beef patty, cheese, red onion, pickles, special sauce, tomato—all you need really.
Image credit: Sammy Green
---