Universal Practice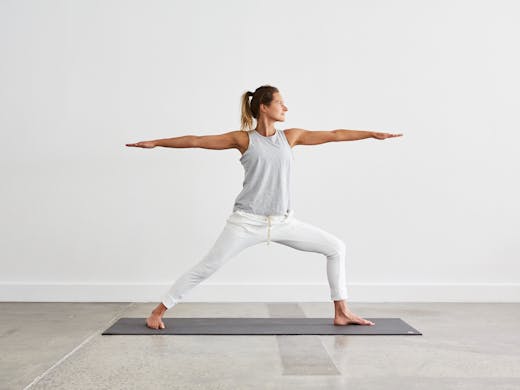 The Verdict
On a side street just off Church Street, you'll find a warehouse. Once you step into this warehouse, you wouldn't have any idea people are lining up for hours at Top Paddock or Pillar of Salt just a few hundred meters down the road. This converted warehouse on Albert Street is home to Universal Practice, your new favourite all round fitness and mindfulness location.
This whitewashed, newly revamped warehouse is home to a pilates room, yoga room for yoga and meditation, and private physiotherapy rooms. Founded by Sammy Wilson, who comes from a background in physiotherapy, clinical pilates and yoga, Sammy's focus is on engaging the relationship between mind, body and soul. Sammy, together with her team that have backgrounds in Physiotherapy, Myotherapy, Sports Physiotherapy, Pilates and Yoga, you're in safe hands.
With Yoga, Clinical Yoga, Reformer Pilates, Clinical Pilates and a special 'Reformer Athlete' class, you'll be guided through exercises in a safe and secure environment. Better yet-you're able to claim a private health rebate on some of the classes. In addition, Universal Practice offers 30 and 60 minute physiotherapy sessions, as well as individual pilates and yoga sessions.
Whether you're in the area or not, Universal Practice is definitely somewhere to check out to get you away from the hustle and bustle of everyday life. Just stepping into the studio you'll feel calm, so imagine how zen you'd be after a class! Lock in a session that suits you to kickstart your wellness routine.
Image credit: Universal Practise
---