Auckland markets are on the up. Whether you're all about making things from fresh, local produce or chowing down on offerings from food trucks and artisan producers, Auckland's markets have you covered. You'll also find crafts, bric-a-brac, art and clothing...they are a true treasure trove! And, sometimes you'll find things that you didn't even know you needed.
And so, to help you on your way, we've picked out top Auckland market to hit this (and every other) weekend.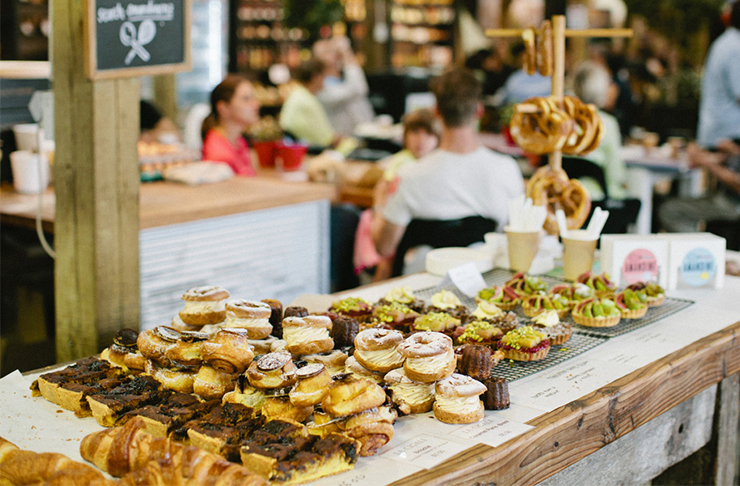 La Cigale French Market Parnell
Parnell, Saturday and Sunday
There's nothing like a fresh croissant—hot out the oven—to bring in the weekend. Auckland's French-inspired market boosts a delightful mix of baguettes, cheese and pastries. Don't miss the Turkish gözleme (flatbreads) with spinach (if you manage to save some stomach space after all those baked goodies), nor the dudes of Organic Mechanic, who make a killer kombucha and superfood smoothie.
La Cigale Britomart
Britomart, Saturday
Britomart's La Cigale Market brings a serious dose of country to the city every Saturday. Between 8.30am and 12.30pm you can browse the stalls of freshly made artisan goods and pick up some fruit and veg while you're at it. The baked treats are a delight and we dare you to try to walk past the doughnuts from Doughnut Workshop without stopping and drooling. Look out for Mulleez for the most delicious smoked seafood and Roar Honey for, well, raw honey!
Grey Lynn Farmers' Market
Grey Lynn, Sunday
For seriously good market produce head to Grey Lynn Farmers' Market. You'll find a huge range of fruit and veg—lots of it spray-free and grown locally. This is the spot to stock up on green smoothie ingredients for the week ahead. Or, for a different green beverage, try Matcha Matcha's matcha latte—it's delish! The best thing about this sweet little 'burbian market is that it's indoors—perfect for weekends when that pesky Auckland rain rears its ugly head.
Takapuna Market
Takapuna, Sunday
For those who are hard-core early birds, head to Takapuna Market from 6am on Sundays to get your food and craft fix. You'll wanna get in quick to this bustling market as many of the best stuff goes pretty fast. Afterwards, hit the beach to feast on your loot.
Victoria Park Markets
Auckland CBD, Saturday and Sunday
The Vic Park Markets have gone through a major revamp and the market held there every Saturday showcases how the historical building can be utilised to its best advantage. Filled with fashion, crafts and food, this is a great way to spend your precious Saturday morning. If you've got gift to buy for an f'ing hard recipient this is your place. And they do a bloody good feed, too!
Matakana Village Farmers Market
Matakana Village, Saturday
Come Saturday morning Matakana Village Farmers Market is the place to be. Arrive early to avoid the disgusting traffic that backs up right into the village. The traffic and the crowds are testament to the quality of fare on offer. Buffalo meat burgers, oysters, olive oils, cheese and of course lots of market fruit and veg. Treat yourself to sweet delights by the river and pick up supplies for a northern adventure.
Hobsonville Point Farmers' Market
Hobsonville, Saturday and Sunday
Housed in an old airplane hangar, the Hobsonville Point Farmers' Market is a one-stop shop for your foodie needs. For some idiotic reason, coffee is quite often found at the far end of a market—but not here! Grab a cuppa and sip on amazing, freshly roasted coffee while you browse all the great stalls.
Mt Albert Market
Mt Albert, Friday and Saturday
The Mt Albert Market is an unassuming little charmer with tonnes of fresh produce, meat, sweet treats and artisan cheeses. Make sure you grab a great brew from Sprout to enjoy as you browse. Come Friday eve this little covered space also houses a night market with great wood-fired pizzas and other delicious food, along with craft beers and organic wine.
Avondale Sunday Market
Avondale, Sunday
To get a grip on just how multicultural Auckland has become, visit Avondale Sunday Market and see food from almost every cuisine imaginable. If you've been trying to track down an obscure ingredient or something not commonly found in New Zealand, this might just be your best bet. The sheer size of this market is pretty startling – it's the biggest market in the country!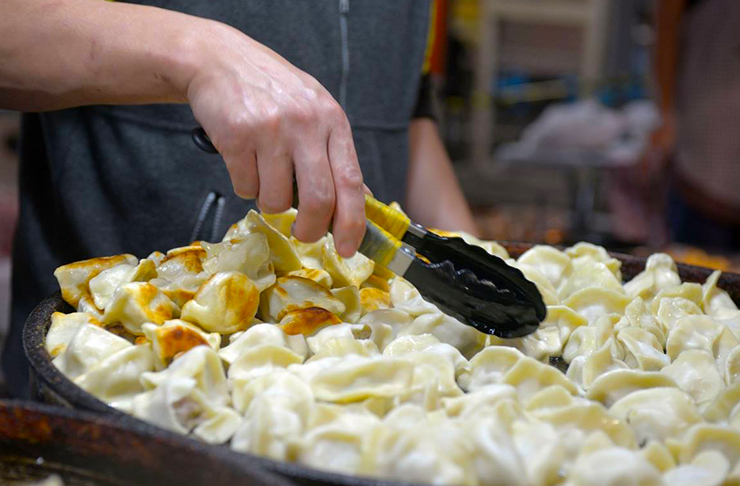 Auckland Night Markets
Various locations, every night
The Auckland Night Markets are an experience that everyone needs to tick off. And, held at a different location every night of the week, you don't have an excuse not to! Come with a wad of cash and an empty stomach and brace yourself for a multicultural feast! There are the usual Thai and Chinese suspects, but also a whole heap of lesser-known cuisines to tempt you. This is street food at its finest.
Got no plans for the rest of your weekend?
Image Credit: Andrew Wilson, La Cigale, Auckland Night Markets