It's baaack! Following in the footsteps of Art and Jordan, this week we were introduced to Zac Franich aka New Zealand's brand spankin' new Bachelor.
The 28-year-old surf lifesaving coach has embarked on a monogamous relationship with 19 Kiwi ladies and the result is nothing short of awkward.
Who is destined to be Naz 2.0? Will Zac channel Jordan and be a total douchebag? Didn't that girl go to my primary school?!
These are some of the lingering thoughts we had after watching the first two episodes of The Bachelor New Zealand. Here's what we—and most likely you—were thinking as we tuned in.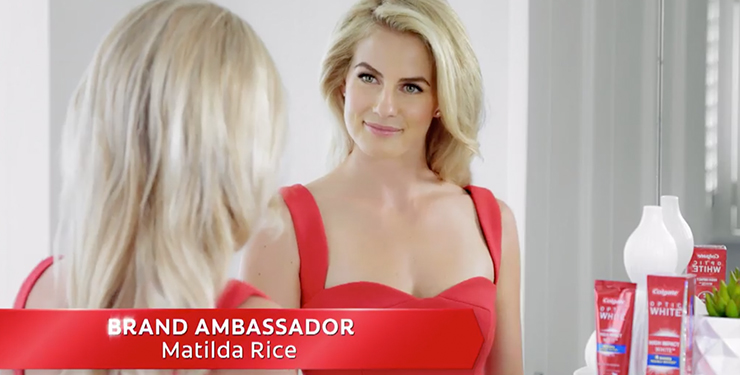 1. Hey look! It's Matilda.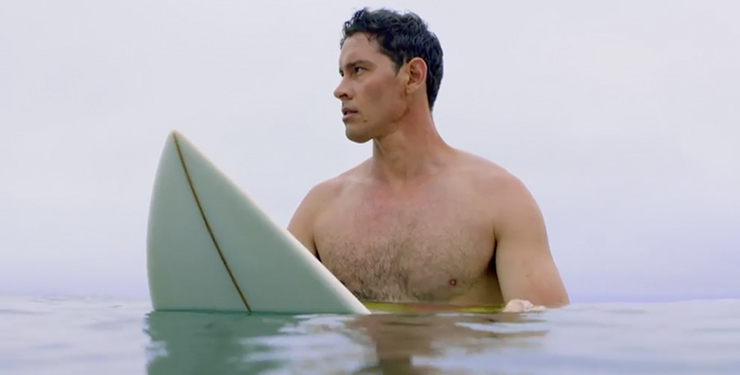 2. WE CALLED IT! The opening scene totally showcased a slow-motion, topless Zac.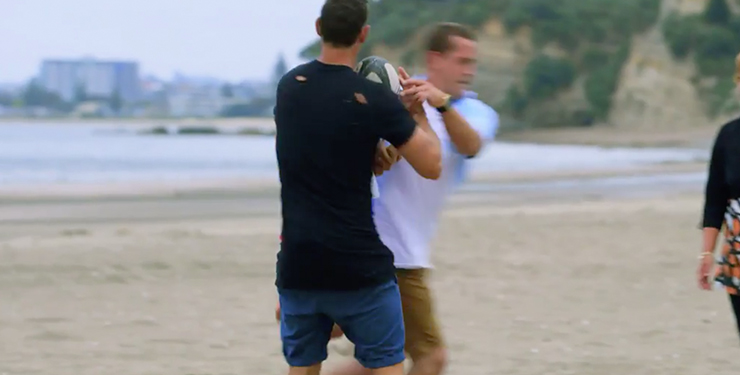 3. The Hallensteins sponsorship didn't stretch far enough to replace his holey top.
4. Squeee! We meet our first Bacherlotte Viarni. He's gonna love her!
5. Did Lily just do a shaka? Hellooo Shari 2.0. We like you already.
6. They're totally framing Bel to be a crazy cat lady.
7. Bel, you can't call yourself a baker if you use Olivani—gross!
8. Nina: "We can become real humans together. We're all just evolved gorillas trying to hide our leftover body hair." Umm?
9. Pleased to see Suzuki is back for another season of shameless plugs.
10. Ain't nothing like carpooling to The Bachelor.
11. A four-pack of Guylian Sea Shells barely counts as getting someone "chocolates". At least get the dude a decent-sized box of Roses.
12. "It's a little novel-tea from my hometown." You are too punderful, Jess!
13. "You've got your shoes on. Cleaned your teeth even." Is Molly sponsored by Colgate too?
14. Charlotte really redeemed herself with that second and third introduction. Said no one ever.
15. Is that a spark we see between Lily and Zac?
16. Bel's going to be around for awhile—the accompanying music is a dead giveaway.
17. Introducing yourself with 'two truths and a lie' is a great ice-breaker, Claudia. Well done, gal!
18. Impressive Moaning Murtle impression. Slash that's totally the second mention of Harry Potter in one episode. We sense a theme.
19. There's a lot to said for a Bacherlotte who busts a rap. We mean, Matilda did it and look where she ended up. May the odds be in your favour, Elaina.
20. That's a fair bit of gushing from both Hannah and Zac. That's a good sign, right?
21. Hair compliments aplenty from Zac.
22. Zomg! A WHITE rose. WHAT DOES IT MEAN?!
23. "Good luck, man." That's some solid bro chat from Dominic.
24. Like a true Bacherlotte, Taylar's coming in hot with her eagerness to interrupt.
25. Monique: "I'm like, 'you do you, boo.' That's not me." Preach!
26. Zac: "I've got three gazebos." Cool story, bro. Since when was gazebo-bragging a thing.
​
27. That three-person quiz looks REEEAL fun.
28. There's no room for three people on that chair.
29. Shout-out to the girls munching on potato chips in the kitchen. No budget for catering—gutted.
30. Interruptions left, right and centre!
31. "You've GOT to be rude." That's questionable advice, Dom. We miss Mike.
32. And so the squabbling begins…
33. Mariana is hands-down the most interesting gal there. Also, how does she have time to do all these wonderful things?!
34. Zac: "I like the fact that you've broken a lot of bones. I think that's awesome." Is it?
35. The awkward moment when you broke your bones in a car accident and it's not so "awesome" anymore.
36. Heck, that's some intense rose ceremony music.
37. We hope Dom doesn't get a rose and gets sent home.
38. Viarni gets to steal a single date—the scandal!
39. Molly is taking inspo from the kids she teaches with her fountain hairstyle.
40. That's a wrap. We're calling Claudia, Rosie and Viarni for top three. You heard it here first.
Want more?
Image credit: MediaWorks
SaveSave