Aucklanders! We are surrounded by beauty, and what is more beautiful that the sweet scent of flowers? Luckily for us, there are an abundance of Auckland gardens to stroll through. So, the next time you have a spare afternoon, opt for soaking in the beauty of one of Auckland's spectacular gardens.
Whip out your trainers, grab your bestie or SO and be ready for some mighty-fine Insta-stories. Here are all the gorgeous gardens in and around Auckland that you should tick off your floral bucket list.
Wrights Watergardens
Patumahoe
Surrounding the Mauku waterfall, lies the picturesque Wrights Watergardens. Explore the hidden pathways, follow the surprise bridges and you will find yourself amongst one of the gorgeous gardens that Auckland has to offer. Although majestic in every season, walking amongst the flower-filled gardens accompanied by the warmth of the sunshine sounds like an idyllic way to spend an afternoon to us.
Eden Gardens
Mount Eden
In keeping with its name, these gardens will bring you a serious sense of bliss. Whether it is the breathtaking display of blooming flowers or the charming waterfall, Eden Gardens act as a sanctuary where you are guaranteed to escape the hustle and bustle. Ah, peace and quiet – a rare and wonderful thing.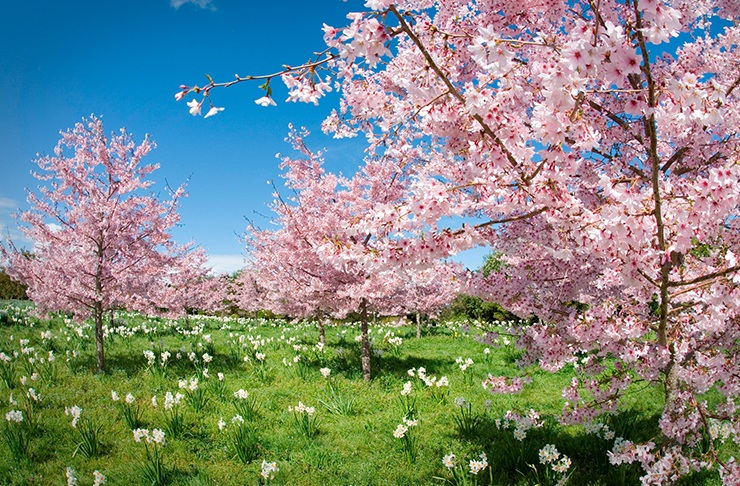 Auckland Botanic Gardens
Manurewa
These flower-filled gardens can be found in Manurewa, and are the perfect place to take a relaxing stroll. The Auckland Botanic Gardens are home to more than 10,000 plants and this is about as wonderful as it sounds. A trip to this garden is bound to provide you with a new-found appreciation for our native forest and native plants. New Zealand really is a slice of heaven.
Parnell Rose Gardens
Parnell
We certainly can't miss a garden that celebrates roses! The concept in itself is something that sounds beautiful, and trust us, it sure is. The Parnell Rose Gardens is an epic place for activity goers to wander the dreamy grounds and embrace their inner romantic. Plus, a cheeky 'Gram with bae couldn't hurt?!
Mincher Garden
Coatesville
Speaking of romance, Mincher Garden is home to a kissing gate! Pass through the kissing gate under the willow trees and find yourself winding your way down gravel paths taking in all that is the garden. Characterised by its orchards, streams and native plants, the Georgian-styled garden is genuinely magical. This is a private garden situated in Coatesville, so you'll need to contact them to make an appointment. Even better, round up the crew and book yourself a morning or afternoon tea available for 10 people and more.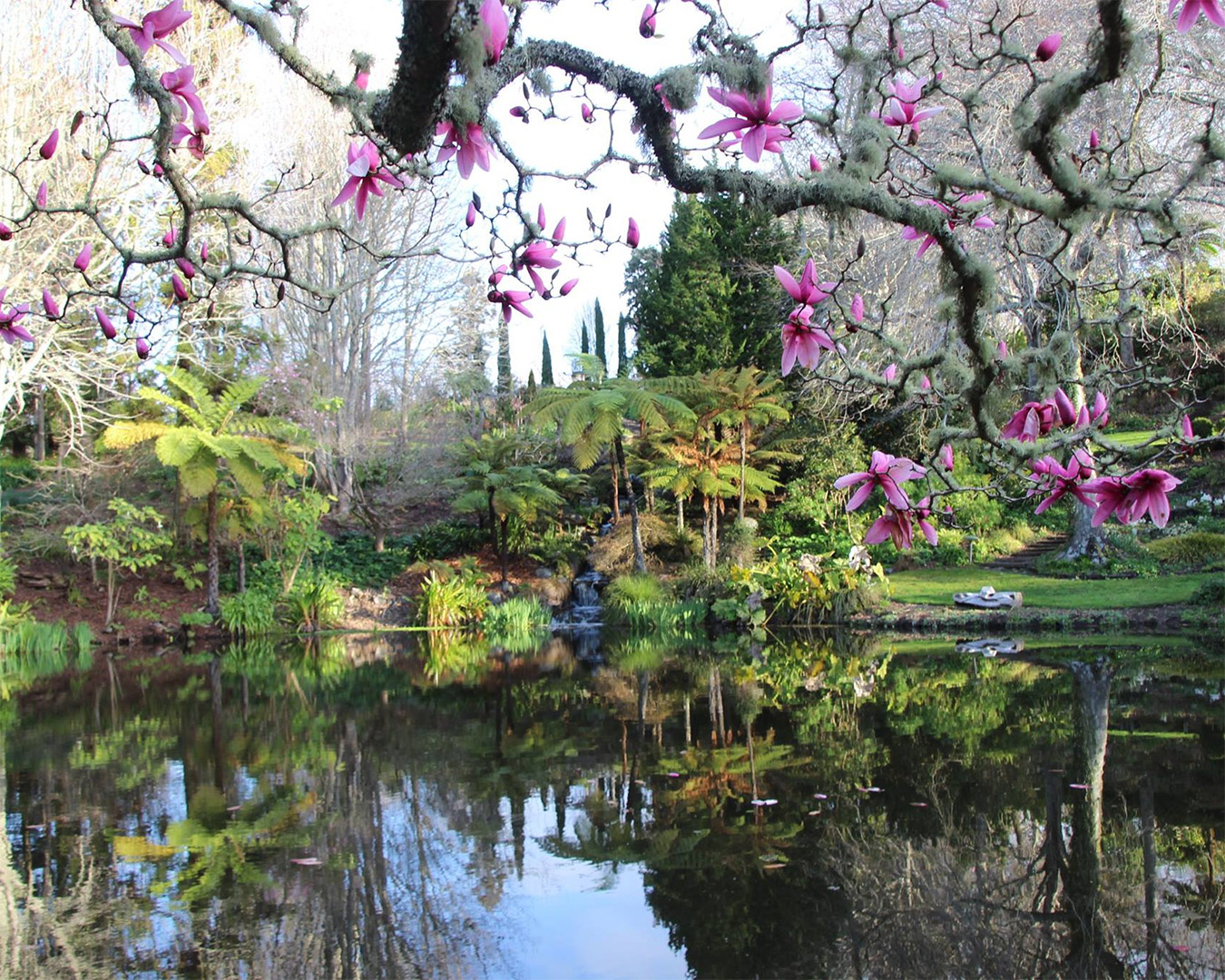 Ayrlies Garden
Whitford
Located just a leap from Whitford, Ayrlies Garden is one of our country's most iconic and well-known spots. With a spectacular range of plants, trees and flowers, you will enjoy this outing so much, you won't even notice you're low-key exercising. While you're there be sure to snap a few cheeky boomerangs to exhibit your love of #nature. No, but seriously – it's pretty, pretty and you're gonna love it.
Domain Wintergardens
Parnell
It was opened in the 1920s, and since, we think has only become prettier and even more classic. The Domain Wintergardens will have you enjoying the historic Victorian-styled glasshouses, tropical and seasonal flowers and an adorable courtyard, statues and a pond. Whether it's for your afternoon jog or a Sunday morning walk with the SO, this is an Auckland garden that is definitely worth seeing.
Highwic Garden
Journey the narrow pathways of Highwic Garden and become enchanted by all that the Victorian garden has to offer. The location includes native species such as fern, Nikau and a large Totara tree. Marvel at the awesomeness that is the New Zealand environment and breathe in some fresh air, because, while the gym is good for the body and mind, a relaxing walk in a stunning garden works its own kind of magic.
Jump in the car and take a tour of the best scenic drives in and around Auckland.
Image credit: Mincher Garden, Auckland Botanic Gardens, Ayrlies Garden