When it comes to advent calendars, why should the kids have all the fun? Well, they don't, as it turns out—because a growing number of brands are cashing in on the festivities with their very own adult versions that, quite frankly, are a whole lot better than the choccy numbers of our youth.
Think tea, skincare... even alcohol, for 24 days straight. So let's cut straight to the chase, here's our pick of the best adult advent calendars money can buy.
Just remember that like so many of the epic things out there for Christmas, these are in limited supply—so be sure to snap yours up ASAP.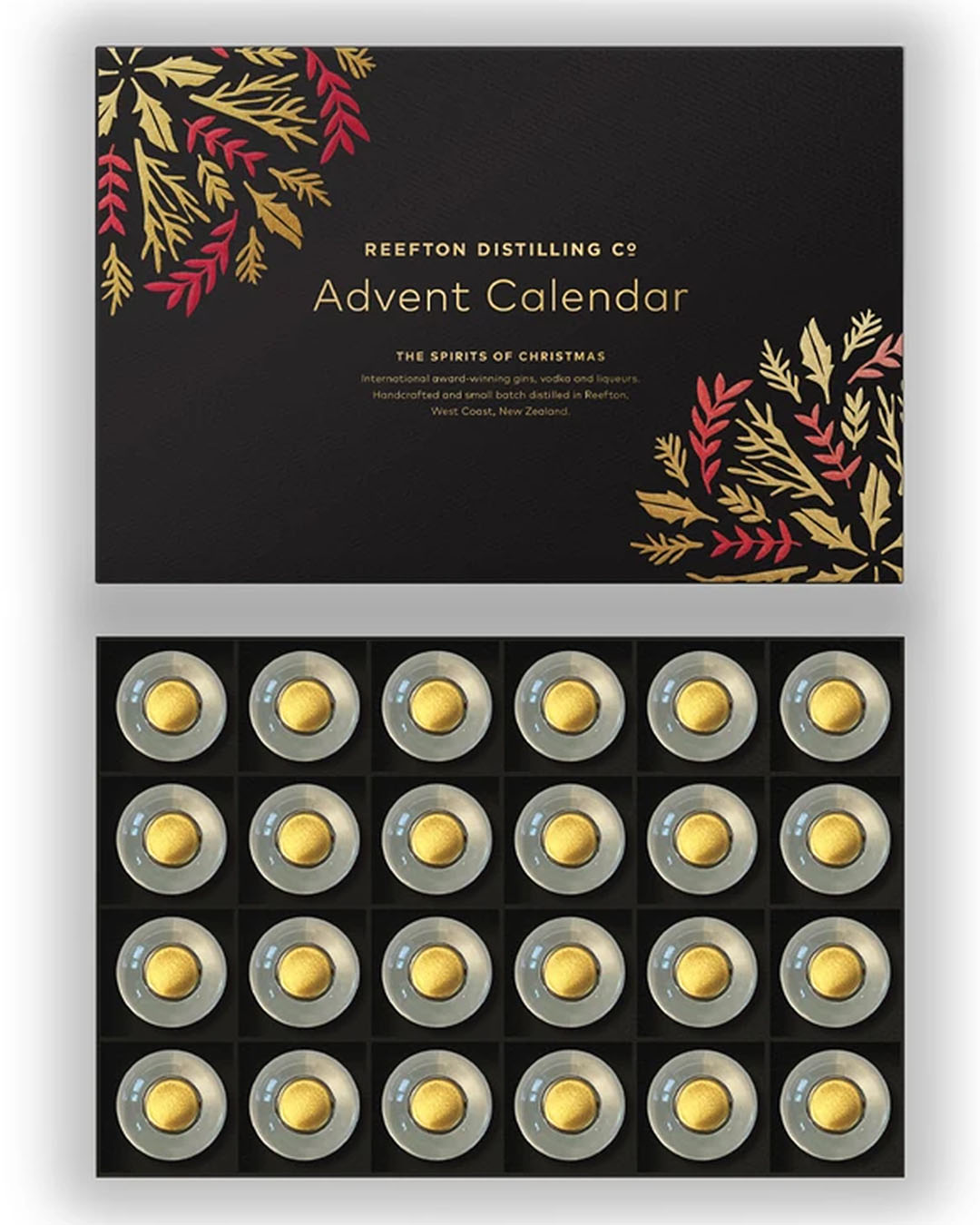 Reefton Distilling Co. Advent Calendar
When people talk about getting into the Christmas spirit, what they're REALLY saying is go buy a Reefton Distilling Co. Advent Calendar, right? This bad boy promises a 50ml bottle of Reefton's premium, small-batch spirits and liqueurs, created at their distillery on the West Coast, each and every day up until December 24 including Little Biddy Gin—Classic, Little Biddy Gin—Black Label, Little Biddy Gin—Gold Label, Little Biddy Gin—Pink, Little Biddy Gin—Snow, Wild Rain Vodka, and Reefton Distilling Co. Blueberry and Tayberry Liqueurs. With more than 30 awards to their name since arriving on the scene just three years ago, we reckon Reefton's advent calendar is easily one of the best on the market this year.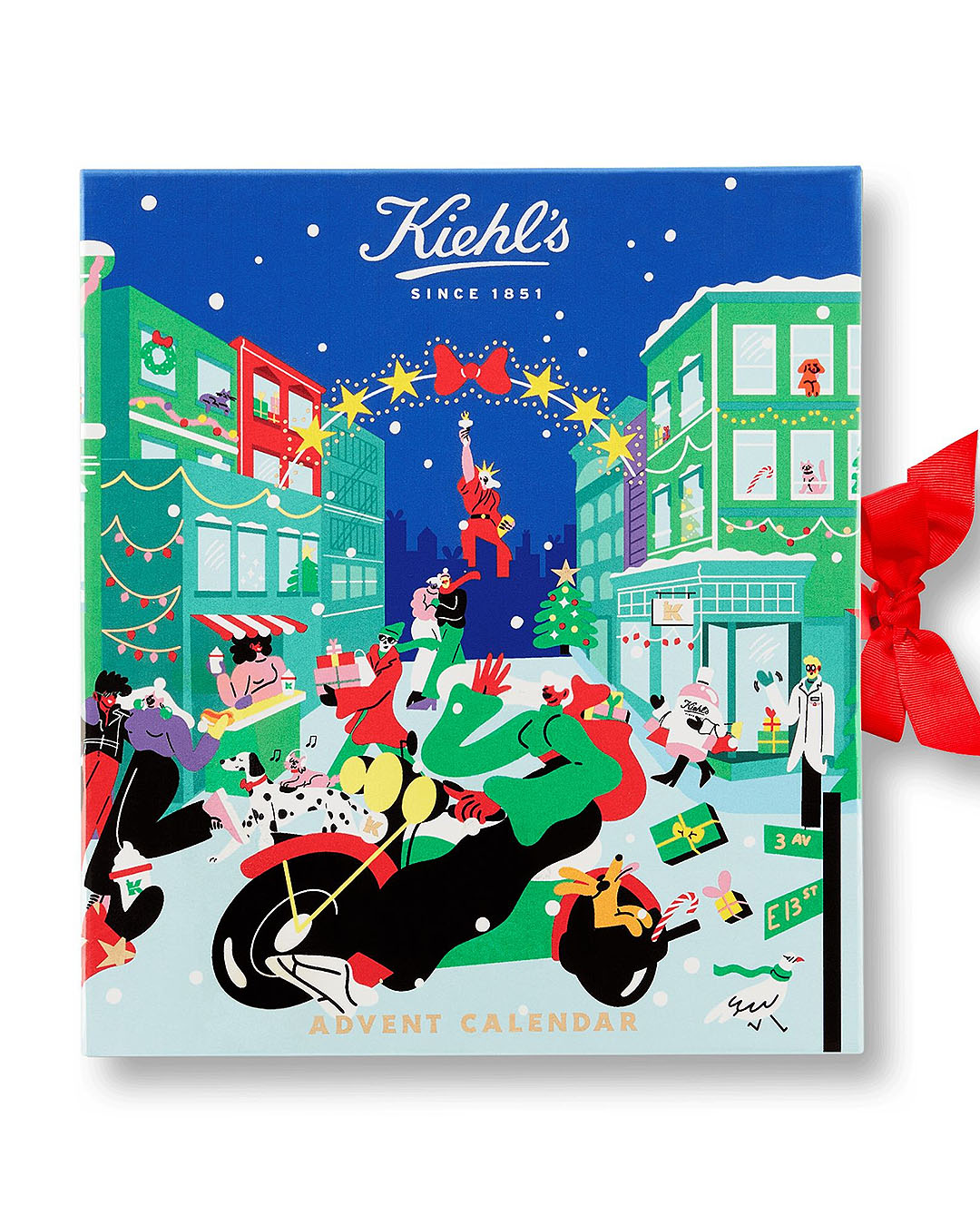 Kiehl's Advent Calendar
Get your glow on this December with the gorgeous Kiehl's Advent Calendar. Just like a well-stuffed stocking, this one is filled to the brim with goodies from the popular beauty brand, including cleansers, face masks, serums, moisturisers, lip balm, hair care, and more. And it wouldn't be a Kiehl's Christmas without some sweet packaging thrown into the mix—this year, French artist Marylou Faure has done the honours with a fun festive print. P.S. Buy at the link provided, and you'll also receive a matching Kiehl's holiday tote bag—score!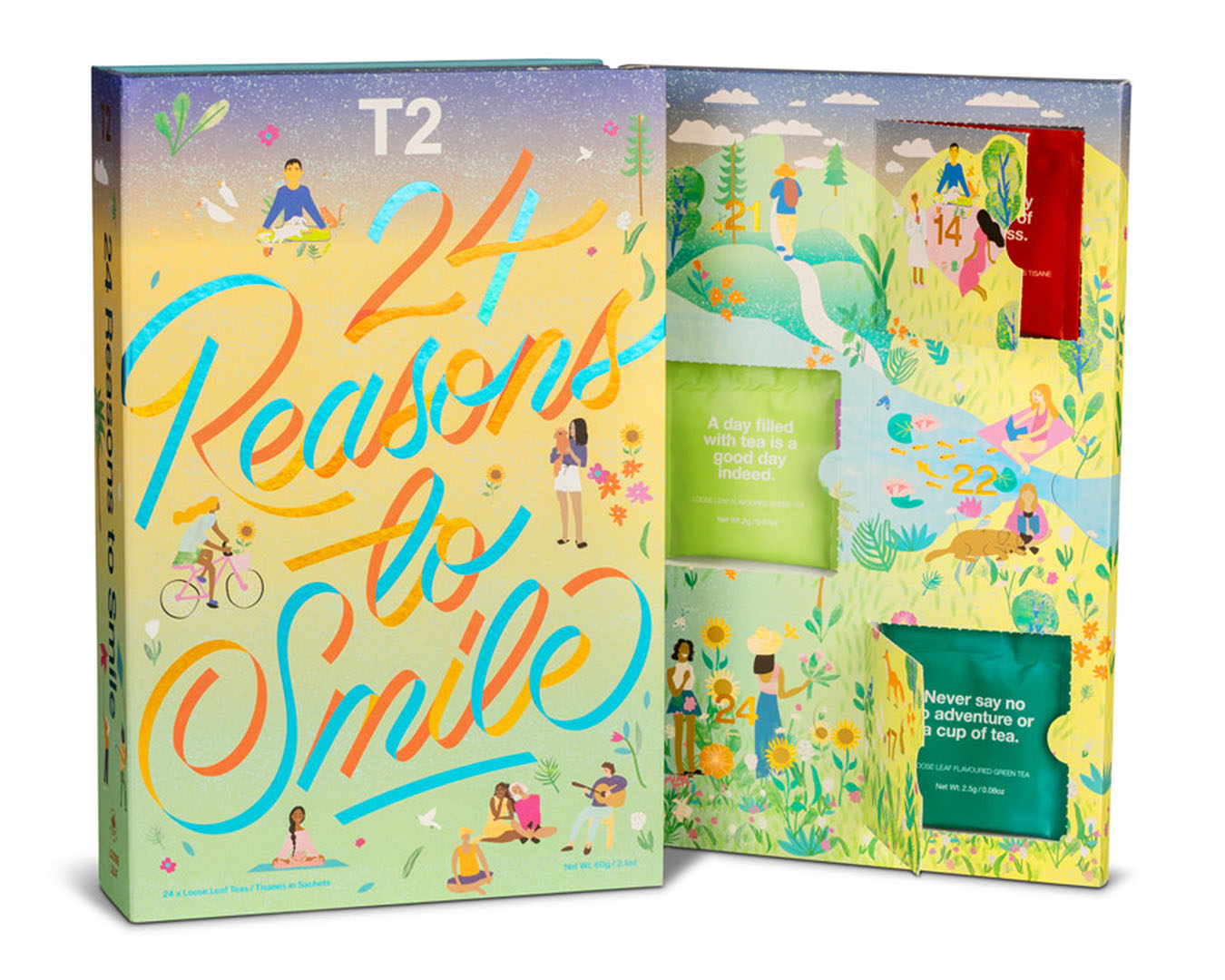 T2 Advent Calendars
Take a break from all that Christmas busyness and unwind with a wonderfully relaxing advent calendar from T2 instead. This year they have two options to choose from—the 24 Reasons To Smile Teabag Edition Advent Calendar and the 24 Reasons To Smile Loose Leaf Edition Advent Calendar. Both festively presented inside a beautiful box, you'll find 24 different tea bags or loose leaf tea sachets, individually portioned for that perfect cuppa—and many of which we guarantee you won't have tried before (Christmas Breakfast, Strawberries & Cream, and Sticky Date Delight to name a few). Add some old favourites like Earl Grey and Chai to the mix, and we reckon this is just the thing to keep you cool, calm and collected this Christmas.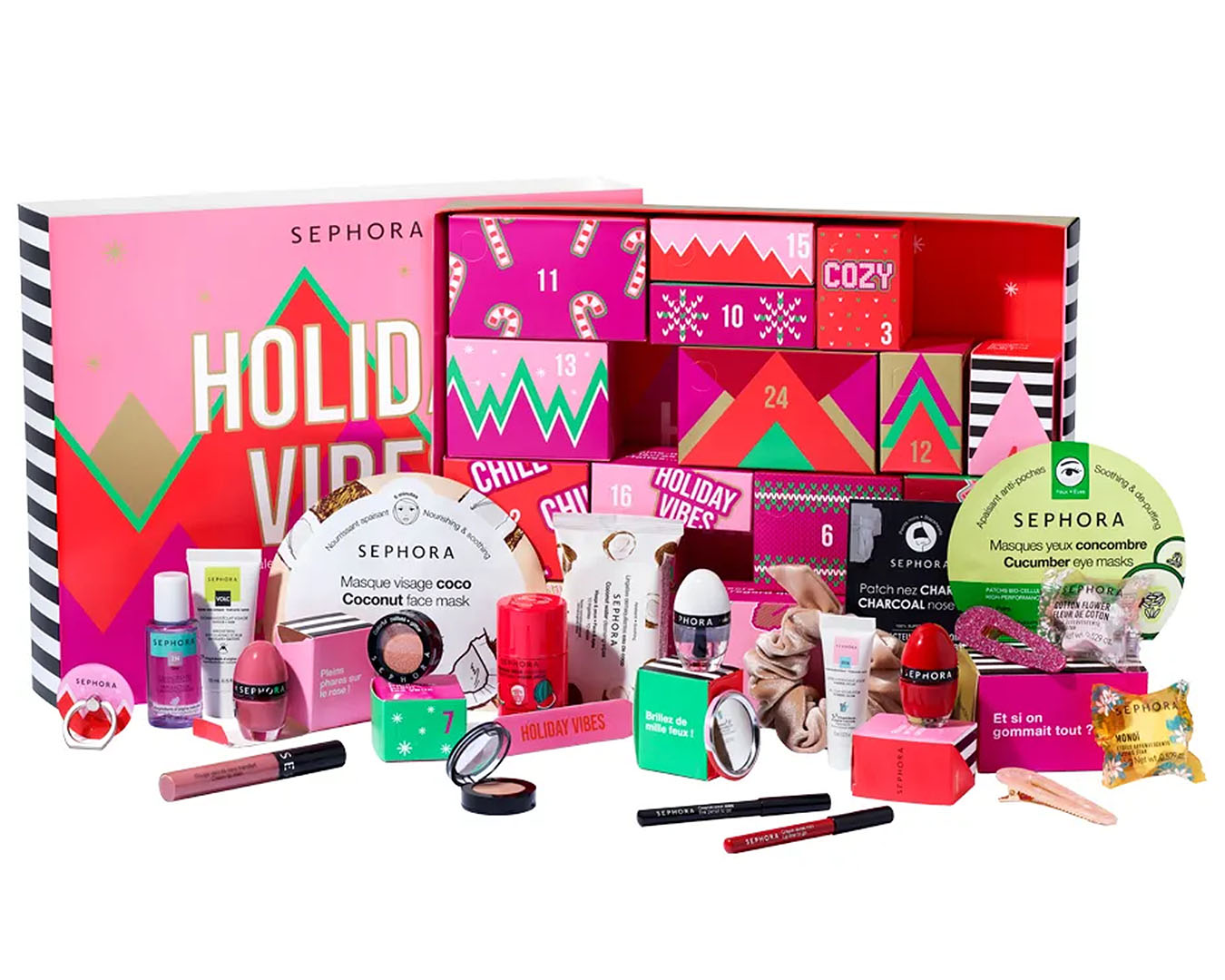 Sephora Holiday Vibes Advent Calendar
Make Christmas the season of self-care with the Sephora Holiday Vibes Advent Calendar. This one comes chock-a-block with 24 beauty items that will have you looking your festive best from head to toe, all December long. From lipgloss and eyeshadow through to nail polish, a scrunchie and even eye and face masks, you'll have all the beauty of an angel come Christmas Day.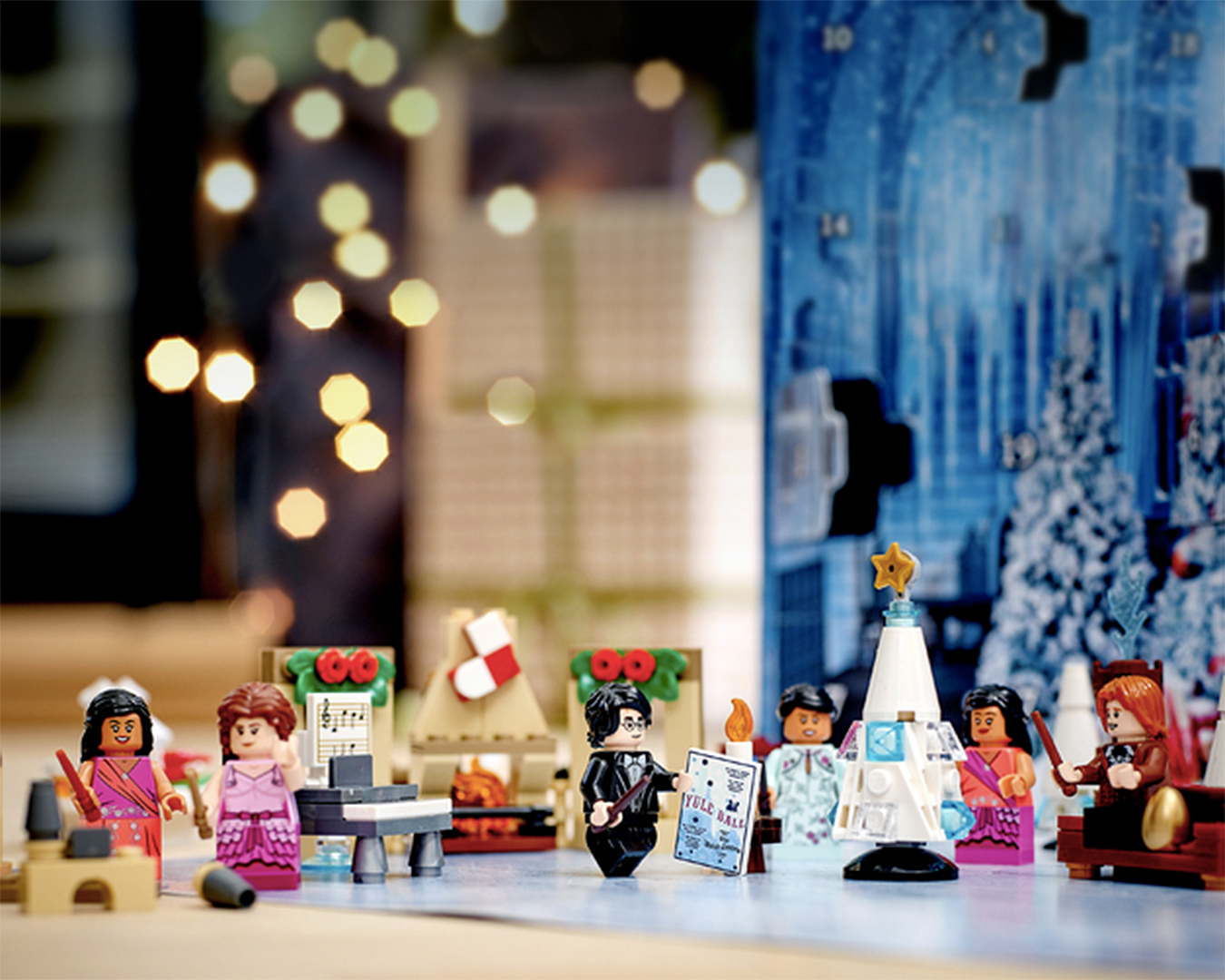 LEGO Advent Calendars
Okay, so this one is technically for the kids but we're not ashamed to say we still love a bit of LEGO action. As is the case every year, you'll have a few different options to choose from—ranging from the classic LEGO City variety through to a Star Wars version, LEGO Friends version, Avengers version, and even a Harry Potter version. However, one thing remains the same, no matter which box of bricks you pick—24 buildable surprises that will have you feeling (quite literally) like a kid at Christmas.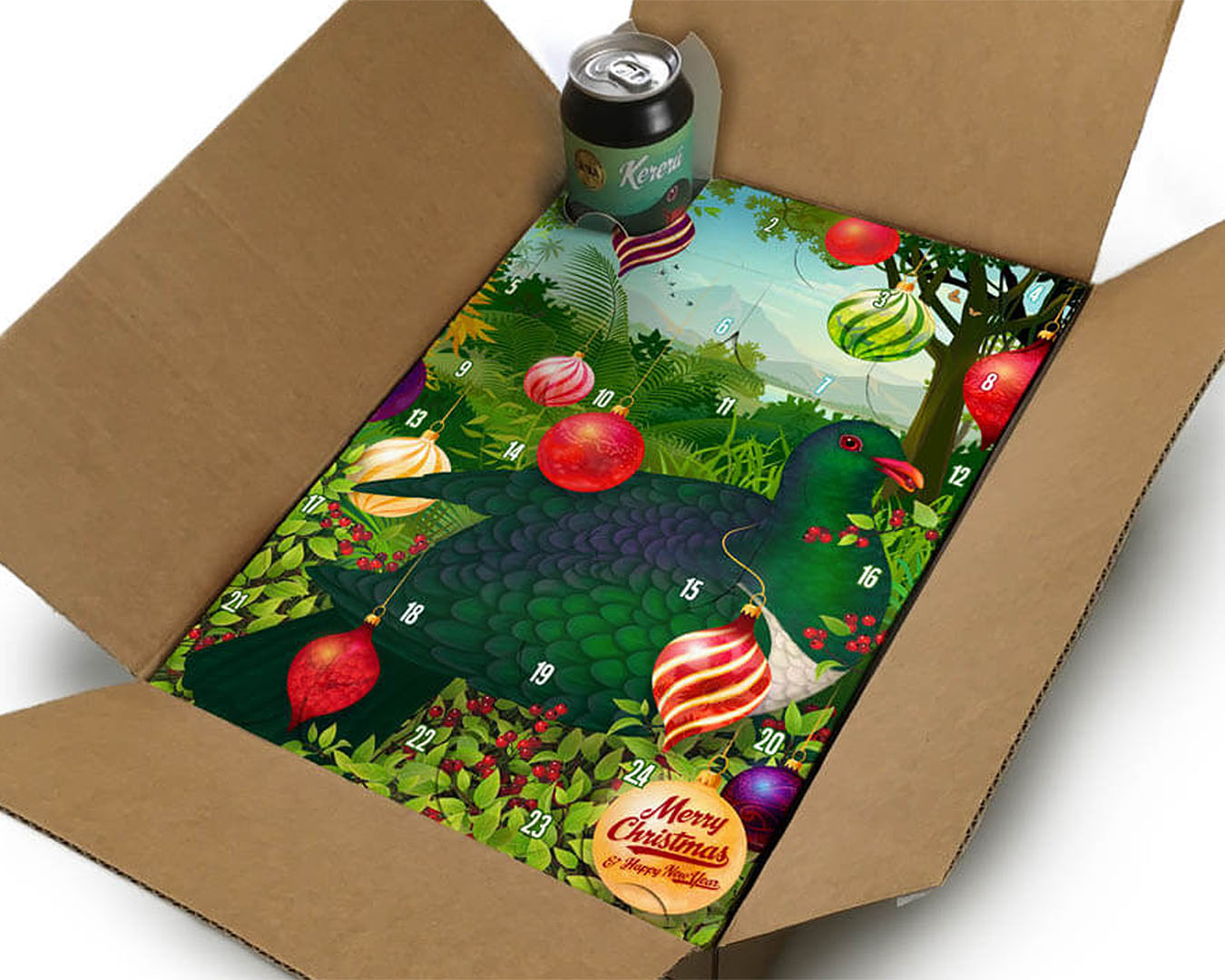 Kereru Beer Advent Calendar
Raise your pint, people, because the hugely popular Kereru Beer Advent Calendar is back for another year. Containing 24 cans of Kiwi-made craft beer, each hiding behind a perforated door—just like the advent calendars of old—you'll sip your way through a mammoth assortment of brews (including a number of special editions) like Blueberry Stout, Campfire Smoked IPA, and our personal fave, Ginger Bird: Spiced Brown Ale. Oh, and guess what? They also do a gluten-free version.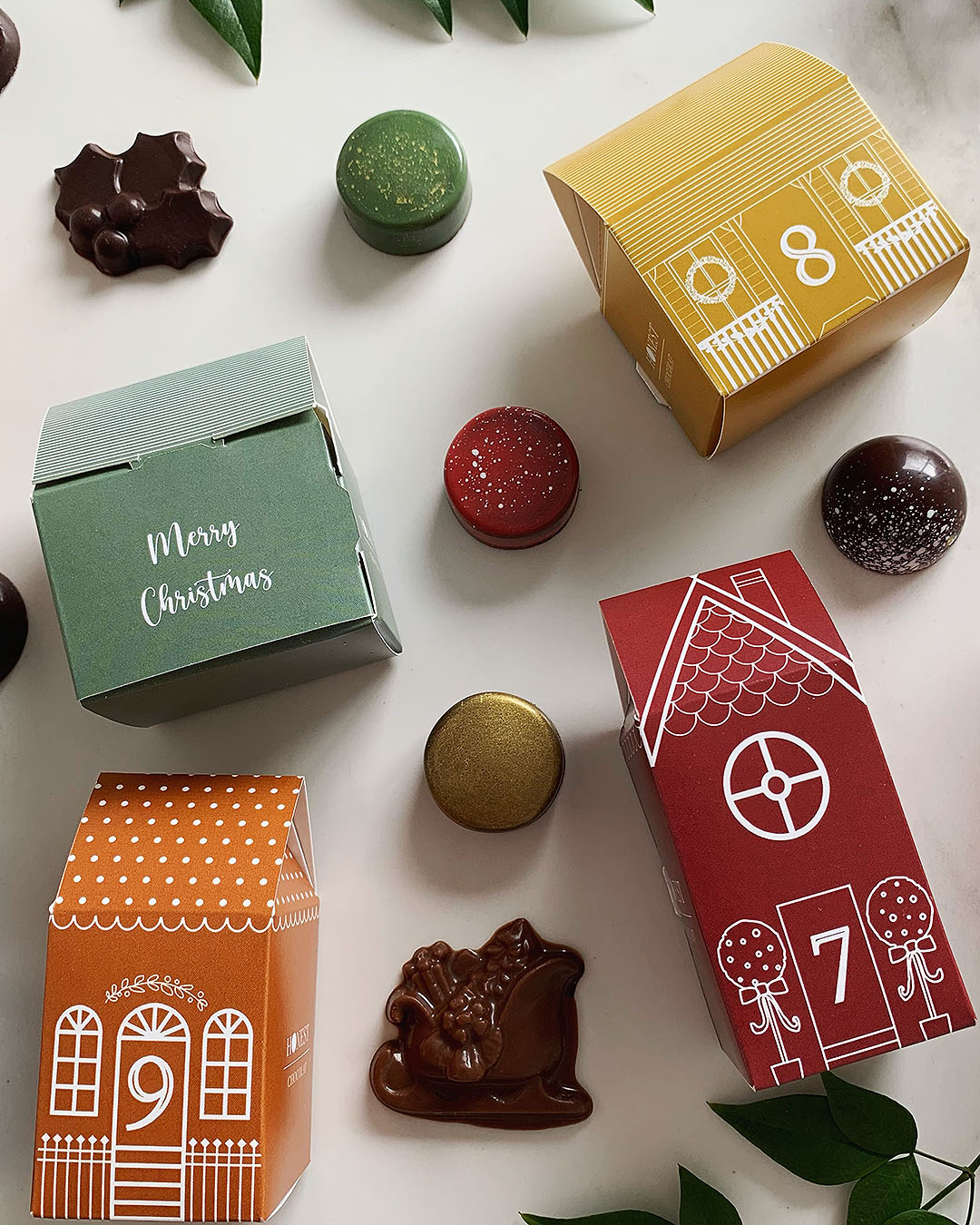 Honest Chocolat Advent Calendars
These are kinda like the Christmas calendars you had as a kid, only better, with two options to choose from this year. Both contain 24 miniature houses that you'll put together yourself, then fill with treats—plus daily anecdotes to add to the festivities—the Jolly Christmas Advent Calendar is stuffed full of chocolates, marshmallows, fruit jellies, hokey pokey and caramels, while the Decadent Christmas Advent Calendar is an all-chocolate affair bursting with chocolate bonbons and festive chocolates. Place these cute lil' houses on your mantelpiece for the ultimate display of holiday cheer, or string them together with ribbon and hang them on the wall. And did we mention you can even get advent calendars for TWO?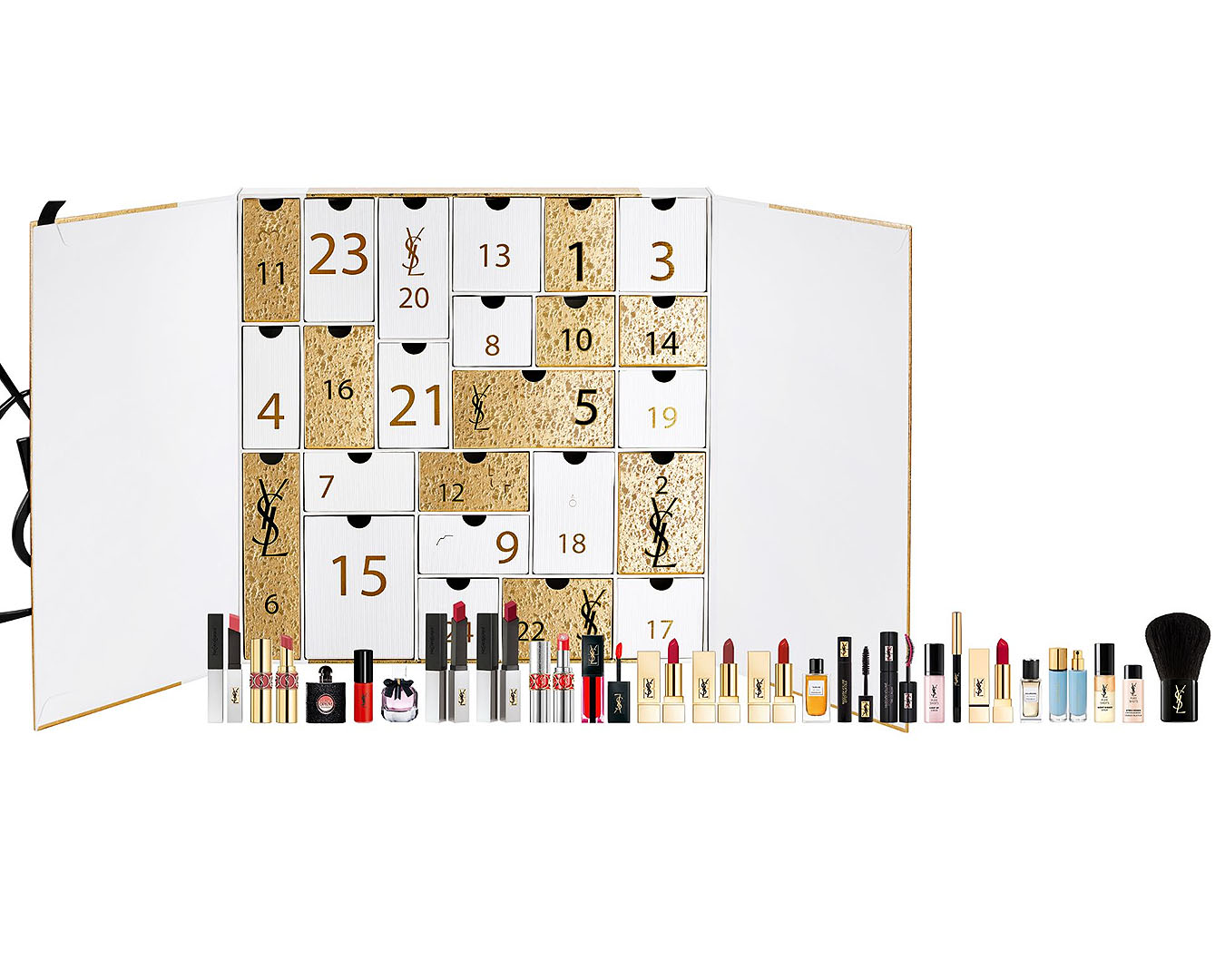 Yves Saint Laurent Advent Calendar
Christmas is the time for luxury is it not, and no one does luxury quite like Yves Saint Laurent. Case in point? Their Yves Saint Laurent Advent Calendar, a collection of covetable goodies including 17 minis, six full-size products and one gift, packaged inside a gorgeous sustainable box, decked out with real gold leaf. Prime your lips for a kiss under the mistletoe with their Vernis À Lèvres Water Stain Lip Gloss—use their curler/mascara combo, and eyelash-bat your way to the top of Santa's nice list—and spray yourself silly with the only scent better than a live Christmas tree (that would be Black Opium). Again, this one sells out every year so you'll need to move quickly.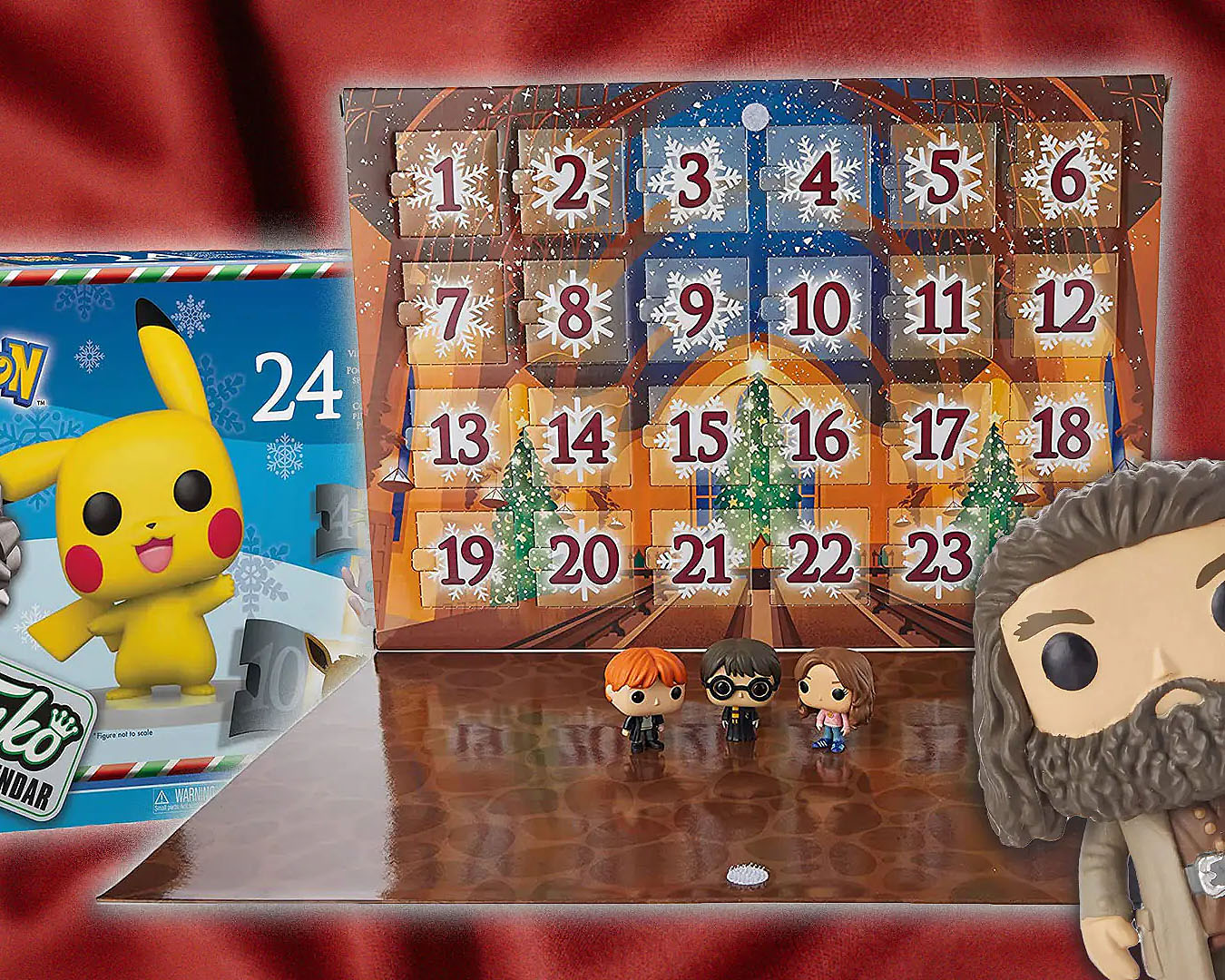 Harry Potter—Pocket Pop! Advent Calendar
Excuse us while we have a full-blown MM (muggle meltdown) over the fact that this year, there's a Harry Potter-Pocket Pop! Advent Calendar up for grabs. Yes, friends, a piece of Hogwarts magic can be yours each and every day up until Christmas, in the form of Funko's hugely popular (and incredibly cute) mini Pop! Vinyl figures. While the specifics are as closely-guarded as the Philosopher's Stone, the packaging tells us we'll receive Harry, Hermionie, Ron and Dobby at the very least. If for some (strange) reason, you're not an HP fan, you can also nab Pokémon and The Office versions.
Cult Wine Advent Calendar
Imagine counting down the days to Christmas, with wine. Better yet, grab yourself a 2021 Cult Wine Advent Calendar and do it for reals. Featuring 24 half-bottles from cult local and international producers (along with champers to enjoy on Christmas morning), packaged inside a bespoke handpainted box—this boozy advent will have you feeling very merry indeed. A sell-out since its inception four years ago, you'll need to move quickly if you want one.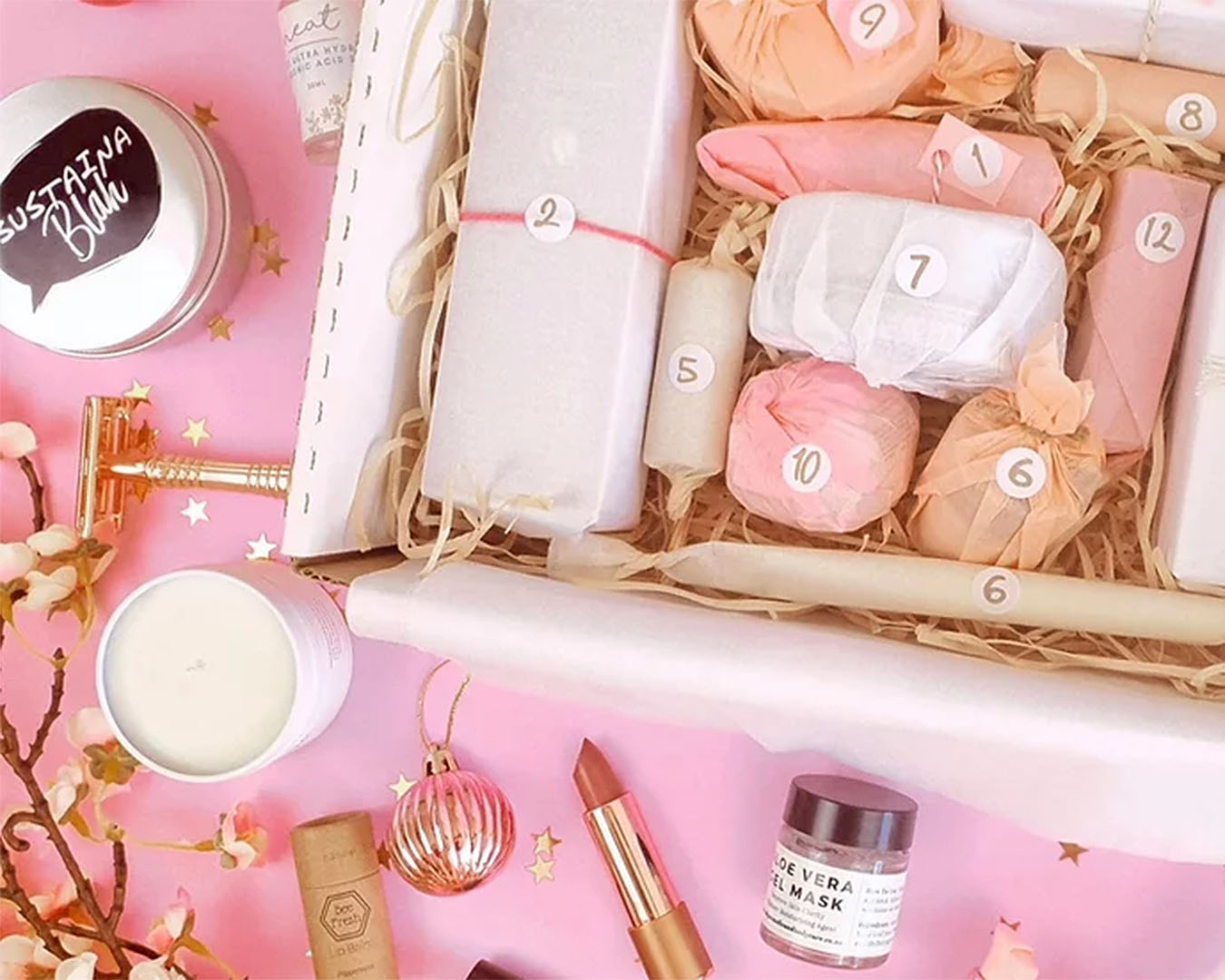 Beauty Days 12 Days Of NZ Beauty Calendar
And the award for the most feel-good advent calendar of the season goes to Beauty Days, who've bundled together a beautiful selection of local, sustainable and cruelty-free goodies for you this Christmas. Pop open the lid to their gorgeously-wrapped 12 Days Of NZ Beauty Calendar and let the festivities begin—Doodle's Satin Hair Scrunchie, Zoo Nurtured's Organic Lash & Brow Serum, and Bentley & Hart's Linen Blossom Travel Tin Candle are just a few of the surprises waiting to be revealed. Available in Auckland only.
Charlie Mia Advent Calendar
Vegan/gluten-free baker extraordinaire, Charlotte Verstappen aka Charlie Mia is bringing us one helluva advent calendar this silly season. You'll receive a fresh delivery of goodies each week leading up to Christmas, all individually wrapped and labelled for you to open on the prescribed day, along with a cute daily email from Charlotte with more info. Naturally, most of the treats inside the Charlie Mia Advent Calendar are edible (while also being vegan and gluten-free of course), with everything from cakes and pastries, to Charlotte's famous doughnuts and even cake decorating kits. Orders close Saturday 27 November.
The Body Shop Advent Calendars
Prepare for a month-long pamper sesh thanks to The Body Shop, who are bringing us a collection of THREE beautiful advent calendars this year. This gorgeous range has all you need to remain fresh-faced, revitalised (and relaxed) throughout the festive season, with carefully chosen products from their favourite collections. From lush body butters that will give your skin a legit holiday glow, through to lavish haircare products that will have those tresses looking their festive best—there's a treat in store behind (literally) every door. And don't get us started on that packaging... available online and in selected stores.
Ilchester Cheese Advent Calendar
If none of the above is quite floating your festive boat, there is another option you might like to consider—an Ilchester Cheese Advent Calendar. Yes, December is looking a whole lot merrier with one of these bad boys by your side, which are filled with 24 mini gourmet cheeses across nine mouthwatering varieties (Derby Cheese with Sage and Mexicana Cheese with Mixed Peppers, to name a few). These calendars are winging their way to us all the way from the UK, where they have been hugely popular (along with Australia, Canada and the US)—and can now be found at select supermarkets.
Image credit: Funko Pop!, Reefton Distilling Co., Kiehl's, T2, Sephora, Lego, Kereru Beer, Honest Chocolat, Yves Saint Laurent, Funko Pop!, Beauty Days, Charlie Mia, The Body Shop.
Editor's note: Urban List editors independently select and write about stuff we love and think you'll like too. Urban List has affiliate partnerships, so we may get revenue from your purchase.