Beach please, if there's one thing Kiwis know how to do well it's the sun, surf and sand. Luckily just north of Auckland you'll be treated to some of New Zealand's best beaches tucked away in the picturesque Bay of Islands. Think bright blue waters, rolling waves and secluded picnic spots.
Grab your bucket hat, slap on some sunscreen and fire up the sausage sizzle because here's every beach you need to hit up in the ever-sunny Bay of Islands.
Paihia Beach
For beach vibes not too far from town hit up Paihia Beach, the perfect spot for a dip in the sea and maybe some Marmite sammies and L&P while you're at it. After your day in the sun, hop over to Charlotte's Kitchen, a bar located right on the water, for epic sunset views across Te Ti Bay and Motumaire Island—all best enjoyed with a cocktail in hand. We recommend their signature Chilli Pineapple Margarita which is sure to fire up your evening.
Matai Bay
Hidden away on the KariKari Peninsula is one of New Zealand's best beaches, Matai Bay. Bring your beach umbrella, chilly bin and a good book because this is the perfect place to spend a lazy, restful beach day. Boasting warm, gentle waters and expansive white sand dotted with pohutukawa trees—you might never want to leave.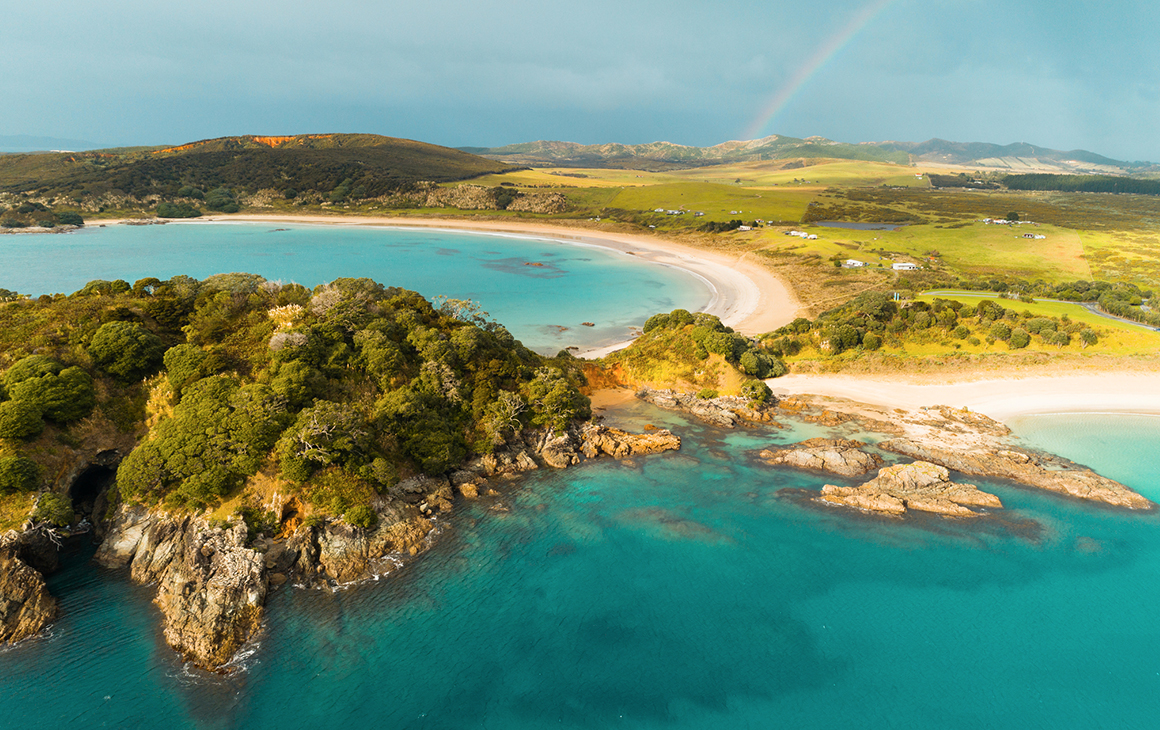 Elliot Bay
Surfers should throw on their wetsuits and head straight for Elliot Bay to catch some waves in this crystal clear water. Once you've tired of the board, pop over to the neighbouring Taupiri Bay to scout out one of the best snorkelling spots around. It's an ideal day trip for adventure seekers, just make sure to pack some snacks because it's a bit far out from the closest town.
Urupukapuka Island's Beaches
Swap the hustle and bustle of the mainland for a secluded beach day on Urupukapuka Island—the largest of the 140 islands in the Bay of Plenty. Your first sandy encounter will be on Otehei Bay, the main drop-off point for ferries from Paihia and Russel. Those feeling up to the challenge can then embark on the Urupukapuka Island Walk, a five-hour trek which will take you through stunning coastal tracks and beaches like Paradise Bay and Otiao Bay. Pro tip: pack your swimmers and your Nikes.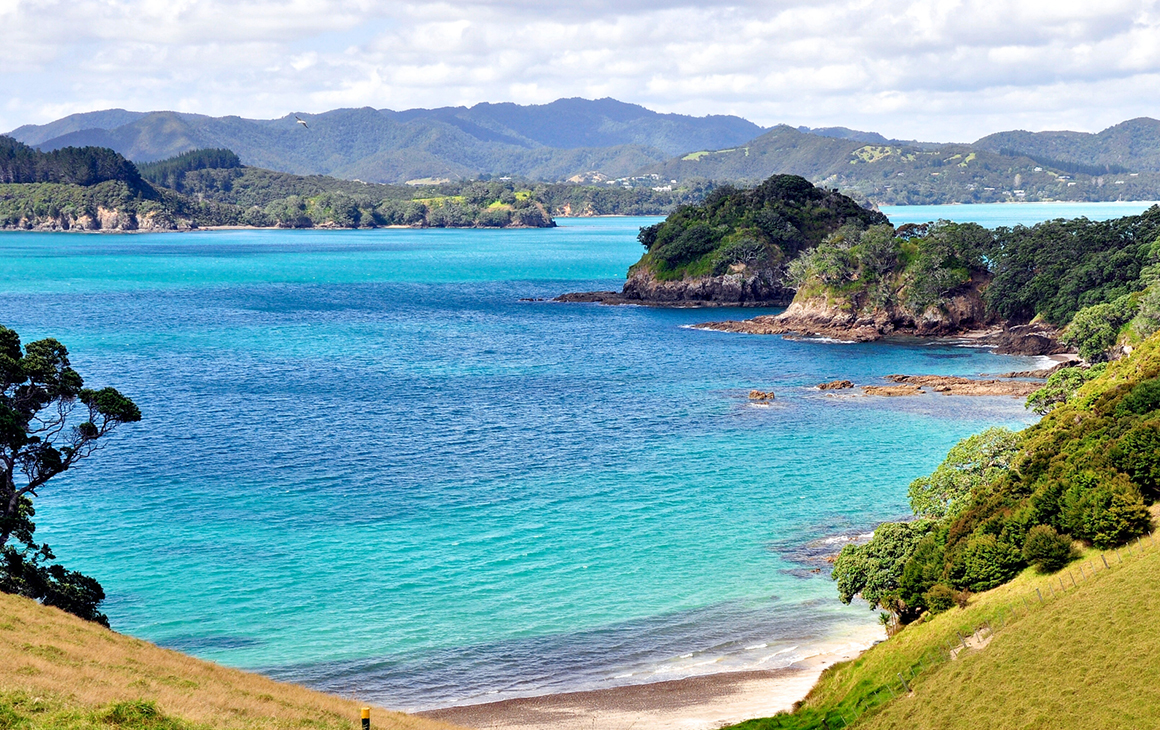 Oke Bay
Probably one of the most picture-perfect beaches around, Oke Bay is a secluded setting slightly out of the way down Cape Brett Peninsula. It's an idyllic spot for couples seeking a romantic beach day, sunset stroll or even the chance of swimming with dolphins. Yes, this Bay's most frequent visitor is a pod of dolphins and we're all about it.
Next up, it's time bliss out on beautiful Waiheke Island. Check out our ultimate first-timers guide.
Image credit: Ruth Lawton Photography, pixely, nazar_ab/Getty