It's no secret that it's super expensive to eat out in Copenhagen–but oh so worth it! So, we've done you a solid and rounded up our favourite cafés, that way you'll know that you're spending every dollar (or krone) wisely and avoid food regret on your travels.
From all-vegan bites to old-school baked goods, to modern smørrebrød (open sandwiches)—we've got you covered for a foodie-filled trip to the land of Vikings and really tall blondes.
Here are some of our favourite cafés in beautiful Copenhagen.
42Raw
Indre By
42Raw is a fail safe for lunch time in the city centre—you'll often find it packed with health-conscious Danes. The standard offerings here are the salads which you can pick and choose from to create your own combo. Extra toppings include organic tamari almonds, parsley pesto and a rosemary biscuit. Definitely not just your average salads.
Grød
Various Locations
Grød literally means porridge and if there's one thing these people know it's a bowl of oats. Their menu has just about every combination of porridge toppings you can imagine and the 'All In' bowl includes pretty much all of them—that's apple compote, caramel sauce, peanut butter, Icelandic yoghurt, almonds, fresh fruit…need I go on? We just wish they'd open up an Australian shop already.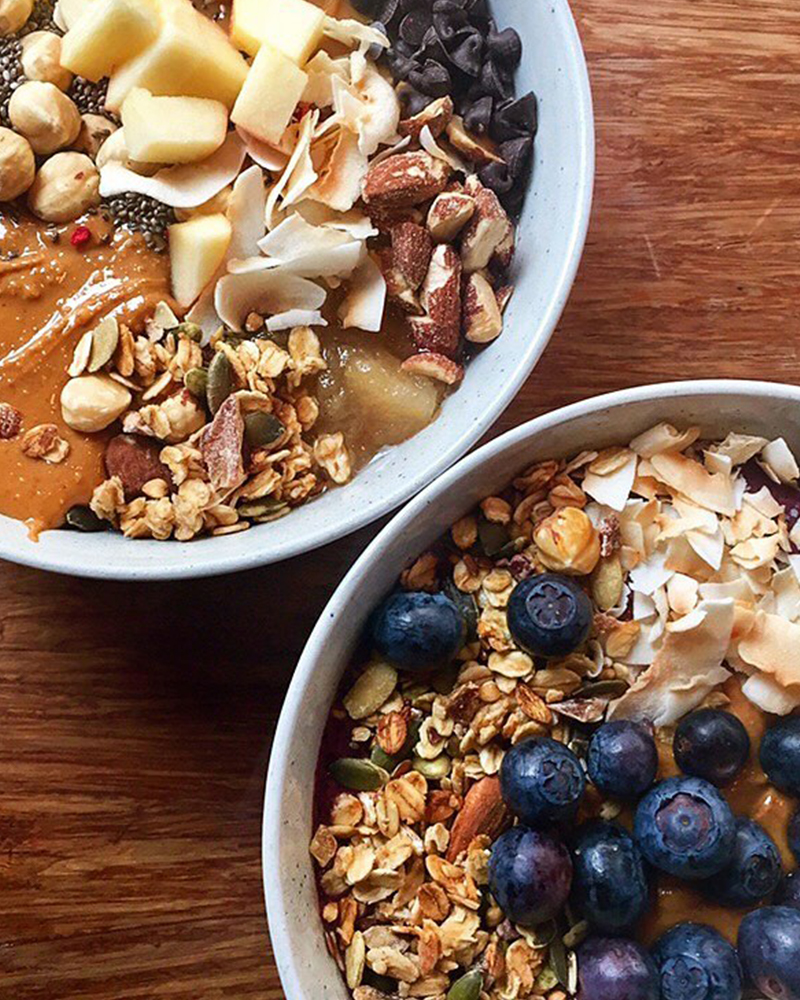 Souls
Østerbo
At Souls you'll find modern and sometimes slightly healthier takes on junk food favourites—think sweet potato chips with miso mustard, quinoa croquettes with a truffle dressing and ramen with miso, tofu, chilli, lime and shiitake mushrooms. Souls is open for brekky, lunch, dinner and everything in between, so you can make your way through the entire menu during your travels (if you so desire).
Nicecream
Nørrebro
This place is a vegan's dream. The 'nicecream'—made with coconut milk—is the main attraction here with flavour combos like lemon vanilla with white chocolate and roasted cashews, and a blueberry swirl with cookie crumbles. The team also do warming and healthy bowls like the Shroomy, made with mixed mushrooms, coconut cream, plant butter, sage, asparagus, lemon, garlic & Jerusalem artichoke.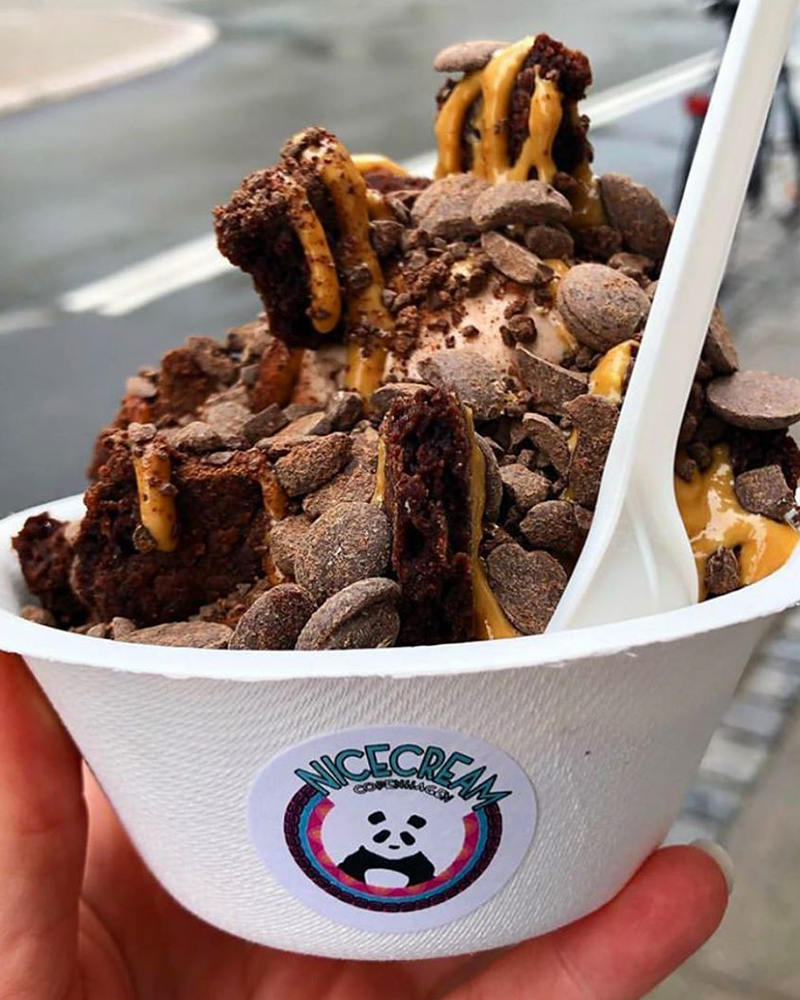 Arket Café
Indre By
Located inside Arket's market-style shop, the café is a destination in itself. The food here is centred around the "New Nordic" food movement led by chef Martin Berg, which basically just means everything they make uses local produce. Our eyes are on the open sandwiches, served on traditional dark rye bread, and topped with delicious things like beetroot, goats cheese, walnuts and herbs.
Mad & Kaffe
Vesterbro
There are three locations of Mad & Kaffe around Copenhagen so you're almost guaranteed to end up eating here at some point during your stay. Boasting a drool-worthy, mainly organic menu, we recommend the burger made from organic pork tenderloin, crispy red cabbage, pickles and homemade béarnaise sauce. Need we say more?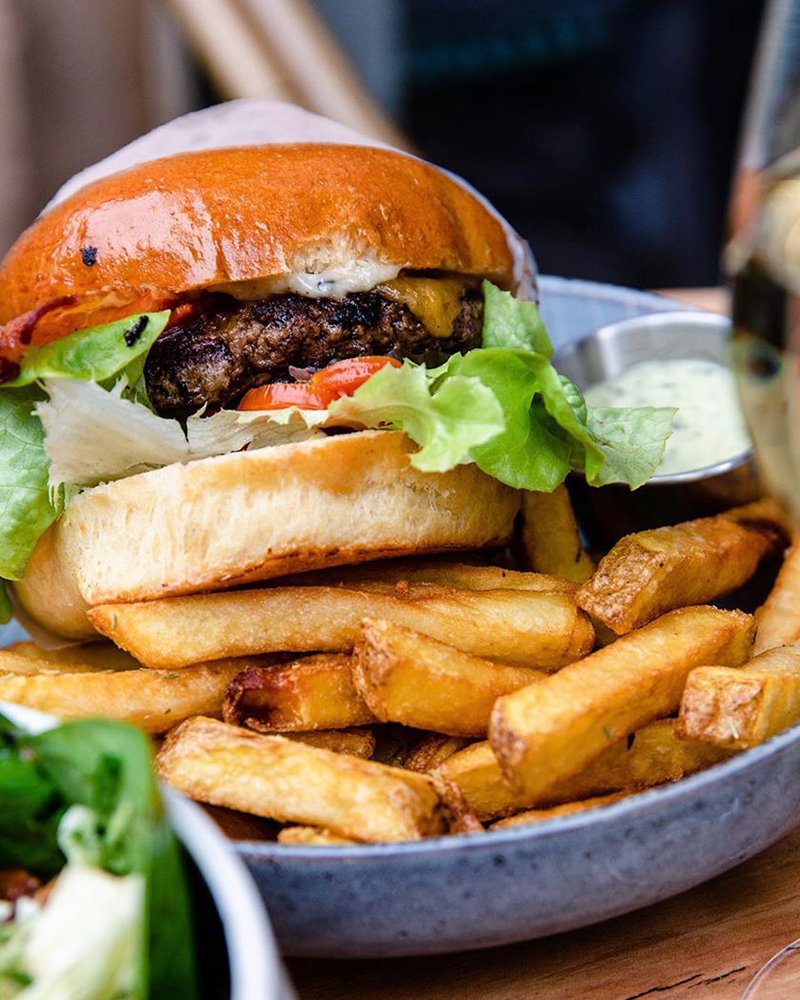 Lagkagehuset
Various Locations
Lagkagehuset is probably where you want to begin your travels before you start regretting scoffing down pastry for three meals a day (it happens). This place is a go-to for takeaway coffee, but the real action comes in the form of the freshly baked pastries and loaves of bread filling the cabinets. If you only try one thing it should be the traditional layer cake which is a magical layering of sponge cake, pudding and jam. It's the bakeries namesake and a classic celebration cake in Denmark (why do they do everything better?)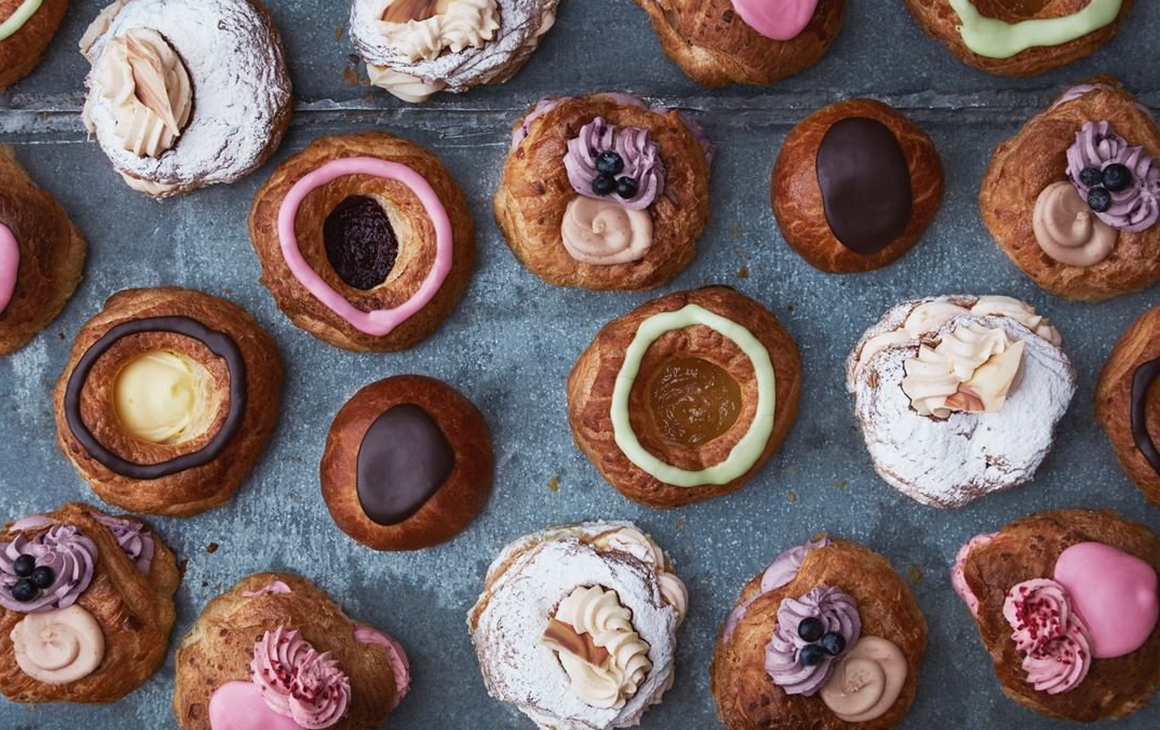 Palæo
Various Locations
If you find yourself wandering around Torvehellerne (an indoor food market), then check out the healthy yet hearty takeaway options at Palæo. As the name would suggest, everything here is Paleo-based but the options don't feel boring or restrictive in any way. Our pick is the wraps made from eggs with fillings like chicken breast, diced bacon, avocado cream, fried mushrooms and organic spinach. You definitely won't be left hungry after one of these.
Wulff & Konstali
Amager Vest
The main deal at Wulff & Konstali are the salads and platters, of which you can choose every individual component—so you can get exactly what you want. Choose sweet or savoury pastries from the baked section, sliced kale with mandarin and goji berries for your greens and top it off with fried bacon and thyme or warm smoked salmon with celeriac puree. The platter combo possibilities here are endless.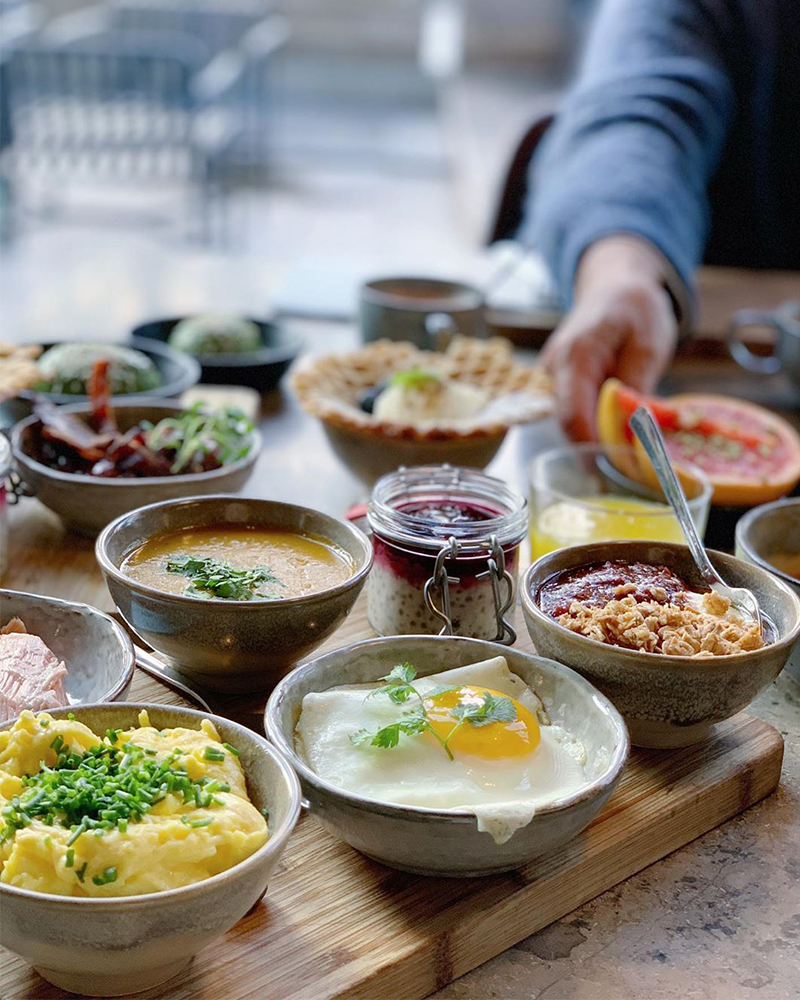 California Kitchen
Vesterbro & Nørrebro
So many bowls, so little time. California Kitchen offers up all the bowl variations you can imagine, from traditional poke bowls, different kinds of curry bowls, to super healthy options like the Malibu Salad with butternut squash, avocado, sweet potato, pickled onion quinoa and a turmeric dressing. Come here if your food Insta game is lacking—all the ingredients are colourful and meticulously placed in each bowl.
Next up, swing by the Insta-worthy city of Brussels. Here's everything you need to do there.
Image credit: Wulff & Konstali, Lagkagehuset, Mad & Kaffe, Grød, Nicecream, Marco Bottigelli