They say eyes are the windows to our souls—so it's only fitting that our peepers are decked out for the occasion. From tints to shaping, down to tackling pesky stray hairs, there's a lot of work that goes into ensuring these tiny tresses are in top condition.
Thankfully for us Aucklanders, we can leave the taming up to the brow extraordinaires in our city. Where does one find them, you ask? Look no further. We've plucked, tinted and shaped our way to bring you the very best brow bars in Auckland.
Society
Grey Lynn
Grey Lynn's best kept beauty secret is none other than Society. Between hair, nails, waxing and skin treatments (to name a mere few), lashes and eyebrows are also serious business at this covetable salon. From tints to shaping, Society ticks all the brow boxes—and even goes the extra mile with lash extensions, tints, and the ever-luxurious Yumi lash lift. Hollywood eyes, here you come.
Lash Noir
Auckland CBD
CBD-dwelling ladies and lads, let us introduce you to Lash Noir. This inner-city spot is bound to be your new local—if you're not already a Lash Noir cult-member, that is. In this sleek, industrial-chic studio, only the most exquisite of brow treatments go ahead. One such example is their signature Brow Magic Shaping, which includes brow balancing, outlining and shaping—plus a tutorial for you to maintain the brow magic at home. For some serious brow TLC, opt for their Yumi Brow Lamination, which, like their famed Yumi Lash Lift, uses Keratin and Protein infusions to keep your brows fluffy, sleek and laminated to run in one desired direction.
ForeverShine
Mt Eden
Holistic beauty is ForeverShine's thing. Expert and TV personality Ronita Sharma is one of the undisputed queens of Auckland's beauty scene—and look at her lengthy lineup of awards and accolades and you'll see why. Alongside wellness and skin treatments, you'll find all sorts of treatments to show your brows who's boss. Eyebrow feathering, microblading, threading or waxing (with organic wax even) are all a go at this iconic beauty destination.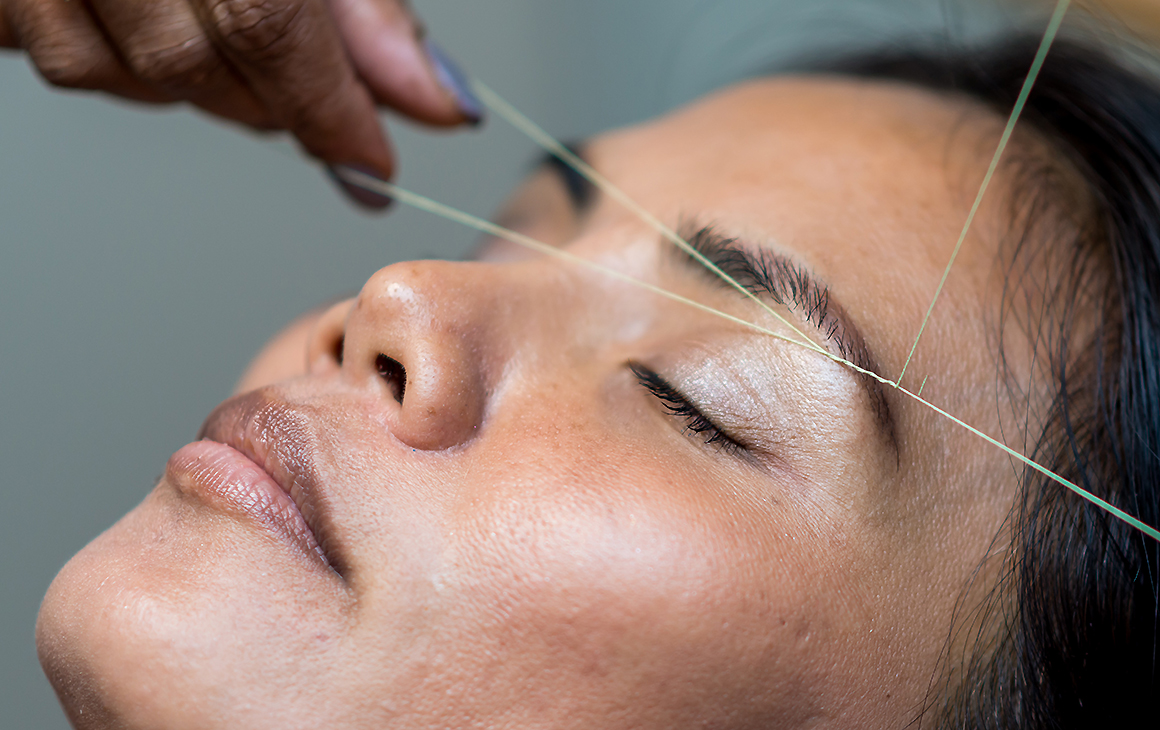 OFF & ON Wax & Brow Bar
Britomart, Newmarket, Takapuna
Whenever hair from the eyebrows down is concerned, OFF&ON Wax are some of the best in the business. From waxing to brows and lashes, they've dedicated their whole treatment menu to preening, pruning and plucking. They do brow shaping, colouring and even henna brow treatments for ultra-long, multi-tonal colouring and strengthening. OFF&ON go all out with tailored measurements, custom colour dyes and the best products for each need, so rest assured that you and your brows are in the very best of hands.
Forme Spa
Auckland cbd, Albany, Mt Eden, Parnell, Ponsonby, Remuera, Takapuna
Home to Auckland's best massages, facials and brow services across multiple plush locations, Forme Spa is basically Auckland's beauty fairy godmother. The team of experts will take care of all your brow pampering needs, be it a brow tidy and shaping or perhaps a tint. The TLC doesn't stop there, as they've also got plenty of brow and lash tinting and shaping packages to keep your gaze gorgeous.
East Day Spa
Auckland CBD
As Auckland's undisputed mecca of pampering, Sky City's East Day Spa is a treat for your mind, body and brows. Alongside their coveted massages and facials, you'll find brow tints, waxing and threading gracing their treatment menu. The must-try brow treatment is none other than their Brow Henna Package, where glow-getters can enjoy 45 minutes of luxurious brow TLC. It includes the full sh'bang of eyebrow glam, from brow shampooing, a personalised shade from their 12-colour palette, shaping, application and oil moisturising. The result? Impossibly beautiful stained brows that last up to twice as long as your traditional brow tint.
The Lash Room
Albany, Kingsland
With locations in both Kingsland and Albany, The Lash Room draws crowds from all over Auckland. And with good reason, their eyelash and eyebrow treatments are simply divine. We're talking henna tinted brows that last anywhere between three to six weeks, or a classic brow tint or a brow wax for a short and sweet tidy. For a full brow re-glam, you'll want to see in-house brow expert Tammy, who'll work with you to create a flattering new brow 'do.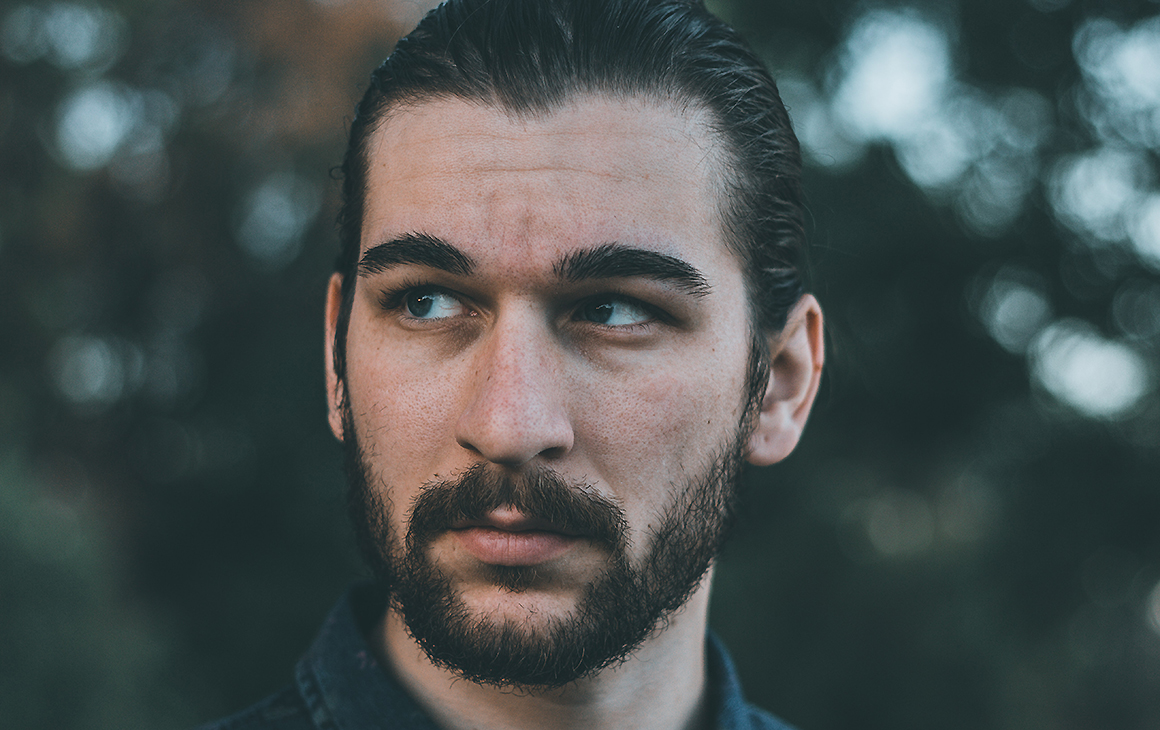 The Beauty Chambers
Mt Wellington
For brows so good you'll forget eyebrow pencils exist, head to The Beauty Chambers. Here you'll find some of the best and most extensive eyebrow treatments in Auckland—as well as some seriously pretty decor. You and your brows will be utterly spoilt for choice between their henna brow tint, classic tint or shapes, and styling treatments which include shaping, hair removal, tinting and application of PONi Cosmetics Brow Pop, Brow Gel & Brow Magic. There's also the Feather Touch Semi-Permanent Brows (aka eyebrow tattooing) if you really want to revv up the glam long-term.
Lash Loft
Howick
Don't be entirely fooled by the name, because Lash Loft caters superbly to eyebrows too—in fact, they're one of the very best brow bars in Auckland. You'll find classic quick fix brow treatments here like tints, shapes or their Brow Works tint and shape combination for the full eyebrow package. The eyebrow TLC doesn't stop there—they go the full monty and offer Yumi Brow Lamination treatment (aka Brow Lifting) which increases the volume, definition and length of your brows and includes a free shape and tint.
Auckland Lash and Brows
Albany
As the name suggests, Auckland Lash and Brows are among the best in the brow game. Trust us when we say that the team here work pure brow magic. They'll have your eyes looking tip top with their extensive treatment list, which includes everything from classic waxes and tints to henna tints, right through to microblading. They even take the brow technicalities up a notch, and are among some of the only brow bars to offer ombre brows. Told you they were nothing short of magic.
Hollywood Eyes
Millwater
For a more permanent pampering solution, book yourself in with Hollywood Eyes. Here in this boutique space in Millwater, eyebrow tattooist extraordinaire Michelle will feather your brows to perfection, ensuring the ideal arch and colour for your face shape. For high-voltage permanent glam, you'll even find permanent eyeliner treatments. Waking up flawless and with no need for eyebrow and eyeliner pencil? It's a yes from us.
Unsure what brow lamination is? Get the full low down on the benefits here.
Image credit: Carol Oliver, Rune Enstad, Taylor