Finding the hair salon of your dreams is much like falling in love: finding "the one" takes patience, trust and just a touch of research before you land your loyalty. So, Aucklanders, stress no longer because we've rounded up the best hairdressers in Auckland that will be sure to leave you walking out with a preened, perfect mane.
Whether you're after a hairdresser for their technical nouse, a dramatic new colour, someone who actually knows how to handle curly hair, exquisite extensions, the best spots for blondes or a voluminous blow-dry, these top Auckland hair salons have your back—and your hair.
The Best Hairdressers In Auckland For Technical Services
Commune
Grey Lynn
The hair of your dreams is yours to be created at Grey Lynn's Commune, one of Auckland's best hair salons for all kinds of services. Their services and prices are genderless, avant-garde and designed to challenge all constructs in the pursuit of creating a look that's well and truly yours. Every treatment is accounted for here: from specialist colours to special occasion hair, smoothing treatments to extensions. We're also seriously in love with Commune's sustainable initiative, 'The Dispensary': a place to both purchase and refill your hair care products with sustainable, conscious products—while scoring 20% off the retail price, might we add. Better yet, you don't need to be an existing client to make the most of this and their recommendations for the best product for your hair and scalp. Saving the planet from excess plastic and packaging while saving yourself from split ends and unsightly roots? Oh, we love it.

Killer Hair
Eden Terrace
Killer Hair is all about, well…killer hair. The dream team has got your locks under control when it comes to everything from routine haircuts to a bold, bright makeover. Hidden in a beautiful historic building in Eden Terrace, the light, bright and leafy monochrome salon boasts high ceilings and huge windows—swoon. Visit for a cut, blow-dry, treatment, or make use of their extensive colouring services. They're also home to some of the best, and frankly most incredible vintage hairstyling and updos courtesy of pin-up extraordinaire team member, Ella. If time isn't on your side, don't fret. The salon is open after-hours with appointments until 9pm on Thursdays.
Colleen
Karangahape Road
Colleen is where all kinds of hair dreams come to life: the best cuts and colours, blow waves, up-dos and dry styles in Auckland, as well as all the trimmings to boot. Trust them to keep your hair healthy and sleek in between cuts and colours, with Keratin, Olaplex and Davines treatments on the menu to revive your tresses. Their salon is chic, sleek, and contemporary—very much reflective of the magic they work on hair. Better yet, it's nestled nearby some of our favourite eating and drinking spots on the Karangahape Road strip for an extra dose of treating yourself post-appointment. For those really wanting to deep dive into the world of haircare, glance on over at their entertaining blog for a splash of inspiration, education and hair envy.
D&M Hair Design
Ponsonby
D&M Hair Design was created by two super talented hairstylist friends, Danny Pato and Michael Sisaengrath, who had the vision to create a luxurious, state-of-the-art hair salon in Ponsonby. D&M has been consistently recognised for its top team, winning countless awards and acting as host of the Hair Expo Hairdresser of the Year Awards. Their dramatic, cutting-edge styles have also graced catwalks and magazines alike. Visit their salon for a cut, colour, blow-wave or a transformative package with all of the above. Better yet, D&M are conscious of its environmental impact and works primarily with Davines Sustainable Beauty and Oribe.
ASC Salon
Parnell
Transforming an old heritage building into a contemporary and ridiculously stylish salon, ASC Salon is nothing but an Instagram dream. Think industrial fittings, plush velvet sofas and an in-house craft beer and wine bar. The hair salon is fronted by Stephen and Andrea Cockle who collectively have nearly 50 years of experience between them including a lengthy stint in London. They're known as experts in colour with an extensive menu offering highlights, tints, balayage and lightening services. ASC Salon also endeavours to be as sustainable as possible by going over and above to source products that are cruelty-free and free from nasties such as ammonia, sulphates and parabens.
The Best Hairdressers In Auckland For Colour
Ryder Salon
Britomart
For sleek hair and the experience to match, Ryder Salon is the place to be. Their chic, art-dotted studio is the perfect backdrop to a moment of beautification and relaxation with a fine drop of wine, organic coffee or Harney & Son teas. They're one of the best Hairdressers in Auckland for all things colour—whether that's freehand balayage, a completely new shade, colour correction, and/or lightening. As for the colour they use? Why, it's all ammonia-free, low-chemical colours that are crafted in Italy. Ryder also prides itself on being an eco-friendly and sustainable salon with eco shower heads to reduce water usage and the use of cruelty-free hair products. Don't fret about inner-city parking either, the Ryder Team has you covered with discounted valet parking.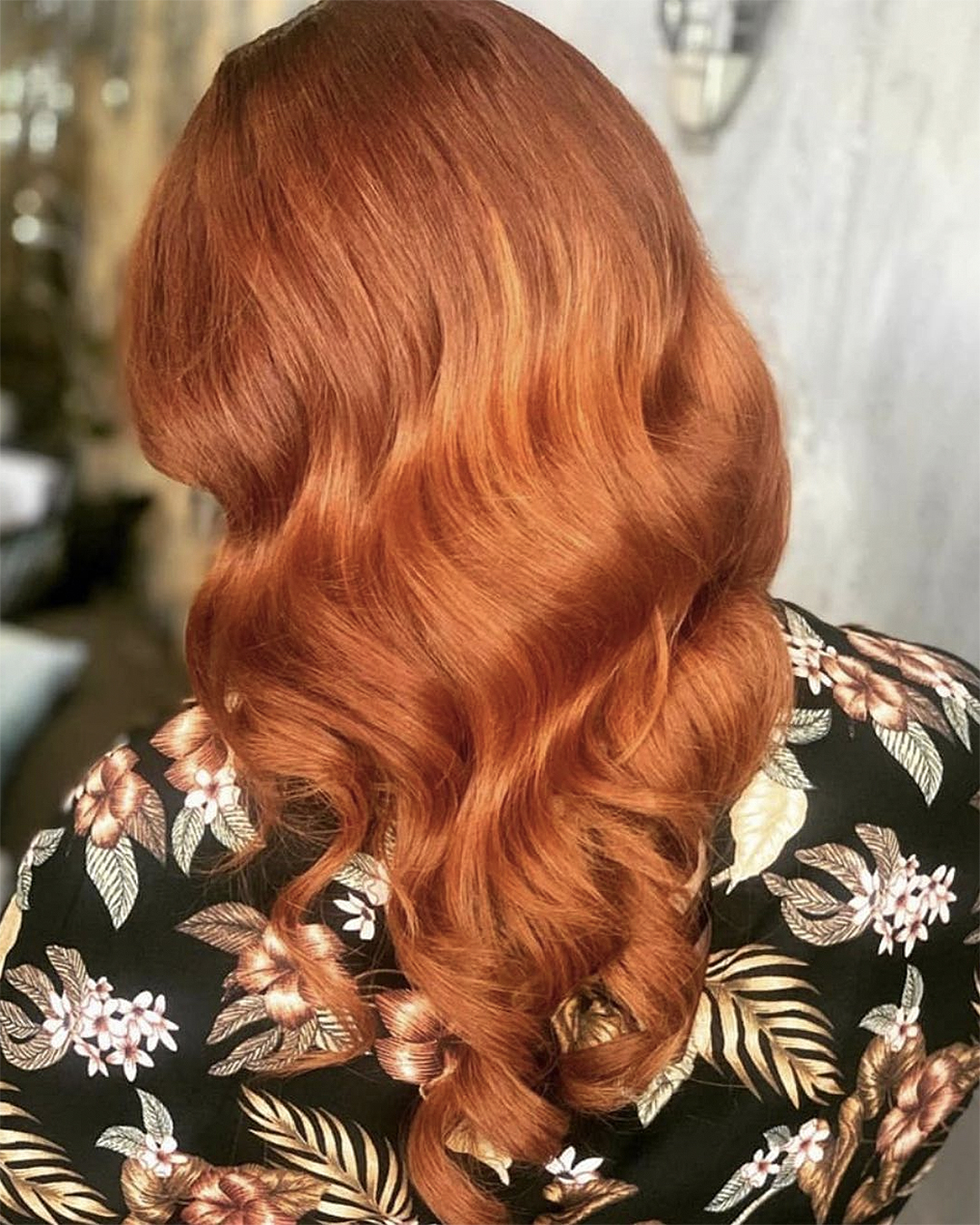 The Following Hair Company
Parnell
For the most relaxing retreat away from the world, book in with Parnell's The Following Hair Company. Inside this inviting yet impossibly industrial-chic space, you'd be forgiven for thinking you were in a New York loft (hello covetable exposed brick and huge mirrors). While the expertly-trained team shine on all areas of the hair front, colour is definitely one of their strong suits: with balayage, blondes, brunettes and 'brondes'—the perfect mix of the two—taking the crown. Just have a peep at their Instagram to see the beautiful work they do on these and all shades of the colour spectrum, right through to bold, out-of-this-world colours too. This, plus their team's warm dispositions make it truly one of Auckland's best hairdressers, and best-kept secrets—until now.
Morgan & Morgan
Takapuna
Dreaming of cotton-candy-coloured hair? How about some out-of-this-world colour? Or perhaps need some colour correction after an unfortunate run-in with box dye? Morgan & Morgan have got you covered with their extensive list of colour services—and then some. Hair extensions, special occasion hair and personalised Keratin smoothing treatments are all here. We've also got to give them props for their incredible texturing treatments: offering more than the classic permanent straightening option, you can trust them to set you with permanently luscious curls and waves (helloooo beachy goddess!). If you needed another reason to love them, you'll be chuffed to know that they're living wage advocates, are a sustainable salon, donate monthly to WWF and NZ Forest and Bird, serve sustainable refreshments, and have pulled out all the stops to make their space as sustainably as possible (right down to the electricity and aircon even).
Rose Quartz Hair Studio
Parnell
Rose Quartz Hair Studio is a hidden gem located in the heart of Parnell. Allow yourself to be pampered in the intimate, sun-soaked studio while the talented team brings out the best in your hair. The best part? You can enjoy a glass of rose while they work their magic. The colour menu includes foils, retouching, balayage and lighten with tone. Alternatively, have your locks tidied up with a design and style haircut or simply kick-start your day with a voluminous blow-dry. The salon is open until 8pm from Tuesday to Thursday for after-hour hair care. For hairspiration, check out Rose Quartz's dreamy Instagram.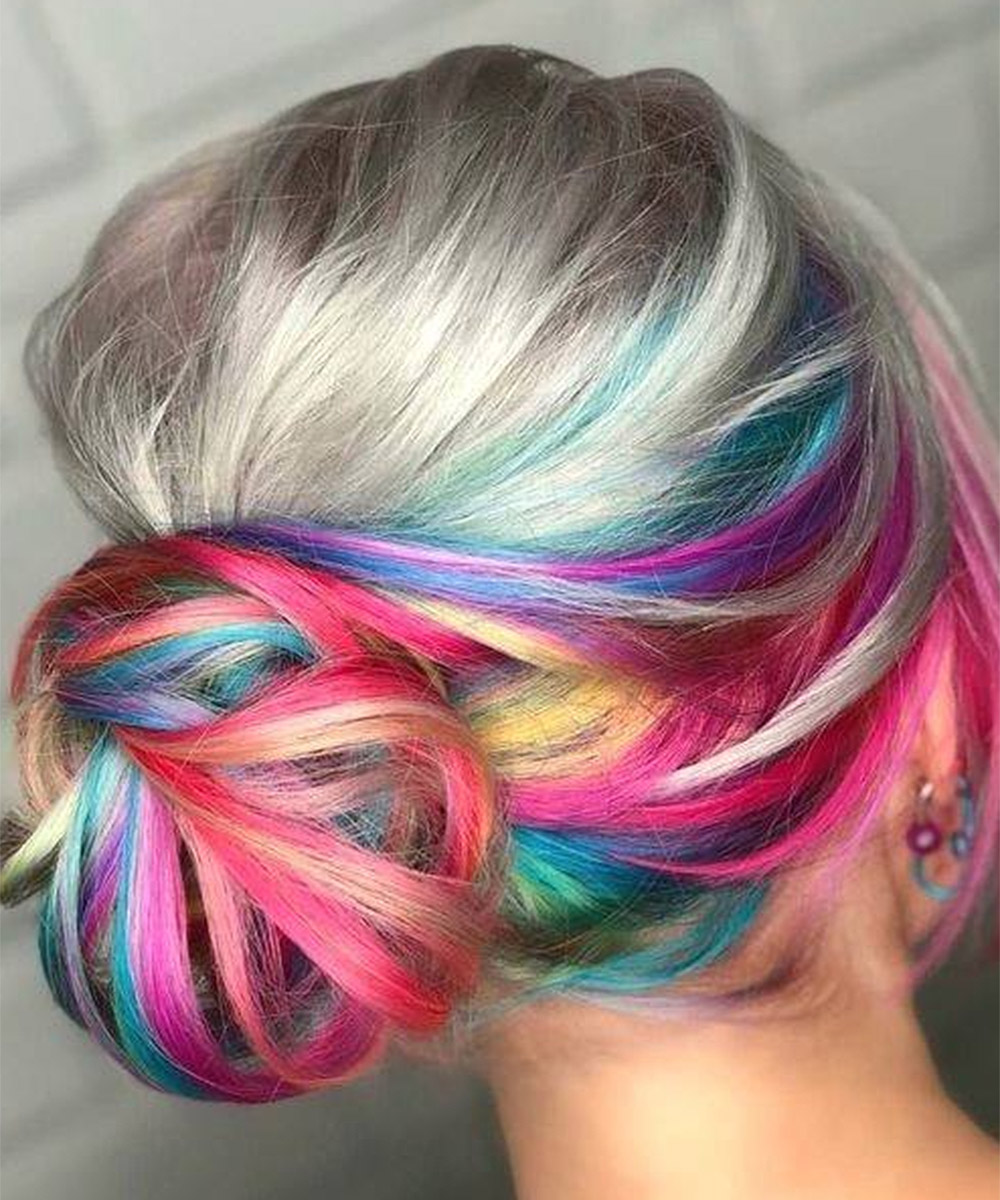 Live & Let Dye
Mt Eden
If you're after an edgy, bright hairstyle, look no further than Live & Let Dye. Based in Mt Eden, the team use bold, eco-friendly dyes to churn out some seriously unique looks. From funky cuts and vintage styling to neon and pastel colouring, Live & Let Dye is one of a kind. And don't assume you need to damage your hair to get the perfect colour—no way! The salon uses a range of natural, organic products designed for even the most sensitive of scalps. The best part? They're totally against animal cruelty, which is why you'll never find products tested on animals in their salon. Enjoy your hair transformation with a tea or cappuccino in hand and be sure to take them up on their offer of a complimentary choccy brownie.
The Best Hairdressers In Auckland For Curly Hair
Right Cuts
Auckland CBD
Nestled right in the CBD on Victoria Street West behind an unassuming facade lies Right Cuts, one of the best hairdressers in Auckland. Often mistaken for a barber only catering for men, you'll find a talented team of stylists and colourists led by charismatic owner PJ Asar. Having sharpened his skills all over the world from Canada to London and now Auckland, what this man doesn't know about hair basically isn't worth knowing. From cuts and colours to retexturizing and hair treatments there are no cookie-cutter styles here—in fact, their ethos is to give every individual the right cut for them in a relaxed, informal atmosphere with good tunes. PJ is also the best hairdresser in Auckland for cutting curly hair, from slightly wavy right up to tightly curled afro hair—and we should know, we've kissed A LOT of frogs with scissors.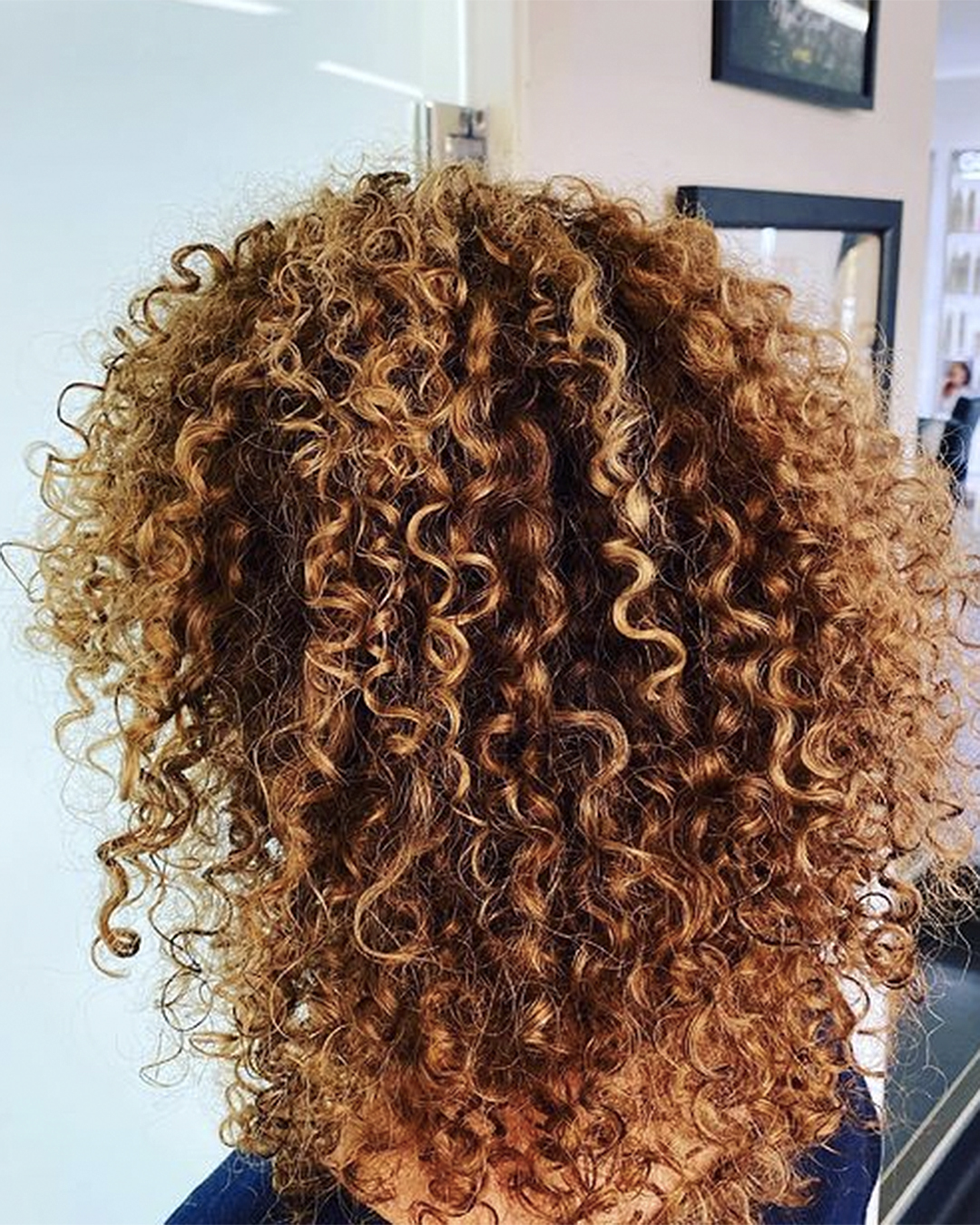 NRJ
Mairangi Bay
Putting hair in the hands of someone (and their scissors) can be nerve-racking at the best of times. Especially when it comes to curly hair and the extra, expert level of TLC that it needs for those magic results. That's where Nigel Russell comes in: Auckland's curly hair and scalp specialist whose salon, NRJ Hair, is arguably one of the best hair salons in Auckland for curly hair. More than a hairstylist, he's a qualified trichologist (aka hair and scalp specialist) so rest assured that your curls are in—quite literally— the best hands. But don't just take our word for it, have a look at his stunning before and afters of lush, curly hair results.
The Best Hairdresser In Auckland For Hair Extensions

Loxy's
Ponsonby & Commercial Bay
Looking for long, luscious locks? Loxy's is the best place for hair extensions in Auckland. The salon has developed a special technique for applying extensions to your precious tresses without damaging them with glue or braiding. Instead, the human hair is attentively put in with a combination of weaving and micro-ring techniques. The best part? It only takes about an hour to complete a full head—amazing! If you're not after length but want added volume, the talented team can also add extensions cut to your hair's natural length to create a full-bodied look. The Ponsonby salon also offers a full list of cut, colour and hair-up services. So when it's time for your next big event, head to Loxy's for some serious pampering.
The Best Hairdressers In Auckland For Blonde Hair
Anco Studio
Viaduct
Full body. Lie flat. Massage chairs. Yep, that's what awaits you at Anco Studio's impossibly relaxing hair-washing basins. We're not talking about any of those stuffy mall or airport massage chair counterparts—these babies will treat you to a sumptuous, seriously relaxing massage during that ever-divine scalp massage we ALL look forward to in any hair appointment. Their technical services are where the Anco Studio team truly shines: with a special devotion to blonde hair, as well as lifting dark bases that can be notoriously tricky to lighten to blonde. After your treatment is finished, you'll be able to admire yourself from all angles thanks to the modern wall-to-floor, back-to-back mirrors in this chic yet industrial salon. Fancy taking the pampering up a notch? Hire the entire studio for you and your crew to indulge in haircare together, while sipping your bespoke cocktails.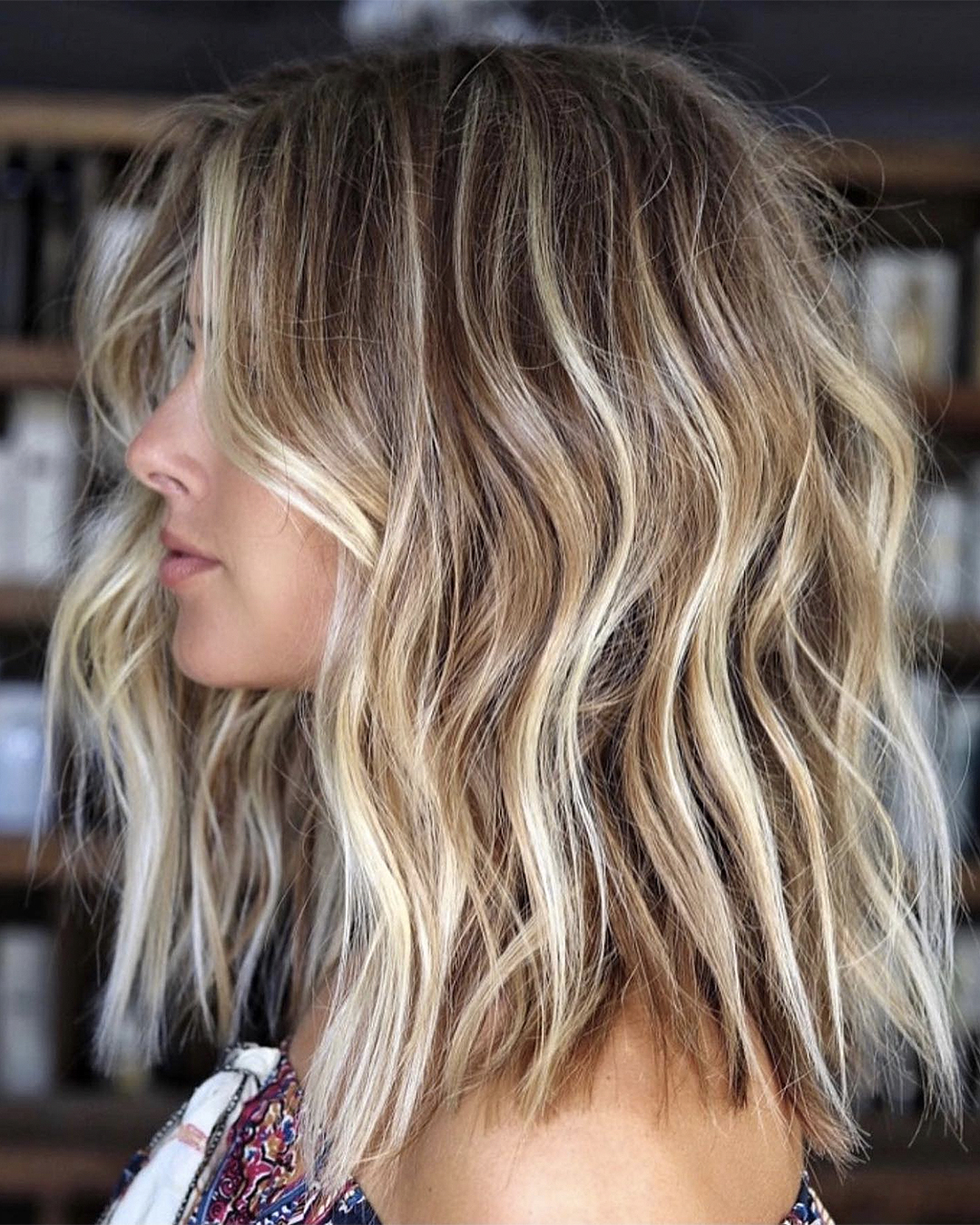 Amiee Marie Hair Studio
Beach Haven
You know those seamless balayage looks you see all over Instagram? It's probably the work of Amiee Marie Hair Studio. Working from her gorgeous Beach Haven studio, Aimee Marie is the queen of balayage and one of Auckland's best hair colourists. She is known and loved for her ombre looks and creates some of the glossiest, healthiest and most natural-looking tresses around. A self-proclaimed beachy blonde specialist, if you're after quality hair colouring Aimee is the girl to see. But don't take our word for it—check out her Instagram for total hair envy and book an appointment, stat.
The Blonde Studio
Newmarket
Platinum-haired lads and ladies and silver foxes of Auckland, allow us to introduce you to The Blonde Studio. They specialise in, you guessed it, serving you stunning silver-toned looks and all the shades in between. Balayage and foils are their treatment of choice, which are all documented in their swoon-worthy Instagram posts. Be warned: you're in for some satisfying before and after photos, as well as a serious dose of hair envy.
The Best Hairdressers In Auckland For A Blow Dry
Dry & Tea
Newmarket, Britomart & City Works Depot
As the name might just suggest, you can thank Dry & Tea for bringing the popular blow-wave bar concept to Auckland—and we're rather chuffed about it. Sip on a comforting tea and let the talented stylists get to work at one of their three gorgeous salons Auckland-wide. Their service menu includes an extensive selection of blow waves including added treatments and even a pastel blow wave for a fun, temporary change—total festival vibes, right? Alongside classic cut and colour services, Dry & Tea are also the masters at hair-ups and braiding. Choose your dream look from the menu, let the team create it for you, and you'll head to your next event, party or date feeling like a total ten. The salon also offers make-up and nail services—is there anything they can't do?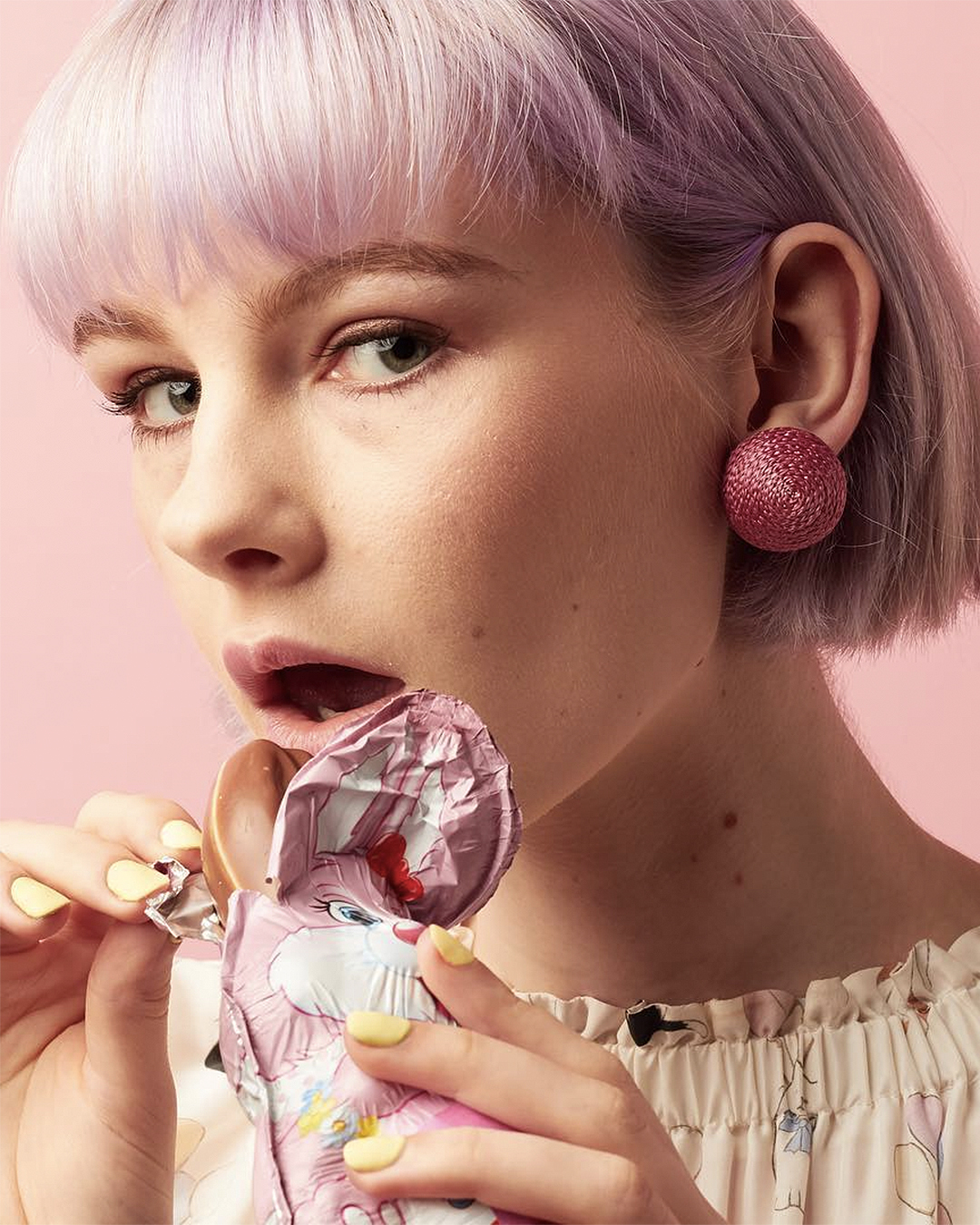 Inco
Ponsonby
Sitting pretty in the old Ponsonby fire station is INCO Studio. Fitted with a plush peach-pink and gold decor, this contemporary studio is the perfect spot to sit back, relax and get your hair did. We're big fans of their tame and styles (styling on wet or dry hair), up-dos and blow-waves—they're easy on the pocket yet big on the va-va-voom factor. Their colour menu is ranked by "commitment level". "Low" is services such as babylights where soft and subtle colour is added to your hair for a sun-kissed look. "High" basically means transforming your hair to a pale blonde with regular maintenance required. Colouring aside, INCO also does styling, cuts and luxurious treatments.
Frenchie & Co
Ponsonby
Easily one of the prettiest hair salons in Auckland, Jervois Road's Frenchie & Co happens to be one of the best hairdressers for blow waves. Slink into their chairs and let their expert hairdressers shampoo, massage, and style your hair into silky, voluminous perfection. For those blow-dry devotees out there, they've got your hair and pocket covered with blow wave concession cards where you can get your fifth free. You'll also find a stellar selection of beauty services like waxing, brow and lash shapes and tints here—making it one of the best destinations for *all* kinds of hair-related needs.
Fancy transforming 'im indoors? Look no further than Auckland's best barbers.
Image credit: Jurica Koletić, Killer Hair, ASC Salon, The Following Hair Company, Live & Let Dye, NRJ, Loxy's, Amiee Marie Hair Studio, Inco.