Yo Ho, Ho! (and a bottle of rum). Rum has come a long way from being just a pirate's tipple, to one of the most beloved spirits worldwide. If you're a rum lover, you'll know that while the dark, heavy-bodied rum type is probably the most well-known globally, rum offers up its beauty in all shapes and sizes, or colours at least.
You've got Light Rum, Gold Rum, Dark Rum, Spiced rum; some on the rocks, and some for a little cocktail fun. Okay, you get the picture. As it's International Rum Day, and with the assistance of the terrific team at COVE 27, we've rounded up some of the best artisanal New Zealand and international rums, so go forth and tipple.
Best New Zealand Rums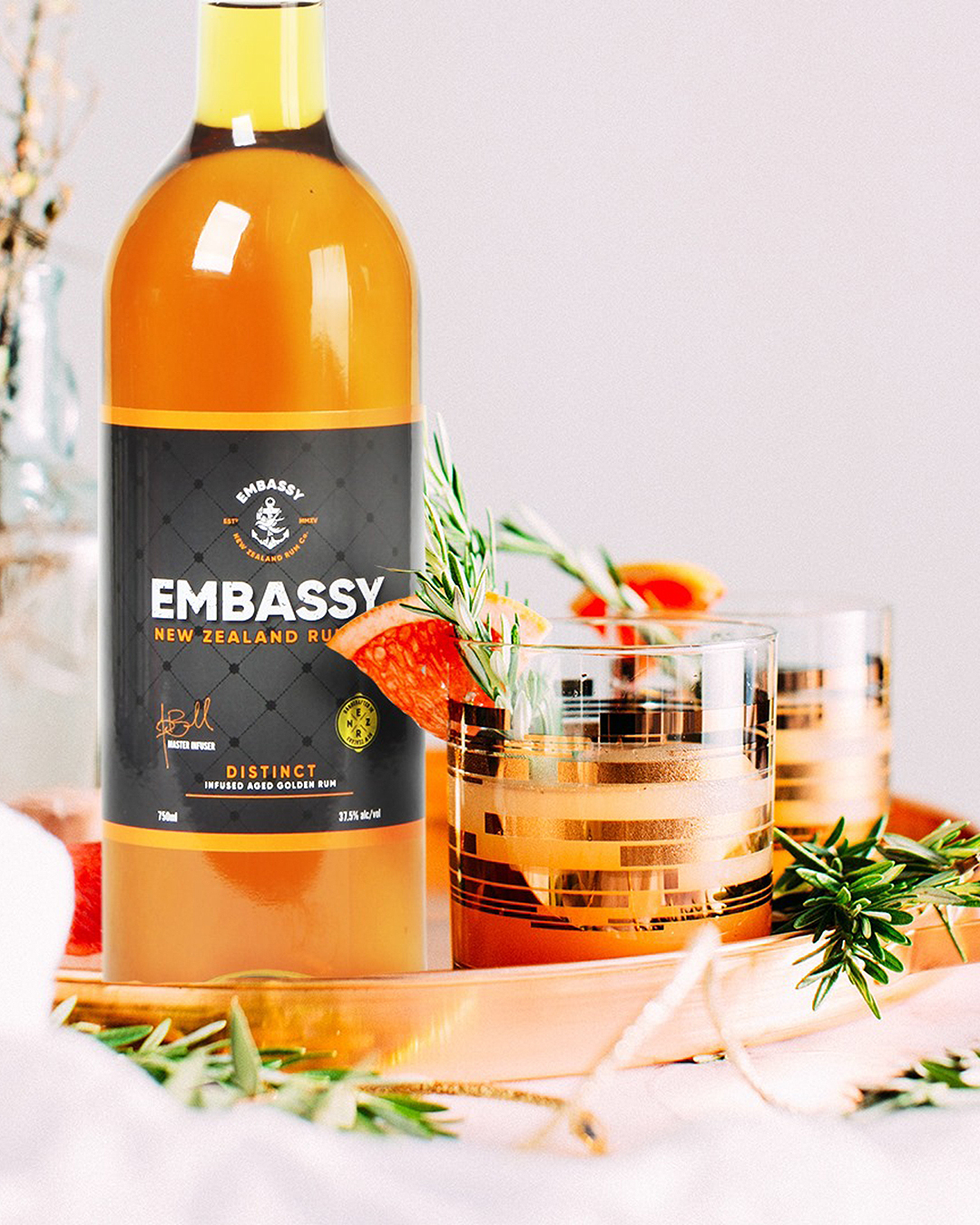 Embassy Golden NZ Rum
As we said, there are many different types of rum, with Embassy Gold Rum really setting the gold standard in NZ. In a classic Kiwi way, Embassy Rum began as just a hobby between a couple of mates but blossomed into an authentic, pure experience. Using New Zealand rainwater and experimenting with spice and fruit infusions, Embassy was born into existence with a smooth and sweet palate, tiered with hints of cinnamon, with a marzipan finish.
Lunatic & Lover
Inspired by a line in Shakespeare's "A Midsummer Night's Dream", Lunatic & Lover describes the ageing process of their rum as "coaxing a little magic from the wood". The result is what they refer to as a Botanical Rum, with flavours of vanilla and caramel. Not to mention, their bottle is as beautiful as their name and origins. Choose from silver or barrel rested.
Broken Heart Spiced Rum
We've talked about some beautiful botanical and gold rums, so it's time to bring in the spice. Broken Heart Rum is a dark rum that spends three years ageing in a barrel and soaking up a unique and delectable concoction of spices before serving you with an exceptionally smooth palate of vanilla, cinnamon and caramelised orange. Sticking to its Kiwi heritage, Broken Heart Spiced Rum is distilled in the pure south of NZ, using its pristine alpine water. Perfect to mend your broken heart.
Grenada Bay Golden Rum
While it may sound a bit Spanish, Grenada Bay Golden Rum is straight outta Welly. Apart from a seriously smooth and smoky sweetness, Grenada is known to combine innovation with sustainability, concocting their rum with only organic and natural flavours. Go to Grenada for a pure, premium choice.
Honest Six Spiced Botanical Rum
See, rum has reached a level far from the lips of pirates, and onto those of finer tastes. Another rum that strives to be ethical is Honest Rum, which was born out of lockdown, made by two friends from across the globe. Its flavour is a little out of the ordinary, where warm spices are balanced by bursts of citrus as well as fragrant hints from the South American tonka bean—a delicate and complicated little combination. The scorched sugarcane palate leaves a velvety feeling and finishes you off with a warmth that is almost reminiscent of cinnamon toast.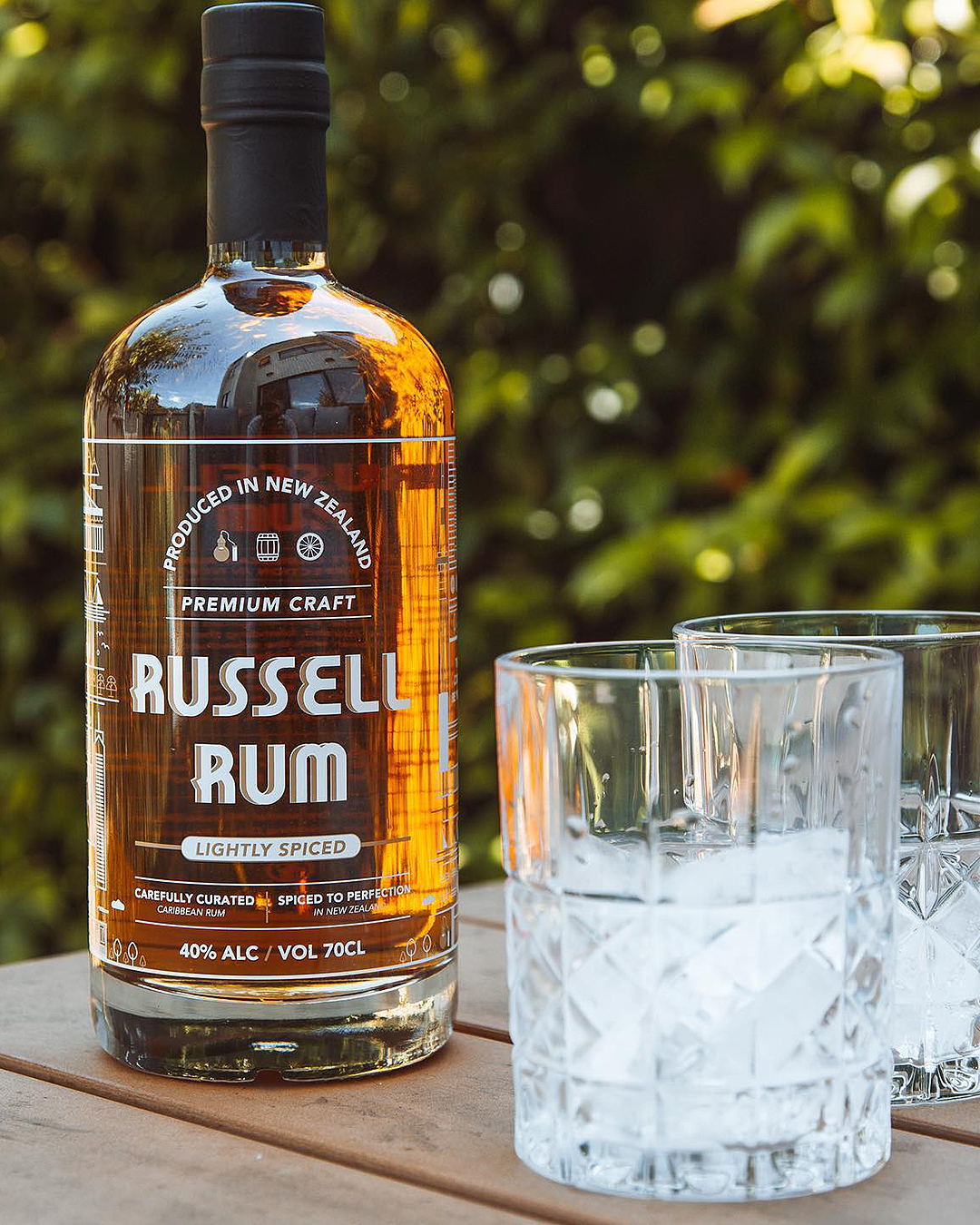 Russell spiced Rum
Another Rum baby born out of the pandemic is Russell Spiced Rum. Using a base of rum sourced from the Caribbean following an 18-month search, creators Chris and Elliot tinkered with this tipple to blend in the adventurous spirit of the Bay of Islands' Russell. Emitting notes of vanilla, nutmeg, citrus and clove, they perfected the results during lockdown and bottled it right up—creating a "refined rum, spiced by rascals".
Best International Rums
Flor de Caña
While New Zealand does have some great rums to offer, we suggest taking a trip down to Nicaragua for this legendary white rum. Distilling for over a century, Flor de Caña is known for being a premium brand, even though it has a low price point. While sticking with sustainability, this rum is aged without any additional sugar and is great for cocktails, typically used in Daiquiris.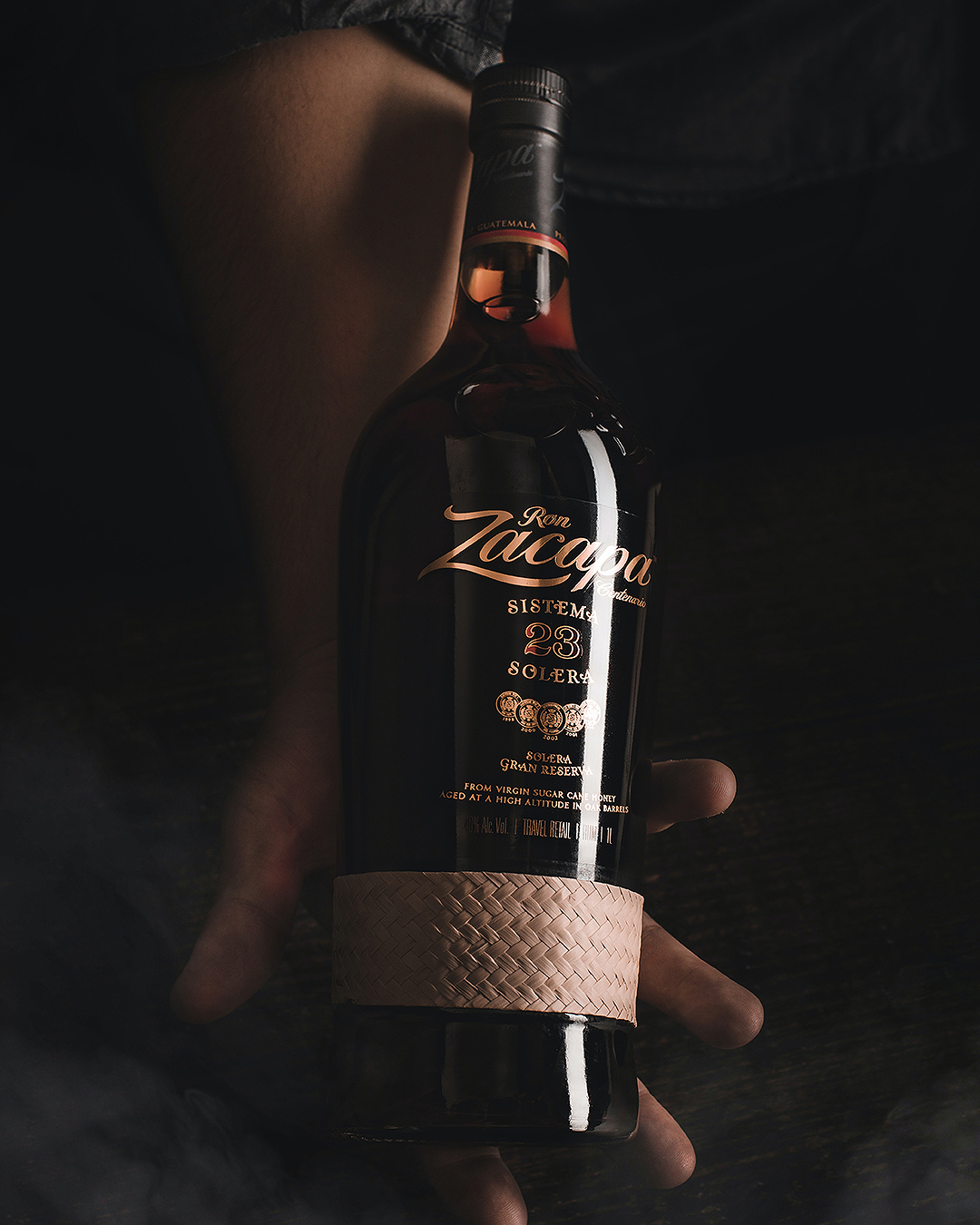 Ron Zapaca
You can always bet on Central America for a reliable rum. This brand from Guatemala has been awarded the best rum in the world for five years running. While the Flor de Caña is great for cocktails, Ron Zapaca offers up flavours of oak, vanilla, dried fruits and a spicy touch of cinnamon and ginger, that makes it perfect to sip on neat or enjoy it on the rocks.
Mount Gay
Surprise, Surprise! Another top rum born out of Central/North America. Mount Gay Rum is neither affiliated with the LGBTQI+ community, nor with any mountains, but from the beautiful island of Barbados in the Caribbean. Being distilled for over three centuries, it is the oldest commercial rum in existence. Rum-making in Barbados is highly honoured and exemplifies a natural distilling process where they let the Bajan air and nature run its course. Led by the force of nature that is Trudiann Branker who is Mount Gay Rum's first female master blender, this centuries-old distillery is leading the charge with new and innovative rums. With that said, Mount Gay's Eclipse Rum is definitely one to try.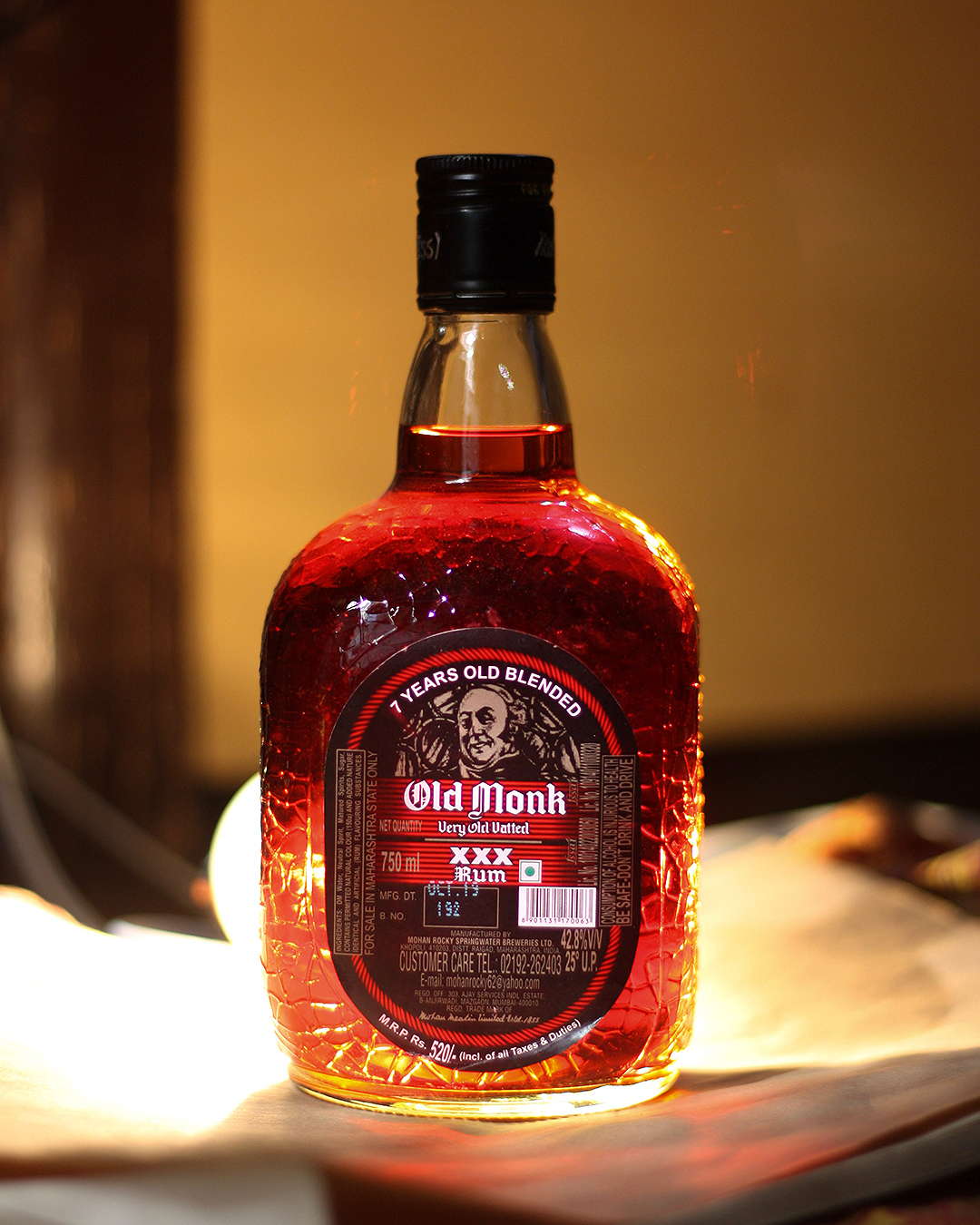 Old Monk Rum
When you think of rum, India is probably not the first place you think of but is in fact one of the world's largest consumers of rum. We've really moved the map on this one, but it's very possible that India is where the first spirit distilled from sugar cane was made. You won't meet a single person in the nation that isn't proud of their nationally brewed Old Monk Rum. While available at an extremely low price point, this dark-bodied rum competes with the very best and premium ones out there and is usually paired with a glass of coca-cola.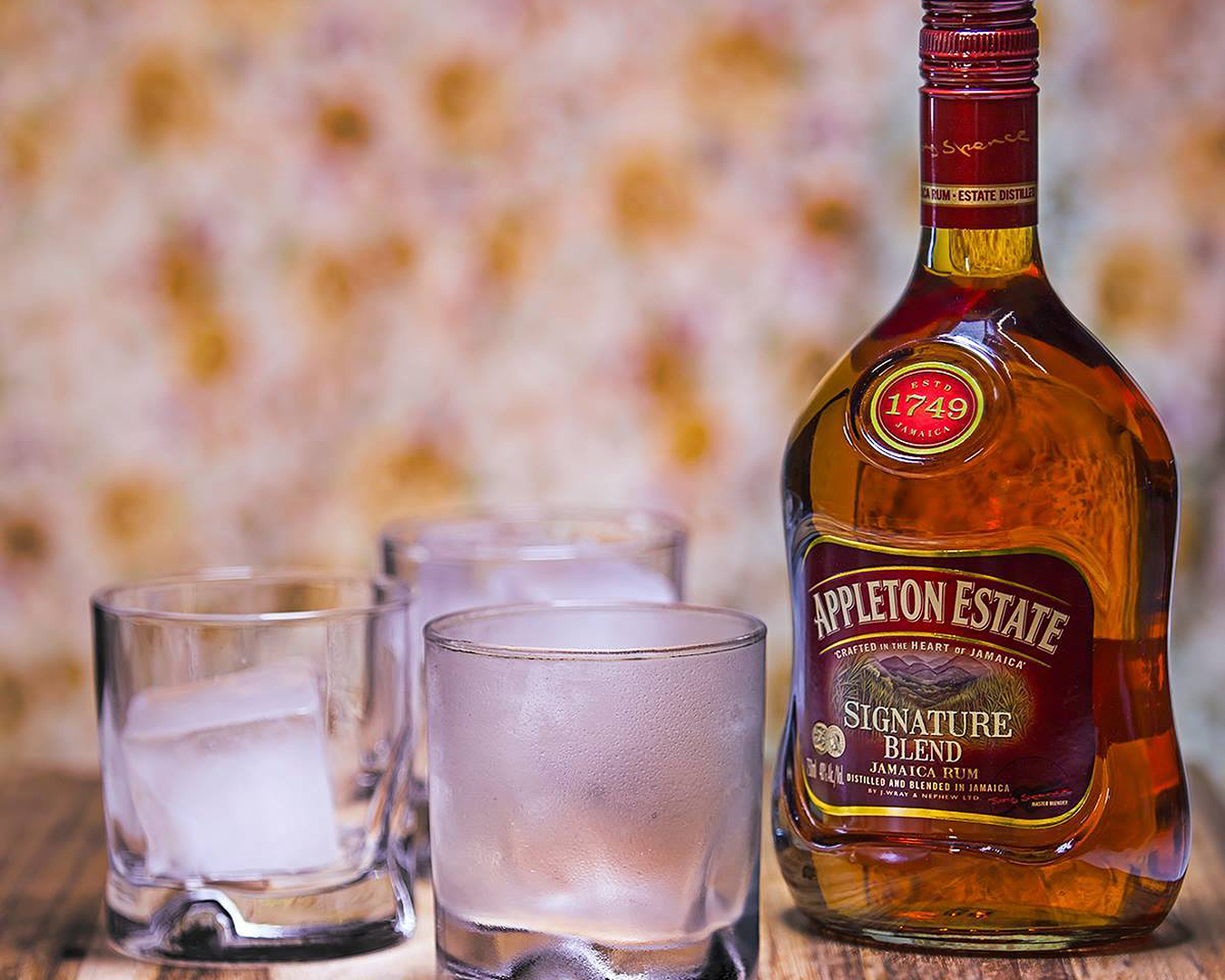 Appleton Estate
Last but certainly not least, is one of the most expensive rums in the world–Appleton Estate. Almost three hundred years old, Appleton Estate has its home in Nassau Valley, Jamaica. Sorry, we just had to go back to the Caribbean. It's a love affair that has stood the test of time. Their rum is perfected by Joy Spence, who is the first woman Master Blender in the world. This highly premium Rum offers up a great gastronomic experience with notes of maple sugar, vanilla, cinnamon, honey and a dash of liquorice. Give this a go when you're feeling that extra-bit fancy.
Sourcing the best tipples from the lesser-known producers, as well as some old premium classics, COVE 27 does all the hard work for you, showcasing a selection of the best options for your delectation.
Still thirsty? Take a tour of the best artisanal Kiwi and world gin and vodka in New Zealand.
Image credit: Lunatic & Lover, Golden Spiced Rum, Russell Spiced Rum, Alexander Aguero, Jaikishan Patel, Appleton Estate.
Editor's note: Urban List editors independently select and write about stuff we love and think you'll like too. Urban List has affiliate partnerships, so we get revenue from your purchase.