Take us back to the 90's when the only way of celebrating was with a buffet dinner. We're talking countless pieces of pizza, OD'ing on jellybeans and soft-serve ice-cream on tap—all washed down with a traffic light mocktail, of course. Ahh, those were the days. While buffets don't quite exist like they used to, the City of Sails still has a decent crack at things, and some have redefined what we thought we knew about buffet restaurants. We've tracked down Auckland's best all-you-can-eat restaurants for when à la carte just doesn't cut it. Stretchy pants are advised.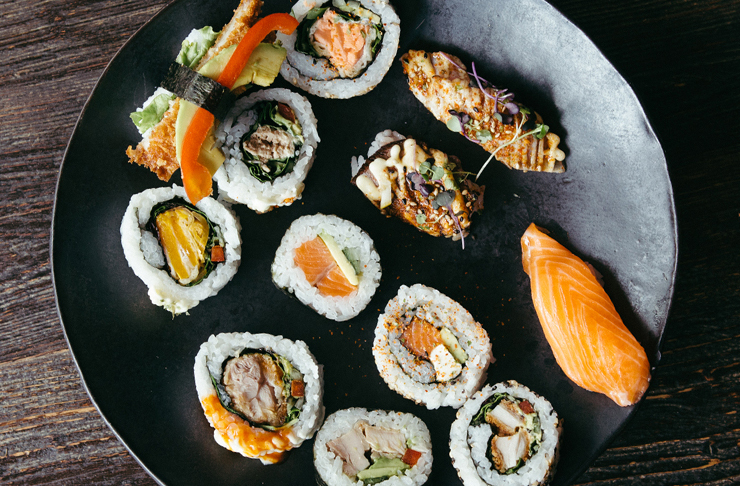 Haru No Yume
Freemans Bay
If you're a die-hard sushi fan who loves a slice of sashimi we've found the perfect place to fuel your sushi addiction. Through Friday and Saturday evenings, Haru No Yume is a Japanese haven of delicious offerings with everything from tempura prawns, karaage chicken, and lotus chips. Start with a sashimi platter for the table, edamame and karaage chicken, and move onto the traditional Japanese shabu shabu (hot pot), where you can devour meats and vegetables freshly cooked. If that wasn't enough, there's also a selection of sushi, sashimi, tempura and fresh veggies.
Paradise
Sandringham
There's a reason Paradise is chocka on any given night. With delicious spices and aromas of Northern Indian cuisine flooding your senses as soon as you step in, this is a buffet of epic proportions. We suggest you come hungry, with endless bowls of beef vindaloo, chicken korma, and dhal to be scooped up for your 60 minute sitting. There's six vegetarian dishes, six meat dishes, four condiments, fresh naan and desserts on a rotating basis, so you know any night you rock up is going to be a good one.
MASU
Auckland CBD
Forget the dusty sandwiches and leftovers for Sunday brunch, and head to MASU's Nichiyo Brunch for a buffet that's a little bit fancy. Any Japanese cuisine lover should make a beeline for this one—with a continuous selection of sashimi, maki rolls, small dishes and salads from the robata counter. Think fresh salmon sashimi, chicken sushi rolls, udon noodles, miso and so much more. As tempting as it is, don't fill up too much on the buffet table because MASU's buffet comes with a robata grilled main dish and a shared dessert plate for the table.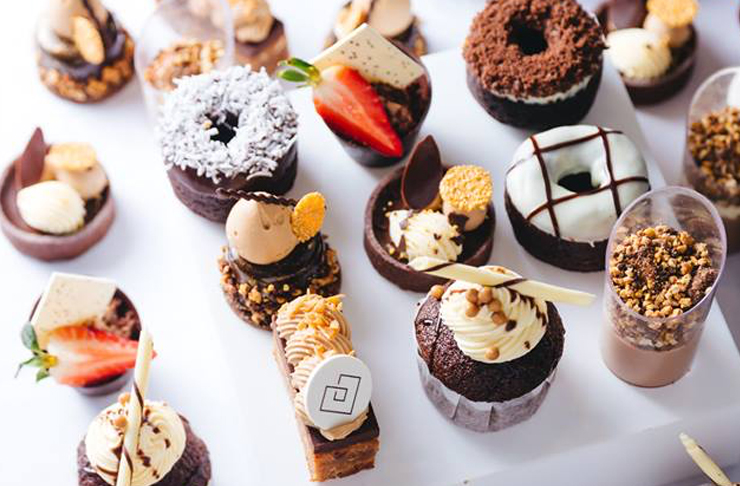 Eight
CBD
Eight is a buffet restaurant with class. Located in the luxury Cordis, the restaurant serves dishes from not one, not two, but eight (EIGHT!) kitchens all offering unique dining experiences. Their Auckland all-you-can-eat menu will take you on an international culinary adventure. Feast on everything from Indian curries and sushi to seafood and dim sum. You'll find us eating our way through the New York-style grill. If you still have room, the dessert bar will have you thinking you've been transported to Willy Wonka's chocolate factory. There's even a chocolate fountain.
Fortuna
CBD
Located in Skycity, you can buffet your way through breakfast, lunch, AND dinner at Fortuna. Perfect for a food-fuelled celebration or just to treat yo'self, you can gorge on all the classic buffet fixings and then some. Expect fresh rotisserie chicken, glazed champagne ham, live carvery, and an Asian specialty station. If that's not enough to get you booking, how about a salad bar... to balance out the dessert selection and ice cream station? Have your cake and eat it, too.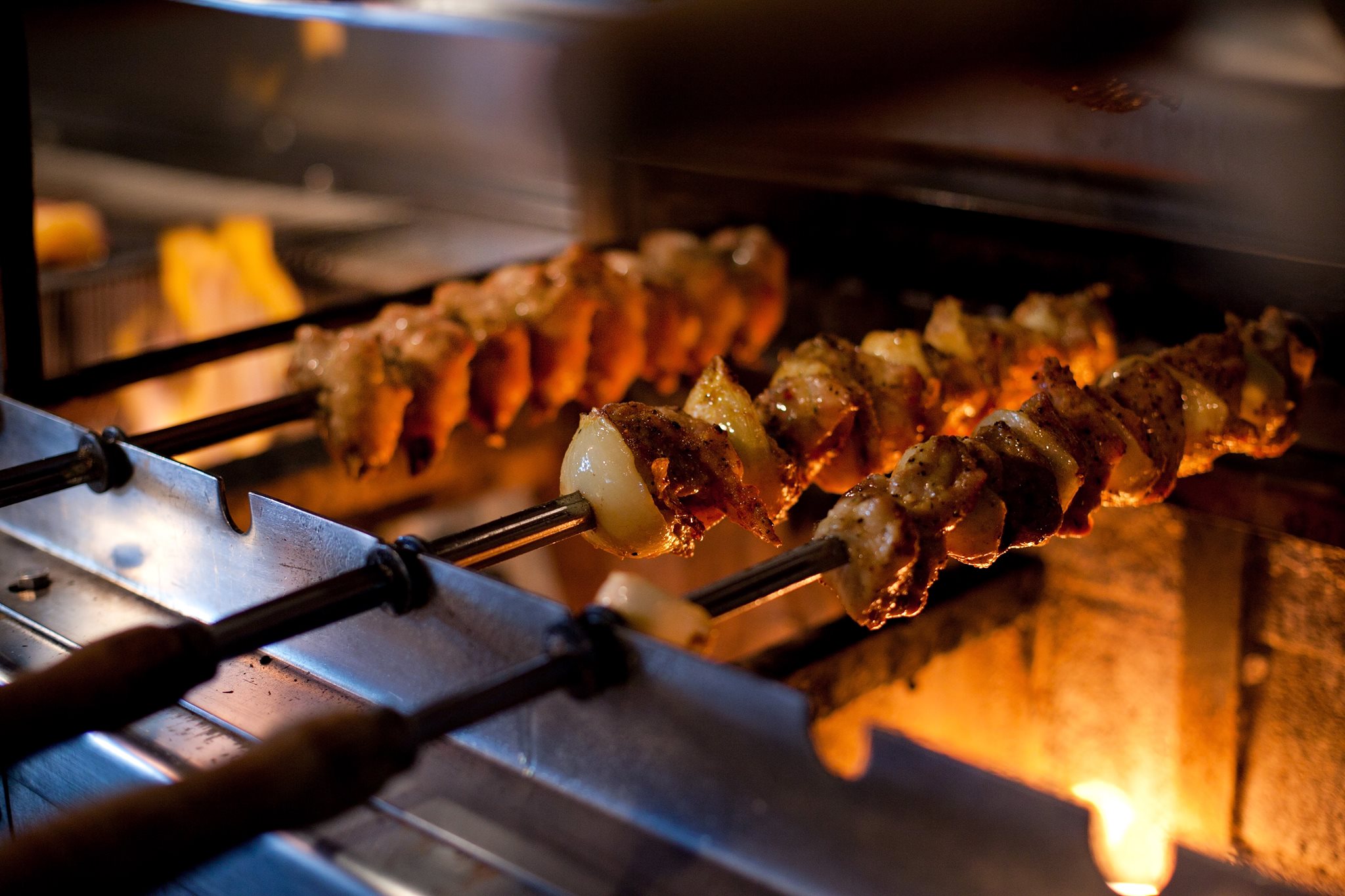 Wildfire
Princes Wharf
Wildfire is an Auckland institution that's celebrated by meat lovers and Paleo folk alike for being New Zealand's first all-you-can-eat churrascaria (read: Brazilian BBQ). This is no ordinary steakhouse, chow down to your heart's content on lamb legs, Angus sirloin, pork roast, calamari and so much more. Arrive hungry.
Tombo
Newmarket
Expect to unbutton your jeans after a trip to Tombo. The perfect combination of Korean BBQ and hot pot, there's a vast selection of meat to cook on the hot grill or poach in the hot pot at your table, bringing the best of both worlds under one roof. While your meat cooks away, you can fill your plate with sushi, a salad bar, dumplings, soup, fried chicken and more. It doesn't stop at that—make room for their mouth-watering dessert table with cakes and fresh fruit galore.
McHugh's of Cheltenham
Devonport
With food and views of the water to die for, McHugh's of Chetlenham has become a firm favourite for many, and for good reason. Serving a hearty buffet lunch across the week and a classic Sunday roast, this beautiful seaside restaurant should be top of your list for the next family get together. Warm yourself from the inside out with soup and homemade breads, and then move onto the hot roast dishes like pork belly, BBQ ribs, and crusted sirloin. They take their veggies seriously at McHugh's—with an extensive selection of roast veg and a salad bar with drool-worthy greens, it's not unlike Sunday at your favourite grandma's... all without the washing up.
Gengis Khan
Various locations
At Gengis Khan you take control of your dinner. Select your meat and veggies from the raw buffet, add your sauces and make your way to the chefs. These BBQ masters will then cook your creation on one hella big Mongolian hot plate. They also have a salad buffet bar so there are no excuses not to get your 5+ a day. Save room for dessert because their perfectly fluffy pancakes with lashings of chocolate sauce are not to be missed.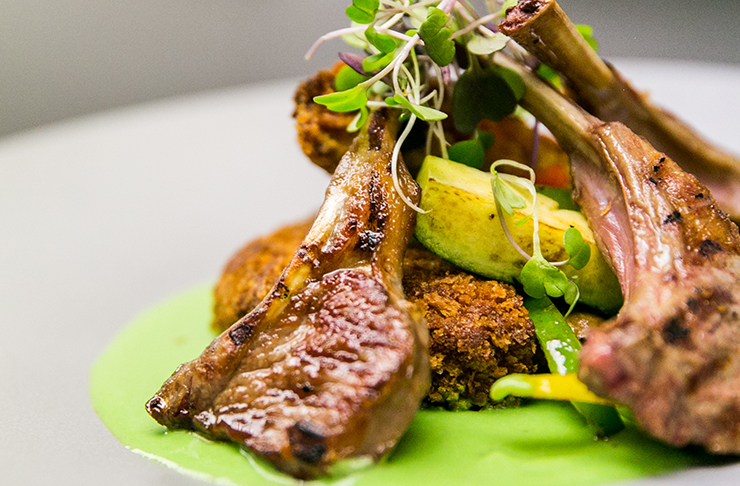 Katsura Japanese Restaurant
CBD
If you're in need of a real getaway, then head to this hidden gem that literally transports you to Japan with their restaurant decorated with blissful bamboo and orchids. Perfect for a work lunch or a well-deserved dinner, Katsura Japanese has you sorted with a raw and salad bar as well as made-to-order sushi. Umm yum. Who says you can't have dinner and a show? Katsura also has a live teppanyaki station for dinner. We can't get enough of this Auckland all-you-can-eat restaurant.
Find out what else is happening in town this month.
Image credit: Lydia Arnold, Eight Restaurant