There are many interesting and unique cafes scattered around Hamilton... hidden down side alleys, plonked amidst industrial zones, and nestled in quiet neighbourhoods. The cafes slinging the best coffee in Hamilton are often the hidden gems.
So without further ado, here are the best places in Hamilton to score yourself a next-level coffee.
Raglan Roast
Te Rapa
There's something about visiting a roastery, the coffee always seems to taste better. Perhaps that is because their thing is coffee. It is not a drink ordered before a meal, rather coffee is the main star and it shows. Raglan Roast slings coffee brewed from their own beans and it is strong, cheap and excellent. The establishment is set in a large shed sporting eclectic decor. There's an old dentist chair that looks like it was wangled in from the 19th century that you can perch on while sipping your long black, a collection of lounge sets in the back, complete with lazy-boys, and more traditional wooden tables and chairs scattered around. The smell of coffee is always in the air, as this is where they pack their coveted beans for online sales (top tip: Raglan Roast will deliver their excellent beans NZ wide). A line that often snakes out the door highlights how popular this little gem is with locals in the know so make sure you pop by for a brew, stat.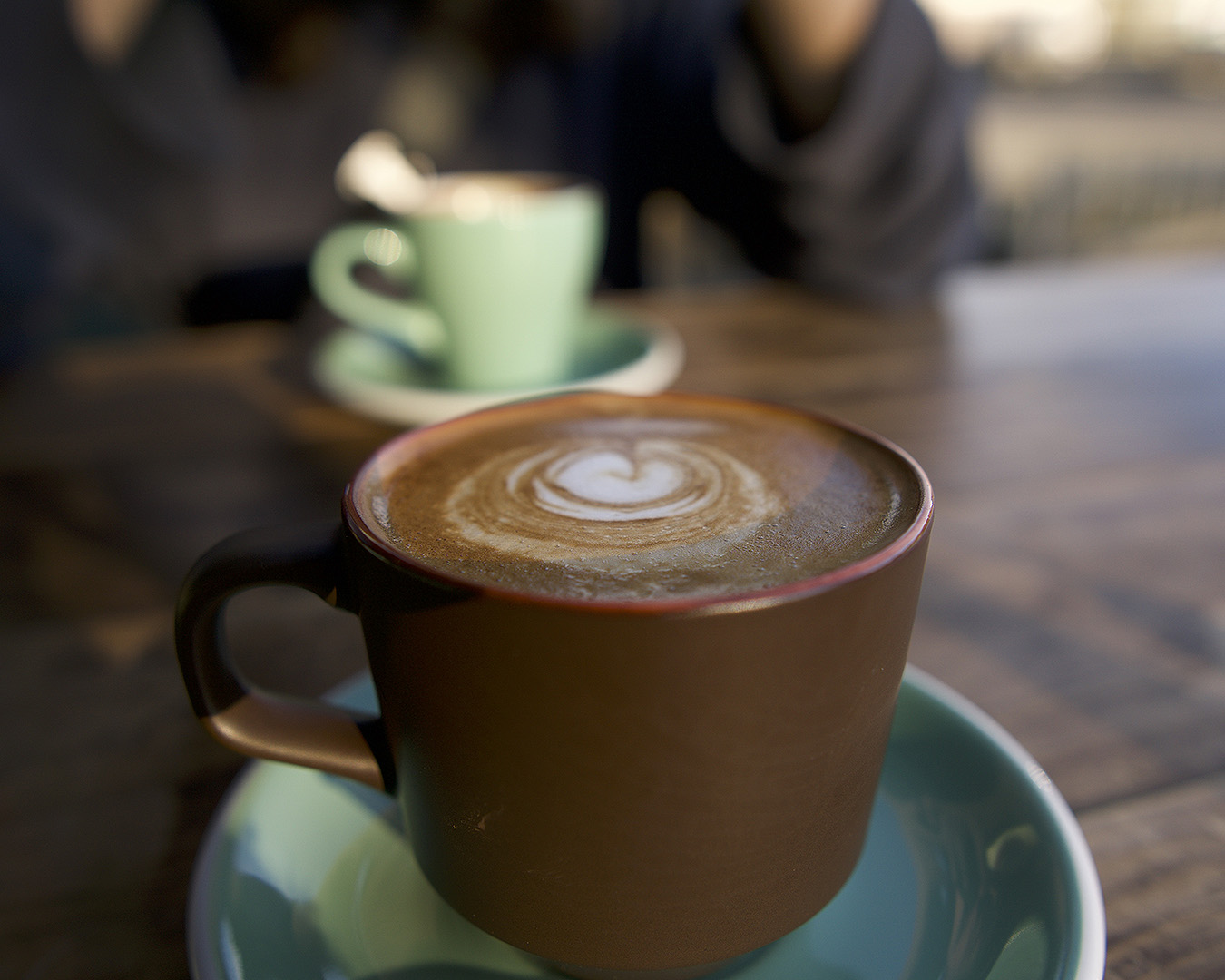 Lost Boys
Frankton
Lost you are not if you wander into Lost Boys cafe. Well, not if you are on the hunt for damn good coffee, a unique location and some hearty food. Hidden away in the industrial zone of Frankton, surrounded by panel beater shops and mechanic's garages, Lost Boys is another hidden Hamilton gem. The decor is rather unique, it looks as if this cafe has foxtrotted straight from the 1930s. Often touted as serving the best coffee in Hamilton you'd better believe the hype is real. Tasty, strong and often served in gorgeous vintage mugs, the coffee is definitely one of the best in Hamilton. The cabinet food is also yummy, with scones, muffins and hot cheese toasties being served. They have a focus on supporting local products as well, with coffee beans from Essenza, bread from Volare and milk from Jersey Girl Organics. Their food is fresh and utilises ingredients obtained from the local farmers market and with many gluten-free, vegetarian and vegan options being served. But the thing that makes you want to return most of all is the incredibly friendly service from the owners and staff. They'll make you feel at home as soon as you step over the threshold.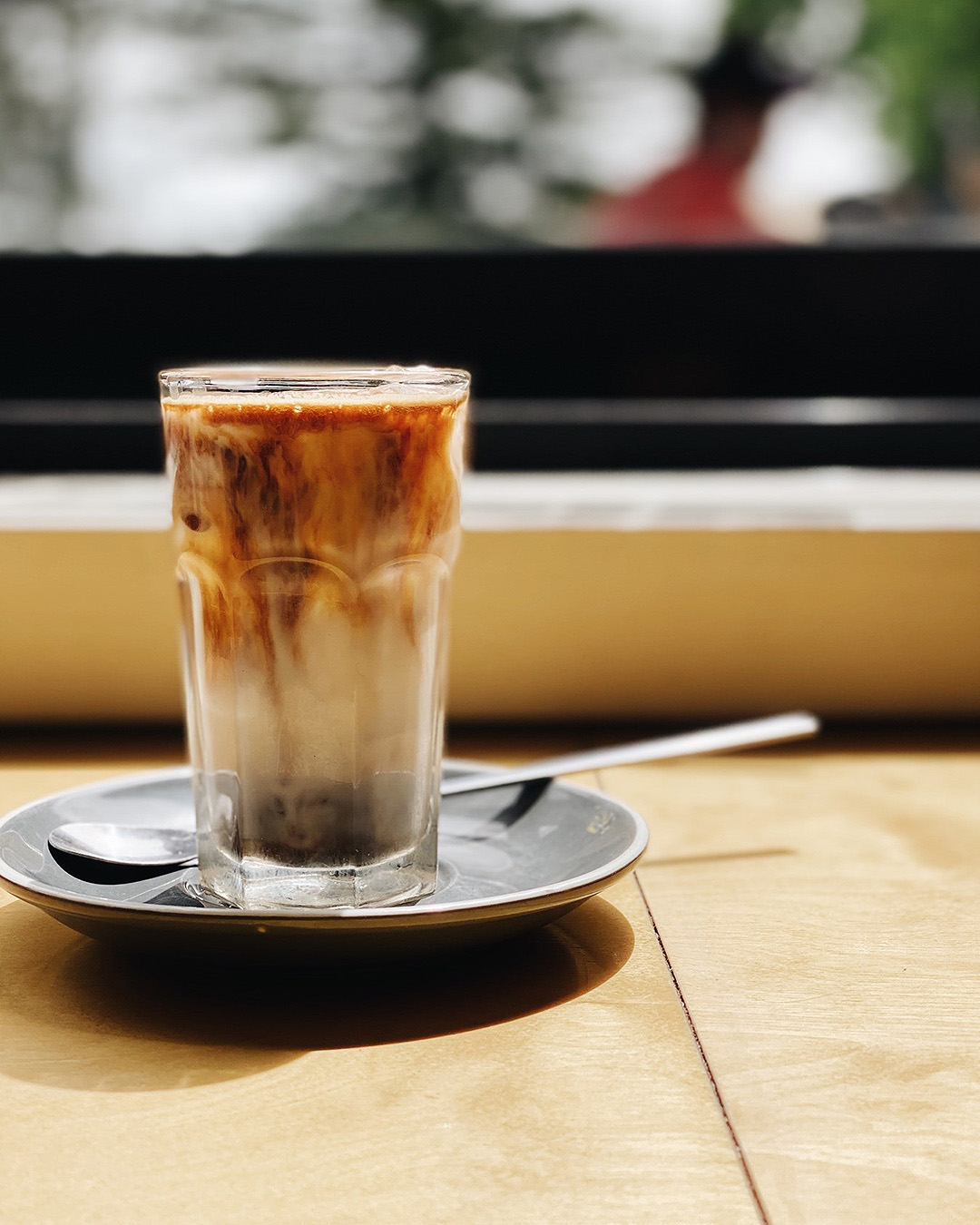 Agora Cafe
Frankton
In Ancient Greece, the Agora was a gathering place. For its modern-day namesake, Agora Cafe is most definitely a gathering spot for Hamilton-ians looking for good coffee in a relaxed atmosphere. Situated in the heart of Frankton, Agora is a popular coffee spot for many people, with the cafe always a hub of activity. The cabinet food is delicious and the coffee is tasty, with their standard beans being Tablon de Gomez by Laroma Coffee Co. with regular guest espressos—currently from Grey Roasting Co, Red Diamond (Brazil, natural) and Galindo AA (Kenya, washed). Agora as well as serving coffee, is quite big on community, collecting cans for Vinnys, donating 50c from purchased hot drinks to a charity of the month and supporting initiatives like World Bike Day. For a coffee that is strong and a vibe that is all about community, pop into Agora Cafe for a sit-down coffee. This is the perfect spot to meet up with friends and feel free to bring the littlies as they're very child friendly.
Rocket Coffee Roasters
Hamilton Central
Another roastery in Hamilton which makes coffee the big kahuna rather than the side piece is Rocket Coffee Roasters. Wander down a side alley, on the east side of Barton Street in the Hamilton CBD, and you'll come across this brilliantly mint coloured building that smells like coffee and has a Rocket decal on the door. Entering on a bitter winter's day feels like coming home as the heat will be on full blast and the aroma of coffee will be strong. Serving coffee using their own beans, Rocket espresso, the coffee is strong enough to buzz through your bloodstream on the very first sip. You can buy coffee here to make your own brew at home, as well as grab some new coffee brewing equipment, like a Chemex or Aeropress. This cafe is great for a cosy drink on a cold winter's day or to caffeinate after a hectic morning's shopping.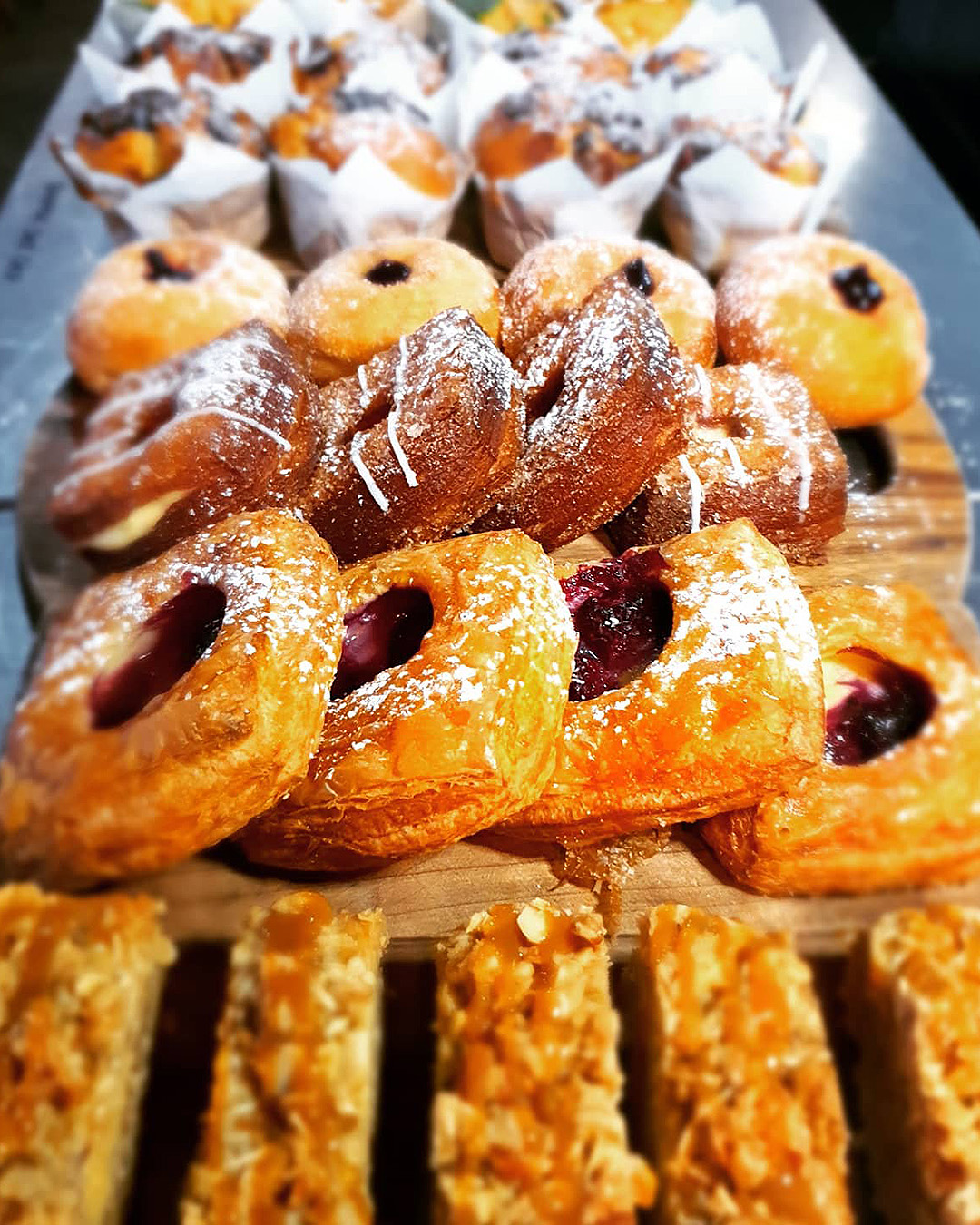 Sugar Bowl
Maeroa
In the suburb of Maeroa, hidden among white picket fences and new developments lies Sugar Bowl. A Hamilton institution that has been slinging coffee for the last 14 years. Though it has changed ownership since opening, the coffee is still excellent and the menu creative. It is a nice spot to grab a coffee not just because the coffee is good, but also because of its out of the way location. You can forgo the hustle and bustle of the city centre, and slow down in the burbs while sipping your flat white. The service is always friendly and efficient and the coffee is tasty. They use local beans from Weka Coffee, which is based in Frankton Hamilton. They do all their baking in-house and have many moreish offerings to tempt you available in the cabinet.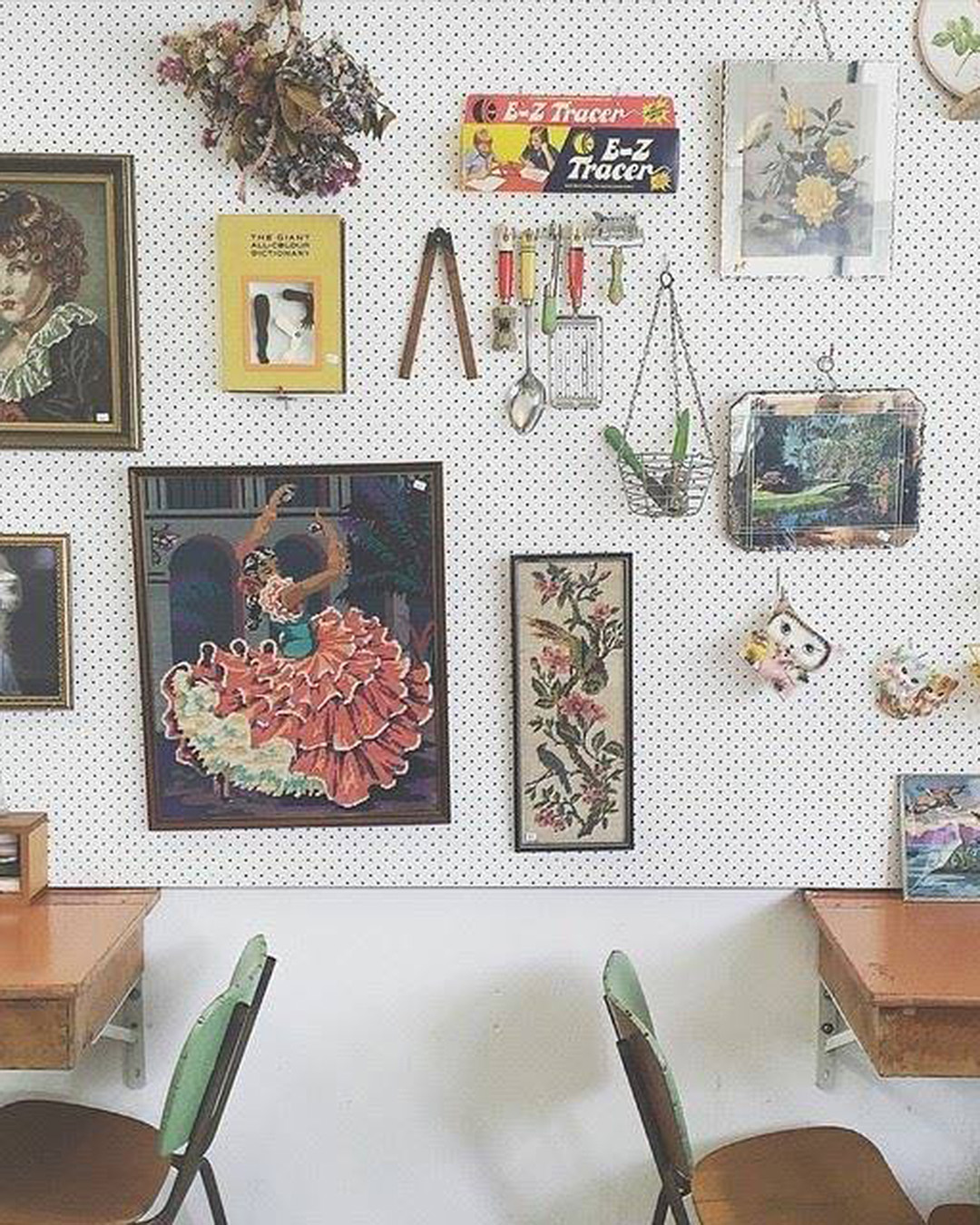 GG's
Hamilton East
At the end of Lovers Lane, after passing the florist, the yoga studio and the groovy murals on the wall, you'll arrive at GG's, a hole in the wall cafe whose decor seems to resemble an Antiques Roadshow episode, in the best way possible. GG's has a collection of items pulled from various decades in history, all scattered around the cafe, from obscure paintings, boomboxes, macrame creations, and old books that smell of yesteryear. The old schoolhouse desks serving as tables also adds a feeling of nostalgia for days gone by. The coffee is great and they use local Rocket Beans for their brews. They also do Chemex and pour-overs if you want to try something new for your brew. Their cabinet is filled with tasty goods, and they are known for their delicious sweet treats, including cookies with huge chunks of Whittakers Chocolate to sink your teeth into and iced cinnamon buns to drool over, the latter happens to be one hundred per cent vegan. So eat your heart out. The cafe is popular with yogis who attend the nearby Sun Salute studio, parents with their children with a nook in the back with toys and books for them to content themselves with, and those curious souls who have simply wandered down the alley and found this gem of a cafe at the end.
Hayes Common
Hamilton East
Down by the Waikato river, nestled away in the quiet back streets of Hamilton East, is the cafe that everyone is talking about, Hayes Common. Their tagline is 'your neighbourhood eatery', your home away from home. And they succeed in this aspiration, stepping into Hayes Common feels rather homely, from the cosy decor to the smell of breakfast wafting out from the kitchen to the kind staff who welcome you with a warm smile. The food is always interesting and utilises fresh ingredients and flavours and the portions are huge. Making this the best place to be on a Saturday morning. There are cosy spots to sip at your long black by the window, or longer tables to enjoy coffee and lunch with friends. On a sunny day, enjoy your drink out in the sun with their outdoor seating, and if you have a dog, bring him or her along—pups are welcome at this home away from home. The coffee is strong and delicious and they use Atomic beans. And for those who are not too big on caffeine, they make a delicious turmeric latte as well as an interesting array of cocktails. A Bloody Mary may go down a treat on a lazy Sunday morning. It's best to make a booking if you wish to have a sit-down coffee in the sunshine on the weekend, as this place is regularly overflowing with people vying for the next seat available. After caffeinating, be sure to explore the nearby river walk, to work off that breakfast but mainly to enjoy the view.
Spending the weekend in Waikato? Hit up these wicked getaway destinations.
Image credit: Hayes Common, Raglan Roast & Lost Boys Cafe by Athena Rhodes, Agora Cafe, Sugar Bowl, GG's Cafe, Hayes Common.