Like so many other destinations on our travel bucket list, Greece is currently off the cards... unless, that is, you pay a visit to Ponsonby—where new kid on the block, Daphnes Taverna is serving up a slice of the seaside nation's famously flavoursome cuisine, and doing a damn fine job of it.
Yes, there may not be a beach, olive grove or clifftop in sight, but the smell of Greece is well and truly in the air (quite literally—see if you don't swoon when you first walk through the door).
Taking over the spot many of you will remember as The Garden Party, Daphnes is bought to us by husband-and-wife team Clare and Joost van den Berg, who certainly know their stuff when it comes to hospitality. They're responsible for starting up some of the city's most beloved eateries, including Hugo's Bistro and Zus & Zo (perhaps you've also heard of a little place called Odettes Eatery?).
Here they're bringing something completely different to the table, inspired by their own travels around Greece to create a modern bar and eatery where the focus is on shared, family-style dining and a cheeky drink or two, as is the Greek custom.
There's a distinct Greek-ness to the space, if we can call it that, but not in a contrived sense. You'll find no bolshie blue and white flourishes here, rather rustic concrete and exposed brick walls offset by funky European-style artwork, plenty of mood lighting and a super-sized table at the back of the restaurant that on the day of our visit, was decked out with candles and crockery, a la a true Greek gathering.
And don't forget the amazing open-plan kitchen, where fresh produce is literally bursting from the shelves and the staff—including head chef, Anna Weir of Amano fame—can be seen hard at work on the wood and charcoal-fuelled stations, preparing your impending Greek feast.
The menu here is unashamedly Greek, featuring many of the dishes and flavours you'd typically associate with the Land of the Sun albeit with a modern twist. This comes in the form of moreish nibbles like hummus and taramosalata (fish roe dip), right through to a stomach-stretching whole lamb shoulder for mains and gorgeous desserts like baklava and galaktoboureko (a custard-filled pastry).
Lemons are one of the mainstays of Grecian cuisine and have a starring role in Daphne's highly-addictive spanakopita (a type of savoury spinach pie). With its generous hit of citrus, dreamy combo of ricotta and feta and each of the 20—yes, 20!—layers of filo pastry (10 on the top, and 10 on the bottom) lightly brushed with olive oil to contend with, no wonder it's so light and delicious.
The pita has the same mouthwatering properites, slathered in a vibrant mix of heirloom tomatoes, almonds, and melt-in-the-mouth anchovies that'll have you immediately dreaming of those famous Greek vistas (you know, the ones with the blue and white clifftop villas, and endless oceans beyond). Savoury, salty and with a faint taste of the sea, it's divine.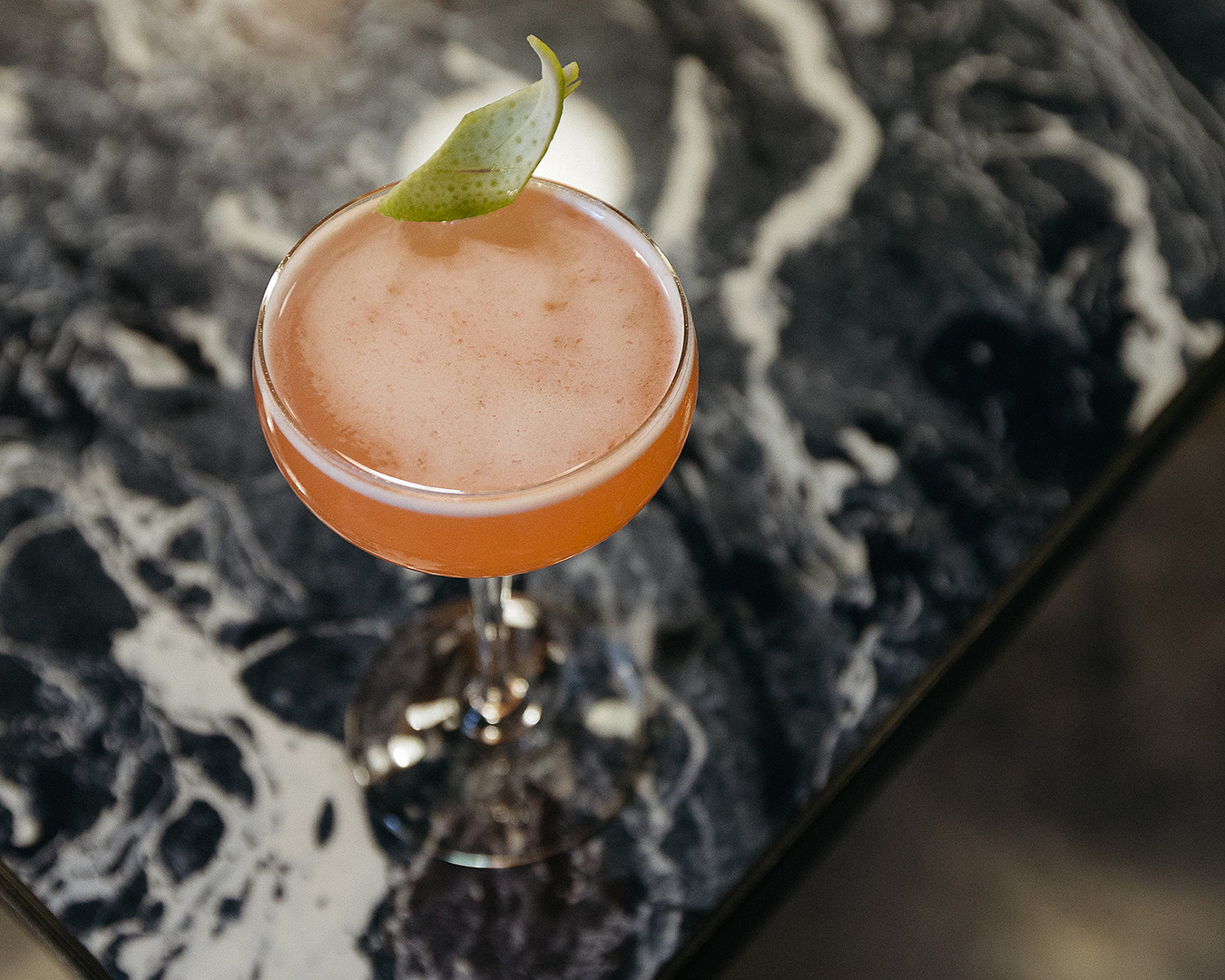 And finally, anyone who can prompt us to use the word 'incredible' when describing a salad, well they certainly deserve a mention, as does said salad. Daphne's village offering is like a little bowl of Greek sunshine with its combo of cucumbers, feta, peppers, tomatoes and red onion and is the perfect foil to some of the richer dishes.
Of course, no visit to a taverna would be complete without a drink and these guys do some absolute beauties. The cocktail fans amongst you should definitely down a glass of their pretty pink autumn daiquiri, which will bring your tastebuds to life with rum, rhubarb and a surprising hit of aniseed, or perhaps the wonderfully sweet sgroppino (a winning combo of prosecco, vodka and sorbet). Naturally, Greek wines feature in the line-up too.
So while your Greek dream is on hold, do the next best thing and take a trip to Daphnes Taverna for a taste of exotic far-flung lands.
For more images and information, including opening times, click here.
Image credit: Wono Kim