We all love a challenge, especially when it's mixed with a bit of adrenaline. Escape rooms tap deep into your intellect and curiosity to test your logic, communication, and patience. How long will it take you and your team to escape a locked room full of puzzles and mind-boggling tasks?
If you reckon yourself pretty logical, or maybe you're the team's creative, or even you're the one who'll touch every single thing in sight just to see if something will happen, tag a team together to conquer these Christchurch Escape Rooms.
Who knows, you may just come out the alpha, or maybe you'll leave questioning your intelligence.
So without further ado, here are the best escape rooms and challenges in Christchurch.
Escape Artists NZ
Christchurch Central
These evil geniuses have been locking people in since 2015, so needless to say they know how to tap into every last one of your brain cells. Escape Artists NZ offers up six of Christchurch's best escape rooms, each giving you and your team 60 minutes to find your way out and a unique story line to work through. Perhaps you fancy breaking into your grumpy Wizard Professor's chambers, or maybe you've always wondered how you'd go as an FBI detective, or even a psychologist delving deep into patients' minds. Whichever is your scene, crime or otherwise, you're sure to be up for some head-scratching fun. These rooms can be played with teams of two to six people and are suitable for kids as young as 11. They've also got you covered for your next work function to really get the team bonding with team building and Christmas function bookings available. After all, what better way to get to know yourself and your work mates than being locked in a triggered room together?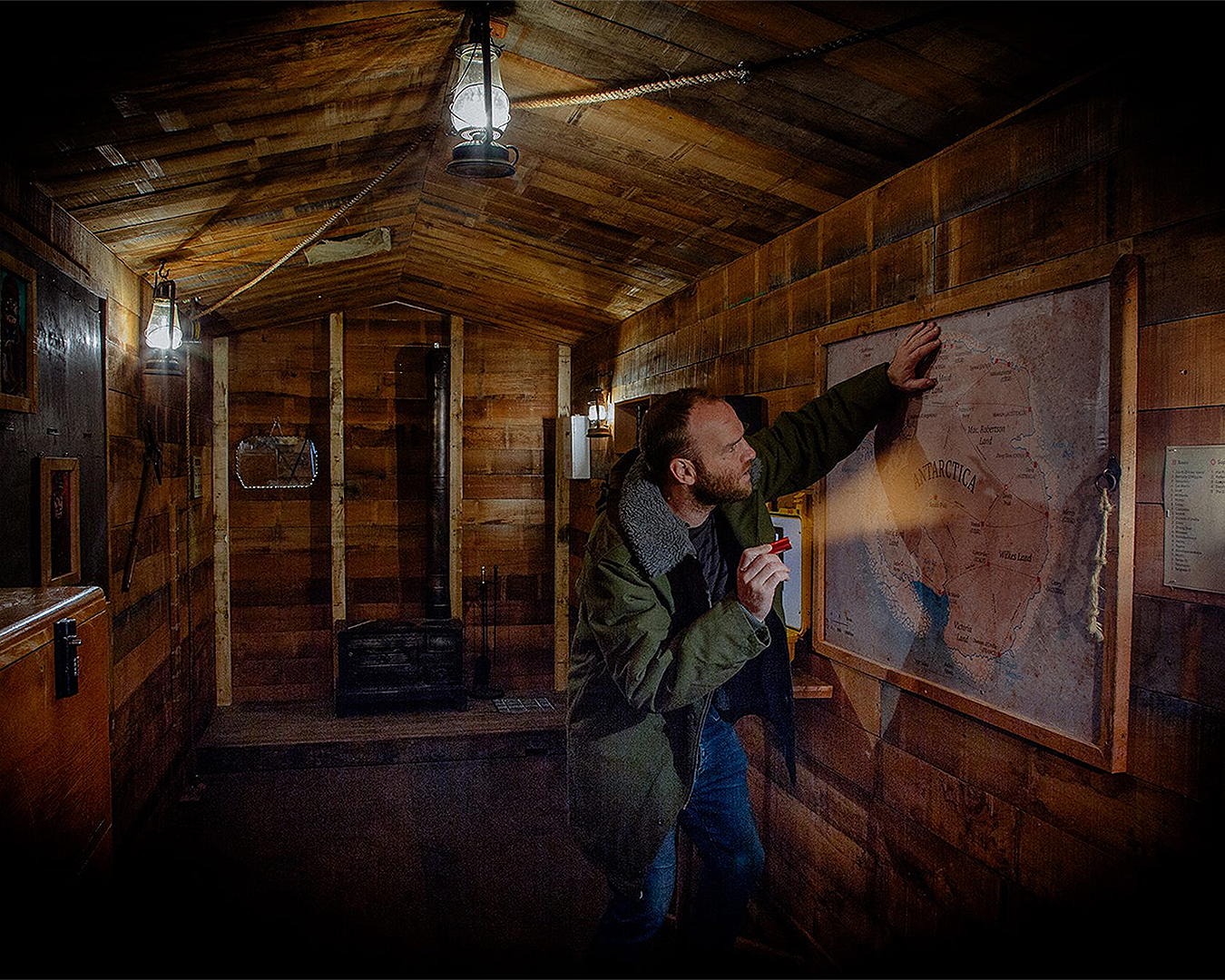 Code Breakers
Christchurch Central
The puzzle masters at Code Breakers want you to get your super sleuthing on and beat the clock in their six escape rooms. Now's your chance to orchestrate an elaborate art heist to steal Da Vinci's Mona Lisa (at least a very convincing replica), lead your team on a thrilling expedition on the hunt for a long-lost hut and the treasure it holds, or test your tactile and communication skills when the lights are turned off. They've even made use of augmented reality so you can make like James Bond and scour the city. For those who are stuck at home, stay connected virtually with Code Breakers' online puzzles where you can work within your team to find a missing Kathy, or catch a serial killer before they can get to their next victim! Even more exciting is their next escape launching soon. Escape the real world with virtual reality technology, where you'll find you and your team solving odds-defying puzzles.
Murder Mystery Dinner Theatre
Ferrymead Heritage Park
Forget dinner and a movie, be a part of the drama at this murder mystery themed dinner theatre. The folks at Ferrymead make you work for your dinner, as you travel back to the 1970's to solve the mysterious murder of Farley's International Cirus' fearless lion tamer before another fatality occurs. Dress up is strongly encouraged to really get you into the spirit - think bell bottoms, billowing sleeves, halter tops, and oversized glasses. 70's not your style? Swap the knee highs for robes and wands with their Harry Potter themed mystery, where you'll be taken on a journey through Hogwarts with all the beloved characters—all while enjoying a three-course themed meal—complete with butter beer! These events are regularly scheduled so check their social media for the next one.
The Christchurch Ripper
ANZ Centre
Fancy yourself a bit of a detective? Catch yourself a killer at GeoGames' interactive game of who done it, where you and your team roam the city on the hunt for The Christchurch Ripper before they strike again. While this may not be an escape room as such, we thought it deserved an honourable mention for its brain fuzzling fun. The cost to play is $71 for a team of six, but anyone under 16 can join in for free! Tickets for this adrenaline inducing hunt sell out super fast, but don't worry if you miss out, because GeoGames is sure to be back on the streets of Christchurch with other exciting expeditions soon enough. Maybe they'll bring back their Witchcraft and Wizardry magic, or set another villain on the loose, but whatever it is you won't want to miss it.
All that puzzling got your belly rumbling? Make a pitstop at one of Christchurch's best restaurants.
Image credit: Kdwk Leung, Codebreakers