Ain't no party like a street party—get ready for Parnell's very own street festival filled with groovy tunes, good vibes, and great food which is still set to go ahead now Auckland's back at Alert Level 1. As part of the Summernova line up, the Faraday street festival will be pumping on 26 February and oh boy, keep scrolling to find out what's in store.
First things first, where's the feed? Word on the street is Amaranto, Double Dutch Fries, Lalele Organic Gelato, Captain Crepes, Carmel Israeli Food, and Akemi Gyoza are parking up their food trucks to take you on a trip to chow-town. Homemade pasta, hand-cut fries, organic gelato—need we say more? To top it off, local hero The Paddington, will be setting up a pop-up bar to help quench your thirst.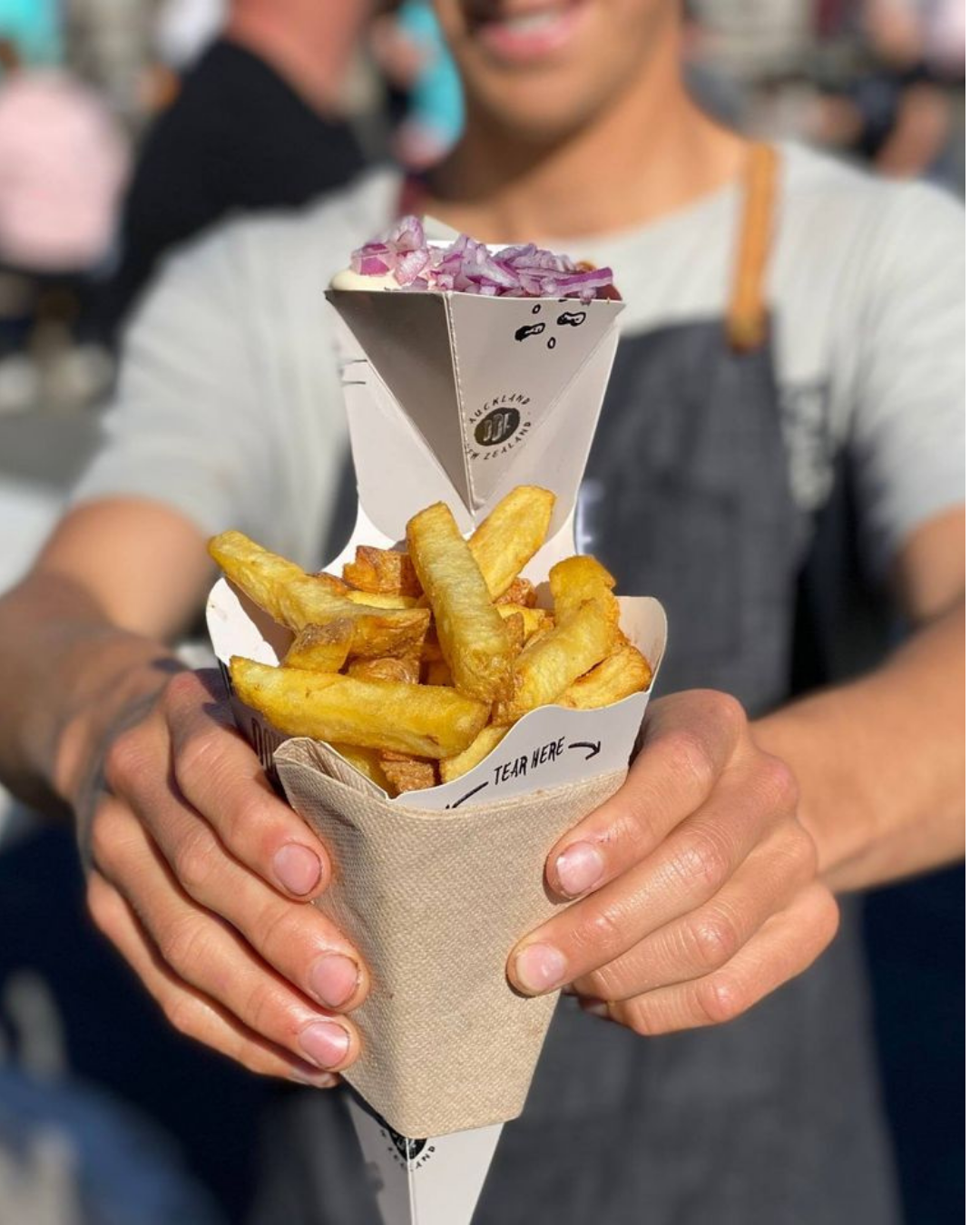 Not a fan of street food? Faraday favourites Barulho, Red Rabbit, and Simon + Lee will have their doors open for dinner and drinks. Make sure to get your bookings in as it's going to be a busy one.
To add some beat on the street 'Little Sunday' will be dropping some mean tunes to help you get your boogie on. Look out for their originals and covers. It can't get any better than this.
If you are coming into the city to get in on the Prada cup action, pop down to Faraday street—it's only an uber or a bus ride from the hub. Free admission, late-night retail therapy, food and music—it's going to be big in the hood.
THE DETAILS
What: Faraday Street Festival
Where: Faraday St, Parnell, Auckland 1052
When: Friday 26 February, 5pm–9pm
Love being up and about? Check out our list of events happening in Auckland this February.
Image credit: Parnell Business Association and Double Dutch Fries