New Zealand-born artist Ant Utama did what many people only ever dream of doing—quitting his day job and moving overseas (to Germany, to be precise) to pursue a career in music. Despite his new home being almost halfway across the world, Ant has remained close to his Kiwi roots—recently partnering with the team at Lifeline Aotearoa for his single "I Got Your Back", a song he hopes will encourage men to speak up about their struggles and from which 100% of the proceeds will go to this very important charity.
We spoke to Ant from his home in Cologne about life in Germany, what it means to make music that's 'brave', and the things he misses most about New Zealand.
Kudos on your single "I Got Your Back". Why was it so important for you to write a song about mens' mental health?
Thank you so much! It has been so rewarding working with Lifeline Aotearoa, such a noble organisation, I'm very blessed! I wrote this song after moving to Germany and being confronted with a very different culture. Immediately I noticed how open people were with how they felt, a stark contrast from home. Generally from my experience, in New Zealand we're good at putting on a brave face and pretending everything is okay when it's not and I think this has a tremendous impact on our mental health as a country, particularly with men. Personally, I grew up not wanting to show any weakness around my mates which affected my mental health. I'm not an expert on the subject but I believe this is the cause of our unfortunately high suicide rate. This learning is what I wanted to share with my fellow Kiwis back home.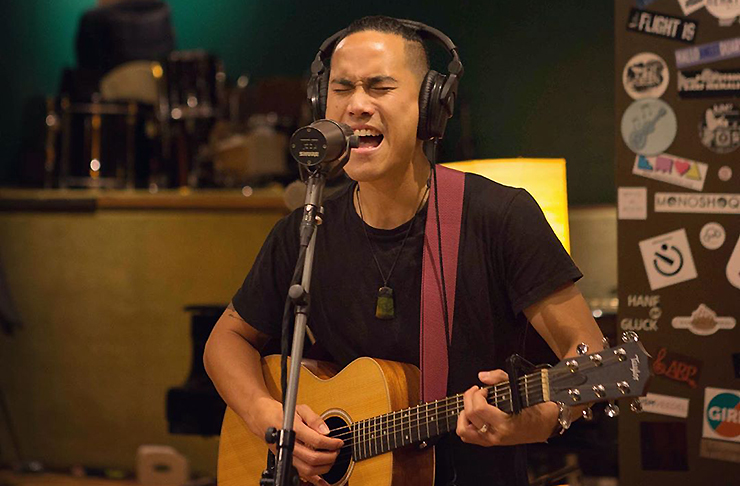 What do you hope people will take away from listening to the song?
Well in the song we see a guy going through a breakup and his mate being there to support him, just hanging out and being emotionally available. This is a situation I'd like to make more common back home. To break this 'macho' attitude and make it socially acceptable to be vulnerable, even cry in front of your mates, and to know they've got your back no matter what. Communication is key. I want the song to help people going through rough patches to be more open with their loved ones, or if they feel they have no-one to turn to, with services like Lifeline. I also want it to be a reminder to the rest of us to look more closely at those around us. We're very good at wearing masks so pay attention and make yourself available.
What's your earliest musical memory, and what led you to a career in music?
I was quite a musical kid. My parents got me into piano lessons at age four, and at age eight I started the violin. I eventually would quit these two instruments but would find my passion for singing in high school (Howick College) getting involved in musicals and no doubt having done music as a child this gave me a good ear. It was always a hobby or side hustle for me, as I studied and developed a marketing career. It was this move to Germany that made me really assess what I was doing and I decided to commit to taking the plunge, get out of my comfort zone and become a full-time musician. Taking this journey has given me a lot of creative inspiration and I'm so happy doing what I'm doing!
How would you best describe your sound, and who are your musical inspirations?
My sound leans towards indie pop. Artists who have influenced me over the last decade would be the big guys; Ed Sheeran, Bruno Mars, Shawn Mendes and Sam Smith. With my music, the biggest thing is telling stories that motivate and inspire others to think, reflect and take action. I often describe myself as the musical version of an inspirational quote.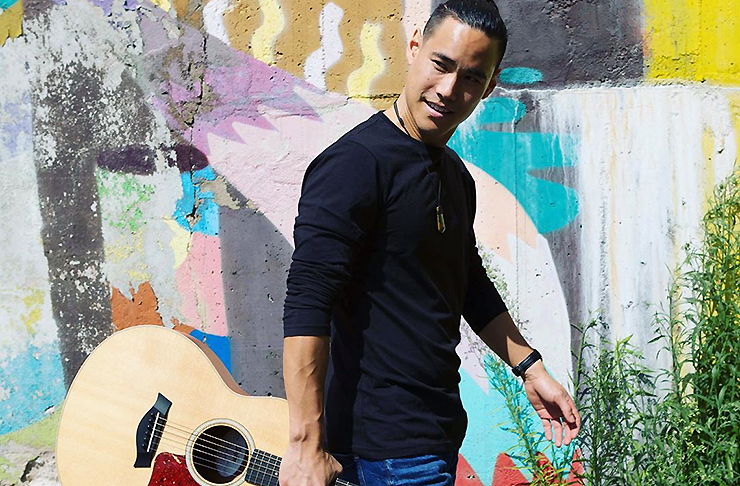 You moved to Germany to pursue your music career, can you tell us a bit more about that?
I studied marketing at university and for eight years worked the 9-5 office life. Music was always a hobby on the side. It was the combination of deciding to move to the other side of the world with my girlfriend and approaching the age of 30 that made me really assess what I was doing. That milestone makes you think and I realised it's now or never—if I didn't at least try and try properly, I would regret it for the rest of my life. So since then I've been a hustling full-time musician surviving by playing street music and gigs and reinvesting everything back into my music. I've learnt so much along the way and a lot of the journey has inspired my music and lyrics.
Which artists are you most inspired by right now?
Currently I'm really enjoying artists like Lewis Capaldi and Dean Lewis who have unique and amazing voices and emotive lyrics. I'm getting a lot of inspiration from those guys at the moment. Graham Candy is another Kiwi artist (that not many Kiwis know) based in Berlin who I have known personally since I was a teenager and seeing what he has achieved with his music here in Germany has been incredibly inspiring.
What advice would you give to other musicians following in your footsteps?
You will fail, but don't be afraid of it. Embrace it and fail better next time. Repeat.
Learn to hustle, work hard and hold yourself accountable, however don't burn yourself out. It's a marathon, not a sprint.
Don't overestimate what you can achieve in a year. Sure, we hear stories of people blowing up and going viral but for most it's about accumulating those small incremental wins and keeping that momentum going at a sustainable pace.
I'm lucky to come from a marketing background which is a perspective alot of musicians don't have, but it's an area that can't be neglected if you want people to hear you. So invest in learning how to grow your audience.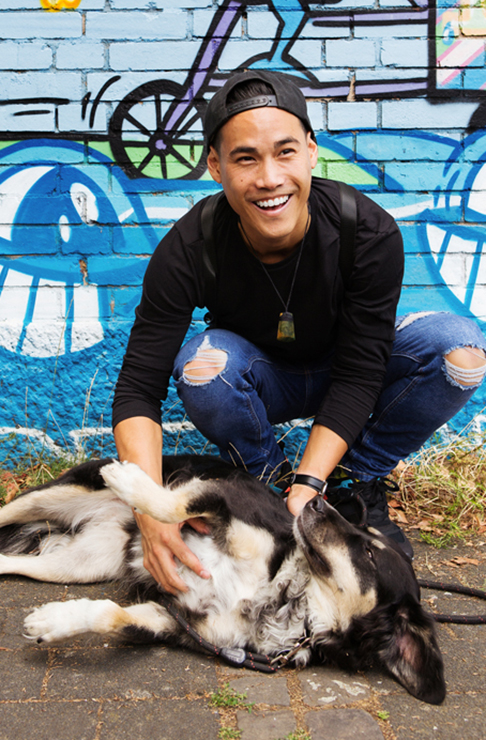 What's next?
Well I actually have a third single coming out called "Do or Die", which tells the story of what we've been talking about—myself, leaving my job and country to pursue my passion and find my calling.
Looking forward into 2020, it'll be more of the same. Writing more music, getting in studio, releasing regular singles and playing in front of anyone who will listen to me from busking, or at open mics and gigs. I also want to collaborate and co-write with other artists and producers to expand my knowledge in this area.
Fast Five
Career if you weren't a musician?
I was a brand manager and probably would still be one.
Thing you miss most about New Zealand?
Fish and chips, family, and the beach!
Favourite song of all time?
Tough one... but I'd say "Bohemian Rhapsody".
Three people you'd invite to a dinner party, dead or alive?
Joe Rogan to open up my mind, Tony Robbins to inspire me, and Dave Chappelle to crack me up!
One instrument you'd like to master the art of?
A loop pedal (if it counts!).
Check out all of Ant's music, including "I Got Your Back", here.
If you or somebody you know is struggling with their mental health, reach out to Lifeline who have many resources to help.
Image credit: Alessandro De Matteis, Ant Utama