If your Instagram feed leaves you feeling inspired to level up your space daily, we feel you. And with cooler days fast approaching and weekends cooped up at home on the agenda, there's every reason to transform your house into a home.
Wondering where to start? Never fear, because we've teamed up with the crew at Mitre 10 to bring you seven easy hacks to transform your space that is low on effort and big on impact—better yet, they're all renter-friendly.
Do It For The Shelfie
Out with the selfie and in with the shelfie; an upcoming interior trend set to take social feeds by storm—and we're all about it. Take things a step further and make a hanging shelf. All you'll need is a plank of wood at your desired length, a staple gun, leather straps (we suggest upcycling an old belt), a leather hole punch, and scissors.
First, cut two equal strips of leather—these can vary in length depending on how you'd like the shelf to hang. Next, make two holes on either side of the straps using a leather hole punch. Secure the leather straps under your plank using your staple gun, hang your finished shelf onto the wall, and decorate. Complete with your skincare collection or even groovy glassware. It's as easy as that.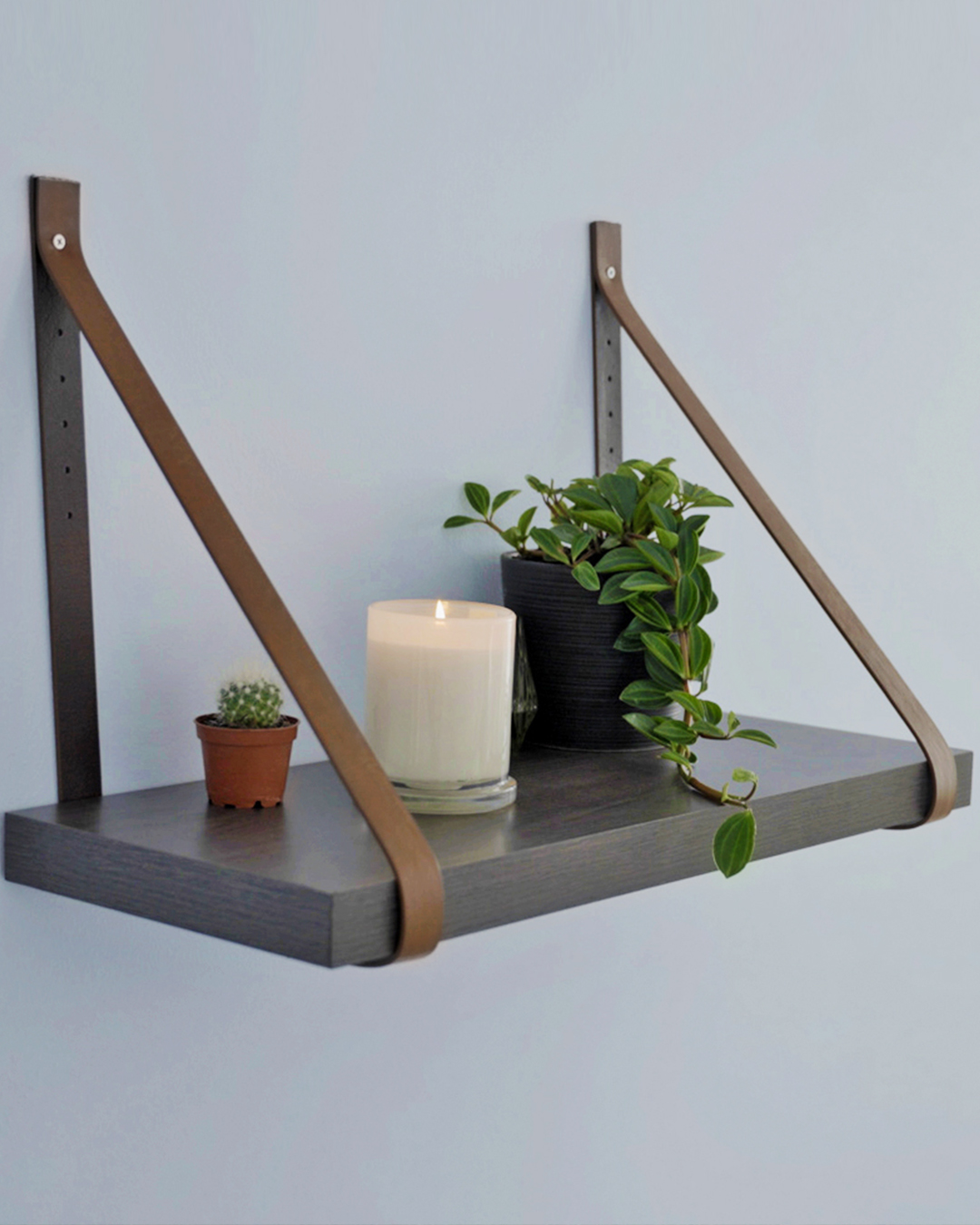 Plant Pot Coffee Table
A perfect DIY project for beginners that won't take an entire weekend, upgrade your morning cuppa's perch with a homemade plant pot coffee table. Bursting with personality, you'll need an extra-large plant pot for this one. For the tabletop, up-cycle an old piece of marble or a rounded piece of wood. Flip the plant pot and smother in adhesive before placing your tabletop—make sure it's centred. Allow the glue to dry, and voila! Dress with a book stack, art piece, and fresh florals to complete the look.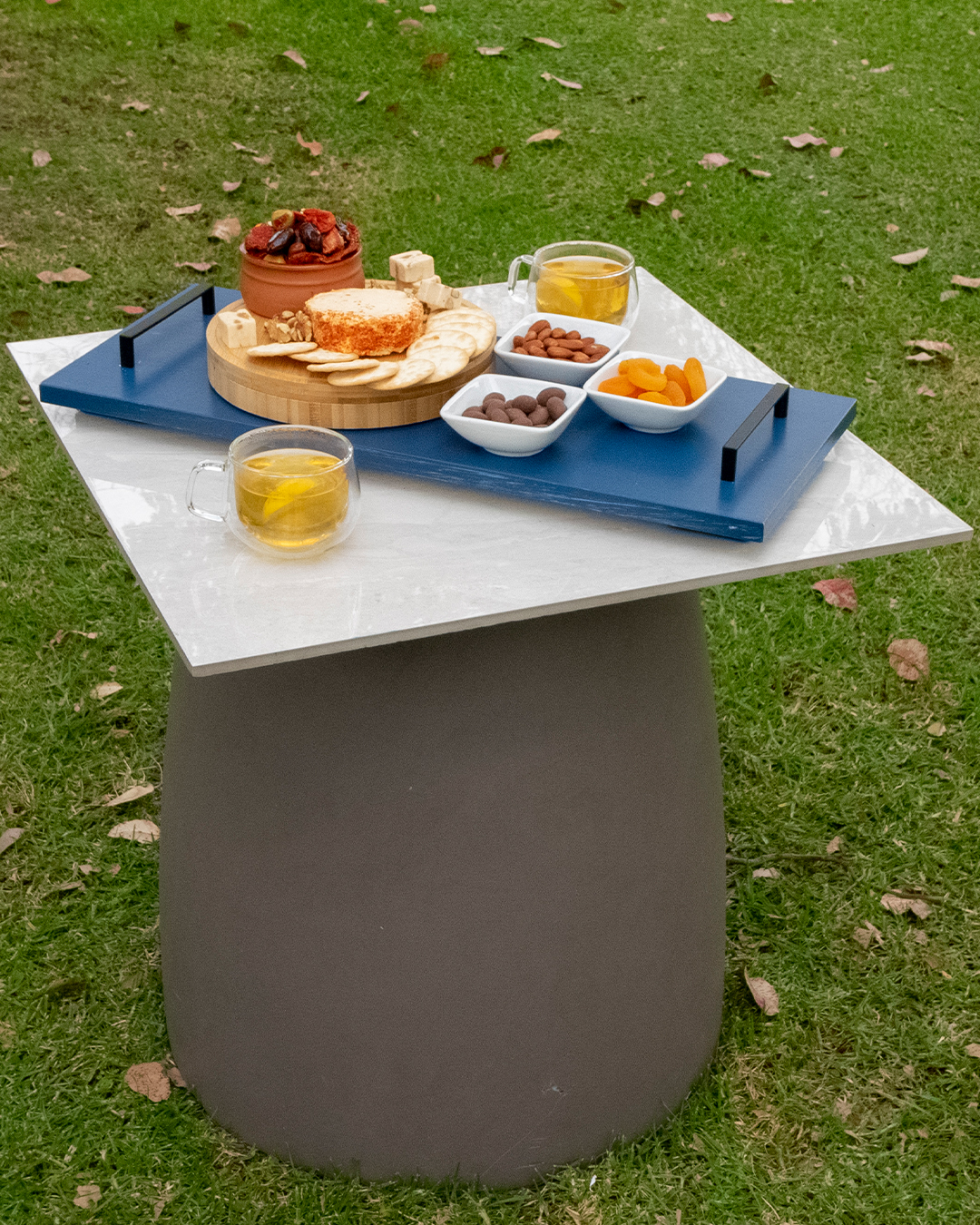 Go Top Tier Shelf
Following recent events, if you've found yourself increasingly working from home, this one's for you. Nail your work and life balance and literally separate the two in your home office with this slick tiered shelf from Mitre 10. Easy to assemble, the three-tier ladder shelf comes with everything you need in the box, no extra tools required. Built-in only minutes, add a personal touch filling yours with your favourite books, greenery, and anything that inspires you through the 9-5 hustle.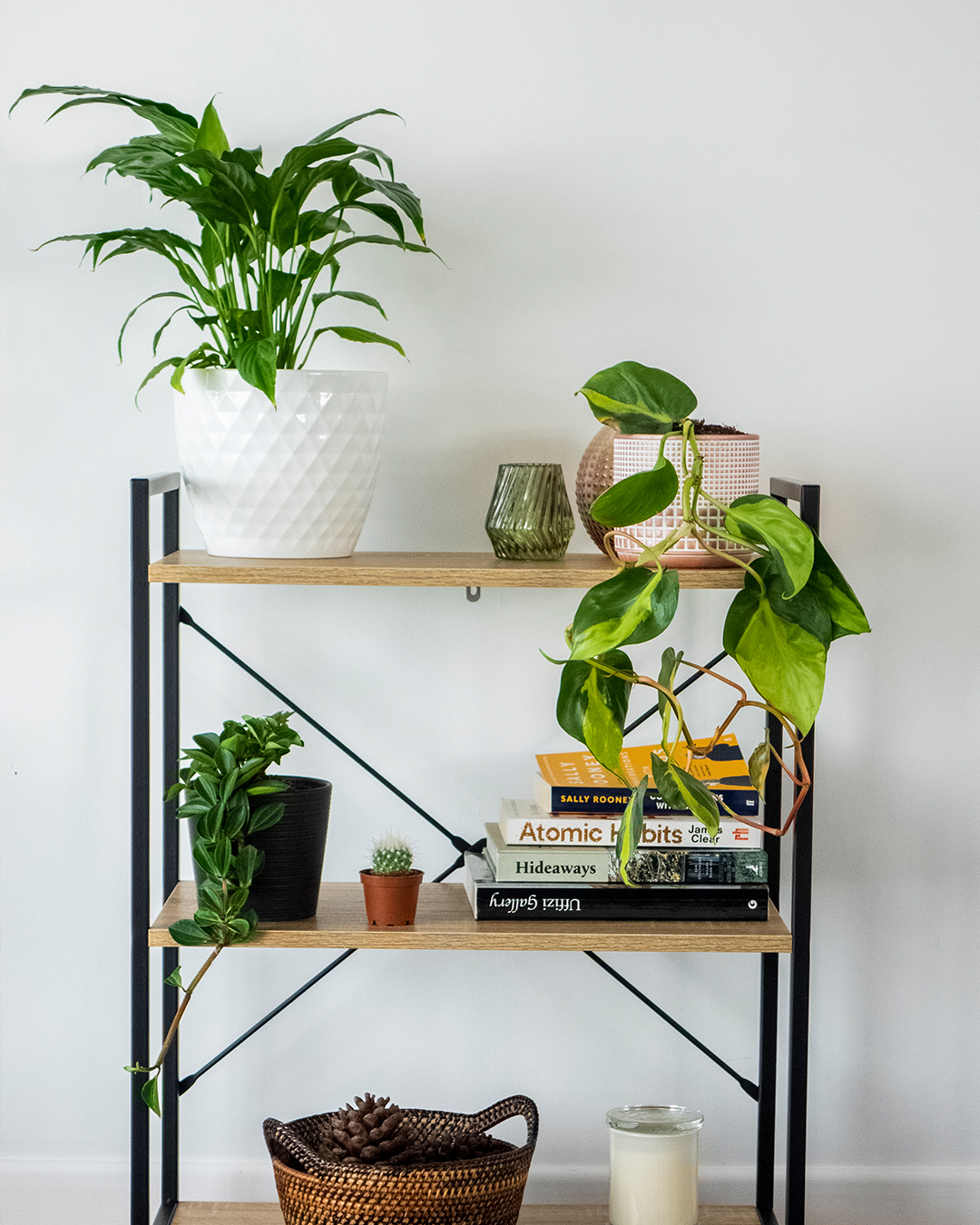 Hang Out With Plants
With the right attitude, there's always room for another houseplant (at least, that's what this writer reckons). If you've found yourself inundated amongst monstera and cacti, go high with a hanging planter. Easily to set up, score yourself a bracket, find your studded wall, and hook your new greenery high to soak in their new views. Pro tip: get yourself a long-stem watering can to keep it thriving.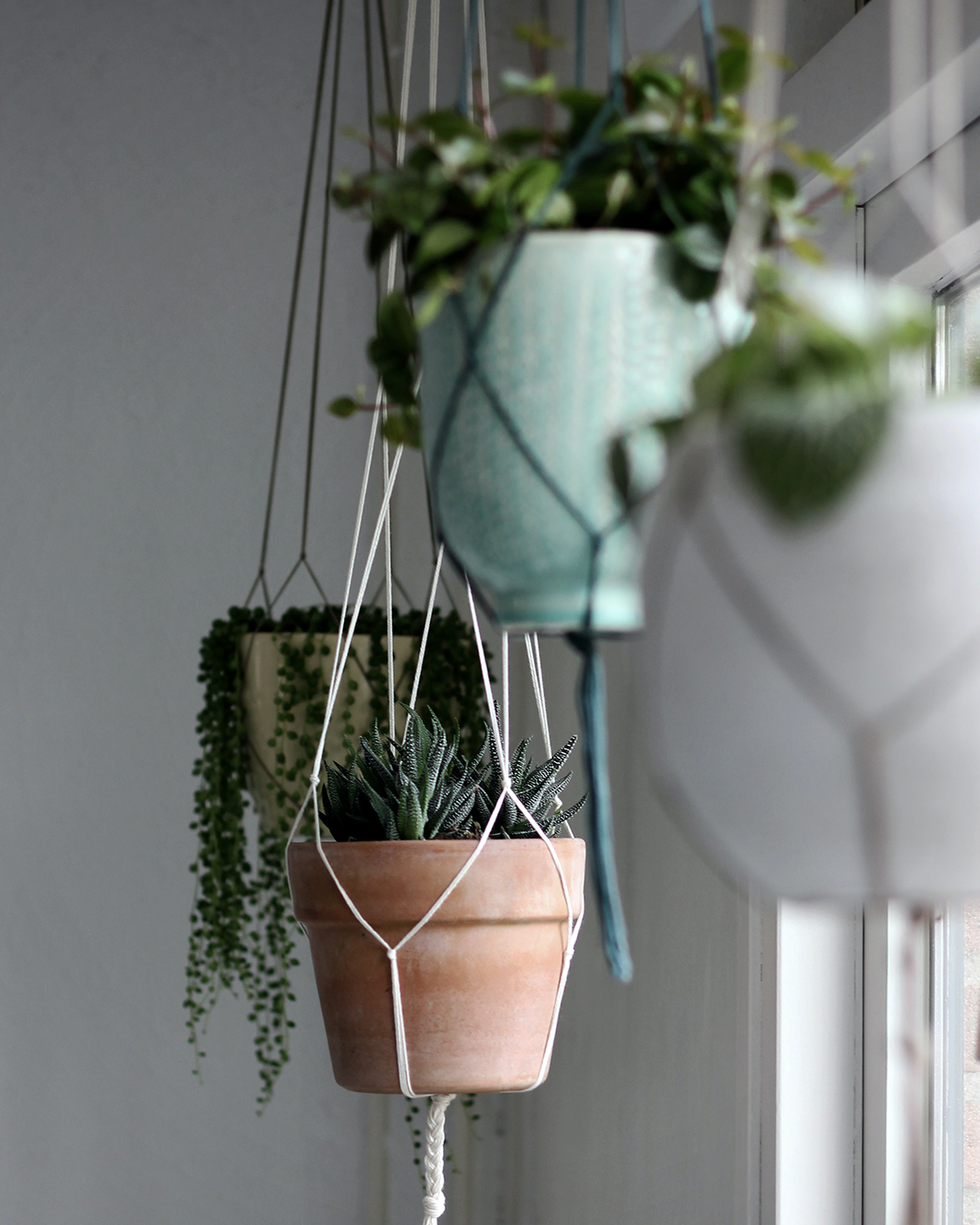 Throw Some Shade
The perfect finishing touch for any decor look, think of well-dressed lighting as the cherry on the cake, the sprinkles on a sundae, the key to pulling your interior together. Never underestimate the power of good lighting, with the ability to turn eye bags into a winning smize and set a scene with subtle ambiance, you want to get this right. For this, we recommend a soft light shade to diffuse, soften and flatter. Whether you want to lean into Japandi styling with a lantern shade or pop in a pattern, you'll find you didn't know you needed one till you have it.
Make A Mirror Wall
Enhance your space and make a statement with a dynamic mirror feature wall. A retro trend amid a contemporary revival, mirrors boast the ability to illuminate and expand any room. Follow a grid pattern for perfect symmetry, or unleash your creative flair and build yours with thrifty finds. Either way, get your #ootd ready, you're going to want to snap up a storm.
Raise A Veggie Garden
Find your inner green thumb this season and build yourself a raised veggie garden and enjoy your bounty this coming spring. Far easier than you'd think, set yourself up for success and scope out the perfect spot in your yard. Think shelter, shade, and sun. To bring it all together, you'll need fencing timber, nails, screws, mulch, compost, and peat. While we'd like to consider ourselves handy with the odd tool, we think it's best we leave it to the true experts for the step-by-step process to put this one together.
All that's left to do now is decide what you'll grow. Don't know where to start? Our mates at Mitre 10 have done the hard work for us with gardening tips for May and June to keep yours lush.
While you're at it, keep this easy planting guide handy, which details which veg thrive in cooler months, including beans, bok choy, and broccoli. Not only will you have more good on your plate in weeks, but you'll also slash dollars off your grocery bill. Winning!
Ready to unleash your inner interior designer? Same here. Go all out at Mitre 10, where you'll find everything you need to transform your space into a sanctuary this Winter.
Editor's note: This article is sponsored by Mitre 10 and proudly endorsed by The Urban List. To find out more about who we work with and why read our editorial policy here.