Got the itch for a getaway? Auckland is a thrilling region that offers the opportunity for endless adventures. From serene nature and adrenaline-pumping experiences to luxurious retreats and world-class dining, there's a memorable experience for all Waikato locals. To help you put together an epic weekend itinerary, we've enlisted the help of Auckland Unlimited. Here's everything Waikato locals will love about Auckland.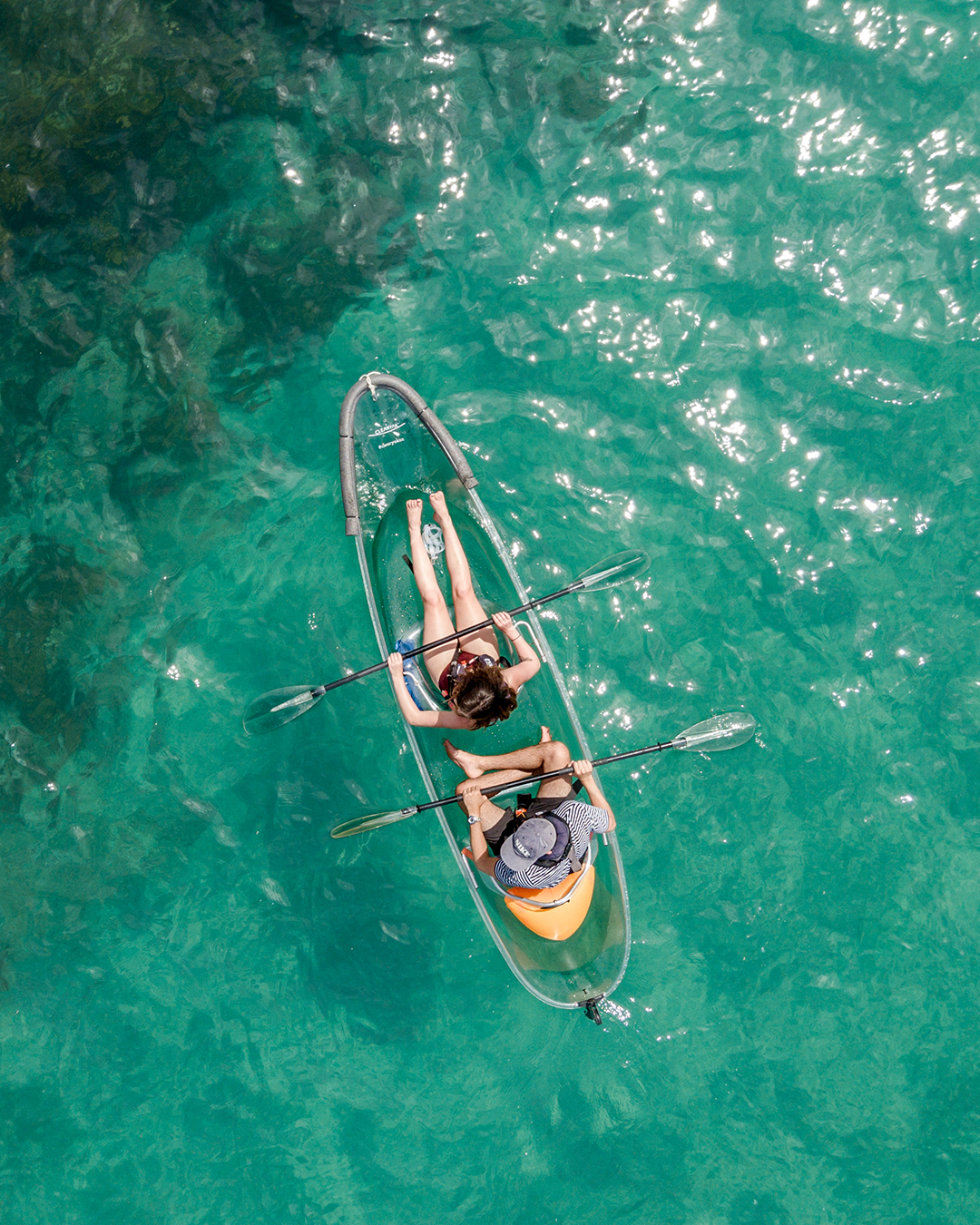 Take In The Serenity
If you love getting on the water at Lake Karāpiro, you'll love kayaking around Goat Island Marine Reserve in a Clearyak.
"What's a Clearyak?" we hear you ask. A Clearyak is, quite simply, a clear kayak. The unique vessel lets you paddle through the clear waters of Goat Island Marine Reserve as you observe the marine life below. Look out for curious snapper, red moki, blue maomao, and—if you're lucky—eagle rays and stingrays.
If you love Pirongia Mountain's native bush walks, you'll love wandering the tracks at Tāwharanui Regional Park.
Located a hop, step and a jump from Goat Island, Tāwharanui Regional Park is home to some of Auckland's most stunning white-sand beaches, rolling pastures, and native coastal forest. The pest-free habitat provides a home for native wildlife with feathered friends including takahē, kererū, kākā, and even the elusive North Island brown kiwi. After you've explored the park's walking tracks, cool off with a refreshing ocean swim.
If you love the friendly Alpacas at Taitua Arboretum, you'll love meeting Hauraki Gulf's sea creatures On an Auckland Whale & Dolphin Safari.
Pack your camera and board the catamaran for an Auckland Whale & Dolphin Safari eco cruise. The 4.5-hour adventure explores the beautiful Hauraki Gulf Marine Park in search of encounters with its diverse marine wildlife. Find a spot on the large open deck and keep your eyes peeled for Bryde's whales, orca and dolphins. The tour has a sighting guarantee, so if you're one of the few unlucky passengers (less than 5%) who doesn't get a chance to spot a dolphin or whale, you'll get a complimentary voucher to visit again.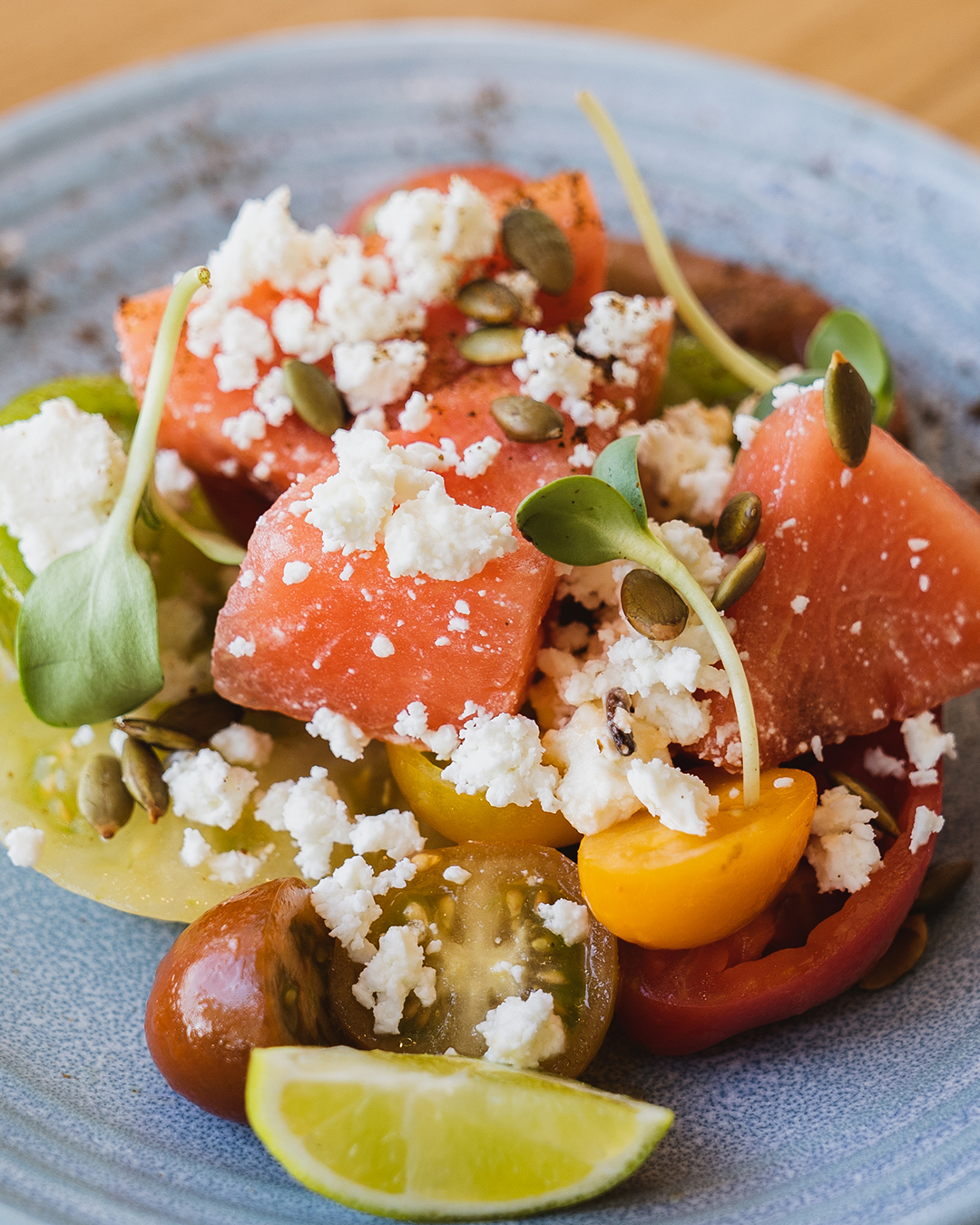 Unfold Your Napkin
If you love the iconic döner kebab from Hamilton East's Babaganush, you'll love the flavours of the Mediterranean at Esther.
Esther serves a taste of the Mediterranean from the newly opened QT Hotel on Auckland's Viaduct Harbour. Inspired by travels chasing food of the sun, head chef Sean Connolly uses local ingredients to recreate wanderlust dishes. Enjoy the likes of grilled golden peaches served with stracciatella, baked saganaki with kefalograviera cheese, and bouillabaisse perfected with Cloudy Bay clams.
If you love the picturesque Zealong Tea Estate, you'll love dining in the stunning olive grove at Bracu.
As you travel SH1 north for Auckland, make a slight detour at the top of the Bombay Hills and enjoy a leisurely lunch at Bracu. Nestled in a beautiful olive grove, the restaurant is the perfect spot to kick-start your Auckland getaway. Relax on the verandah of the kauri villa and enjoy Bracu's signature contemporary fine dining. Our advice? Opt for the five-course incredible degustation.
If you love lunching at Gothenburg, you'll love the ever-changing seasonal dishes at Homeland.
Homeland is the latest venture from renowned chef Peter Gordon and his partner Alastair Carruthers. More than just a restaurant, Homeland also has a cooking school and community hub. The seasonal menu changes on the regular, sometimes weekly, with sustainability being the guiding principle. A special mention must be made for Peter's world-famous Turkish eggs served with whipped garlic yoghurt and chilli butter.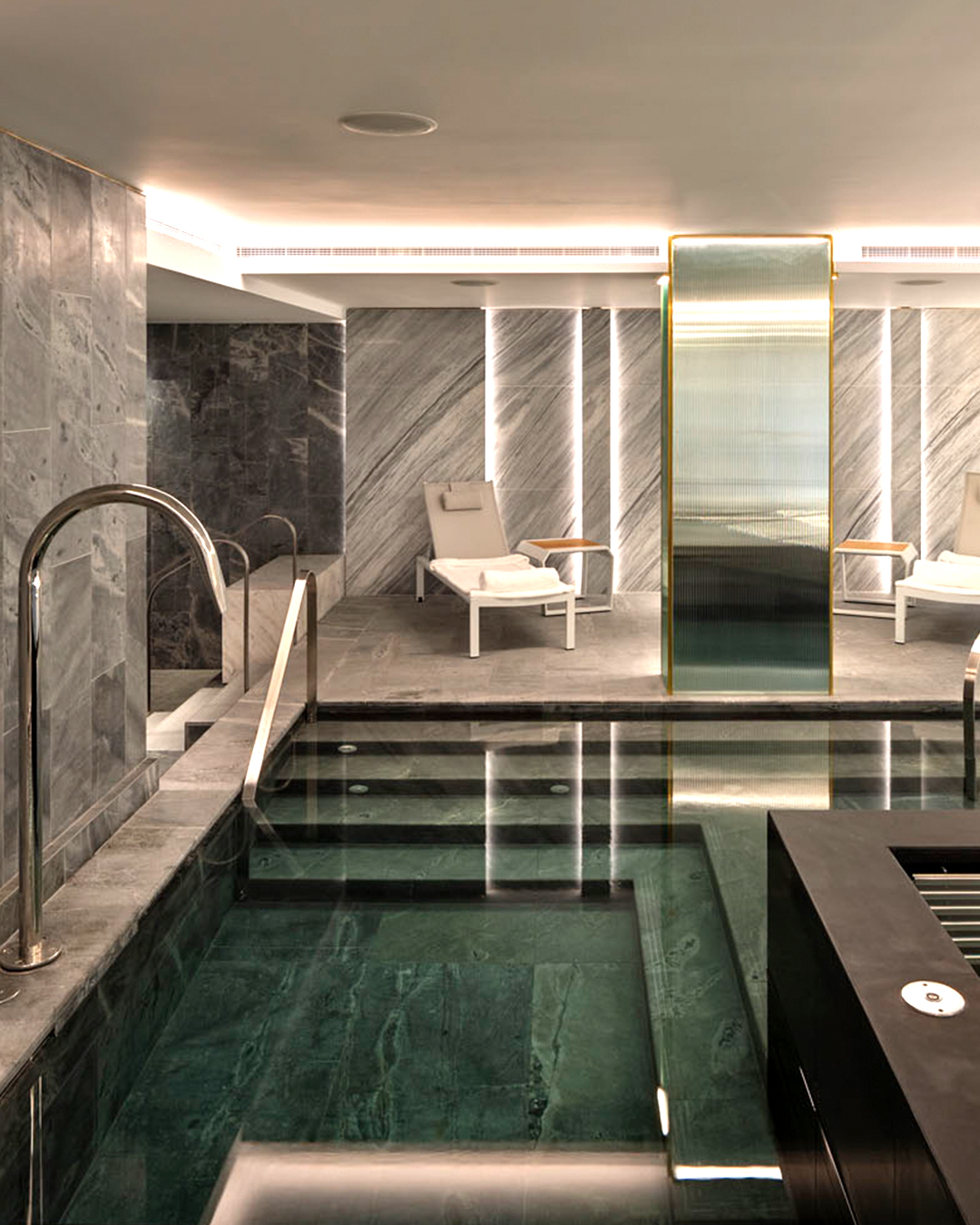 Slow Down And Relax
If you love unwinding at Te Aroha Mineral Spas, you'll love the relaxing treatments at The Spa At Park Hyatt Auckland.
The Spa is conveniently located in Park Hyatt's waterfront hotel—giving you every excuse for a weekend of relaxation. The extensive treatment menu will put you in a state of pure zen with massages, facials, body scrubs, and nail care. Our pick is the New Zealand glacial clay experience that sees you being cocooned in nutrient-rich sea kelp and native glacial clay.
If you love dressing up to dine at Chim Choo Ree, you'll love the luxury of Waiheke Island's Delamore Lodge.
For those who love the finer things in life, Delamore Lodge has you covered. The luxury lodge is set on a cliffside overlooking Owhanake Bay on Waiheke Island. And, as if the breathtaking sea views aren't enough, the lodge also offers pampering spa treatments and Mediterranean-inspired dining. Treat your significant other to a getaway to remember with a luxury escape package—bubbles included.
If you love passing the day by at Hamilton Gardens, you'll love exploring the expansive Auckland Botanical Gardens.
There's plenty to explore at Auckland Botanical Gardens with a staggering 64 hectares of land—ten of which is beautiful native forest. The gardens are themed by plant collections including a magnolia garden, palm garden, and a garden dedicated to preserving threatened native plants. You'll leave with a new-found appreciation for our native flora and fauna—and some home garden inspo!
Get Active And Adventure
Experience Rangitoto Island by sunset with Auckland Sea Kayaks. The sunset tour sees you boarding a sea kayak and paddling over to one of Auckland's largest volcanoes. Once on the island, you have the opportunity to trek to the summit before refueling with a Kiwi-style barbecue. You'll then kayak back to the mainland with the city lights sparkling in the distance.
If you love blackwater rafting at Waitomo, you'll love abseiling down waterfalls with AWOL Canyoning Adventures.
Get your adrenaline pumping as you explore Auckland's Waitākere Ranges with AWOL Canyoning Adventures. Offering half-day and full-day tours, you'll descend into Piha canyon with a series of abseils (one of which being 50m high!) before entering a narrow volcanic gorge with a cave, hidden pools, and daring jumps. Brave their night tour and explore the canyon illuminated only by your headlamp and glowworm-studded rock walls.
If you love conquering the Hakarimata summit, you'll love taking in the breathtaking views from Te Henga Walkway.
Experience the spectacular views of Auckland's West Coast along Te Henga Walkway. The clifftop walk stretches 10km from Bethells Beach to the south of Muriwai Beach and can be walked in either (or both) directions. We suggest starting at the Bethells end and walking just over 2km to O'Neill Bay and return. The secluded black sand beach is Auckland at its finest.
If your love for the Waikato runs deep, then you'll definitely fall for Auckland. With epic eats, heart-racing adventures, natural splendour, and the welcomed opportunity to relax and unwind—there's no better reason to book a getaway and lose yourself in the magic Auckland.
Editor's note: This article is sponsored by Auckland Unlimited and proudly endorsed by The Urban List. To find out more about who we work with and why read our editorial policy here.
Image Credit: Auckland Unlimited