Oh, Sydney, you gorgeous gal, you. From the glittering sublimity of the Sydney Harbour to the new or iconic dining spots that blow our taste buds away, we're constantly flummoxed by the sheer beauty of this city—but whether you're a first-timer or a frequent visitor, it can be hard to squeeze in all the amazing spots and activities that make Sydney so epic. Well, it's time to stop putting that trip off, because we've come up with an itinerary that'll make even the most experienced traveler quake in their boots: we're talking primo dining spots, amazing hotel stays and activities that'll have you booking your next Sydney stint before you even leave for your departing flight.
So get the drumroll ready please, here's how to spend the ultimate weekend in Sydney.
Friday
Our ultimate weekend in Sydney starts with checking into our deluxe accommodation right in the city centre at Little National Hotel on Clarence St. This brand-spanking new hotel is equipped with all the bells and whistles you need for an absolute killer stay and one of the best sleeps you'll ever have (seriously, we know most hotel room beds are more comfortable than our beds at home, but the beds at Little National are just next level.)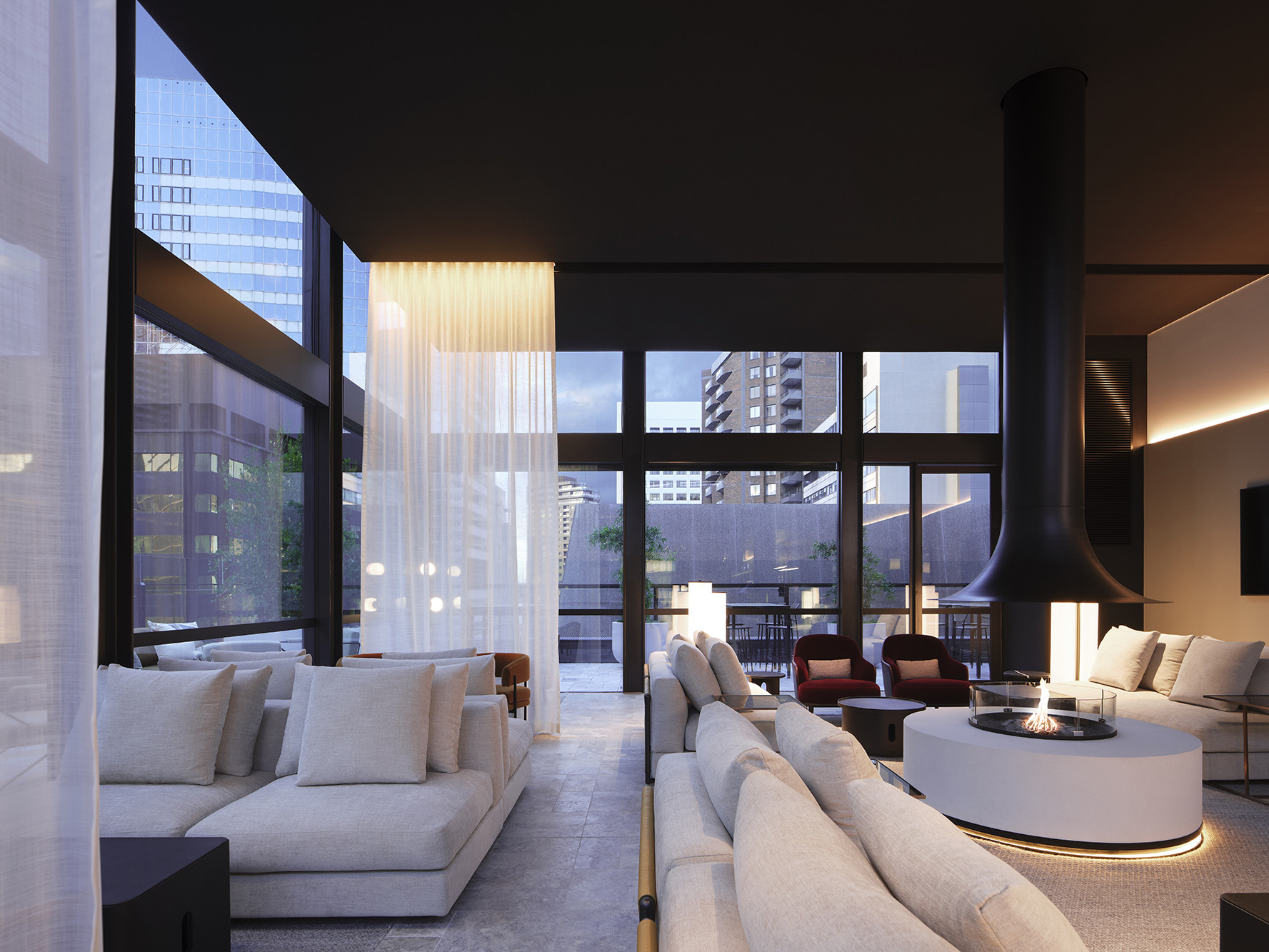 If you've booked an early afternoon flight and have some time to kill before the sun sets, we suggest you hit up the Royal Botanic Gardens for a little sunset stroll, but if you're checking-in during the evening, you'll want to freshen up and walk across the block to Vini Divini—this small Mediterranean wine bar is the European summer you've been missing and can now vicariously live through one wine glass at a time. The bar is inspired by the inimitable essence of la dolce vita and has one of the most geographically diverse wine lists we've ever seen. It's also an extremely cosy spot where you can sit back, relax and enjoy some pretty choice nibbles as well—from beef carpaccio to beetroot marinated artichokes, everything pairs deliciously with Vini's epic drops.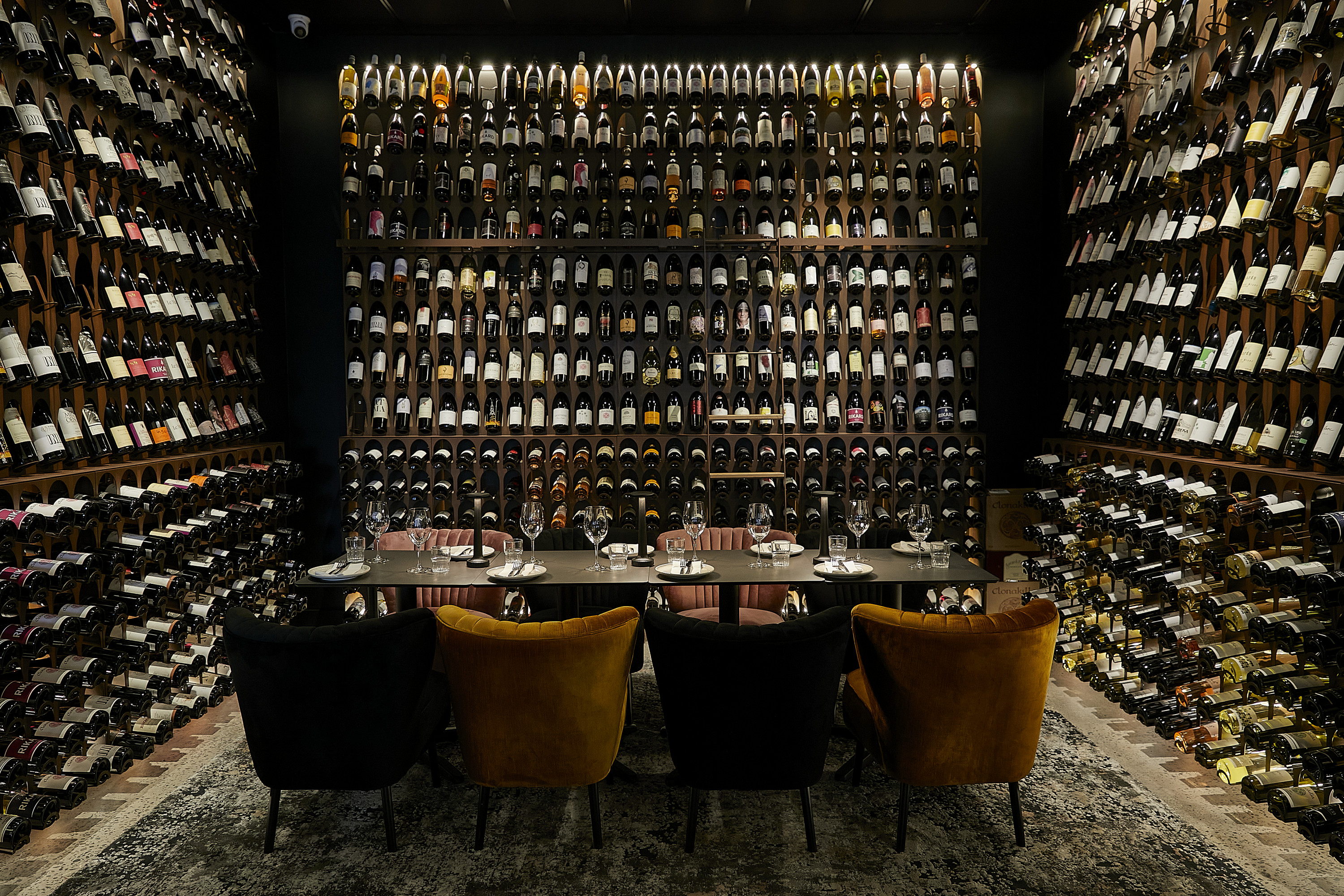 For dinner we suggest you trek the eight-minute walk to Fabbrica on King St for some truly mind-blowing eats—part deli, part pasta shop, and part commercial kitchen, Fabbrica is the perfect spot to live and breathe the ritual of pasta making. Whether you're after something simple like linguine doused in butter and garlic and served with perfectly salty anchovies, or a luscious mix of spaghetti, bottarga and egg yolk, we promise you'll want to try everything on the ever-changing specials menu.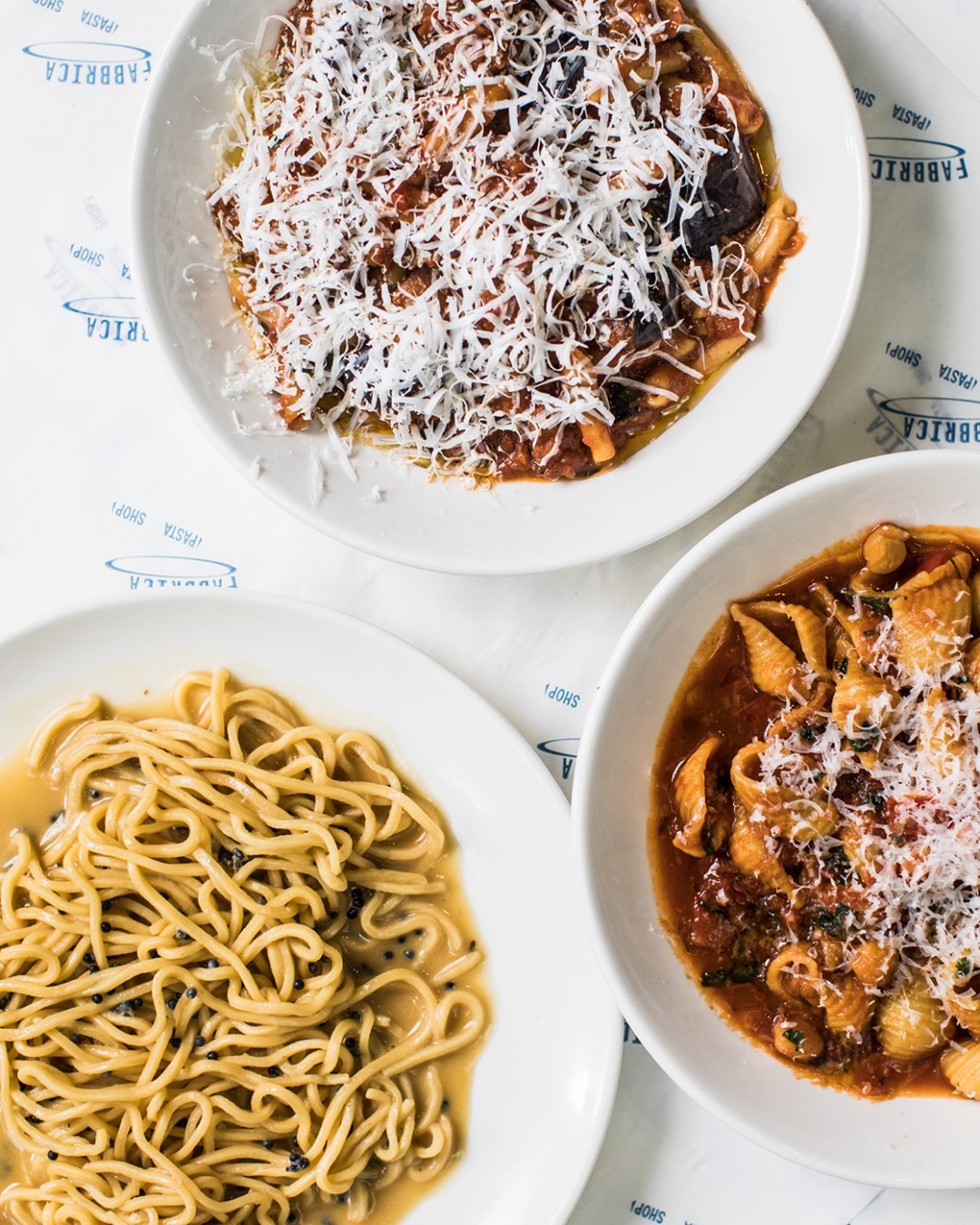 If you're not keeling over from a full stomach after all that eating and drinking, we've got just the ticket for you: a nightcap at Sammy Junior— a lavish pistachio-hued espresso and cocktail bar in the heart of the CBD. Hot tip: just tell your server about your cocktail preferences and they'll whip up something truly unforgettable.
Saturday
Hopefully you haven't had too many drinks the night before, because it's time to eat your weight in brunch at Wild Sage in Barangaroo. Just a short walk from Little National, this cafe and bar slings some pretty delicious grub from early morning well into the evening. Tuck into the chilli scramble with fermented chilli and roasted broccolini, or perhaps a sumptuous breakfast bruschetta that's as stunning as it is delicious—whatever you pick, you won't be disappointed.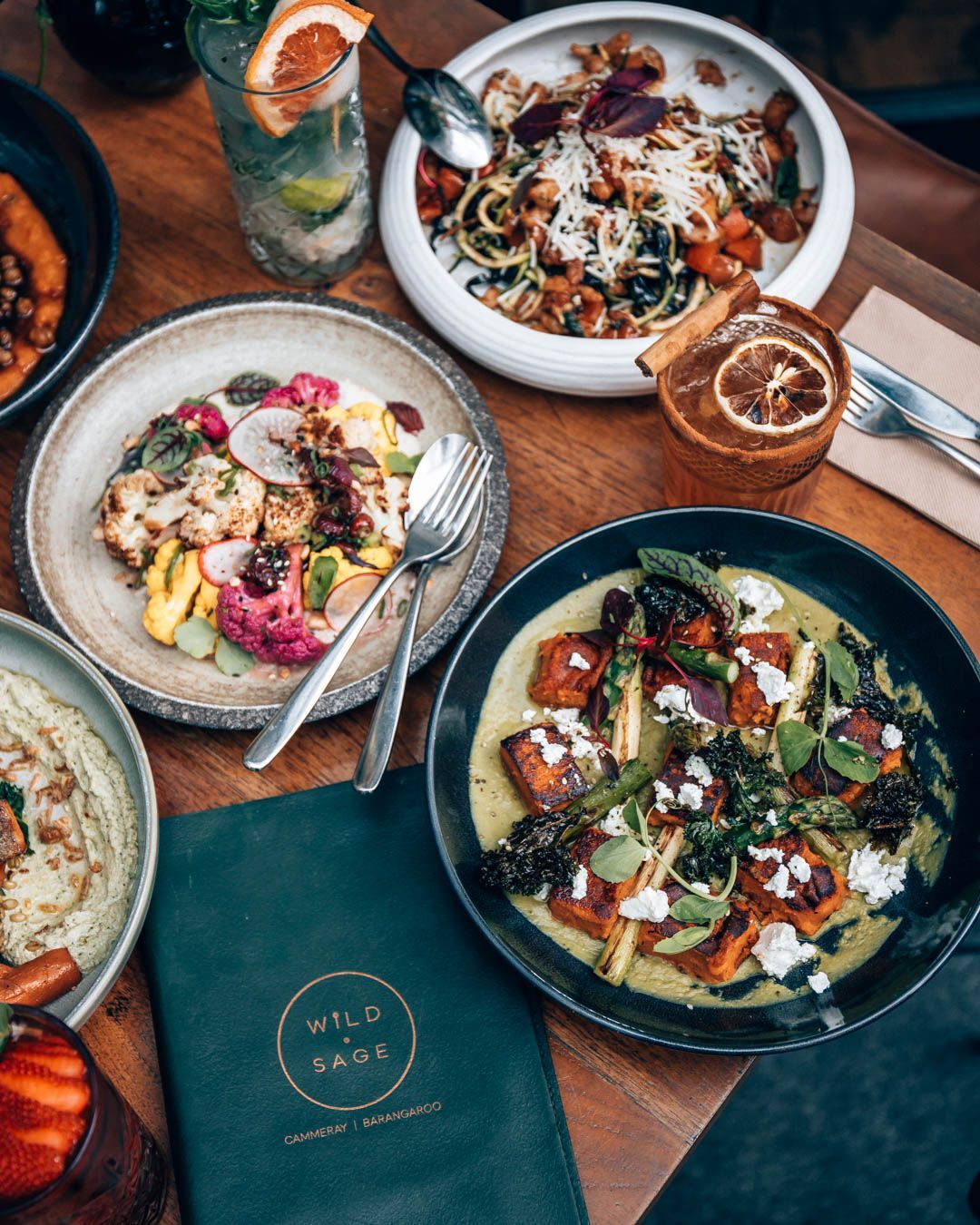 So far we've done a lot of eating and drinking, so it's time to slip into something more athletic and burn some energy. You could just take a walk, but this is the ultimate Sydney weekend, so we're donning our swimmers and taking the scenic route with a kayaking tour of the Sydney Harbour. If you thought Sydney was a beauty from the shore, wait until you see it from this breathtaking vantage point.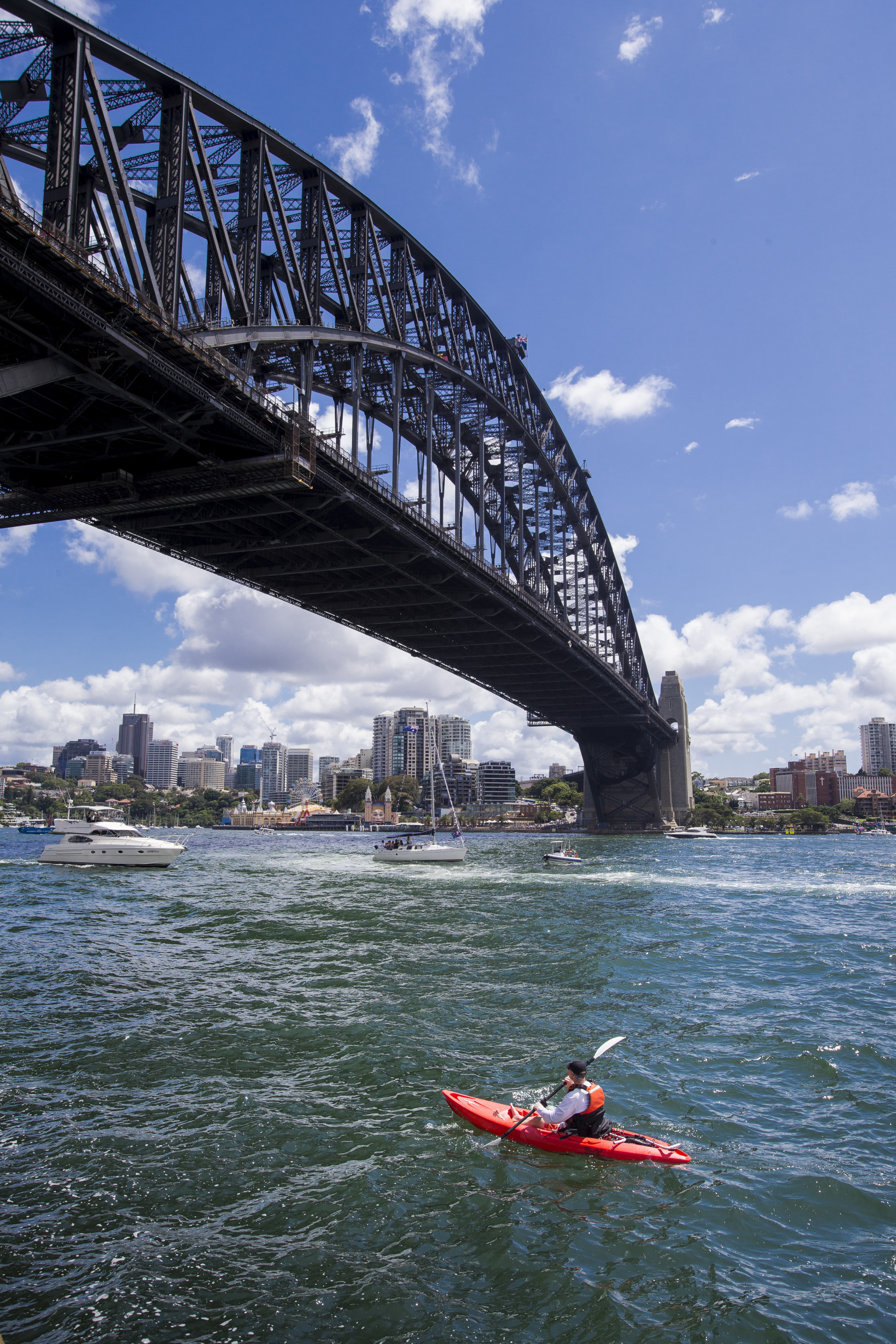 We definitely recommend hitting up Sophie Morgan from OzPaddle for the goods—an accredited kayak instructor and a fantastic guide, Sophie's been running tours on Sydney Harbour since 2009 and has paddled competitively since 2005, competing in many ocean, surf and river races around Australia, so you know you're in good hands. Just make sure to bring a change of clothes and head to Cafe Sydney for a well-deserved post-kayaking lunch or to the Opera Bar for a cheeky cocktail under the Sydney Opera House.
Back at the hotel, you'll want to shower and maybe have a nap (paddling can really take it out of you), and then prepare to head back out again because it's not an ultimate Sydney weekend without attending a show at the Handa Opera on Sydney Harbour. The 2021 season boasts some pretty epic upcoming shows, including Verdi's Aida and Attila, so you'll want to secure tix before you head on your trip. And if you want to pull all the stops on the night, pop in early and have a drink and nibbles at the HSBC Platinum Club, an undercover pop-up restaurant and bar overlooking the harbour.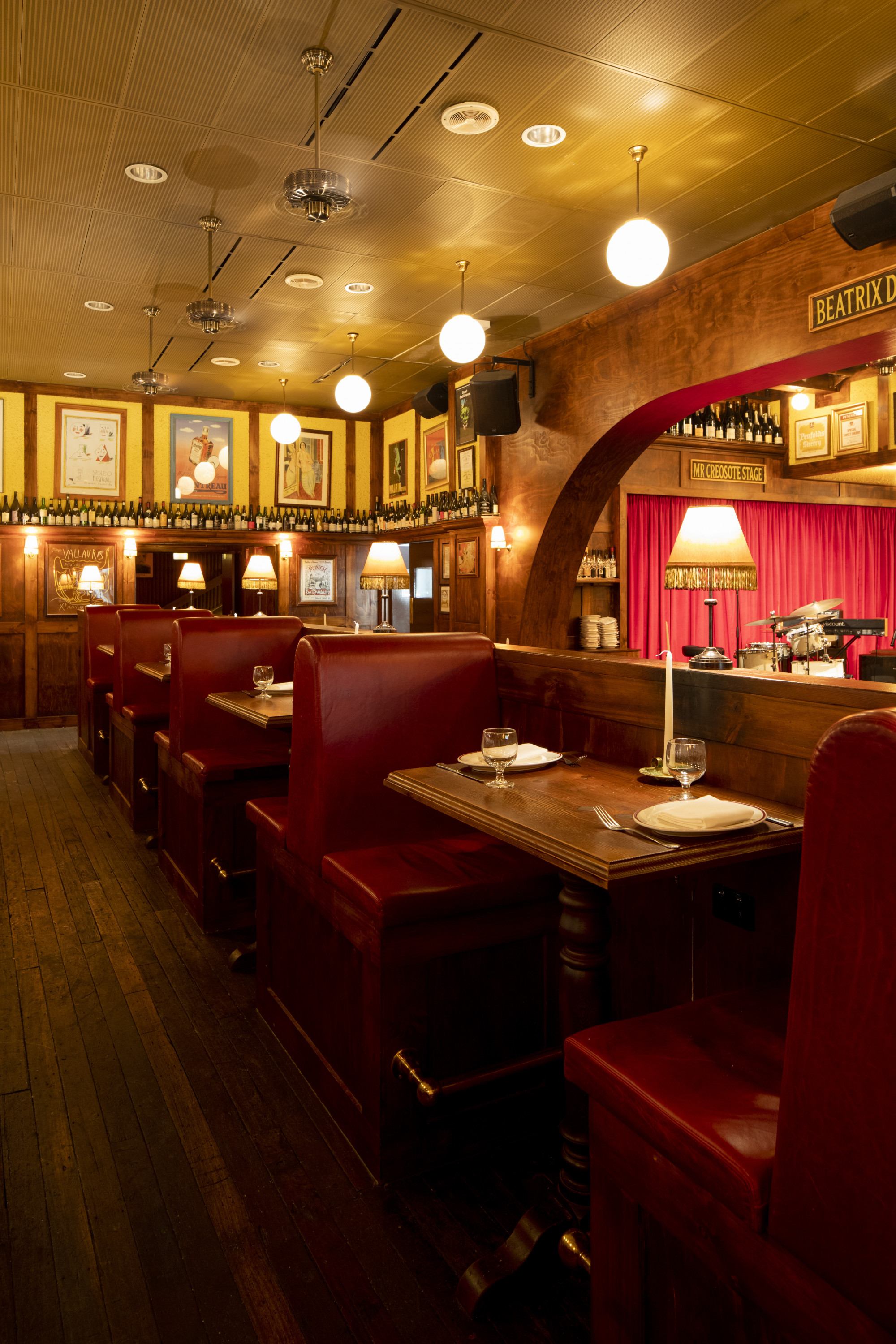 For post-show nibbles (or maybe a full-fledged dinner if you're keen), we're big fans of Restaurant Hubert. Take the winding staircase down to a luxurious space with a true European vibe that'll make you feel as though you've been transported to Paris (but without the jetlag and post-plane skin). For drinks, expect to find classic cocktails such as Manhattans, martinis and margaritas as well as a French-influenced wine list and for food, tuck into dishes like chicken fricassee, steak with pepper sauce and some of the best chips you'll ever have in your life.
Sunday
It's time to end our 48-hours strong with an early breakfast at Hester's, a gold and salmon-hued paradise that slings delicious breakfasts and lunches right by its sister venue, Bopp & Tone. Like with most things on this tour, anything on the menu is a win, but the omelette and breakfast burger deserve an honourable mention.
Once you're fuelled up and caffeinated (which we strongly recommend for this next bit), it's time to don a climbing suit (it's not a jumpsuit, people) and hit up the Sydney Bridge Climb. A Sydney classic and always a crowd-pleaser, this activity is a must-add to your bucket list.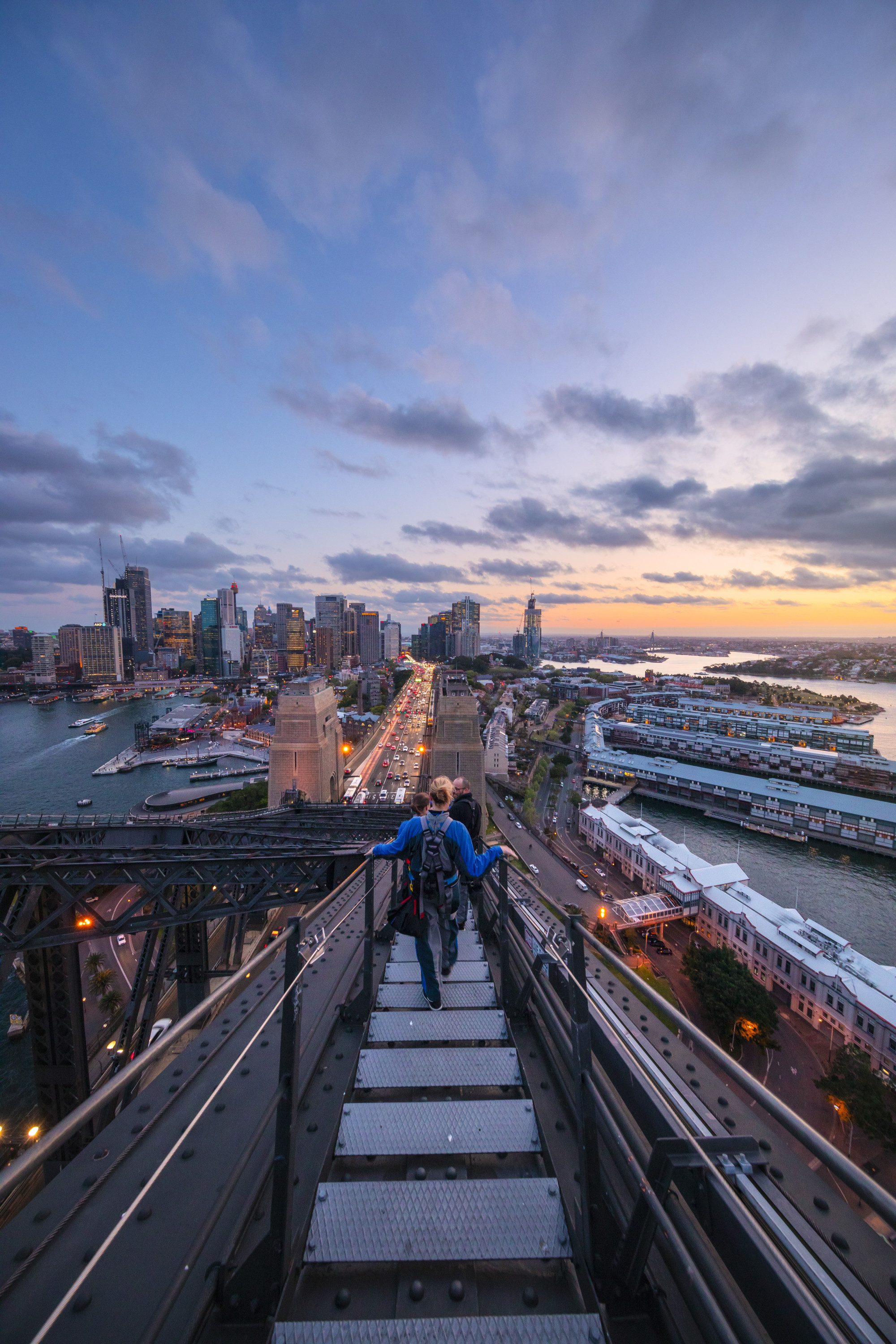 There are different climb options to choose from—if you're in it for the long haul, you can try the Ultimate Climb but if you're a bit short on time, the Summit Express is a great option. You'll latch on at the Climb Base below the Bradfield Highway and walk on catwalks directly over Sydney Harbour, which will give you spectacular views on the Opera House side. Once you reach the summit, you'll get breathtaking 360-degree views that'll convert even those with the fiercest fear of heights (seriously, it's totally worth it—just don't look down and you'll be fine). Once you're done high-fiving your guide at the Summit, you'll cross to the Darling Harbour side and descend back to the Climb Base. And just like that, you've crossed out a bucket list item.
For post-climb eats, freshen up and hit up The Boathouse in Rose Bay for an absolutely exquisite lunch with glittering water and Rose Bay Marina views. And is it even an ultimate weekend if you don't order all the scallops and freshly shucked oysters on the menu? No, of course it isn't.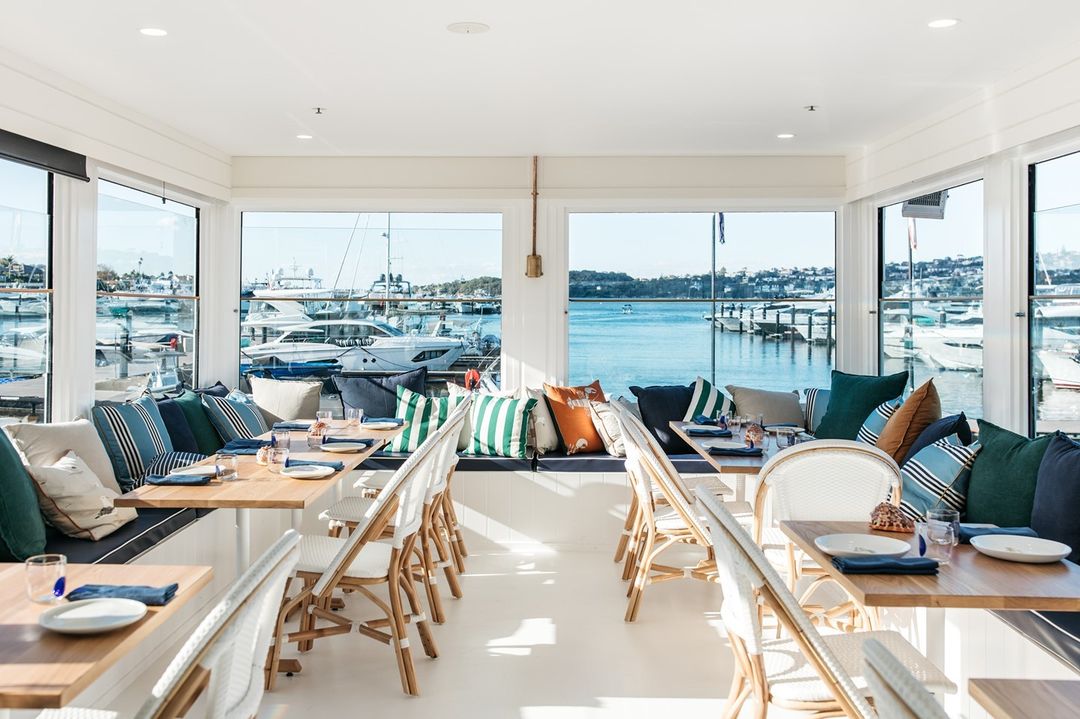 To stave off the impending food coma, you might want to head back to the hotel and have a nap, or if, like us, you're just not a very efficient napper, hit up Little National's breathtaking rooftop bar, before heading to the Sydney Lyric Theatre for a show. In case you've been living under a rock, Hamilton is playing right now, so that's just worth a trip to Sydney in and of itself.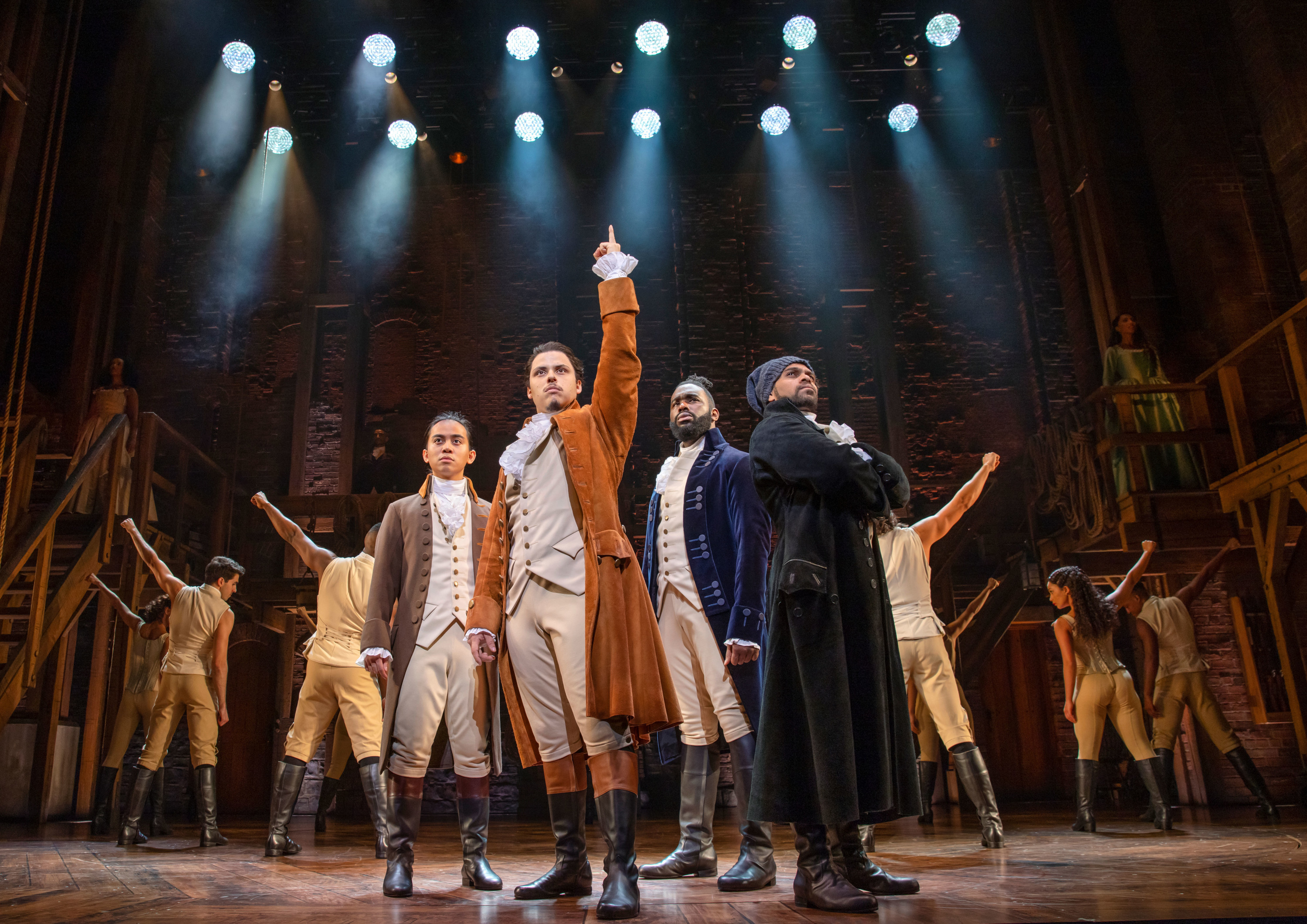 And if you're still not full from lunch, Flying Fish at The Star does an amazing two or three-course pre-show dinner that'll hit the spot. Pair it with some of their stellar wines, end it with the show, and that's a pretty epic end to a pretty epic weekend. Wouldn't you agree?
Looking to explore more of beautiful NSW? Here's why Lake Macquarie needs to be on your local escapes hit list in 2021.
Image credit: Destination NSW, Vini Divini, Fabbrica, Wild Sage, The Boathouse, Unsplash