Oh, ice cream. It's there for us as the perfect treat on a hot summer's day. It's there for us to eat a whole tub of when times are bad, and it's there for us whenever we damn well feel like it.
Fortunately, here in Christchurch, delicious ice cream is not hard to come by in our fine city. Luckily for you, we've done our research and put together a list of the Garden City's best ice cream joints so you can taste your way around the finest in town.
Utopia Ice
Sumner, High Street
If you're an ice cream lover but struggle to find vegan options, look no further than Utopia Ice. Owners, Mandy and Sebastian have brought to the Chur, the French artisan custard style of creaming to provide a wide variety of innovative flavours that are mainly dairy and gluten free and half plant based. Try your hand at outrageous combos like asparagus and cream cheese, white chocolate and olive oil and raspberry and saffron. Using locally grown ingredients, and fruit from their own garden, head on out to Sumner or Utopia Ice's newly opened High St store for a scrumptious ice cream experience with a community feel.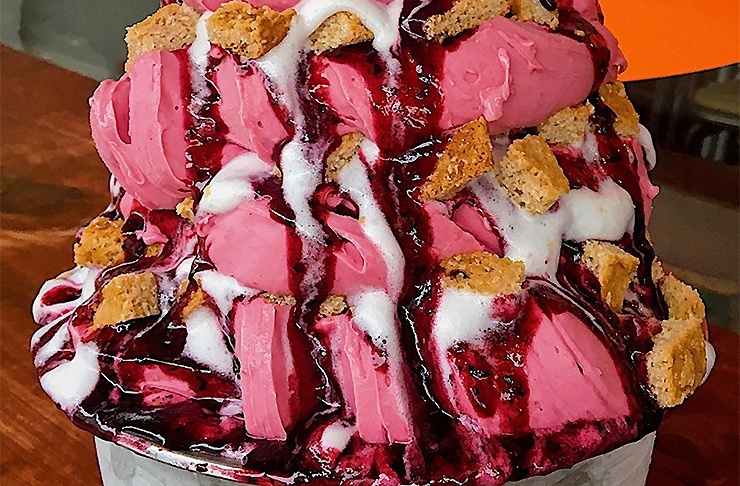 Rollickin Gelato Cafe
New Regent St,
Worcester Boulevard, Cashel Street
Rollickin Gelato is a local favourite that definitely serves up some of the best gelato in the city. Their mouth-watering creamy gelato is made from organic milk delivered daily, and comes in a dazzling array of flavours. Think unique combinations such as custard and rhubarb, peanut butter and marshmallow fluff and the crowd pleaser, hokey pokey and dark chocolate. If dairy isn't your thing, their sorbet menu is just as extensive and delicious and the dessert menu is to die for. Don't be surprised to find big crowds at these ever popular cafes.
The Berry Shop
Harewood
When it comes to real fruit ice-cream, The Berry Shop is the real deal. The tastiest fruity ice creams always come as close as possible to the source and that's where The Berry Shop strikes gold. Located on a 12 hectare farm, this roadside cafe has developed into a thriving spot that's booming with tourists and locals alike come summer. It's famous for its berry fruit sundaes, ice-creams and smoothies but their cabinet also boasts scrumptious berry desserts that are not to be missed.
Gelato & Tea
Riverside Market Laneway
The opening of Riverside Market means the arrival of lots of new delicious eateries including the delectable Gelato & Tea. Offering up a handful of delicious Asian flavours that include gluten-free options, our top picks here are the chai latte and matcha with banana. Also not to be missed is the Black Hawaii, which is a natural black gelato made from vegetable carbon that boasts a coconut and cocoa chocolate taste. Come for the yummy ice-cream but stay for the gorgeous Taiwanese bubble tea also on offer, a rare find in the central city.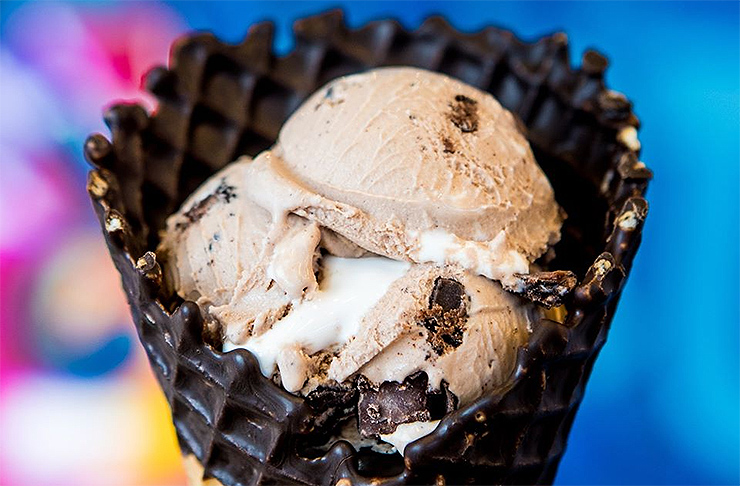 Ben & Jerry's
Riverside Market Laneway
Another great find nestled at the Riverside Market is the beloved American scoop shop Ben & Jerry's. After being available at our local supermarkets, last year saw the arrival of the company's first brick-and-mortar store in the South Island. For dairy and non-dairy lovers alike, enjoy flavours with the wackiest of names from 'Netflix and Chill'd' to 'Gimme S'more Renewables'. If one ice-cream wasn't enough, the store also sells their infamous tubs so you can enjoy the goodness of Ben & Jerry's right from the comfort of your own home.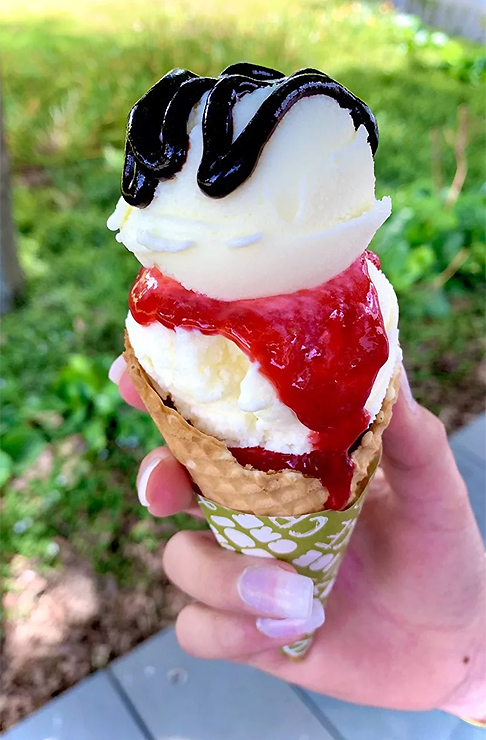 Ice Cream Charlie
Armagh Street
Rounding off this list is good old Ice Cream Charlie. This is an ice cream place that is as historic as it is delicious. Originating in 1903 when Sali "Charlie" Malomet started introducing the people of Christchurch 'vanilla ice' from his cart in Cathedral Square, which is now preserved in a local museum. Vanilla Ice is still the only flavour that Ice Cream Charlie offers but they do it mighty fine. Made from 100% NZ dairy milk and cream and with no preservatives, go and try out the oldest gastronomic product in Canterbury, we promise you won't be disappointed.
Check out all the epic events happening around Christchurch this month.
Image credit: Utopia Ice, Rollickin Gelato, The Berry Shop, Nancy Zhou for Gelato & Tea, Ben & Jerry's, Ice Cream Charlie