One of life's greatest pleasures is enjoying an ice cream. Whether you're a refreshing lemon sorbet, a creamy hokey pokey or a mint and chocolate chip, we've all got our favourite flavours when it comes to the ideal scoop.
Lucky for you ice cream lovers, the locals in Mount Maunganui and Tauranga sure know how to create delicious ice cream in every flavour under the sun. Freshly made waffle cones, whipped cream and chocolate sauce, optional.
Here are our picks of the best ice cream shops in The Mount and Tauranga.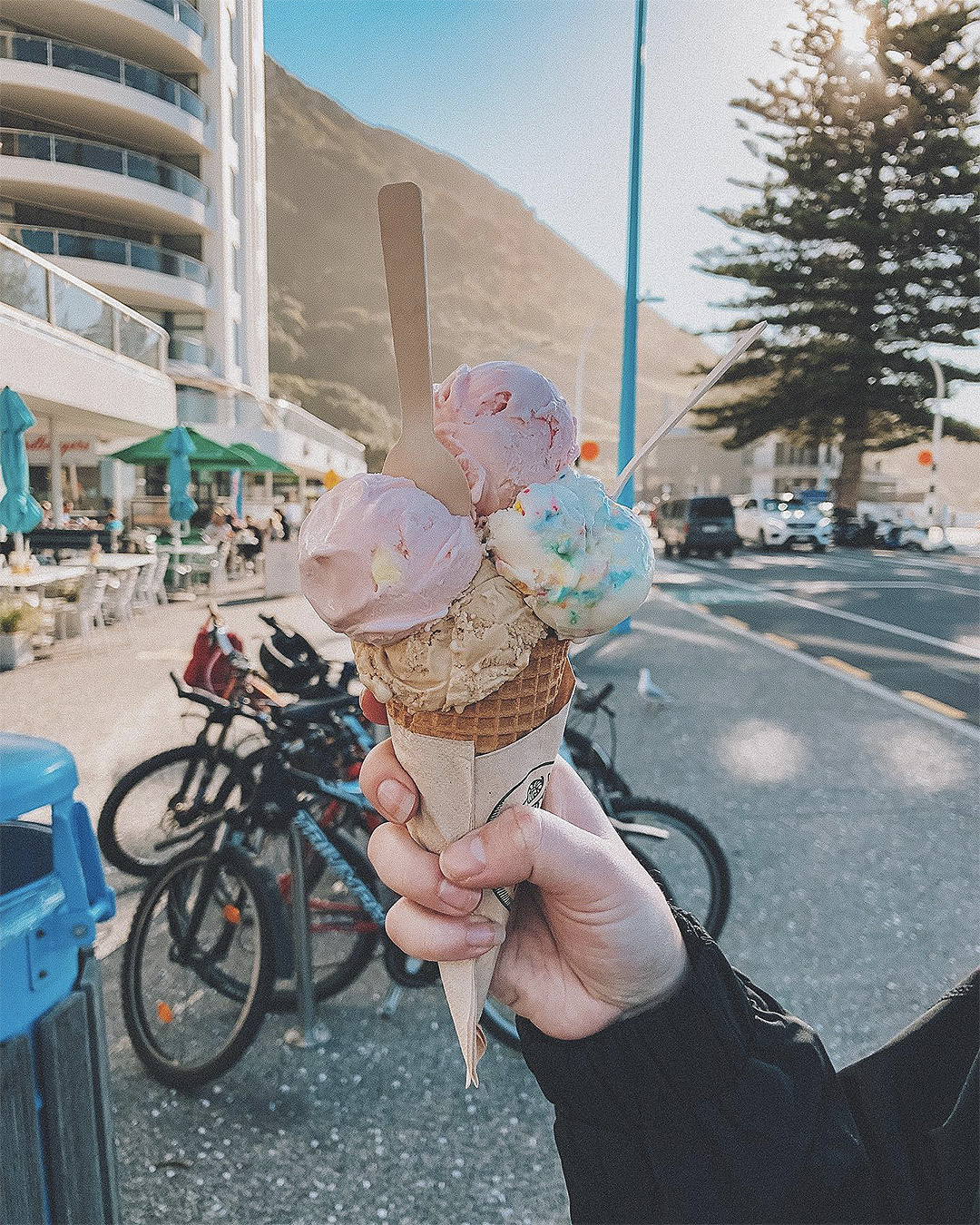 Monte Gelato
Savour a gelato by the sea in the sunshine at Monte Gelato, located right across from the beach in Mount Maunganui. The gelato at Monte Gelato is handmade daily using New Zealand ingredients—fresh cream, milk and fruit—and Italian products. The end result is why this family-owned business has been a fixture in the Mount serving locals and holiday goers for over 12 years. From blood orange to bubble gum and pink grapefruit, there are over 60 gelato and sorbet flavours on rotation on the menu here—so there's always an excuse to head back and try another scoop. All the sorbets are dairy free and are mostly vegan and gluten free, too—our picks are coconut and/or passionfruit.
Copenhagen Cones
You can smell Copenhagen Cones before you see it. Or to be more specific, you can smell the sweet aroma of their freshly made waffle cones drifting in the air, seductively inviting you to the shop. Situated at the base of Mauao, Copenhagen Cones serve milkshakes, sundaes and ice creams that are silky smooth. You can opt to have your scoops served in a regular cone, which come in four different sizes, but really, you can't go past the waffle cones. Flavour wise, there's a mix of classics including gum drops, rainbow and boysenberry, and a few fun ones like salted caramel and lemon cheesecake. Head up the Mount for a hike and afterwards order a well-deserved scoop—or three—of ice cream. Toppings such as whipped cream and chocolate sauce are highly recommended.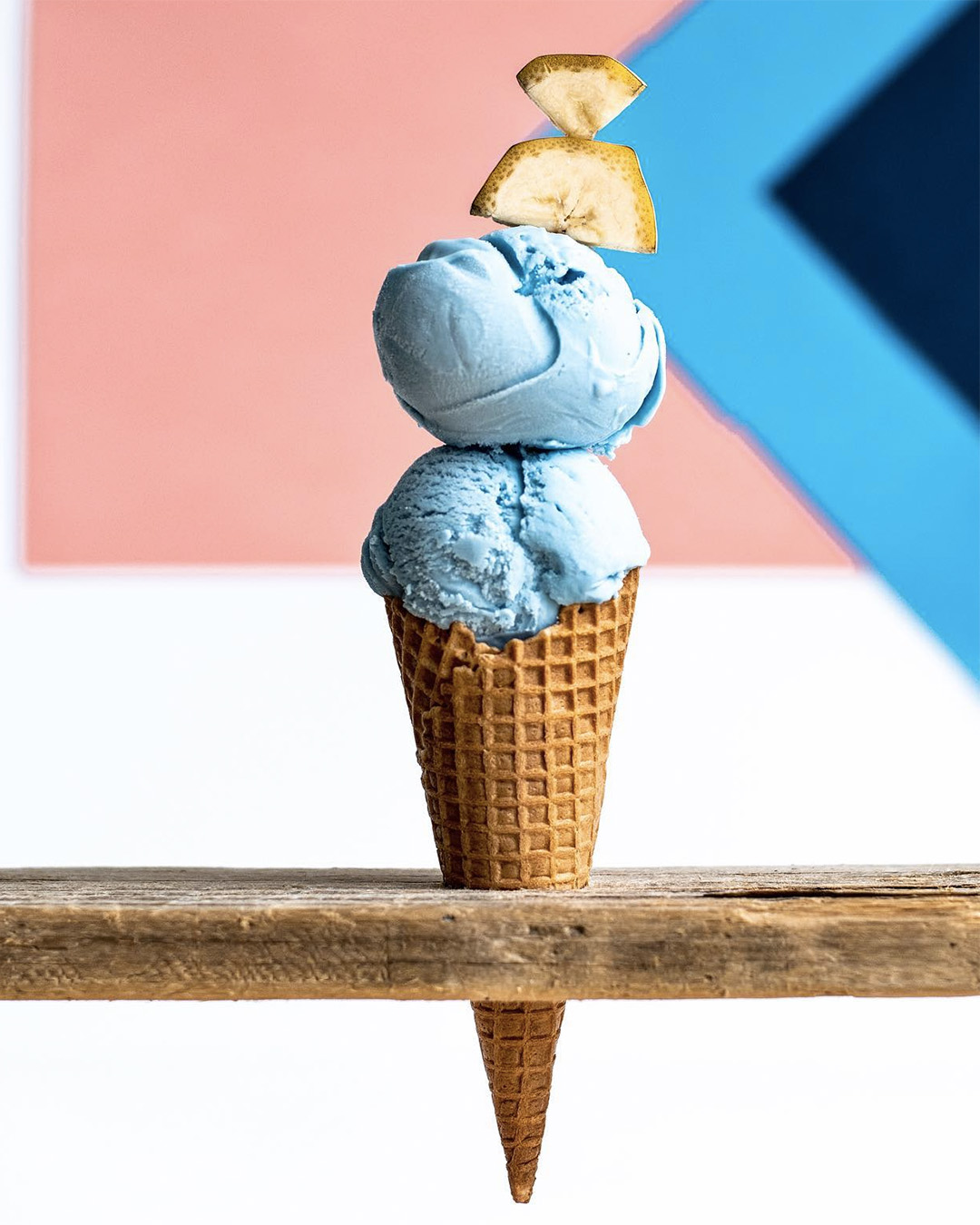 Mount Made Ice Cream
Strawberry, kiwi fruit and lime, plum crumble, sticky date pudding with butterscotch, black berry, bourbon and ginger—these are some of the flavours you can choose from at Mount Made Ice Cream. There's also a vegan coconut nutella and goody goody gum drops flavour that rivals the original. Formally known as East Coast, Mount Made Ice Cream is made in Mount Maunganui using local ingredients and produce. You'll see Mount Made Ice Cream in Our Place in Tauranga, a community run space filled with containerships of vibrant eateries, bars and boutique shops.
Pilot Bay Ice Cream
Sometimes simple is best, and that's definitely the case when it comes to ice cream. Enter Pilot Bay Ice Cream. Found on the water's edge at Pilot Bay, this ice cream shop offers no fuss Tip Top Kiwi favourites—think hokey pokey, cookies and cream and vanilla, with a beautiful view. Located at the front of the Mount Ocean Sports Club, the shop also serves fresh fish and chips with a golden and crunchy batter. Stroll on down to Pilot Bay to enjoy the afternoon sun and enjoy a picnic with an ice cream for dessert—just watch out for the cheeky seagulls.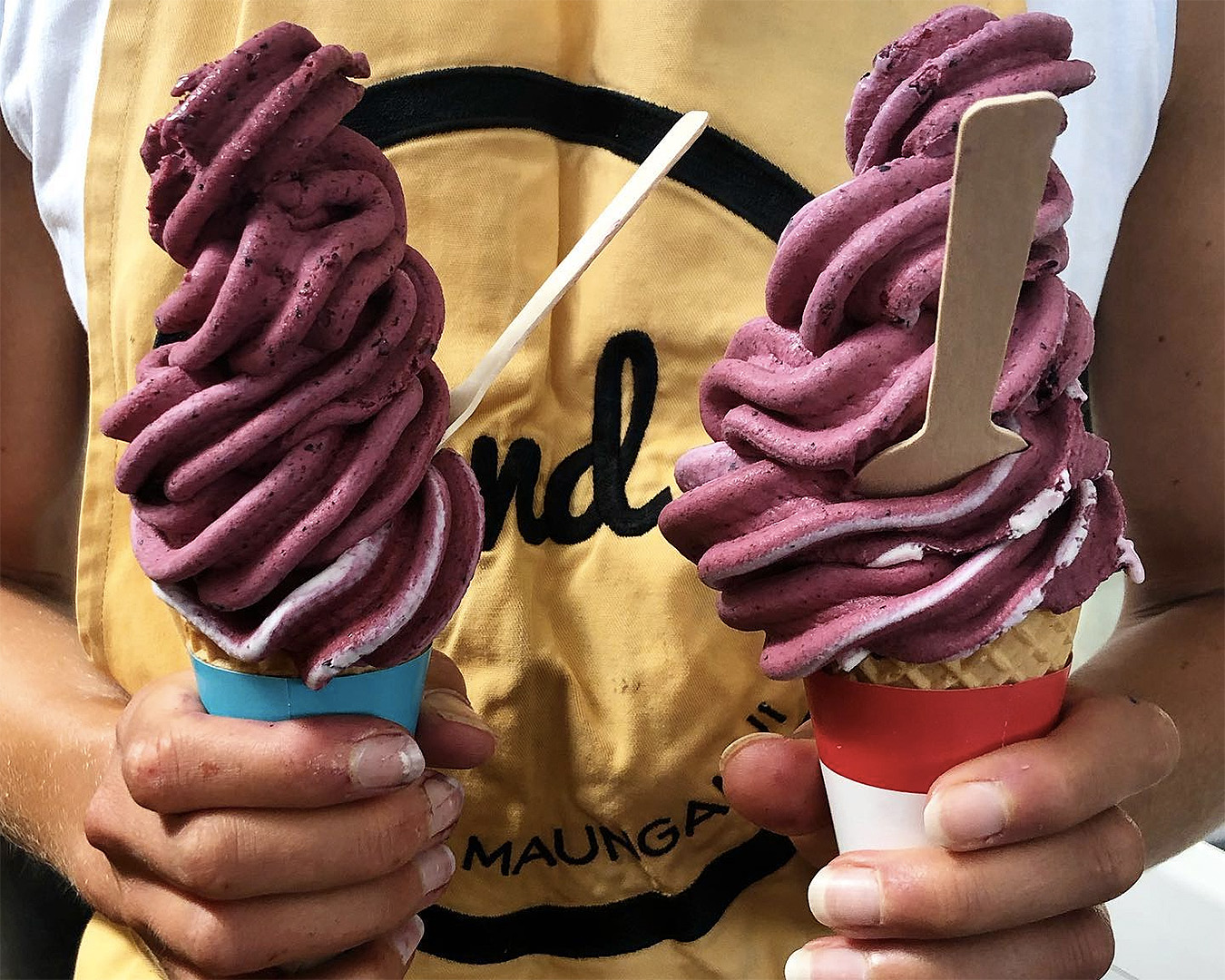 Yo and Co
An ice cream, waffle and frozen yogurt dessert bar in the heart of the Mount, Yo and Co is the place to visit for a sweat treat. The ice cream is made using seasonal New Zealand fruit including blueberries, strawberries and raspberries—the latter of which is found in the very moreish white chocolate and raspberry ice cream. Try their frozen yogurt, which comes in a bunch of flavours such as plain yogurt, Greek style, peach, pomegranate and more, and you then choose your toppings—fresh fruit, nuts and chocolate. The Belgium waffles are a must order—a generous helping with banana and ice cream, and if you're craving something salty, there are savoury crepes, too. What's more, Yo and Co sell their sorbet and ice cream in takeout tubs, so you can forget about buying supermarket ice cream and can enjoy mango sorbet and vanilla bean ice cream at home.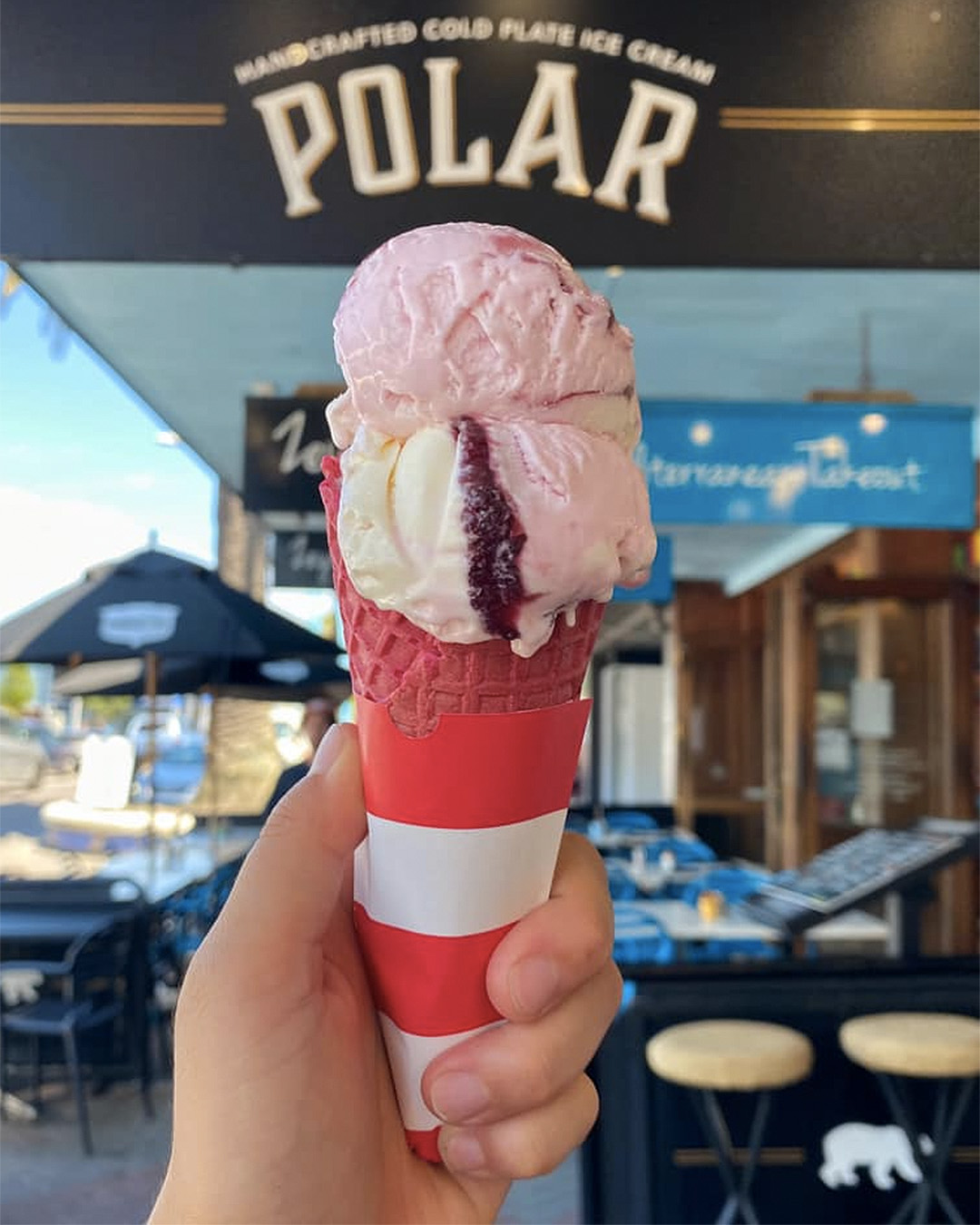 Polar Dessert Bar
Experience cold plate ice cream at Polar Dessert Bar, located on the Mount's bustling main street. Liquid ice cream is poured onto a freezing cold plate, then hand crafted and rolled into rose shaped ice cream scrolls and topped with freshly whipped cream and fruit ready to be devoured. As well as cold plate ice cream, Polar Dessert Bar serves gelato (which you can get in a cone if you wish), shakes and warm donuts. Be sure to also try the bubble waffles—an Instagram worthy dish with fluffy waffles, berries and cream. Also keep an eye out for the Polar Dessert Bar ice cream trailer—it's usually parked near Pilot Bay—so if you're out walking, order a velvety and rich chocolate gelato to go.
Need a good workout pre or post ice cream consumption? Here's Tauranga and The Mount's best running tracks.
Image credit: Brooke Lark, Monte Gelato, Mount Made Ice Cream, Yo & Co, Polar Dessert Bar