Few things in life come close to the excitement of receiving jewellery. The box, the silky lining, the glamour of it all—nothing compares.
Whether you're in the market for a special ring, a gift for a loved one or just some bling for yourself, here are some of the best jewellers in Tāmaki Makaurau for you to check out.
Tiffany & Co.
Britomart
For the OG jewellery experience, you can't go past Tiffany's. Opening in October 2016, Tiffany & Co.'s first New Zealand flagship store sets a new standard for luxury. Each item comes wrapped in the iconic blue Tiffany box to make you feel even more special. Diamonds are a girl's best friend and Tiffany & Co.'s sure know how to make 'em. Tiffany's is famous for its brilliant-cut diamond engagement rings, but there's plenty to choose from for you single guys and gals too.
Naveya And Sloane
Queen Street
Naveya & Sloane are the jewellers of choice for many celebrity couples when looking for a ring to seal the deal. All of their rings are made to order and the team work with each client to craft the most beautiful piece they can within your budget. Operating on both an appointment and walk-in basis, Naveya & Sloane focus on quality and service to make sure you get exactly what you're after. What's more, their diamonds are ethically sourced using processes like the Kimberly Process which tracks diamonds from mine to market.
Jewellers Workshop
High Street
Located in the heart of Auckland city, the Jewellers Workshop has been making custom-designed jewellery for more than 30 years. Their expert team consists of on-site jewellers, a specialised diamond setter and knowledgeable staff. The Jewellers Workshop specializes in handmade, custom designed jewellery and is committed to working with their clients to achieve their ideal result. If that wasn't enough, they're so confident in their quality that they offer a lifetime guarantee on all their wares. Score!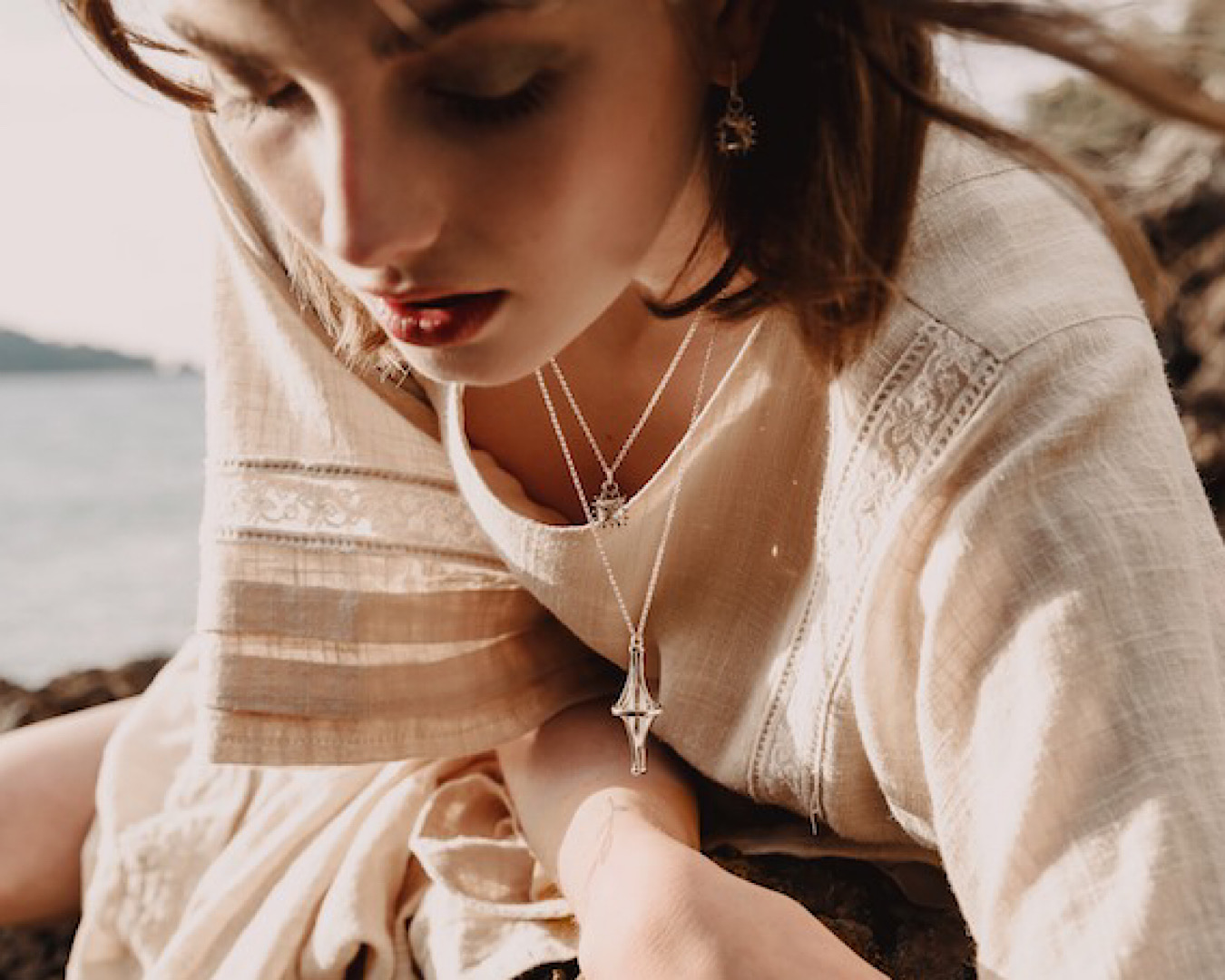 Wicken Jewellery
Ponsonby
If your aesthetic is a bit more mystical you might like to take a gander at Wicken Jewellery. Designed and manufactured in Tāmaki Makaurau, combining Wiccan knowledge and symbols intertwined with crystals, this jewellery is designed to inspire the soul and invigorate the spirit as well as adorn the body. Each piece is said to act as a talisman, empowering your inner goddess.
Culét Diamonds
Herne Bay
Scott, the owner of Culét Diamonds, has been working with diamonds for more than a decade and a half. He felt there was a 'real gap in the market for custom one-off designed pieces' and set out to change that. He designs every piece specifically for each individual client, tailoring it to suit them perfectly. Culét Diamonds' meticulous six-step process ensures that you'll get the diamond of your dreams.
The Diamond Shop
Ponsonby
The Diamond Shop takes pride in its handmade, bespoke approach to jewellery in an age of mass production. All their rings are handcrafted to order in their Auckland workshop to make sure no two are alike, and the metals and stones are carefully selected and crafted by experts to create a flawless and uniquely beautiful product. Looking for ethical diamonds? The Diamond Shop offers a lab-grown diamonds range serving all the sparkles, 100% mine-free.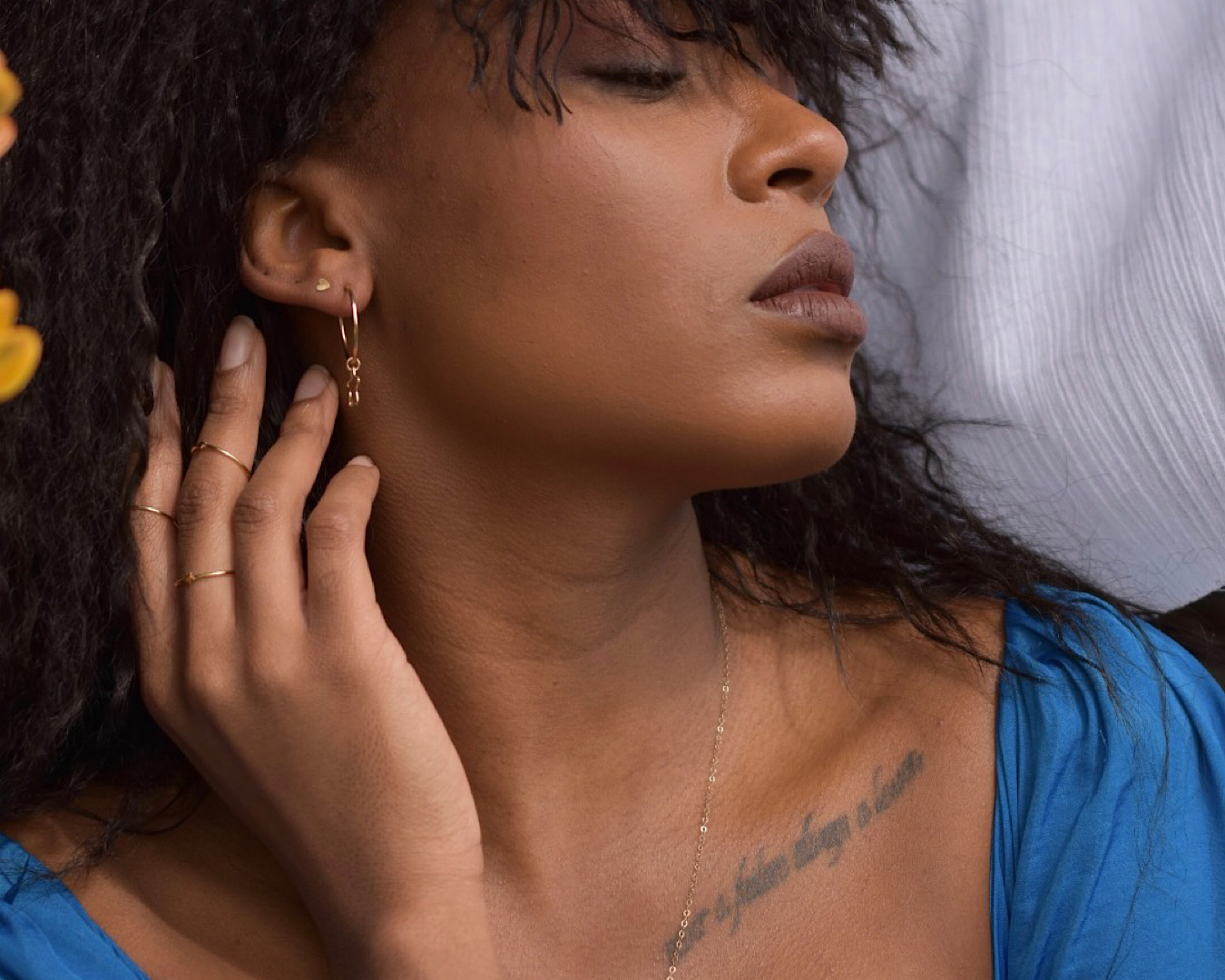 Reca
Online
Specialising in beautiful, minimalist, ethical and handcrafted jewellery, Reca's your go-to. Part of the line is crafted by Reca and the other part is crafted by women from serious hardship. In this way, Reca helps to empower women and strengthen independent businesses. The jewellery is packaged in recyclable cardboard and includes a vegan leather pouch to keep your taonga safe when you're not wearing it.
Layla Kaisi Collection
Shortland Street
Layla Kaisi's practice could be summed up in two words: beautiful and bespoke. Crafting delicate jewellery by hand, all jewellery is custom made to order. Layla loves meeting with clients to hear their vision, so she can deliver exactly what they want. Layla Kaisi's jewellery blends traditional methods of handcraftsmanship with contemporary, minimalist style to create truly stunning and individual pieces.
Boh Runga
Ponsonby
Coming from a family of household names of New Zealand musicians and even making a music career of her own, Boh Runga expresses her artistic mind through not only her guitar but also her jewellery. Boh Runga's designs are simple and delicate yet they still transcend as strong and showcase New Zealand culture in the most beautiful forms. From the feminine fantail feather thread earrings to the powerful tiki studs, Boh Runga has a diverse range of jewellery and anyone can find something up their alley.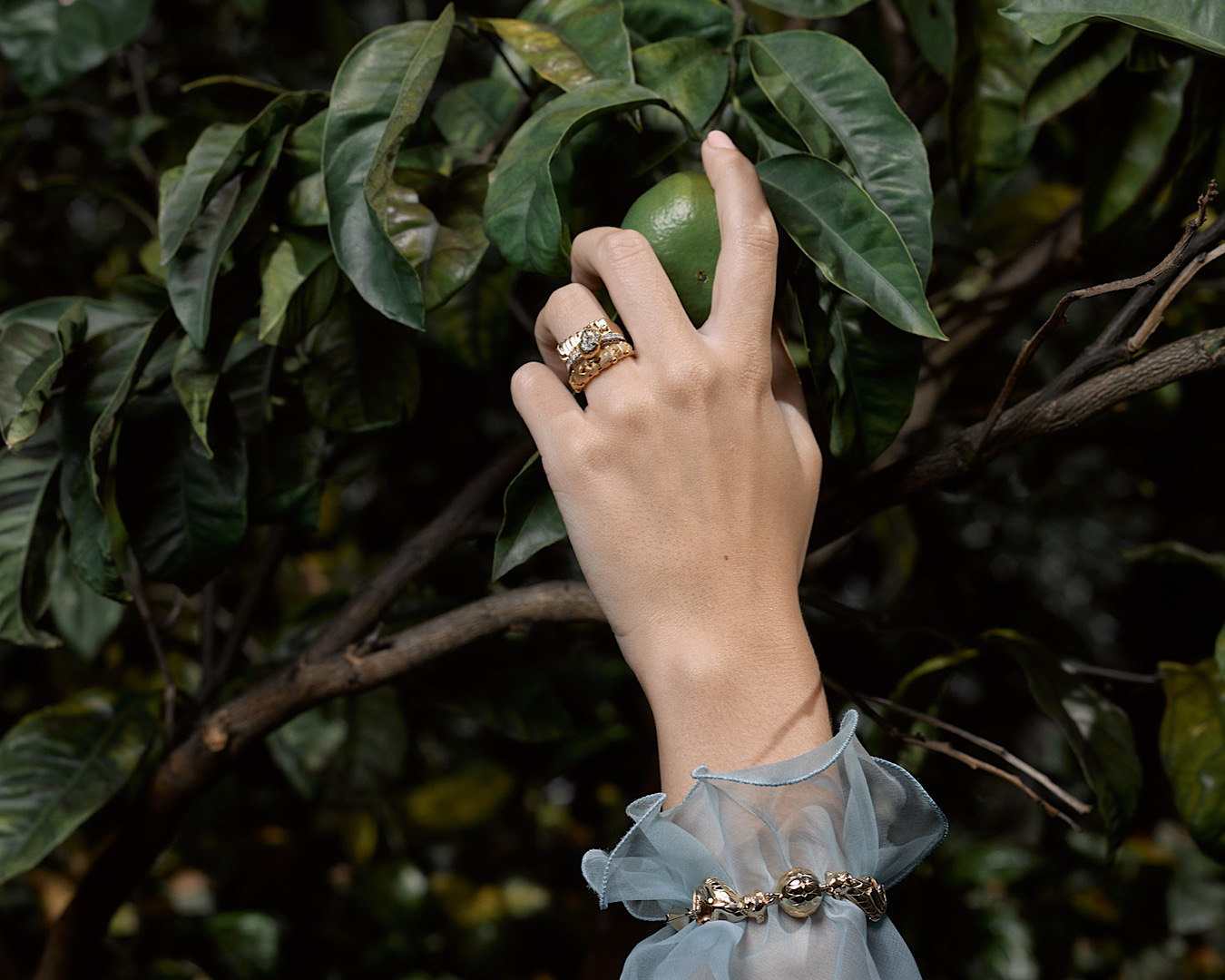 Elizabeth Allardyce
Online
For exquisite detailing and bold sculptural effect, head along to Elizabeth Allardyce. Initially trained as a goldsmith, Elizabeth launched her own line of jewellery in Aotearoa in 2018 after 14 years building an international jewelling career. She creates jewellery inspired by natural and cultural landscapes and each piece is crafted, from initial sketch to final piece, using ethical materials.
Meadowlark
Grey Lynn
Meadowlark is committed to authenticity and creating beautiful, meaningful jewellery for self-possessed men and women. Each piece is viewed as a tiny artwork, something to be cherished forever. Designers Claire Hammon and Greg Fromont find beauty in materials that are often overlooked and pieces are strongly influenced by their background in streetwear design and skate culture. Made to order right here in New Zealand, Meadowlark jewellery is made from ethically sourced metals and stones. Join the likes of Lorde, Rihanna, FKA Twigs and many more and check out their showroom or other stockists.
Diamonds On Richmond
Grey Lynn
If you want to feel good about treating yourself to some fancy jewels, look no further than Diamonds on Richmond. These jewellers are Associate Partners to Cure Kids and support the wonderful work Cure Kids does here in New Zealand. Aside from their altruistic activities, Diamonds on Richmond also has a spectacular range of jewellery for you to choose from. All stock is New Zealand made or you can design your own. If you're feeling a little bit extra, check out their exclusive chocolate diamonds for something special.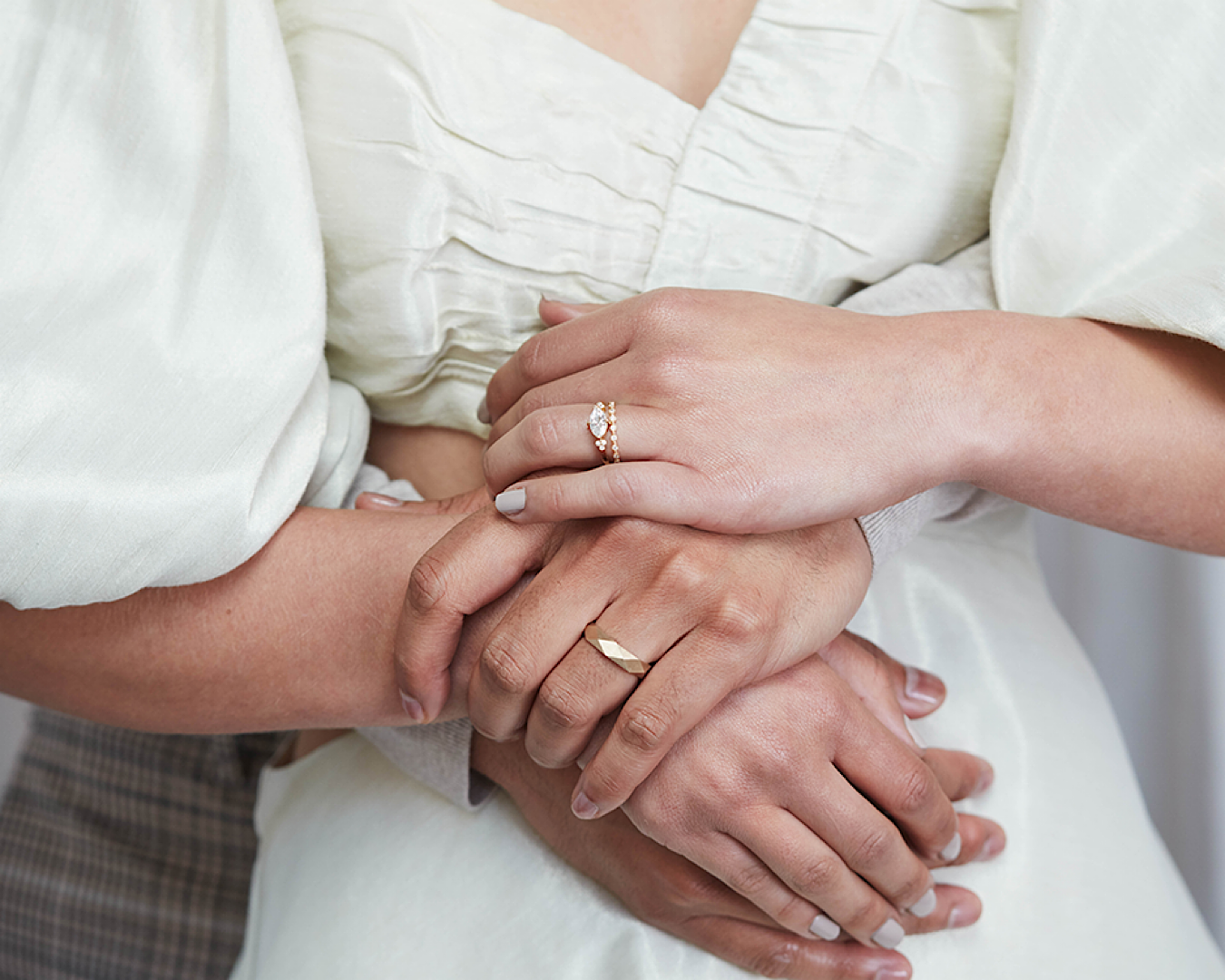 Zoe & Morgan
City Works Depot & Newmarket
One of New Zealand's leading local jewellery designers, Zoe & Morgan launched in 2005 and was hailed as an instant success. Born from an appreciation for their father's craft as a traditional silver and goldsmith, Zoe and Morgan formed their own partnership creating stylish pieces with a masculine edge. Over the years they have released a variety of collections, from fine jewellery to engagement rings, showcasing their skill and versatility. Zoe & Morgan have redefined traditional and offer bespoke pieces as well as multiple collections.
Orsini Fine Jewellery
Parnell
Orsini Fine Jewellers have been providing excellence in design, craftsmanship and service since 2008. Proudly stocking hand-sourced, world-renowned jewellery lines from Italy, the family-run jewellery label specialises in high quality, traditional engagement rings and wedding bands, and uses ethically sourced diamonds.
Stolen Girlfriend's Club
Newmarket and Ponsonby
If you're a fan of Stolen Girlfriend's Club's clothes, you're sure to love their jewellery even more. One of New Zealand's leading labels, Stolen Girlfriend's Club have a sweet selection of edgy but delicate jewellery for both men and women. Stolen prides their designs on their underlying feeling of rock'n'roll and this has carried through to their jewellery. If you're a little more punk than pearls, this is the store for you.
Sutcliffe Jewellery
Parnell
Sutcliffe Jewellery believes that buying jewellery is a very special event and strive to make the whole Sutcliffe experience enjoyable. Their care and attention to each customer as well as their international award-winning legacy set them apart. All their stones are handpicked and conflict-free, so you can rest easy knowing you're purchasing pieces of the utmost quality.
Walker & Hall
Albany, Anzac Ave, Auckland International Airport, Manukau, Newmarket, Northwest, Queen Street, Silverdale, Sylvia Park
Walker & Hall is your one-stop shop for all things fine and fabulous. With eight locations spread around Auckland, it's one of the most accessible fine jewellers out there. Walker & Hall stocks plenty of traditional jewellery and engagement/wedding rings in addition to a number of quirkier New Zealand designers, such as Karen Walker, Meadowlark and Boh Runga.
Image Credit: Jewellers Workshop, Wicken. Jewellery, Reca, Elizabeth Allardyce, Zoe & Morgan