When it comes to finding beautiful gems, trinkets, and treasures, look no further than New Zealand's best jewellers. From a little to-me-from-me piece to finding the ring for your loved one, there's a shiny keepsake waiting to be uncovered.
Whether you're looking for simplicity or sophistication—or both—you'll find what you're looking for in our round-up whether online, in Wellington, Auckland or Christchurch.
Here's our pick of New Zealand's best jewellers.
The Best Jewellers In Wellington
The Rolling Mill
Te Aro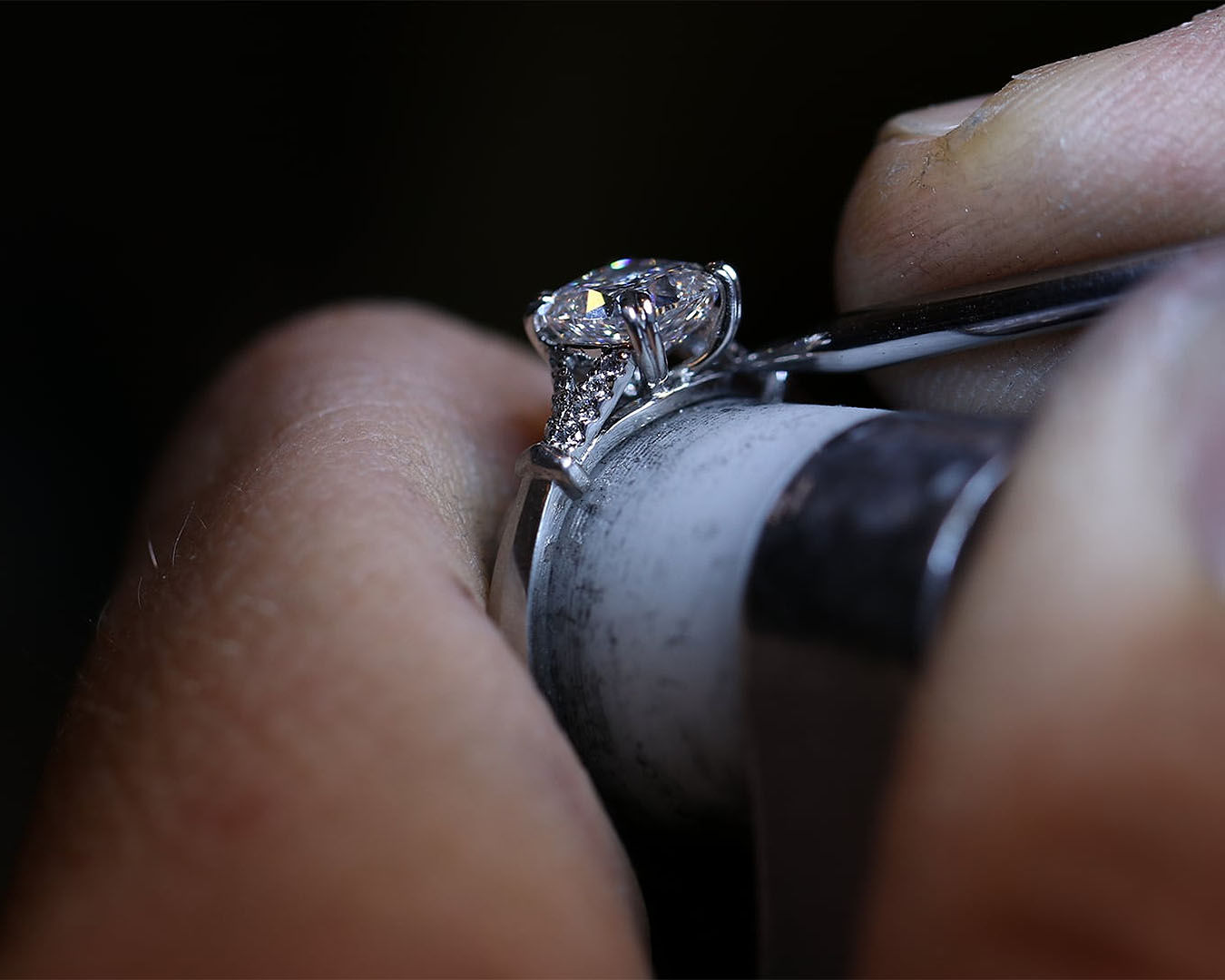 Tucked away in a heritage building on Cuba Street is The Rolling Mill. At the helm of the boutique jeweller, you'll find husband-and-wife team, Nick and Vee Hensman. Their passion for what they do shines through every aspect of the business. They specialise in bespoke engagement rings with the collaborative process taking the necessary time and imagination to create your dream ring. Their customer service will make you feel every bit like a princess (or prince).
Rachel Stichbury
Online
If your personal style is all about elegant simplicity, check out the designs from Rachel Stichbury. The Wellington-based creative started her career in textile design, before turning her focus to jewellery. Each piece is lovingly handmade to order using sterling silver and gold. The result is considered, easy-to-wear pieces that you'll love for years to come. Her Instagram feed has us swooning.
TORY & KO. Jewellers
Old Bank Arcade
Sitting pretty on the mezzanine floor of the Old Bank Arcade is TORY & KO. Jewellers. The jewellery studio specialises in fine and bespoke jewellery with a passion for all things that glitter. The friendly duo behind the brand love working with clients to create a treasured piece that is uniquely you. And the designs are royally beautiful—TORY & KO. were asked to create four pieces for Kate Middleton's tour of New Zealand, as well as a brooch for The Queen's 90th birthday.
The Best Jewellers In Auckland
Four Words
Auckland CBD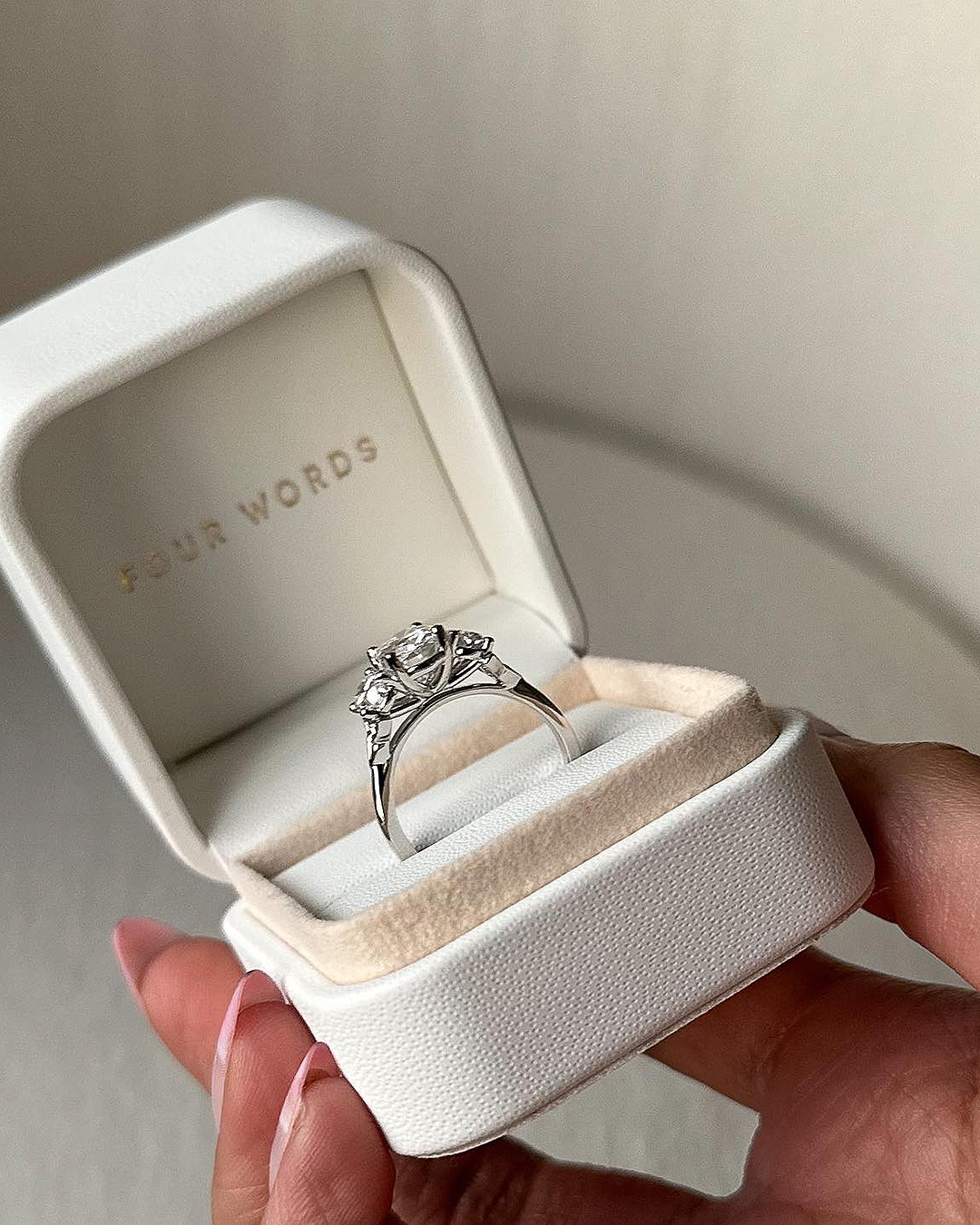 Worth spending money on. Four Words isn't about excavating sparkles from the ground, nor is it a business that's been passed down generations. Four Words was born from owner Vinny Chauhan's own experience buying an engagement ring, and a Reddit thread that got him onto lab-grown diamonds, which can be 30-40% bigger than mined diamonds, without the associated ethical or sustainability issues. Shop here for great designs, friendly service and reasonable prices.
Diamonds On Richmond
Grey Lynn
Thinking about dropping a knee? Look no further than Diamonds On Richmond. The much-loved jeweller specialises in engagement rings, wedding bands, and diamond jewellery. Choose from their collection of designs or get creative with a custom ring. Alternatively, if you're stumped about the design, you can opt for a proposal ring and come back with your partner to discover the perfect ring together.
Boh Runga
Ponsonby
Boh Runga is a creative force to be reckoned with. On stage, you'll find her behind a guitar and mic; in the jewellery studio, she's at the end of a sketchpad, conceptualising her cherished collections. Each collection has its own story—from the Matariki-inspired 'Stargazer' to Aotearoa's unique creatures in 'Birdland'. The designs are fit for royalty with Jacinda Ardern gifting a pair of Boh's earrings to Meghan Markle during her first royal tour of New Zealand.
Meadowlark
Grey Lynn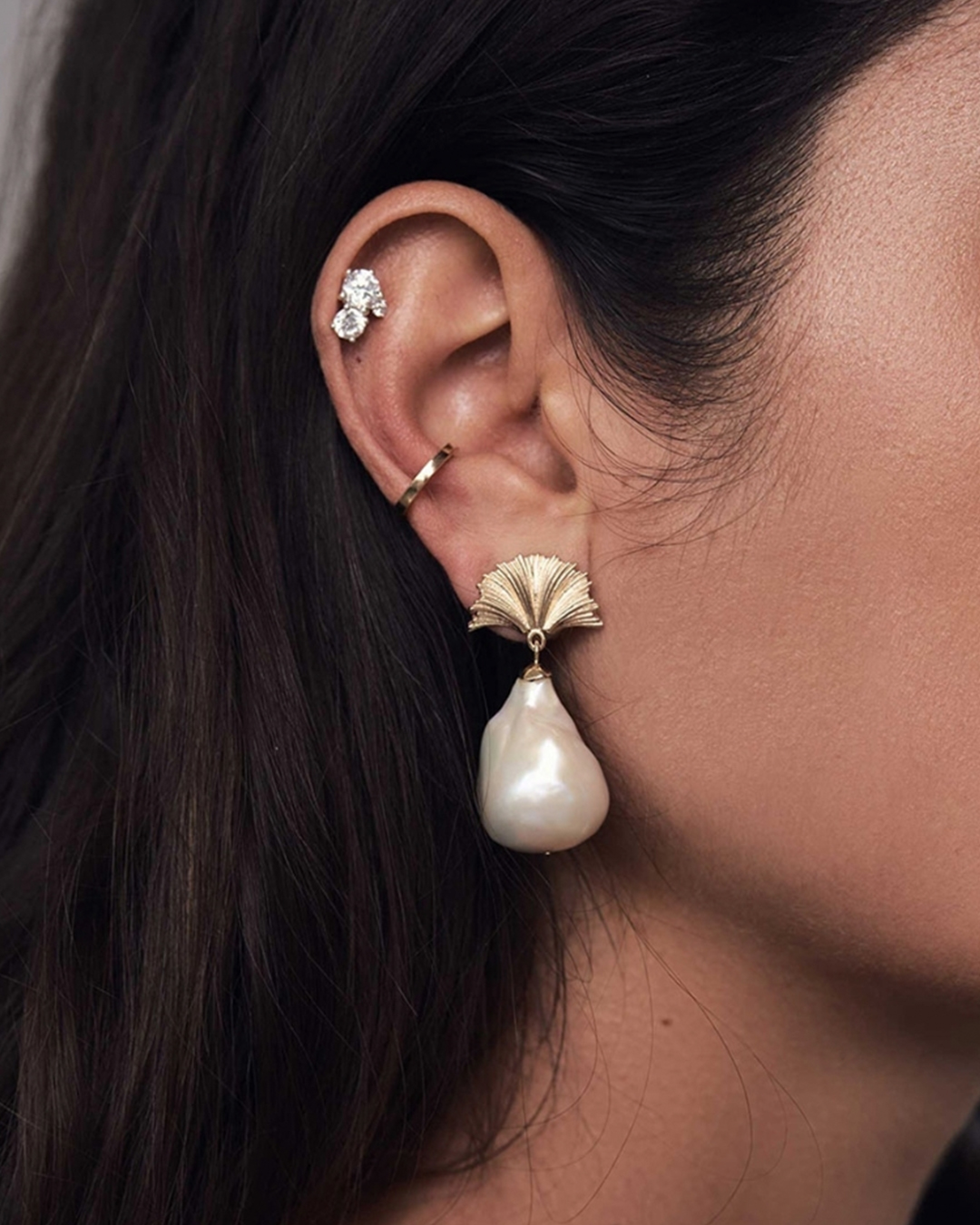 Meadowlark was founded by artist couple Claire Hammon and Greg Fromont after they started making jewellery from a shed in their backyard. Today, the pieces are made to order in their Auckland-based atelier using ethically sourced metals and stones. Meadowlark's bold, authentic designs are influenced by art, fashion, and the pair's background in streetwear design and skate culture. The striking designs are loved by the likes of Rihanna, FKA Twigs, Zoe Kravitz, and Lorde.
Zoe & Morgan
City Works Depot & Newmarket
Following in the footsteps of their goldsmith father, Zoe & Morgan was founded by a sibling duo in 2005. They first entered the jewellery scene with a collection of masculine designs before their evolution led to fine jewellery with elegantly crafted pieces. Today, they also offer a bespoke service where they'll collaborate to create a one-of-a-kind piece. All designs are consciously handcrafted by their small, expert team.
Stolen Girlfriends Club
Newmarket & Ponsonby
Stolen Girlfriends Club has taken the world stage with their "contemporary fashion for the non-conformers". Their expansive jewellery collections are no different, showcasing edgy pieces that balance grunge with elegance. Their iconic designs include bold rings (we all know the heart and bow designs) worn by both men and women. If you're a little more punk than pearls, this is the designer for you.
For more inspo, check out our dedicated round-up of the best jewellers in Auckland here.
The Best Jewellers In Christchurch
Filigree
Sydenham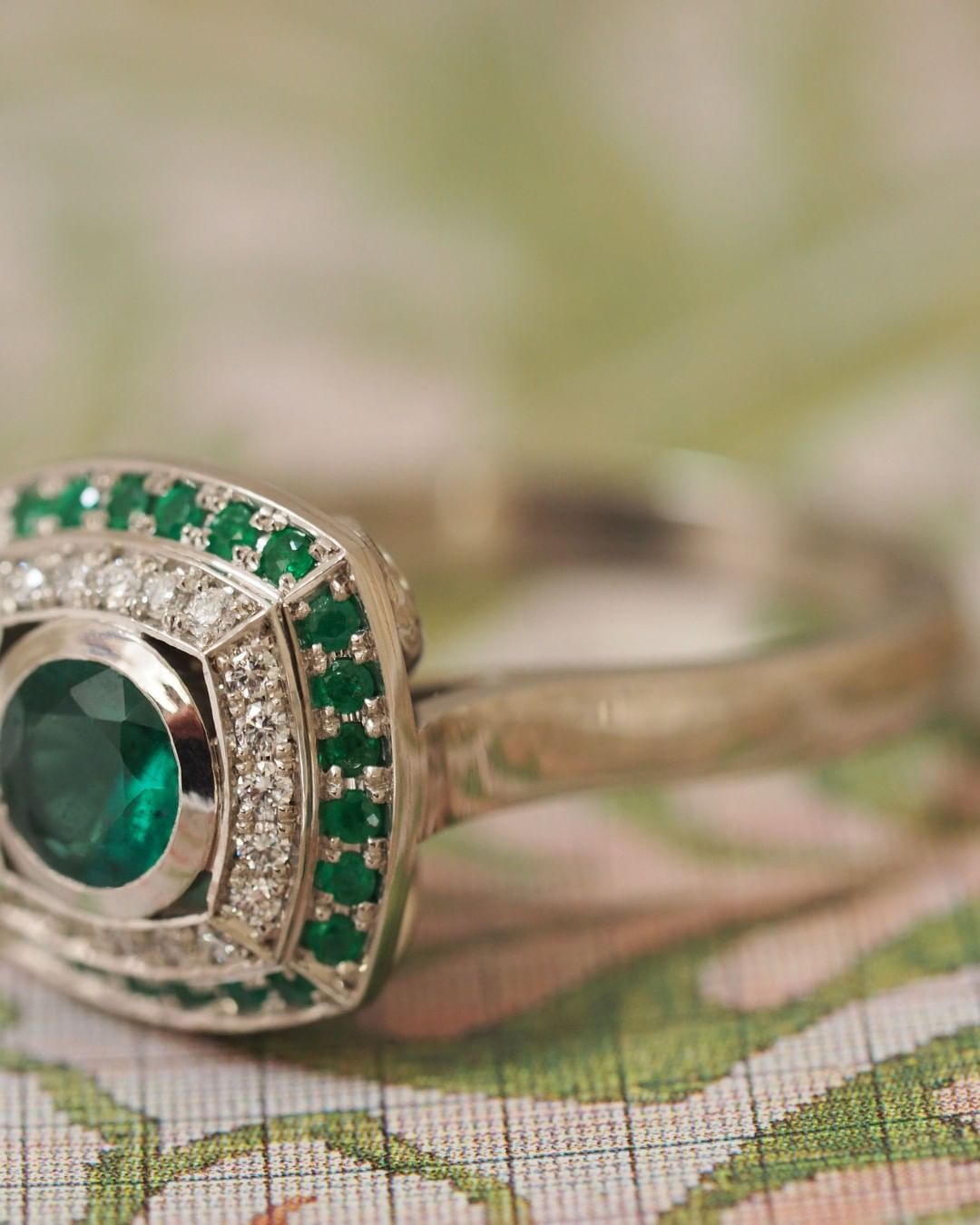 Filigree has cemented itself as one of Christchurch's best jewellers. Their bespoke jewellery is designed and handcrafted from a boutique store and workshop on Colombo Street. The space is like stepping into a fairytale with enchanting illustrations gracing the walls alongside antique cabinetry and decor. Filigree's services include jewellery remodelling where they'll work with antique or inherited pieces to give them a contemporary new lease on life.
Sophie Divett Jewellery
Christchurch CBD
Coming from a fine arts background, Sophie Divett soon realised jewellery was her true passion. The Christchurch-based creative takes inspiration from the beauty of nature—its repetitive textures, patterns, and delicate flaws. Throughout the limited-edition collections, you'll discover forms unique to New Zealand including kōwhai seeds, ramarama leaves, and even a silhouette of the Southern Alps.
Get away from it all with a trip to one of these gorgeous tiny homes.
Image credit: Main article image and top: The Rolling Mill, Four Words, Meadowlark, Filigree.