If you consider yourself a foodie, chances are you've heard of Logan Brown. The Cuba Street institution is one of Wellington's OG fine dining spots and has been impressing diners for the last couple of decades.
Liberty is the latest venture from the talented team behind Logan Brown, located just a few doors away. Former beer and burger joint Grill Meats Beer has been retired to make way for stylish Liberty. Just like Logan Brown, Liberty's food is thoughtful and refined. Taking inspiration from all corners of the globe, the menu offers "a taste of here and there", and features bites, small plates and large plates, all designed to be shared. How many you choose will depend on your group size and hunger levels.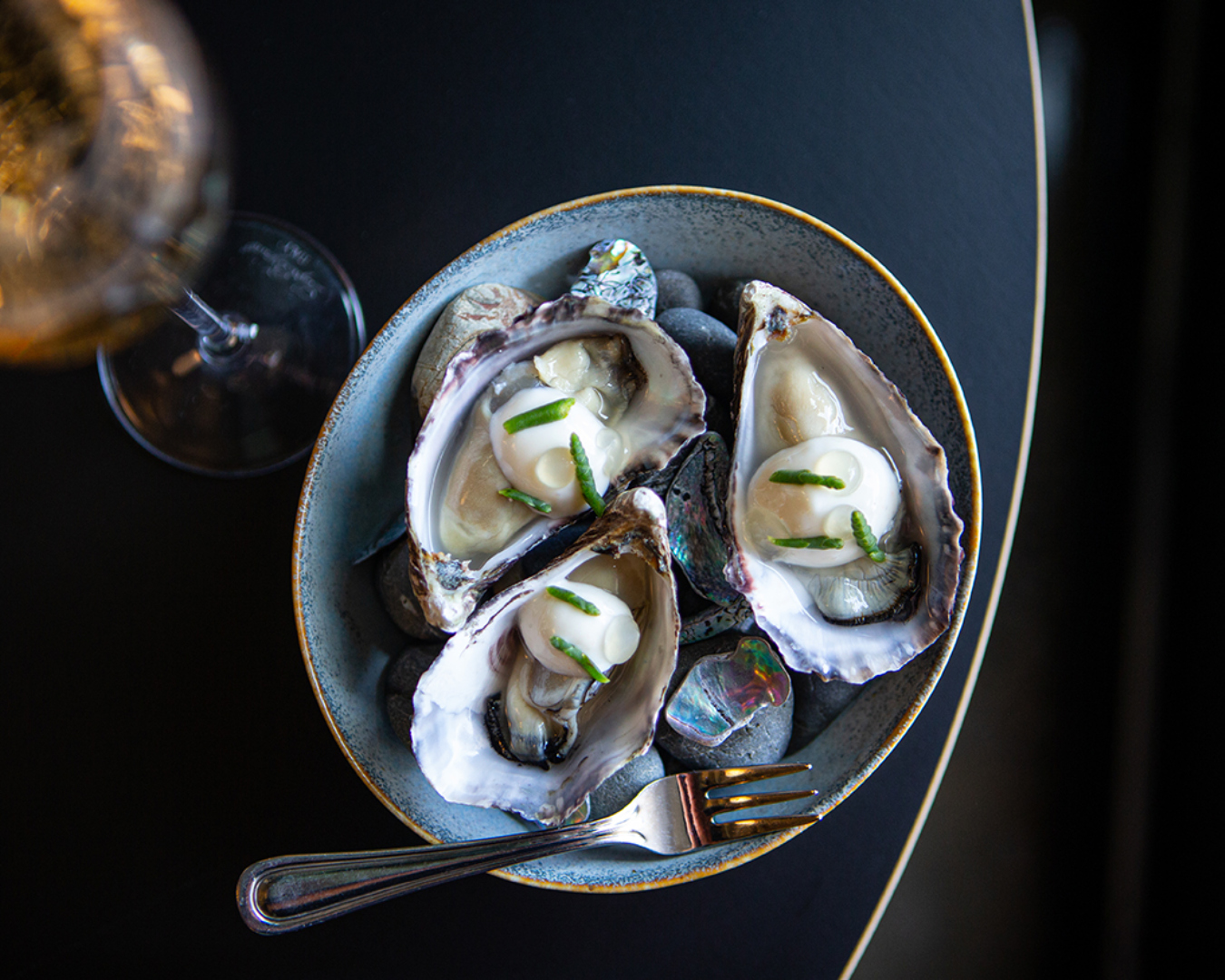 With tasty morsels like cheddar puffs and oysters, refreshing ceviche and moreish Brussel sprouts, spiced BBQ cauliflower and melt-in-your-mouth beef cheek, there are tasty dishes to suit all palates and preferences. Each dish is beautifully crafted and flavoursome, so the hardest part will be narrowing down what to eat. Go with a group so you can sample all the things, or throw caution to the wind and let the team "take the Liberty"—you'll be treated to a selection of the chef's favourites. Too easy.
The wine list carries on the "taste of here and there" theme, with an exciting range of global drops, alongside a couple of homegrown choices. If you're more of a cocktail connoisseur, you'll be able to sip on recognisable favourites (Tom Collins, Negroni, Mai Tai), made from locally sourced spirits and with a special Liberty twist. The Margarita with Capsicum Infused Tequila deserves a special mention —a spicy savoury number that goes down a little too easily.
The site on upper Cuba Street has had a tidy makeover, removing the blokey aesthetic of the previous eatery. Liberty's new look is sleek, with plush seating, cool lighting and a slick monochromatic palette. The open kitchen remains the restaurant's centrepiece so you can get a glimpse of the talented chefs working their magic. Even better, pull up a stool at the kitchen pass for a front-row seat to the action. The staff are knowledgeable and welcoming, and it's the kind of restaurant where you will feel comfortable lingering awhile.
Unlike its grand older sibling, there are no white tablecloths here; Liberty is going for a different vibe. And while the approach is more relaxed and contemporary, the food and service are just as noteworthy. Take the liberty of booking yourself into this spot for dinner, pronto.
The Details
What: Liberty
Where: 227 Cuba Street, Wellington
When: Wed-Sun 5pm 'til late; Sat & Sun 10am 'til 2pm
Hungry? Check out who else made the list of the 50 best restaurants in Wellington.
Image credit: Jeff McEwan.