New Zealand's cool capital is known for its huge food scene. We may be a teeeeny bit biased, but we reckon it's got some of the best spots in the country.
Whether you're after cheap eats or something a little fancier, we have you absolutely covered with 50 of the best restaurants in Wellington. N.B: These are in no particular order, other than alphabetical.
1. 1154 | Settle in at the communal dining table and enjoy fast and fresh house made pasta and organic wine, that won't break your budget.
2. Amok | Mt Vic's newest bistro crosses cuisine boundaries, with a daily changing menu that is sure to surprise and delight.
3. Apache | A beautiful melange of Northern Vietnamese food and French cuisine – think fresh, herby salads combined with decadent French flavours. The Bang Bang Chicken Salad is a stand out.
4. A Taste of Home | If you're in the mood for noods, look no further than this teensy spot which dishes up Chinese street food, made with irresistibly fresh hand-pulled noodles.
5. Boulcott Street Bistro | Set inside an historic cottage, this Wellington institution gives a nod to the fine dining scene of yesteryear with a good dash of modern flair.
6. The Botanist | For when you've got a veggie or vegan friend you want to impress. This beachside café and restaurant provides plenty of delectable choices for your plant-lovin' pals and carnivores alike.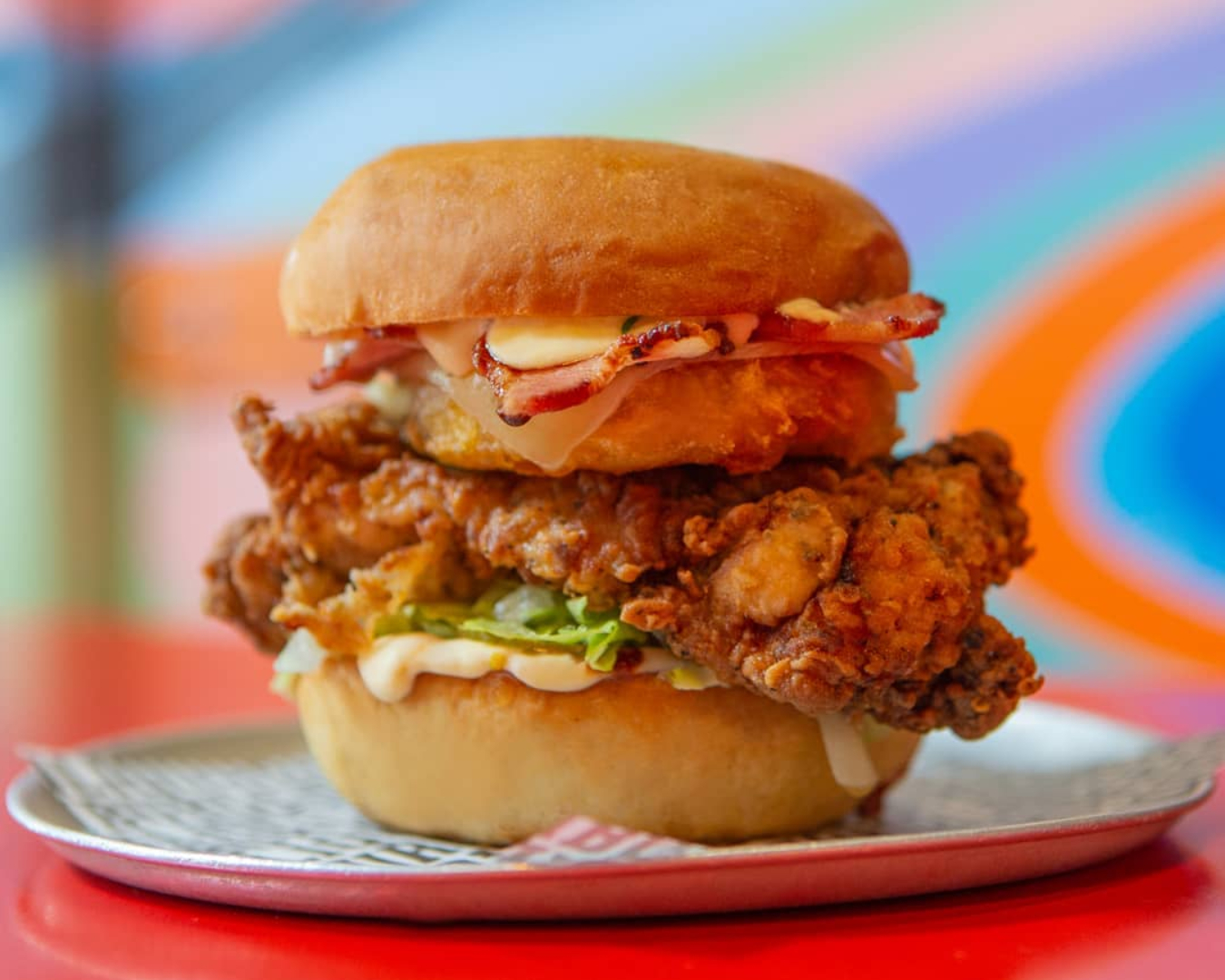 7. Burger Liquor | The classic combo of booze and burgers is hard to beat, and this place excels in both. Try a Smokey with a side of Punjabi Poutine, guaranteed to make your tastebuds sizzle.
8. Charley Noble | Specialising in wood-fired delights and with a menu to please all palates, this roomy restaurant is always chocka. When you eat here you'll understand why.
9. Cicio Cacio | The cutest and cosiest restaurant you ever did see. Tuck into homely, Italian fare, just like mamma used to make.
10. Daisy's | Where Kiwi delicacies like creamed paua rub shoulders with French classics like steak frites. This cool and classy Thorndon eatery has a mighty fine drinks menu too.
11. Dragonfly | Draped in dark curtains and with a moody vibe, this is the perfect spot for a romantic rendezvous. Cosy up with modern Asian cuisine and decadent cocktails in the lantern lit courtyard.
12. Dragons | If you're a yum cha enthusiast—and who isn't—then this legendary haunt has got to be on your hit list.
13. Egmont St Eatery | Hidden down a grungy laneway, this spot has undergone the ultimate makeover from carpark to stylish restaurant, serving seasonally inspired dishes for brunch, lunch and dinner.
14. El Culo Del Mondo | Sample Latin-American eats in this funky bar/restaurant with a very cheeky name (it literally means 'the ass of the world'.) The house-made tortilla chips come with a mountain of guac that's totally worth sacrificing your house deposit for.
15. El Matador | While travel to South America might be off the table for now, you can still get a taste of the cuisine with an Argentinian meat feast at this Cuba Street haunt.
16. Field and Green | Combining bold European flavours with a dash of Jewish influence, this food feels like a warm hug. Make sure you save room to try the legendary ice cream, too.
17. Graze Wine Bar | A brand new neighbourhood wine bar combines cosy seating with thoughtful and honest food.
18. Great India | The decor may be a tad old school but this place makes a mean curry and the portions are oh-so-generous, so don't be shy asking for a doggy bag.
19. Havana | Step inside the colourful cottages and be whisked away on a wild adventure of global flavours, exotic cocktails, and world beats—all that's missing are the Cuban cigars.
20. Hiakai | Helmed by celeb chef Monique Fiso, Hiakai celebrates Maori ingredients and cooking styles and serves up a truly unique food adventure. Book well in advance.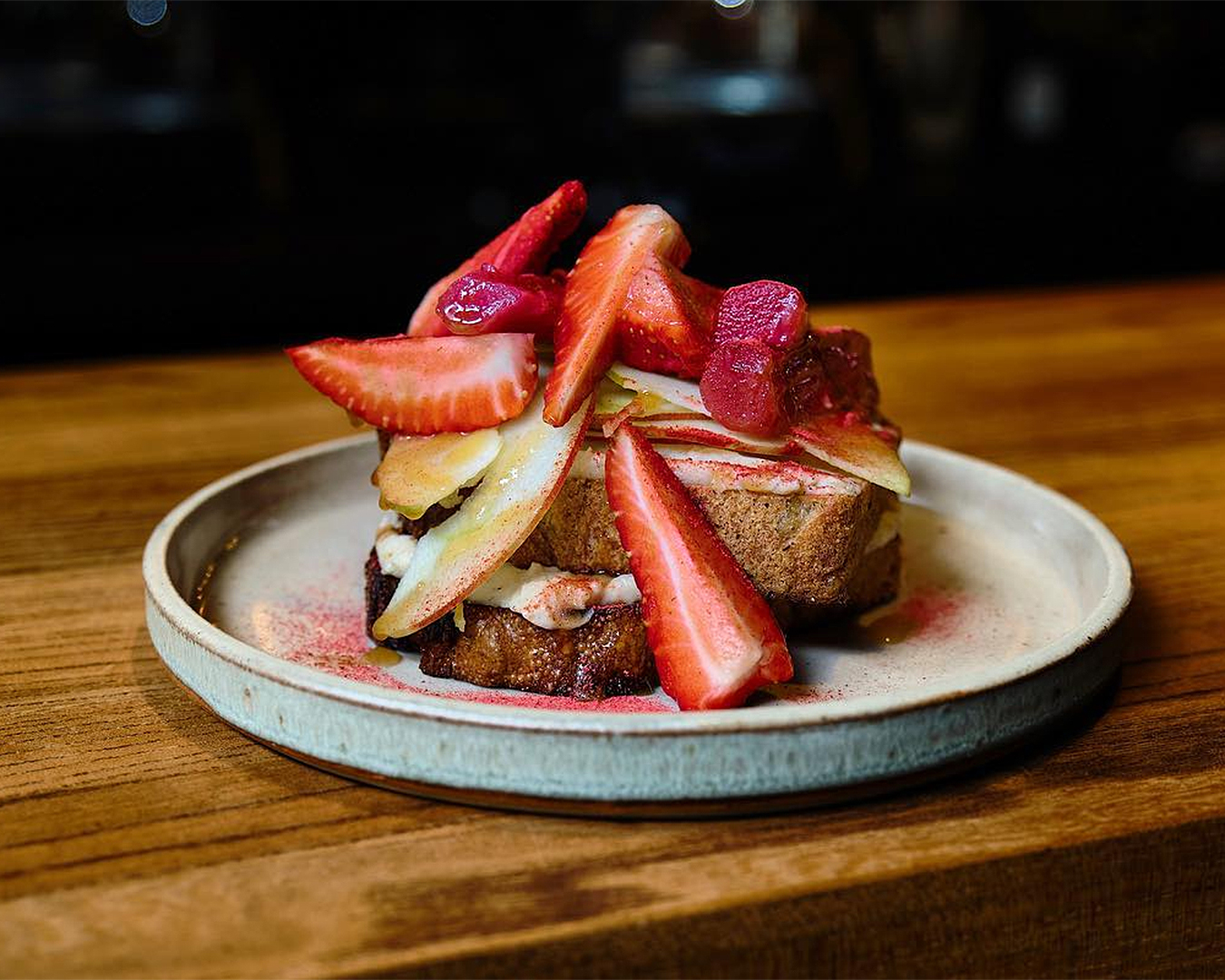 21. Highwater | With exposed brick walls, a frenetic open kitchen and expansive bar, this modern eatery is a slice of the Big Apple. Nearly everything that arrives on your plate is made in-house, so you know it's good.
22. Hillside Kitchen | Proudly meat-free, Hillside's menu has been carefully and cleverly crafted to showcase the humble veg. Even the most ardent carnivores might be tempted to switch sides.
23. Jano | Nestled in a cute yellow villa, Jano is an unassuming gem. Settle in for a tasting menu full of utterly gorgeous food that's screaming to go on the 'Gram – if that's what you're into.
24. Koji | A love child of Asian cuisine and NZ ingredients, this new addition to Majoribanks St has a creative, from-scratch approach to big flavours. Treat yourself to the nine-course chef's menu, your taste buds will thank you.
25. Little Penang | For a cheap and cheerful weekday lunch or dinner, you can't go past Little Penang and their belly-warming Malaysian food.
26. Logan Brown | Synonymous with fine dining in Wellington, this is still a top spot if you're in the mood for a fancy pants dinner. Make sure the famous paua ravioli lands on your plate.
27. Loretta | Catering to your brekkie, brunch, lunch and dinner needs, Loretta is a good time any time of day. The menu has a little something for everyone, from pies to pizza, schnitzel to salads.
28. Lucky | Not strictly a restaurant, but the burgers here are so darn good it would be a crime not to mention it. While the fried chicken rules the roost, wait until you try the halloumi burger, aptly named the 'Happy'.
29. Mason | This compact Newtown joint serves up mouth-watering Lebanese eats, in handy, sharing size plates. Bring a friend and try one of everything.
30. Moy Hall | For when you've been to Poppies a bunch of times and are keen to branch out and try another one of Martinborough's vineyard restaurants. Feast on sharing plates while you soak up the winery vibes.
31. Mr Go's | This is the place to go when you've got a hungry crowd and you just can't decide what to eat. Order a bunch of pan-Asian dishes and watch it disappear in a flash.
32. Noble Rot | Cheese, charcuterie and over 500 wines to try – need we say more?
33. Oiko's | Fancy Greek food in the suburbs that will make you want to smash your plate – but probably best not to.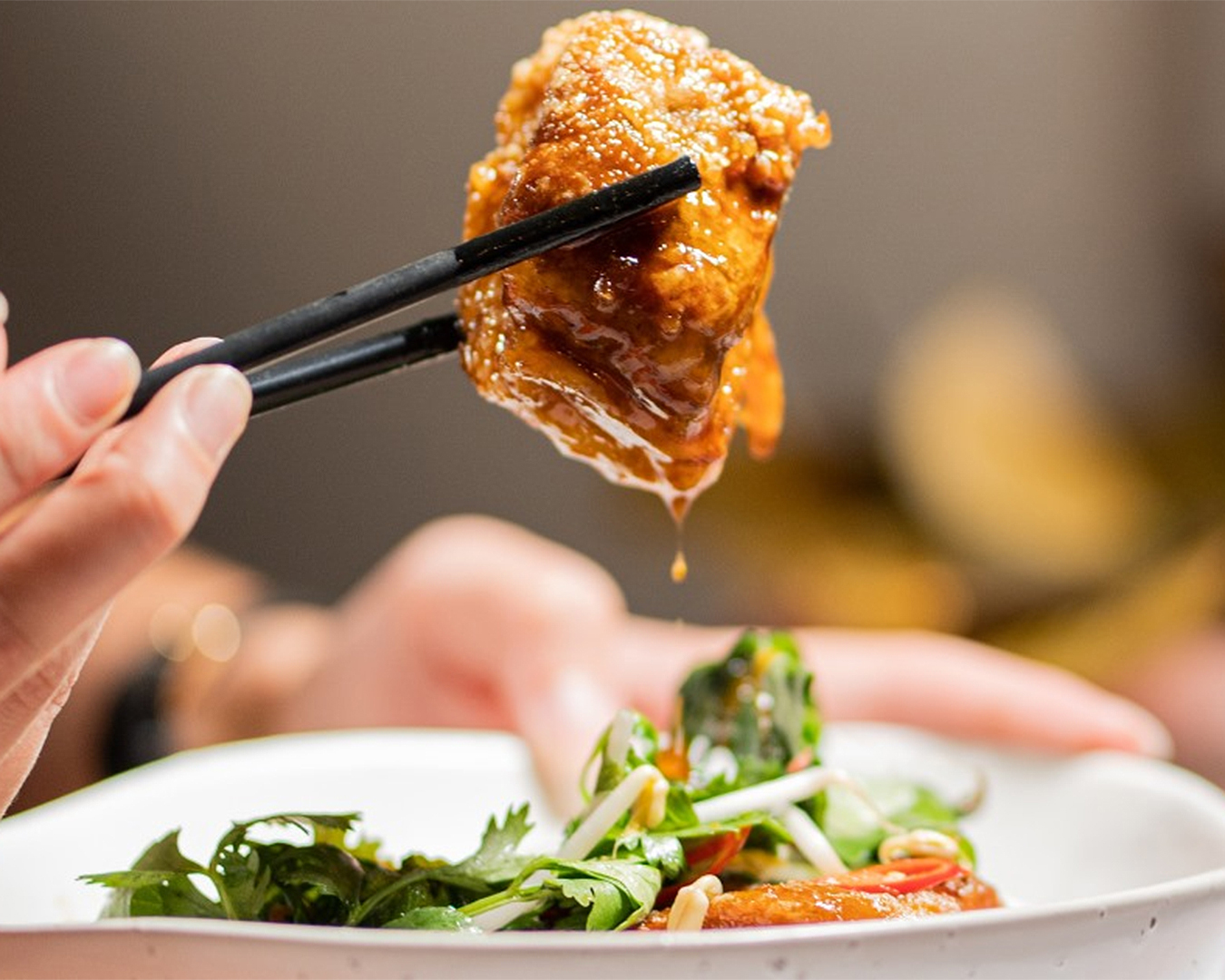 34. Old Quarter | Vietnamese classics like Beef Pho and Bun Cha Hanoi get a fun, modern twist at this buzzy joint, which also knocks out a killer cocktail list full of exotic flavours. It's a trip for your tastebuds.
35. Oli and Mi | It's worth venturing to Petone for a meal at this super cute bistro serving a scrumptious East meets West menu.
36. Olive | Tuck yourself away in the leafy courtyard and savour innovative, contemporary fare at this Cuba Street fave. Swing by on a Tuesday and nab three courses for $55. An absolute steal.
37. Ortega Fish Shack | Hands down the best seafood joint in Wellington, and some of the best service too. This is fine dining without the stiffness.
38. Panhead at Brewtown | Round up the meat fiends in your life for a mouthwatering feast at this Upper Hutt brew pub. Think pork belly burnt ends, brisket burgers, and platters of meat cooked low and slow. Wash it all down with fresh beersies, naturally.
39. Pizza Pomodoro | Put down that subpar delivery menu and make a beeline for this take out joint which cooks legit Neapolitan style pizza. Grab a seat at Goldings Bar and have your pizza delivered direct to your seat.
40. Poppies | If you haven't tried one of Poppie's famous platters, have you even lived? The wine is outstanding too, so be sure you order a bottle or several over lunch.
41. Rams | We'll be the first to admit this place looks a bit average from the outside, but once you've tried the world-famous in Wellington chilli oil dumplings and legendary potato tower, you'll have this spot on regular rotation.
42. The Ramen Shop | This place does what it says on the tin. Soul-warming, fresh ramen that will make you rethink your penchant for two-minute noodles.
43. Rita | This cute-as-a-button restaurant in a quaint cottage serves a three-course set menu which changes as often as Wellington's weather. This restaurant also claims one of Welly's best loos too (trust us).
44. Rosie's Red-Hot Cantina & Taco Joint | From California to the capital, this playful eatery dishes up street food inspired by LA and the Baja Coast. Order a round of slushy margaritas and Monster Nachos and you've got yourself a party.
45. Salty Pidgin | In trendy Brooklyn, this pub-come-restaurant is the kind of spot you want to be your local. Top notch grub, fresh bevvies, and a welcoming vibe make this a home away from home.
46. Scopa | At its heart this is a pizzeria, but you'd be a fool to skip over the other menu goodies, like the fried chicken or "Sexy Fries". Just make sure you save room for the house tiramisu and/or the authentic Italian hot chocolate.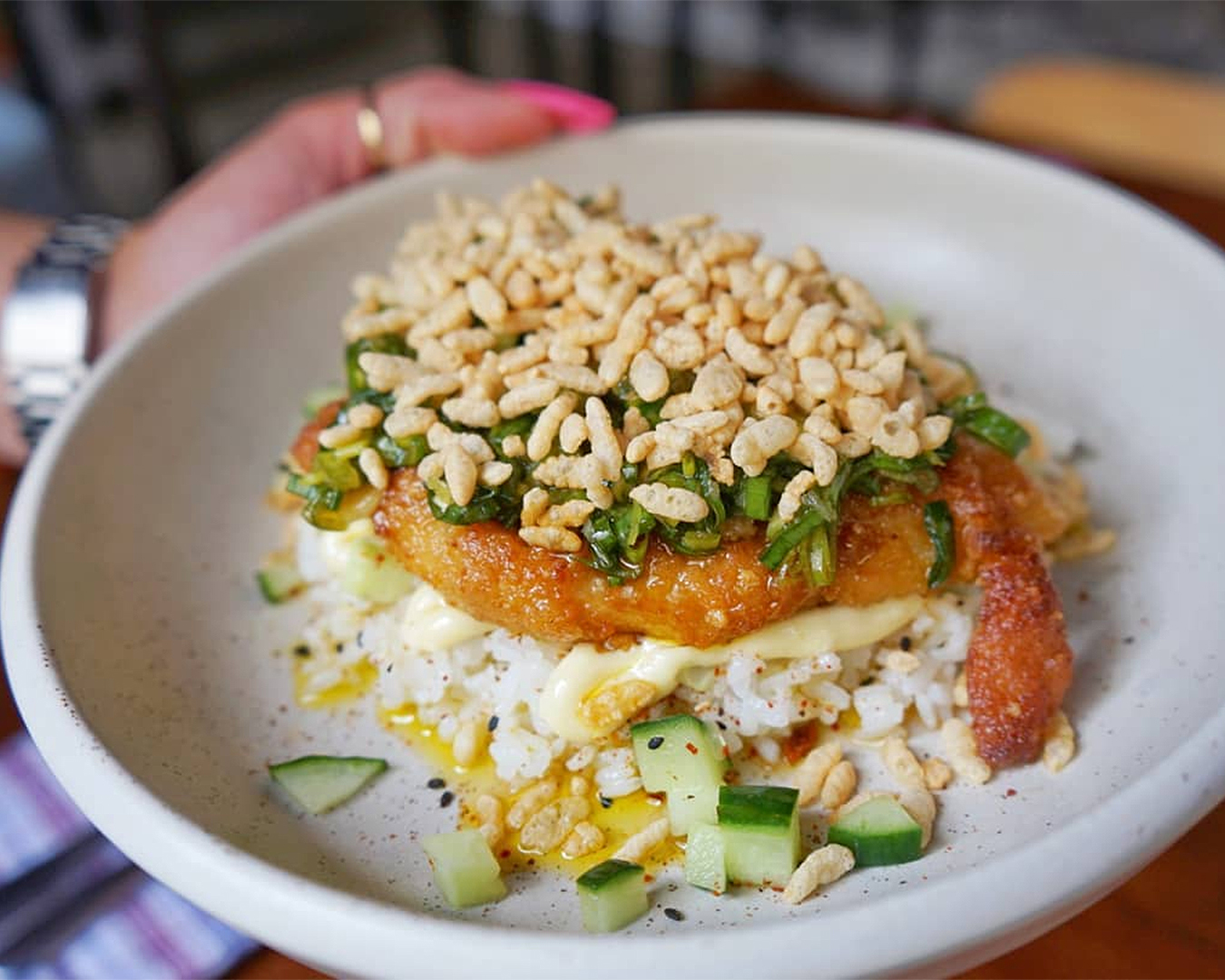 47. Shepherd | The menu often features some odd pairings like "peas and custard", but throw caution into the wind and challenge your palate. You'll thank us later.
48. Soul Shack | No one does a spicy fried chicken sando better than these guys, and they've recently expanded their beloved tiny shop into a larger sit-down venue. Things can get pretty hot around here, so choose your spice level wisely.
49. Topor | Fondly referred to as "That Polish place", this friendly, neighbourhood eatery in Plimmerton serves up wholesome Polish cuisine. Wash it down with plenty of vodka. Na zdrowie!
50. Union Square Martinborough | This grand old hotel is a fine establishment for a chill Sunday arvo bevvy or a slap-up brekkie when you're nursing a hangover after a few too many of Martinborough's famous vinos.
Work off that epic feed with a trip around 50 of the best free things to do in Wellington.
Image credit: Jano Bistro, Burger Liquor, Highwater, Old Quarter, Shepherd.