If you were thinking of giving healthy eating a go this week, think again. Because cult cookie brand, Moustache Milk & Cookie Bar have just launched a Giant Caramilk Cookie Pie that feeds up to 12 people and that, friends, is a deal that's simply too sweet to resist.
This super-sized treat—which at 24cm across, is roughly the size of a dinner plate—takes Moustache's signature golden cookie batter and stuffs it with a layer of Cadbury Caramilk that's so thick, you'll need a shovel (or at the very least, a large spoon) to dig through it. The top is then drizzled with more Caramilk, and can even be decorated with custom chocolate writing for a few bucks extra ('Happy Mother's Day' perhaps??).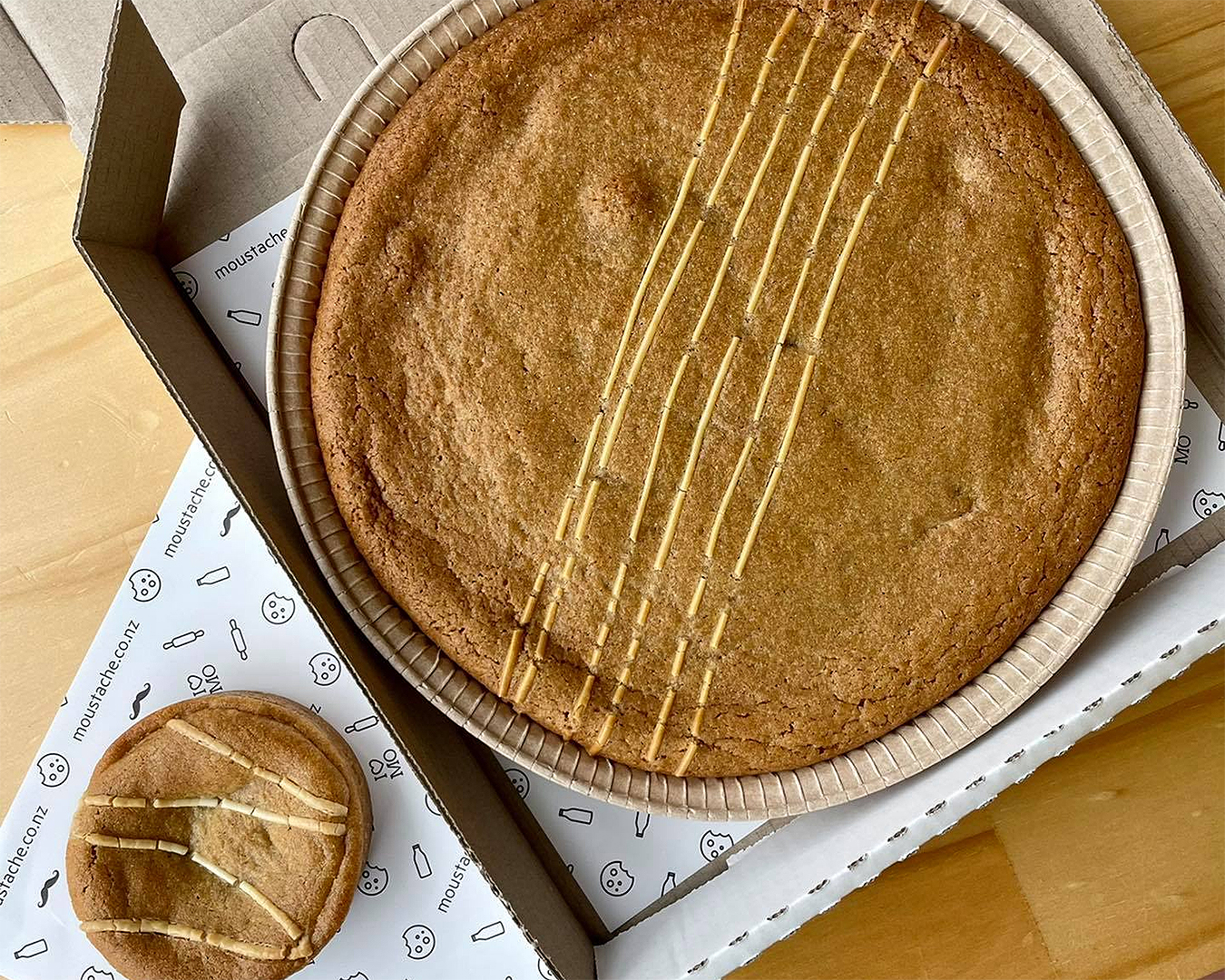 When it comes to treats, we're of the mindset that bigger is better and Moustache are knocking the ball well and truly out of the park with this one. However this isn't the first time the cookie darlings have taken the super-sized route, having also created gigantic versions of biccie faves, Mallowpuffs and Mint Slice.
Get yourself one of these bad boys today and enjoy it by the slice, or Moustache recommends heating it up then adding a scoop or two of ice cream for the ultimate indulgence. Your only problem will be deciding whether or not to share (because if we're honest, we probably won't).
The Details
What: Giant Caramilk Cookie Pie ($39.99)
Where: Order online for nationwide shipping or pick-up from Moustache Manukau, Auckland. Pick-up coming soon to Moustache Riverside, Christchurch.
When: Now
Doughnuts more your thing? Here's where to find Auckland's best.
Image credit: Moustache Milk & Cookie Bar