Nobody wants to waste food, but it inevitably ends up happening all across New Zealand. At the same time, food insecurity is a major concern throughout the country. Realising this gap between food waste and food insecurity, Nick Loosley founded Everybody Eats—a locally-based, not-for-profit with a mission to reduce food waste, food poverty and social isolation in New Zealand.
With Everybody Eats scaling across NZ, we caught up with Nick to find out more about their origins, their mission, and hear about their new Goodie Box initiative.
Take us right back to the beginning, where did the idea for Everybody Eats come from?
The concept was born out of research I was doing for a Masters in Economics for Transition in the UK. For my dissertation I visited and volunteered at a dozen or so organisations. Two of them were working with surplus or rescued food. I was blown away at the amount of amazing food being wasted.
We love that your aim is to 'feed bellies, not the bin', just how big of a problem is food wastage?
Humans waste around 1/3 of the food we produce. If global food waste was a country it would be the third largest emitter of greenhouse gases after the US and China. It is a huge environmental problem!
By founding Everybody Eats you're seeking to redress the balance between food waste and food poverty, how did restaurants first react when you brought them your idea?
We've had incredible support from the hospitality community. Not only have places like Gemmayze St and Bluebiyou given up their spaces, we are lucky to have worked with a lot of NZ's top chefs including Ben Bayly, Michael Meredith, Josh Emmet and Jo Pearson.
Those early days must have been a challenge. How did you get your not-for-profit enterprise off the ground?
I put $1k of my own money into a bank account and got started! We were lucky that Samir and the team at Gemmayze St liked our concept and wanted to be part of it. We were able to use their space and equipment without needing a whole lot of money to get started.
Talk to us about the importance of offering a community space for people facing food insecurity. Why is it important to let people 'pay as they feel'?
The pay-as-you-feel model is inclusive; it allows people who can afford to pay for a meal to do so, and perhaps contribute to future meals, while giving more vulnerable people an opportunity to enjoy a dignified experience without feeling any guilt or stigma. With this model and by not suggesting prices we are able to use food as a toll to successfully bring together a diverse mix of people, many of which wouldn't otherwise interact. We see people from all walks of life breaking bread, making connections and building trust, it's magical.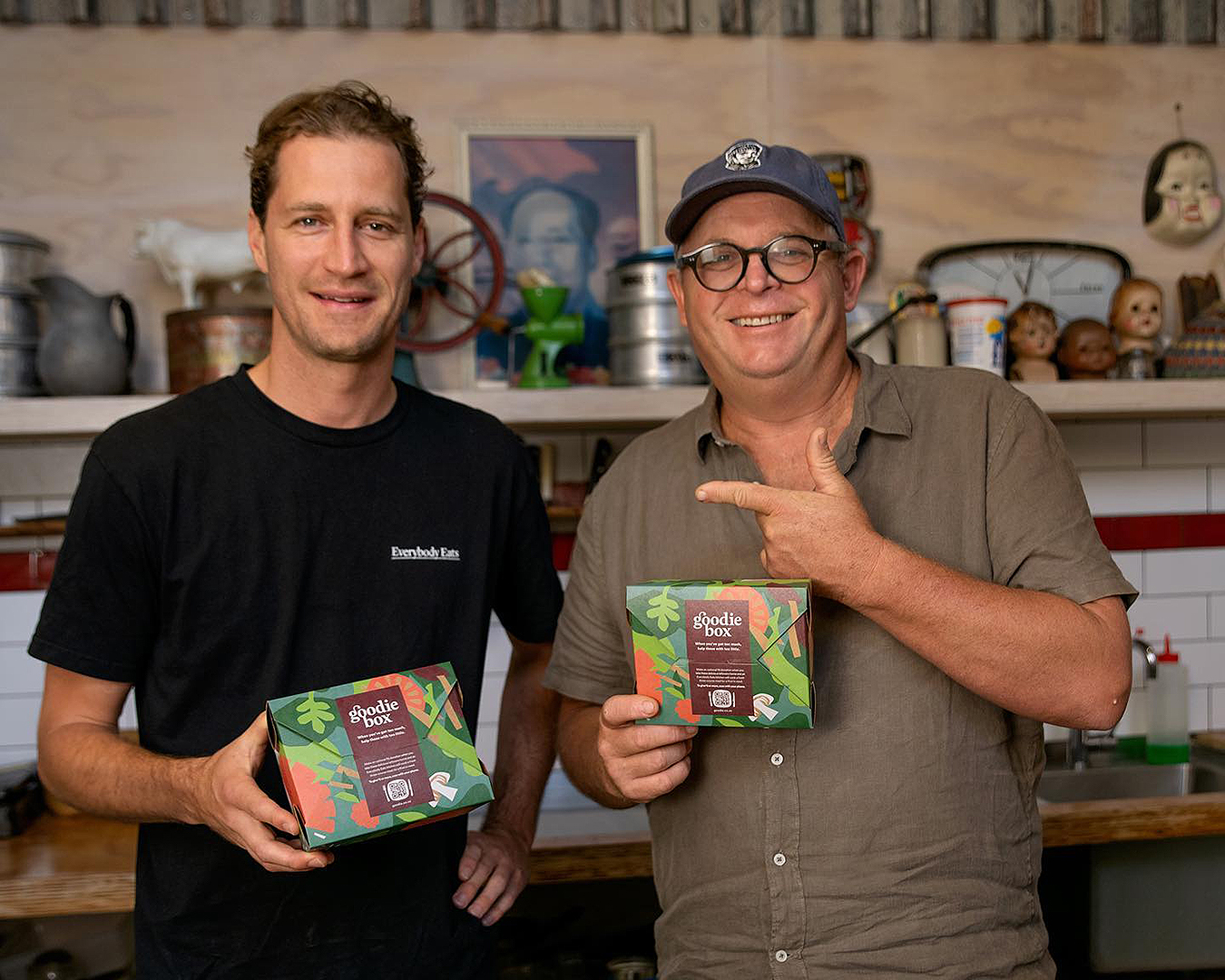 Now together with Al Brown, you're spearheading the 'Goodie Box' campaign whereby people can pay $5 to take home a doggie bag with their leftovers from selected restaurants at the end of their meal, and the proceeds will go directly to supporting the work of Everybody Eats. How will this initiative help your organisation with its long-term goals?
The Goodie Box campaign is really about three things:
Driving behaviour change and championing reducing food waste
Raising money to help us grow so we can continue on our mission to reduce food waste, food poverty and social isolation in NZ
Raising our profile and reminding people about the work we do
What's one piece of advice you'd give to young entrepreneurs starting out?
Just start. Whatever your idea is, start doing something about it. It might not be easy and be prepared to fail. Do your research, think critically about your idea and talk to smart and experienced people about it, but don't get bogged down. The real learning begins once you've started actually doing it.
What do you think is the most important thing we should be doing daily in terms of sustainability?
This is a difficult question because our planet is not in good shape. From a practical perspective, we need to think of the issues we have in order of priority. Climate change is probably our biggest known threat, so we should be focusing on reducing our emissions. Don't get me wrong I don't like things like plastic, but we can hopefully deal with this once we know our future on this planet is secure.
I am not sure with our current (Western) thinking we are going to be able to address the issues we face as a species. If we were all to take a few deep breaths and meditate, we would be more understanding and compassionate and I genuinely think we would be far better equipped!
And finally, what's next for Everybody Eats?
Right now we are very focused on growing the Goodie Box campaign. We need to sign up more restaurants in order to make this a nationwide movement.
Now that our concept is proven it's all about considered growth. We are about to move from 1 to three days per week in Wellington and I'm currently looking for a second permanent restaurant in Auckland.
Be sure to check out www.goodie.co.nz to do your bit in alleviating food poverty.
Plan to visit six of the most sustainable eateries in Auckland.
Image credit: Everybody Eats