New Zealanders are becoming more connected to their choices than ever, making conscious decisions on the 5 W's (and H) of spending our money. And for what reason? Why, the future of our planet of course! If you've recently watched David Attenborough's new Netflix documentary, had a slight panic attack, and are now looking for new ways to reduce your impact, choosing sustainable food options is a great start. Thinking critically about how we spend our hard earned cash allows us to do some good, whilst enjoying the goods. Using a metaphor that is probably not the most appropriate for this sort of article—it's a two-birds, one stone kind of approach.
A big barrier to leading a more sustainable lifestyle is often cost, so wherever you're able to spend your money (and time, going off the capitalist equation that time = money) on sustainable choices is a foot in the right direction.
Tāmaki Makaurau is so lucky to have the spread of eateries we have, and this is by no means an exhaustive list. If you can't see your favourite sustainable spot on here, take that as an opportunity to influence the people around you about where you go and why, and educate people on how way to live a more sustainable, environmentally-friendly lifestyle. If that is something you haven't really considered before, let this be a good starting point for you to dive in from. Let's tuck in.
Ortolana
Britomart
Named for the Italian meaning of 'market gardener', Ortolana is for farm to table enthusiasts, celebrating local growers and producers by creating excellent meals and beverages from their offerings. The hustle and bustle of downtown Auckland disappears when you arrive at the Pavillion to sit beneath Ortolana's atrium, ready to appreciate a meal prepared with integrity. Ingredients are likely to be foraged, gathered, caught or farmed. For the sustainably-minded consumer, we're always asking questions about where our food comes from, and you can count on Ortolana to ensure that the distance between the paddock and the plate is never too far apart. With their menu designed around what is in-season, you won't find a tin of canned tomatoes or the likes anywhere near this joint—the food is fresh, thoughtful and most importantly, delicious.

Cazador
Sandringham
A family affair since 1987, Cazador has been serving up an incredible food experience for over 30 years. Famous for their approach to protein, sustainable meat is in this establishment's DNA. Game meat is on the chopping block, and not much of it is going to waste (be brave and try the chicken hearts, go on), allowing diners to appreciate the beast as greater than the sum of all its parts. With the reins of the restaurant in the hands of its founder's son, Dariush and his partner Bex operate Cazador and have taken its bold offering to brand new heights. This neighbourhood restaurant diversified their offering after the first lockdown and repurposed part of their shop to create Cazador Delicatessen. As well as planning your booking of the restaurant, head to Sandringham to the deli on everyone's lips, serving in-house made charcuterie, local cheeses, breads and a myriad of other delectable treats.
Kind
Morningside
What's in a name? Kind is so many things. An all-day eatery, yes, but also a symbol for how we can be kind to the planet, kind to each other but also to ourselves. Leading the charge is Cathie, who has ushered in a place where you can enjoy yourself in the midst of a concrete jungle—yet strangely feel a part of nature. Set up in the Morningside Precinct, their entire dinner service is completely vegan, and around 80% of their day menu is plant-based—however, you can still nab a few free-range, non-vegan ingredients (cc: bacon). With an ethos rooted in sustainable practices, by supporting Kind, you're also supporting a social enterprise empowering the community with different ways and resources to take care of our planet.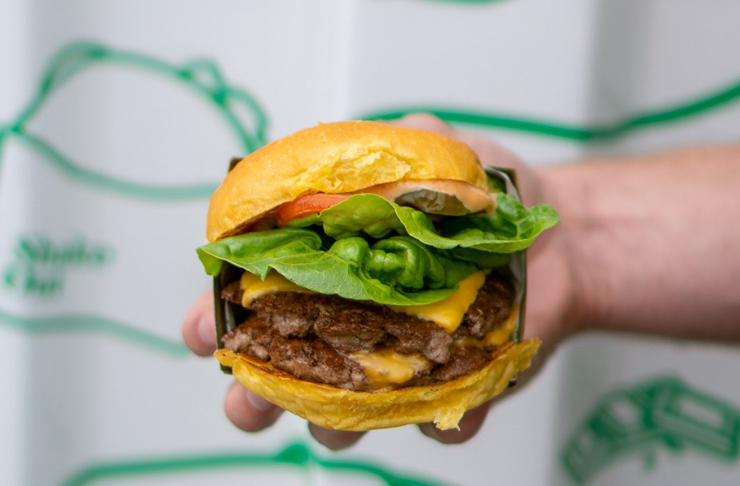 Shake Out
Takapuna, Palmerston North, Hamilton East
The best burgers are the no frills kind, and with that mantra, we give you Shake Out. Operating on the idea that simple is best, compliment your shoestring fries, shakes or a whole pickle with the best burger in town. A burger is only as good as its ingredients, so their beef is NZ grass-fed (yay for low food miles), chicken is free-range, dairy is organic, and the veggie patties are made from vegetables. Funny that. Whether you're dining in or taking away, all of their fayre is served in compostable packaging which is a win for many reasons. Besides less organic material heading to landfills, we also realise that means less dishes for them to wash, equating to less water usage which is both great for the planet AND our city currently stricken with drought. If you're eating off-site and don't have the right conditions to compost the packaging at home, save it for your next burger run and return it to their commercial compost bins like the good Kiwi you are. For more information about commercial composting, check out the good folks at WeCompost.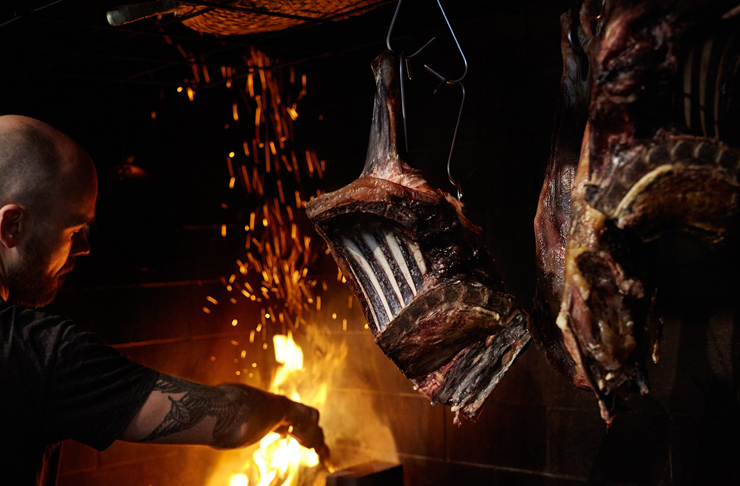 Pasture
Parnell
For anyone interested in sustainable food and eating, you should definitely read up on the slow food movement. Kick mass-produced and processed food to the kerb and celebrate quality over quantity by connecting yourself to the journey of producing and consuming sustainable kai. Pasture is this, and so much more. An intimate experience will be had, which has been curated by Ed Verner and his team. There are no tables, rather guests are seated at the chef's counter who prepares sustainable, seasonal cuisine. Everything about the experience has been thoughtfully mustered, with the ingredients of each meal preserved, cured, aged or created by the Pasture team for your dining pleasure.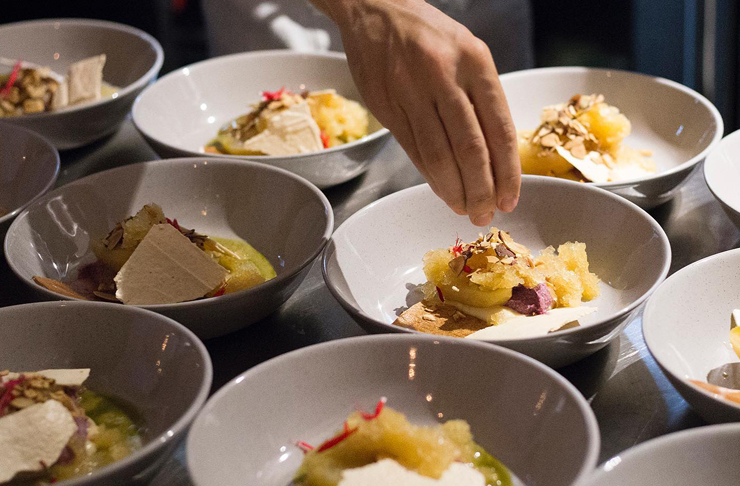 Everybody Eats
Onehunga, Karangahape Road
Here's a not so fun fact: around one third of all food produced around the world ends up in landfill. Along with the precious time, energy and resources it takes to produce that wasted food, it doesn't break down like it would in your compost bin at home, instead producing greenhouse gases which contribute to global warming. Add the growing statistics of people unable to access food, and you've got yourself an existential crisis. Everybody Eats is a social enterprise with a big mission: to decrease food waste in our backyard and provide easy access to meals, all whilst bringing people together. With permanent digs in Onehunga and a pop-up once a week in St Kevin's Arcade, they collect perfectly edible food destined for the dump to create amazing three-course meals prepared by passionate guest chefs and volunteers. It operates on a pay as you feel model, meaning that everyone can support the cause, no matter what you can afford.
After more ways you can reduce your impact on the planet? Check out all the things we're learning about sustainability.
Image credit: Kind, Ortolana, Cazador, Kind, Shakeout, Pasture by Aaron Mclean, Everybody Eats