There's a lot to love about New Zealand right now (just ask anyone living overseas!), so the timing really couldn't be more perfect for the opening of the Cordis hotel's gorgeous new Kiwi-themed bar—Our Land Is Alive.
Located at the entrance to one of Auckland's most luxurious hotels, this stunning new spot is dishing up an incredible menu of locally-inspired tipples and nibbles, all in a beautiful, distinctly New Zealand setting. Basically, you're gonna want to sink a drink here, stat.
There are nods to Aotearoa at every turn, but not in a predictable, silver fern-kinda-way. This is the Cordis, people, so here Kiwiana is done with class. Case in point? The sign greeting you at the door, pumping out geothermal-ish smoke and set atop a retaining wall made from huge blocks of basalt rock. Or the cosy courtyard, complete with an outdoor fireplace and lush native greenery (if we didn't know better, we'd think we were in Queenstown).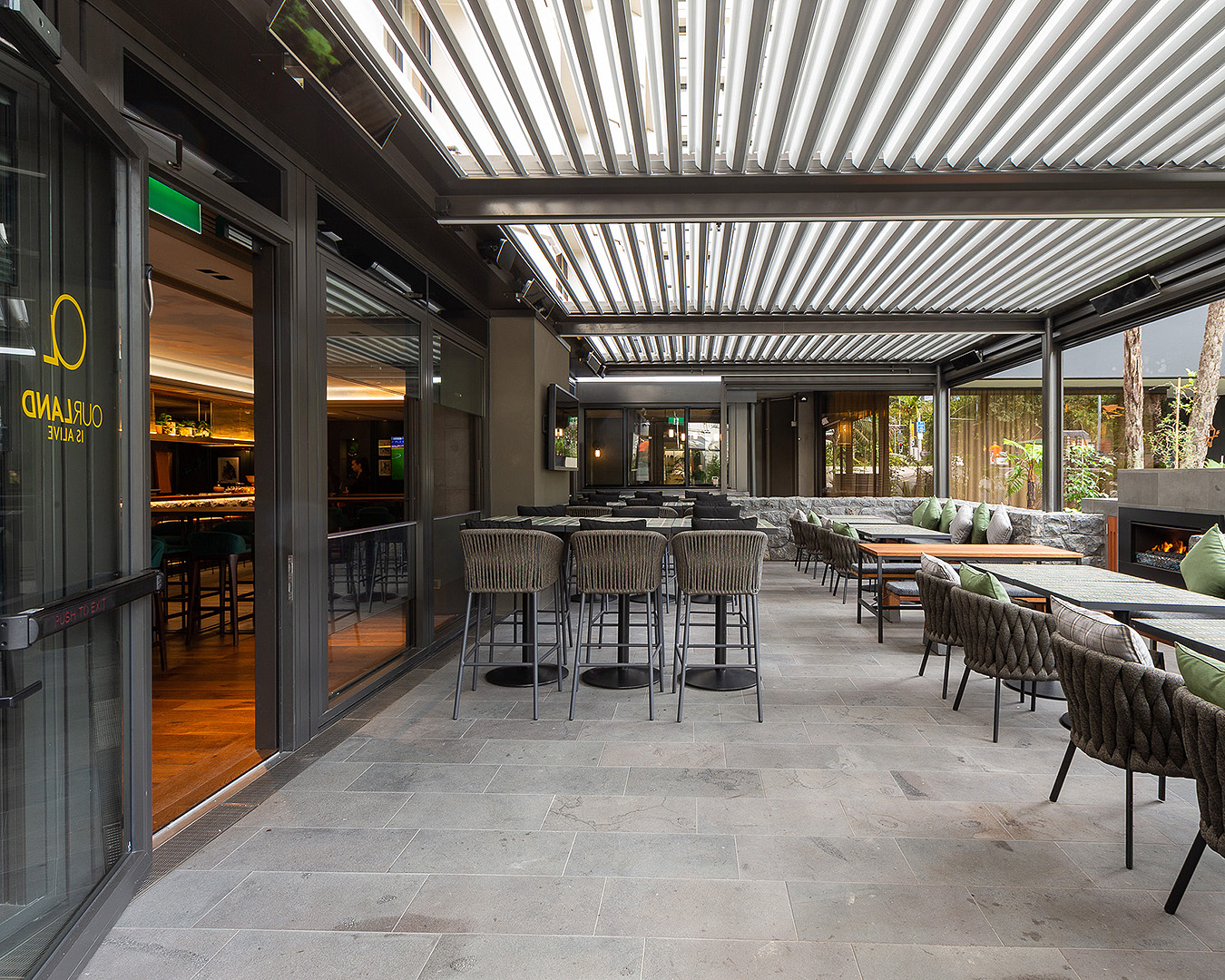 Inside, things get even more impressive—from the ceiling decked out with dreamy white clouds, painted by local artist Ross Lewis (this IS the Land of the Long White Cloud, after all)—to the bar made from reclaimed kauri—and the prints of native birds and other Kiwi creatures adorning the walls.
And we absolutely have to mention the moss-covered alcoves (which we may or may not have touched, to see whether in fact said moss was real...). Yip, they've literally thought of everything.
The food and drink is equally on point but really, we wouldn't expect anything less from somewhere as epic as the Cordis. Let's start with the cocktails. Inspired by the classics, each one features a unique Kiwi twist, with a cheeky name to match and is made from only the best local spirits (think Lighthouse gin and Thomson Two-Tone whisky, to name but a few).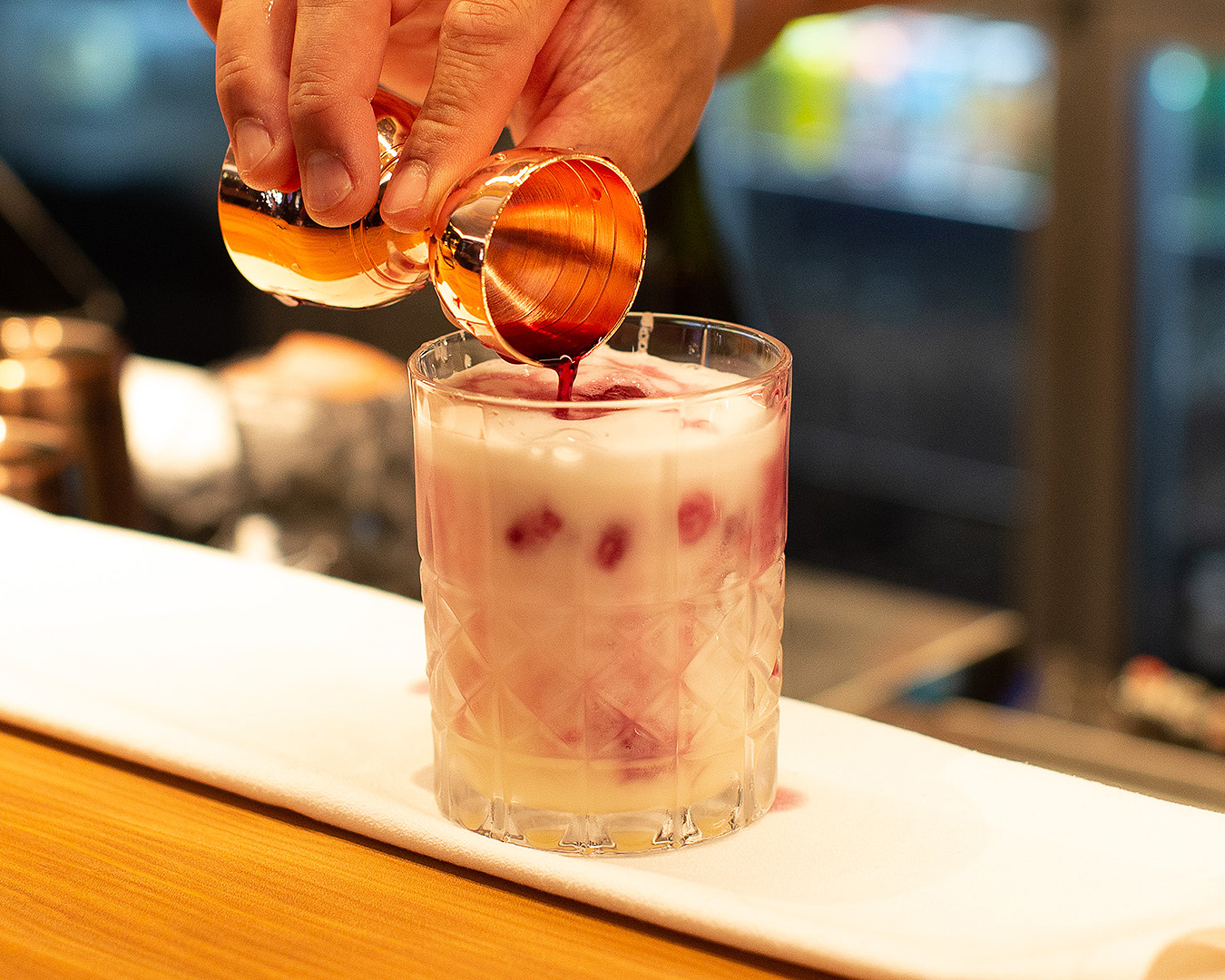 You'll definitely want to down at least one Tamaki Sour (a punchy pink tipple inspired by the famous NYC tonic), a Kikorangi Fizz (bringing together gin, lemon, yuzu and butterfly pea tea) and heck, why not a White Cloud while you're at it (made with smoked apple wood, this one's worth it for the show alone).
And if—God forbid—cocktails aren't really your thing, worry not because they also have a damn good selection of Kiwi crafties, plus two local wines on tap (and many more by the bottle).
You'll be wanting something to soak up all of that alcoholic goodness, so what better place to start than with the Our Land Is Alive charcuterie board. Laden with cured meats, cheese, pâté, fruit and crackers, this is just a taste of what's to come—a mouthwatering menu focusing on quality New Zealand ingredients and designed by long-time Cordis executive chef, Volker Marecek.
Follow up with the incredible hangi-inspired Down to Earth, where a whole roasted pumpkin is hollowed out and filled with a fragrant combo of silverbeet, coconut cream, chilli, coriander and of course, pumpkin that will have your tastebuds reaching for the heavens (not for the ground, as the name suggests).
Or perhaps you'd rather sink your teeth into the deliciousness that is their free-range Wairarapa lamb ribs, marinated in duck fat overnight then deep-fried and served with a refreshing cucumber salad and raisin pesto for peak tastiness. Or hook into the Fisherman's Pie, topped with golden potato mash and better yet, made from sustainable fish.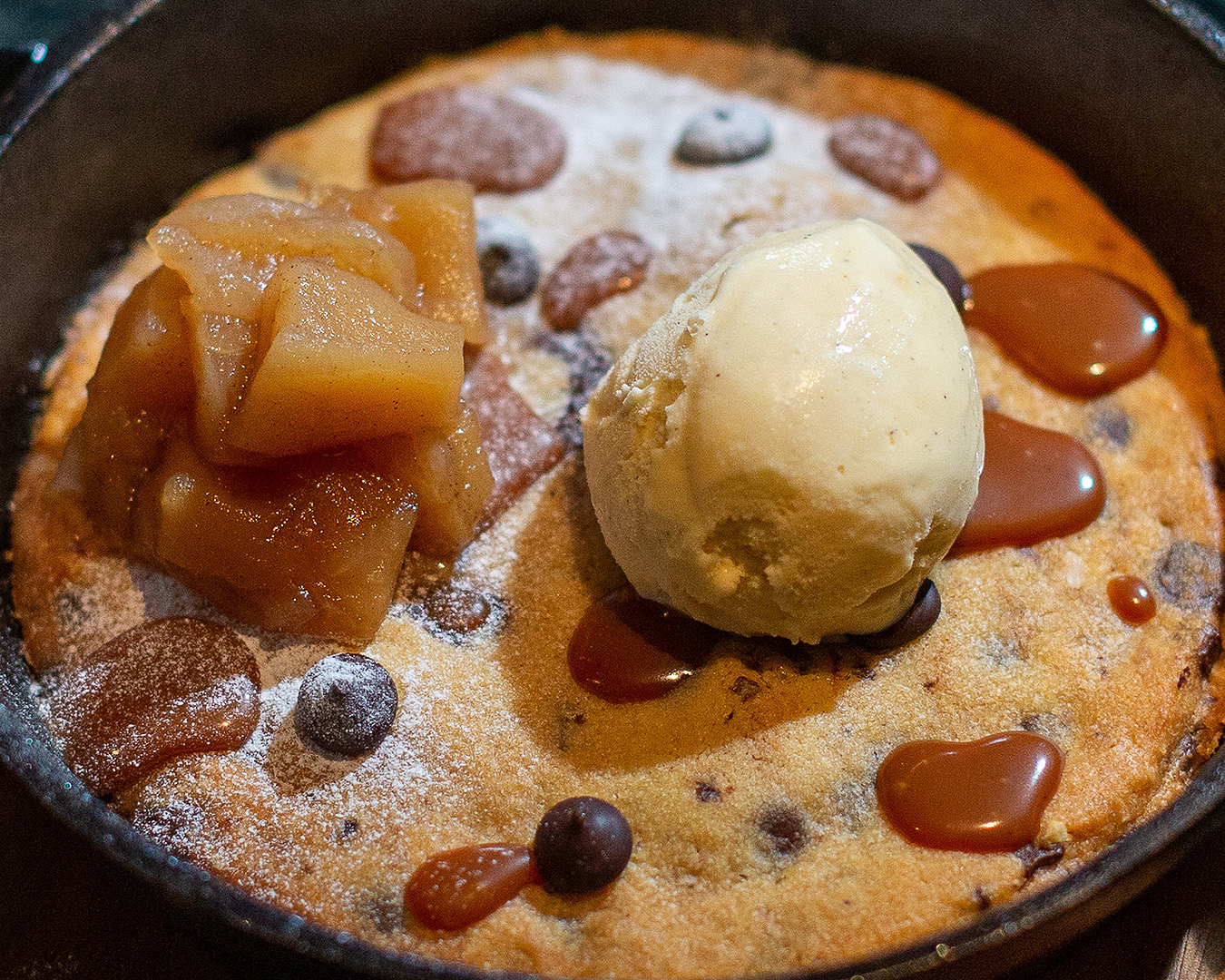 And you absolutely cannot leave without trying the jaw-dropping skillet cookie—served direct to your table, still in the pan. Laced with chocolate chunks and caramel then topped with apple compote and vanilla ice cream, it's just like the kinda cookie your nana would make (only on steroids).
As for the name, we reckon they got that bang-on, too—because in this beautiful new corner of the Cordis, our taste buds have well and truly come alive.
For more images and information, including opening hours, click here.
Image credit: Wono Kim