Sonny Ngatai (Ngāi Tahu, Ngāti Rangiwewehi, Ngāi Te Rangi, Ngāti Whātua o Kaipara) is Urban List's guest editor. Sonny is a champion for te reo Māori and has worked both behind and in front of the camera for a wide range of platforms, from TVNZ to Whakaata Māori, Discovery to Nickelodeon. With his partner Kiriana Hautapu (Ngāti Raukawa) they own and operate Ata, a full-service indigenous digital promotion and production house. Together they run national campaigns that celebrate Aotearoa New Zealand.
Growing up in Rotorua, my favourite show was The Simpsons, a portrayal of an ordinary suburban whānau (family) embarking on the quirkiest and most endearing adventures.
Much like the show, my own whānau is just your typical suburban bunch—with mum and dad, a younger brother, and an extended network of aunties, uncles, nans, koros, and cousins that could rival a small village, like Springfield.
And like the Simpsons, we've embarked on our own canon event, our own adventure—a journey in reclaiming te reo Māori.
My mum and dad don't speak te reo, but they've been my biggest champions. It was their decision that their children would be reo Māori speaking. So they sent me to kōhanga reo (full immersion kindergarten) and ensured I grew up learning and speaking te reo Māori right up to college.
This is a privilege they made sure my brother and I had, but it is one they didn't get to enjoy themselves.
But hey, my brother and I aren't the first reo speakers for our whānau. While I'd like to label myself a trendsetter, my koro (grandpa) and namesake was a native speaker, his parents spoke te reo Māori, and it was passed down to him.
He grew up in a reo Māori speaking home, a returning standard now, but the norm back then. However, due to the trauma he experienced during his school years, being beaten for speaking te reo Māori, he never passed it on to my dad. He passed away before he could meet his reo-speaking mokopuna.
If you check out the Stories of te Reo website, research shows the number of speakers in our parents' communities in the 70s, painting a picture of a language in peril.
While the moonwalk may have been in, te reo Māori was being pushed out. Even though my parents wanted to learn te reo at school, they were encouraged to pick up 'more important' subjects like maths and science (ick).
There were a lot of red flags back in the day, and te reo Māori was affected by lots of them! Back then, fewer children than ever before were being raised in te reo. Only two in 10 Māori people were fluent speakers of te reo and most of them were elderly.
Yet, just like in Star Wars, the reo Māori empire struck back and the language has returned to our whānau. It may have skipped a generation, but it is here to stay—FOREVER.
If only I could let my koro know that not only is it good to speak te reo Māori, but that it thrives in his whānau again.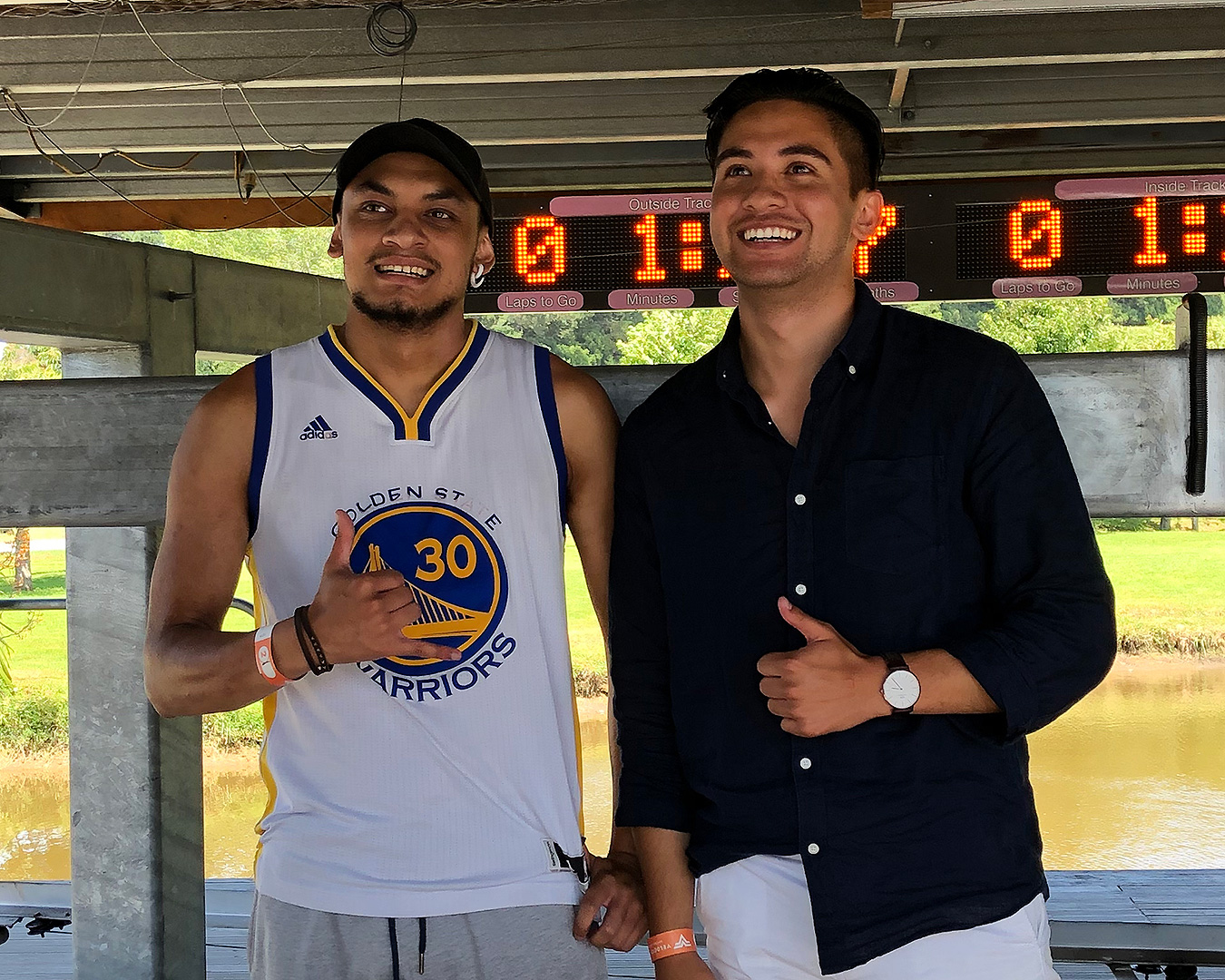 This week is Te Wiki o te Reo Māori, and we're all invited to stop what we're doing and celebrate te reo Māori at 12pm, on 14 September. Whether you're making lunch at work, or dodging work, join the rest of Aotearoa and celebrate te reo Māori. You can kōrero (speak), waiata (sing), pānui (read) and more—whatever you do, do it in te reo Māori.
This marks the very moment the Māori Language Petition was presented to Parliament in 1972, on the first Māori Language Day. Three years later, it became what we now know as Te Wiki o te Reo Māori.
The thing that people don't know, is that the battle for te reo Māori was not just championed by reo Māori speakers; it was also championed by non-reo-speaking people from all backgrounds and cultures. Like my parents, they shared the same love and passion for the language.
Our journey isn't just about learning; it's about reclaiming a piece of our whakapapa that was nearly lost. It's about bridging the gap between generations and healing the wounds of the past.
Being a reo Māori speaker is a testament to the resilience and strength of my parents, and all those who have championed the language. It's a reminder that my brother and I must not only speak te reo but that we pass on te reo to our tamariki and mokopuna.
As our whānau continues on this journey, we do so knowing that we are part of a larger movement to revitalise and preserve our reo. We're not just learning te reo Māori; we're living it, breathing it, and passing it on to the next generation.
Te reo Māori is not just a language; it's a lifeline to our culture, our identity, our history and our future. And for our whānau, that lifeline is stronger than ever.
We've gone from Simpsons to Super Saiyan—who now wields the Kamehameha reo Māori power!
And we're not the only whānau. In a recent poll by Te Taura Whiri i te Reo Māori, the Māori language commission found that eight in 10 New Zealanders consider te reo Māori as part of their identity.
For many, te reo Māori is seen and heard everywhere. With kōhanga reo and puna reo full of waiting lists and Māori language courses oversubscribed, people and whānau across the country are using, and sharing te reo Māori.
So from my whānau to yours, kia kaha te reo Māori!
Check out these great resources to guide you on your te reo journey.
Image credit: Sonny Ngatai.