Summer is finally here and we couldn't be more ready to frolic in the waves and relax on the beach.
As ocean-lovers, the future of our seas and marine life is at the forefront of our minds so there's no better way to kick back than in some stunning, sustainable swimwear.
We've looked high and low to find the most sustainable swimwear labels around that are ocean-friendly and will have you feeling great all summer long.
Euphoric Collection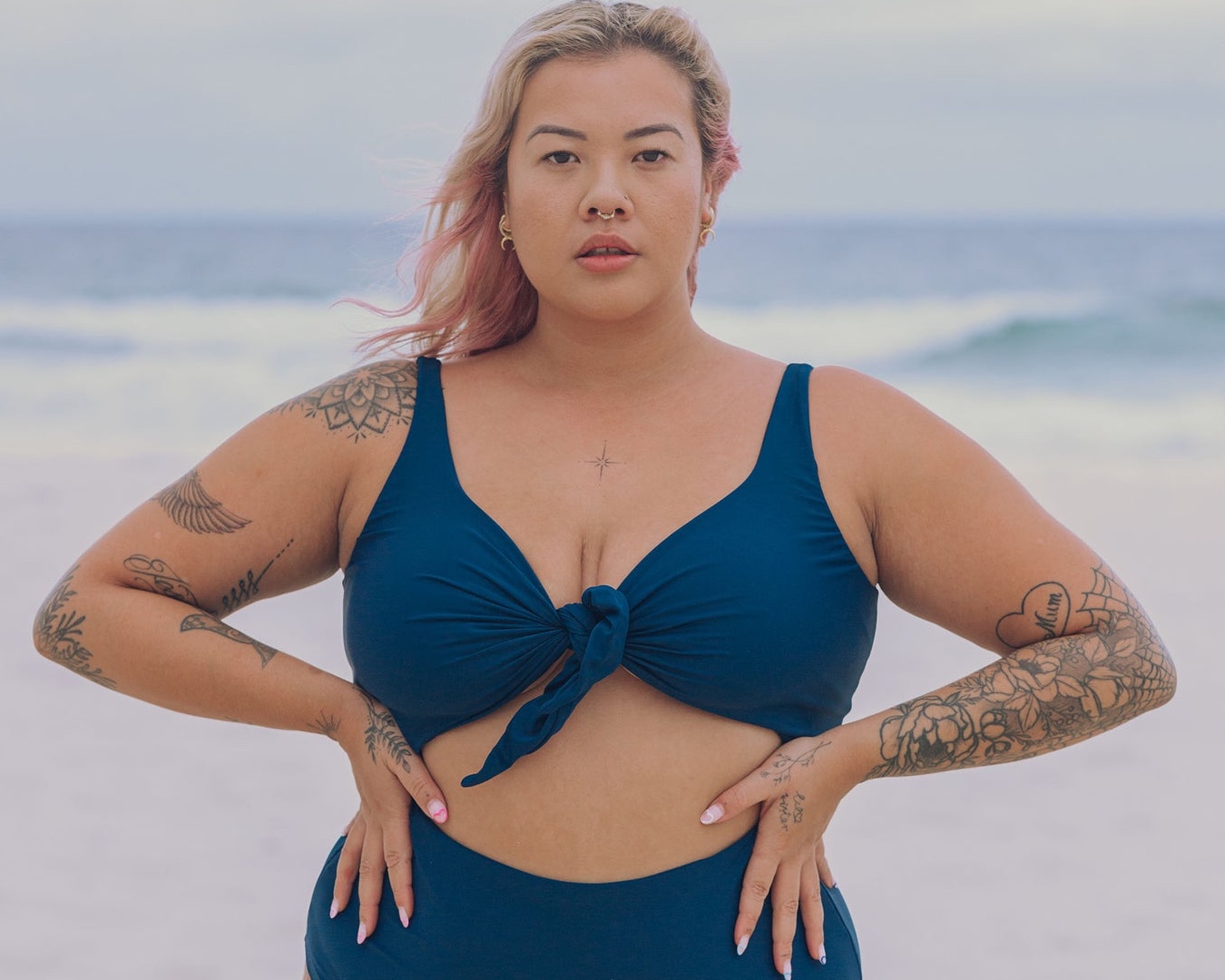 Euphoric Collection is a one-woman label based in the Wairarapa. Bespoke, sustainable slow fashion is its ethos with every item being handmade to order from Australian and Italian ECONYL-based fabric. Each piece is inclusive, ethically made, sexy and supportive so you can live the good life at the beach.
Seafolly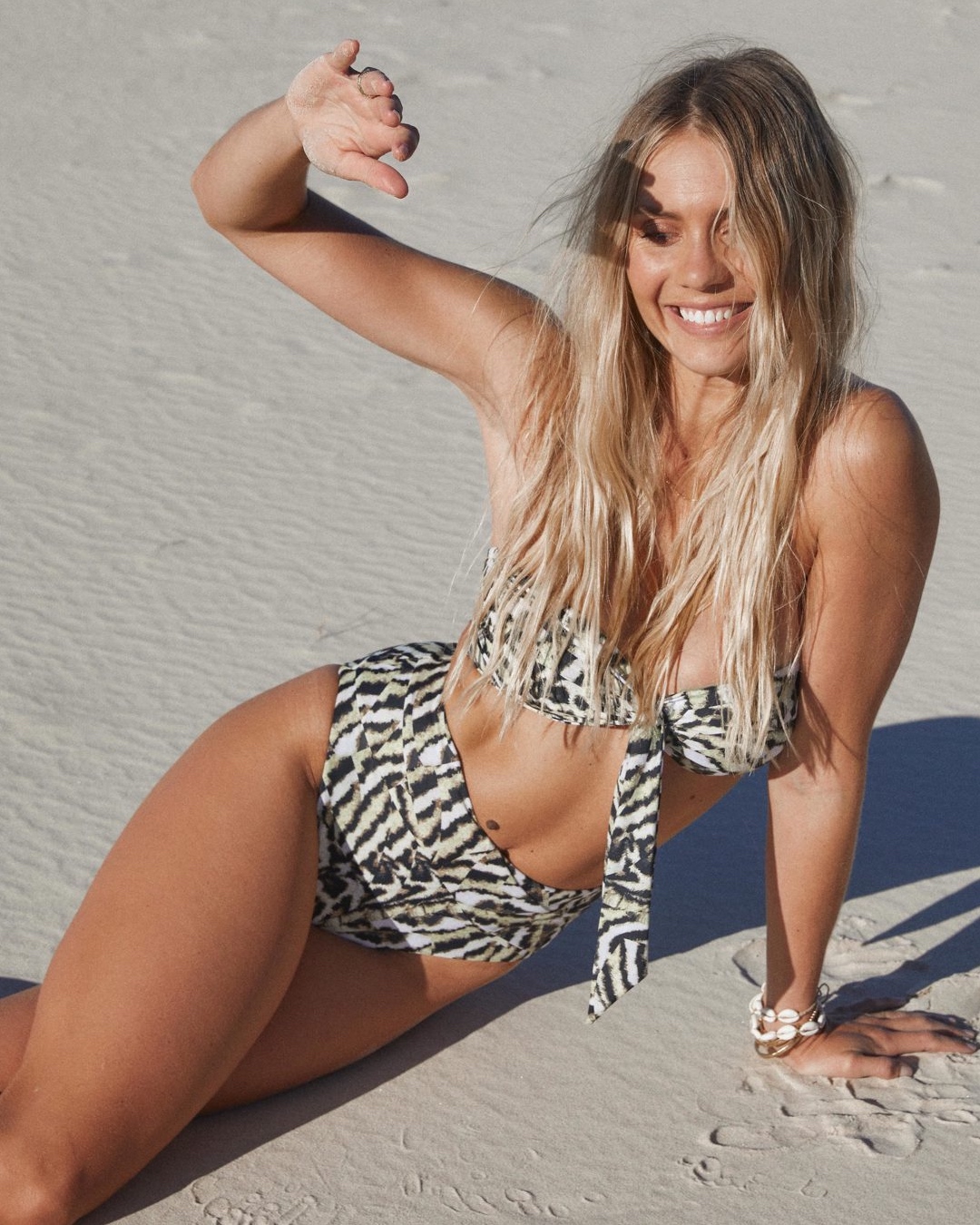 Made from recycled nylon, and delivered in reusable calico bikini bags and compostable shipping satchels, Seafolly's eco collections are a solid pick for summer. For that enviable surfer style, you can't go wrong with their long-sleeved surf suit, with added sun protection to boot; and their Mandalay twist tie bandeau, with high-waisted pant, is just gorgeous.
Salt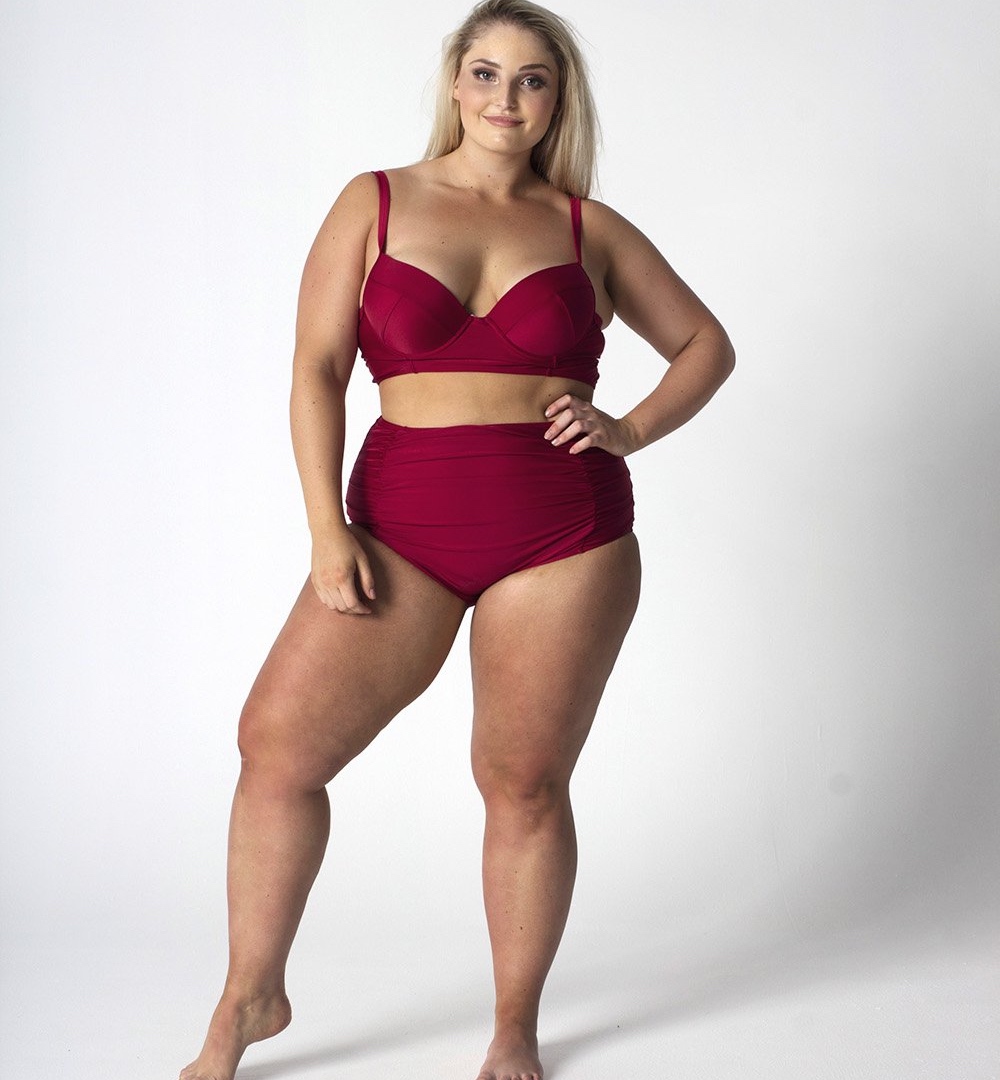 Handmade across the ditch from recycled ECONYL Italian lycra, $1 from every Salt order is donated to Sustainable Coastlines to help clean up Aotearoa's oceans and waterways. Salt uses acid-free tissue paper printed using soy-based ink for their packaging, recycled plastic reusable pouches and hang tags made from recycled paper. We love the Salt Enzo Top with underwire and band support, two-way straps and an adjustable back slider so you can change up your togs to suit your mood.
Seer & Wilde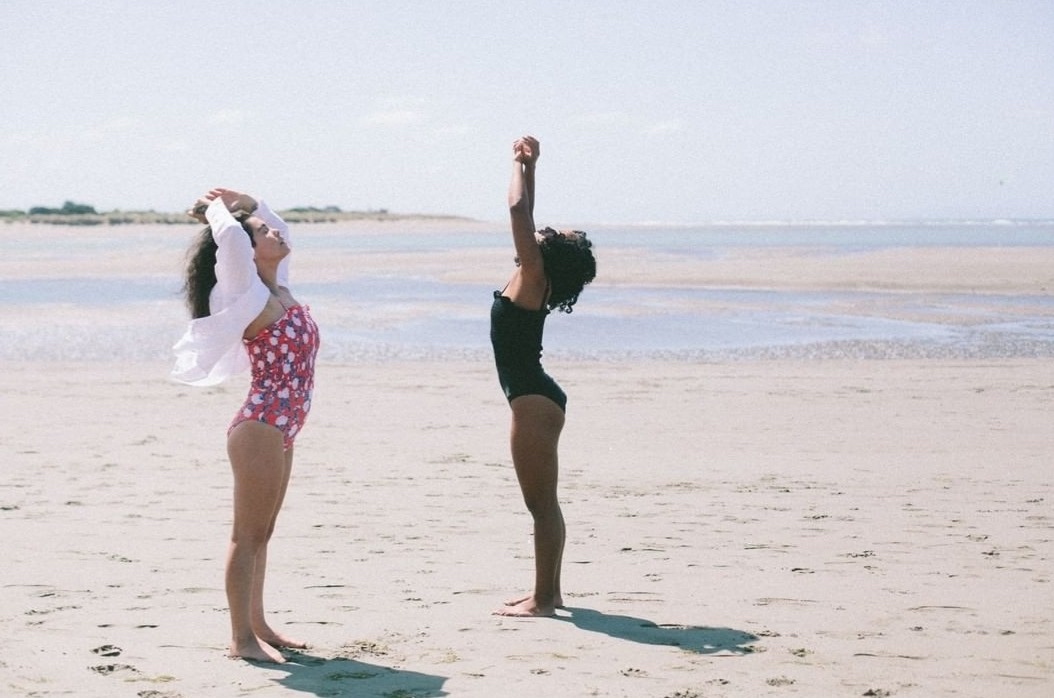 Sustainably-focused local label, Seer & Wilde, creates effortlessly feminine pieces that help the wearer feel more connected to themselves and to mother nature. Each piece is made ethically in Indonesia from regenerated nylon and polyester fibre, and most tops are pregnancy and breastfeeding friendly. We love that this label values connection, freedom and acceptance.
Woven Sun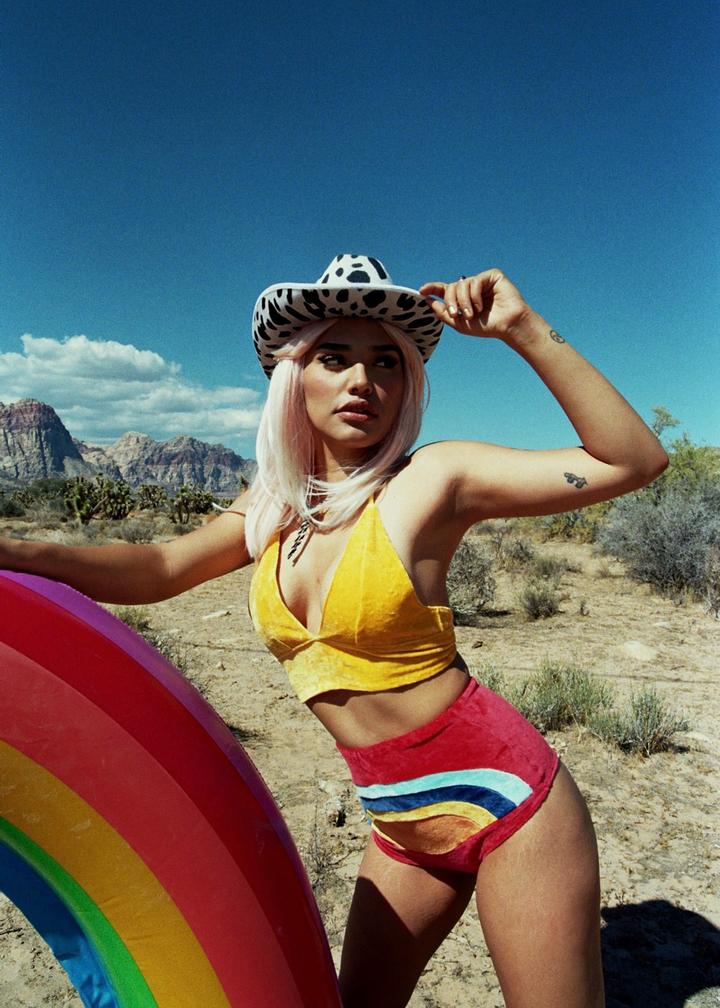 Ok, so these aren't technically swimming togs but if your perfect beach day is more sunbathing than frolicking in the waves, these retro, vintage-inspired, wearable art pieces will certainly make a statement. Each Woven Sun item is made to order in Australia so it might take a minute to reach you, but it'll be worth the wait. These sustainable bamboo velour beauties are best paired with a giant rainbow or, if you've just run out of those, a pair of old school skates and an ice cream.
Horizon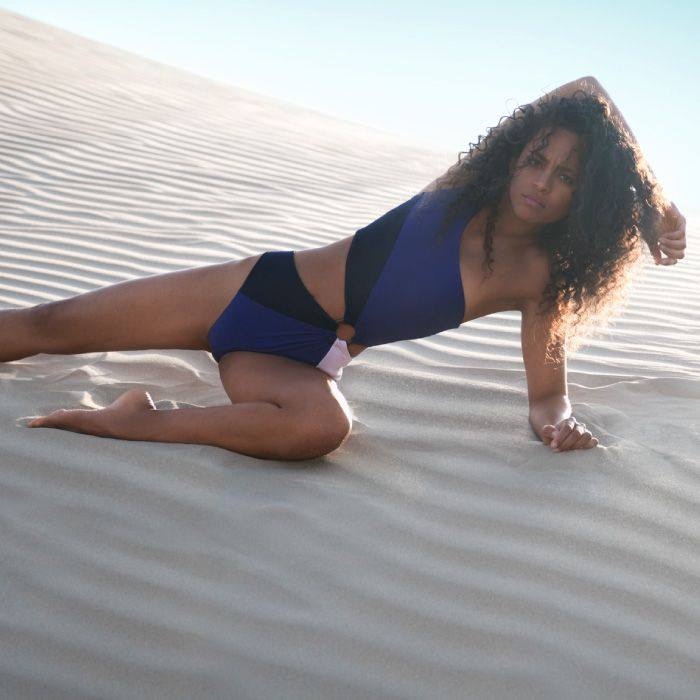 Made in Australia from ECONYL nylon sourced from recycled ocean plastics, Horizon Athletic has some seriously cool designs. The violet-navy colourway in this April 06:40 one piece is so gorgeous you could walk straight into a club after a day in the waves. Prefer it as a bikini? They've got that too.
Nisa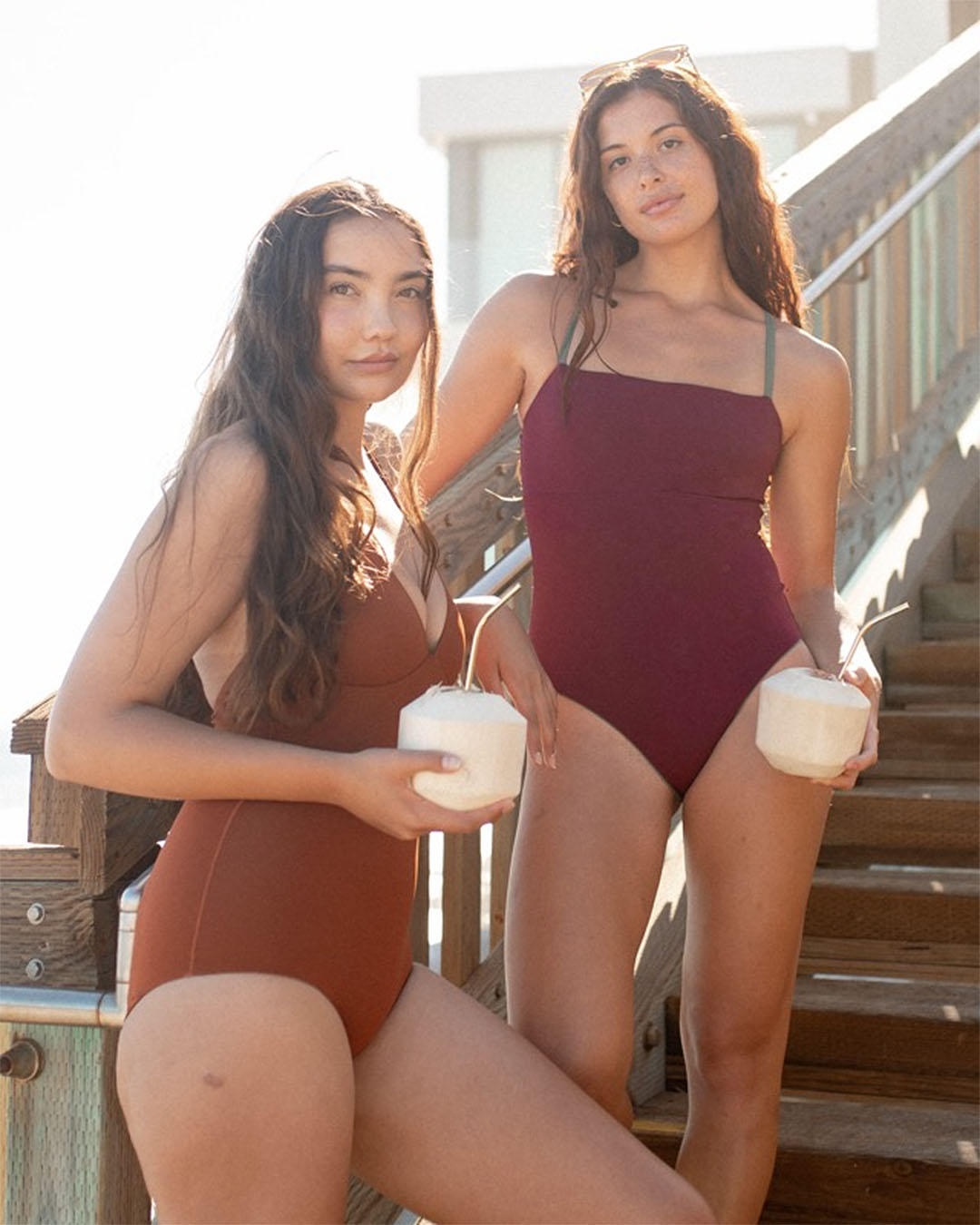 Nisa means 'women' in Arabic and for this label, it stands for solidarity. Made with deadstock fabrics in Wellington by refugee women, Nisa's ethical essentials are exquisitely designed making Nisa one of the coolest swimwear labels to wear this summer. We're in love with their entire range but, at a pinch, we couldn't go past their 'Rebecca' backless bikini top, reversible one piece 'Violet' and earthy rash top 'Hayley'.
Sea Level Swim Australia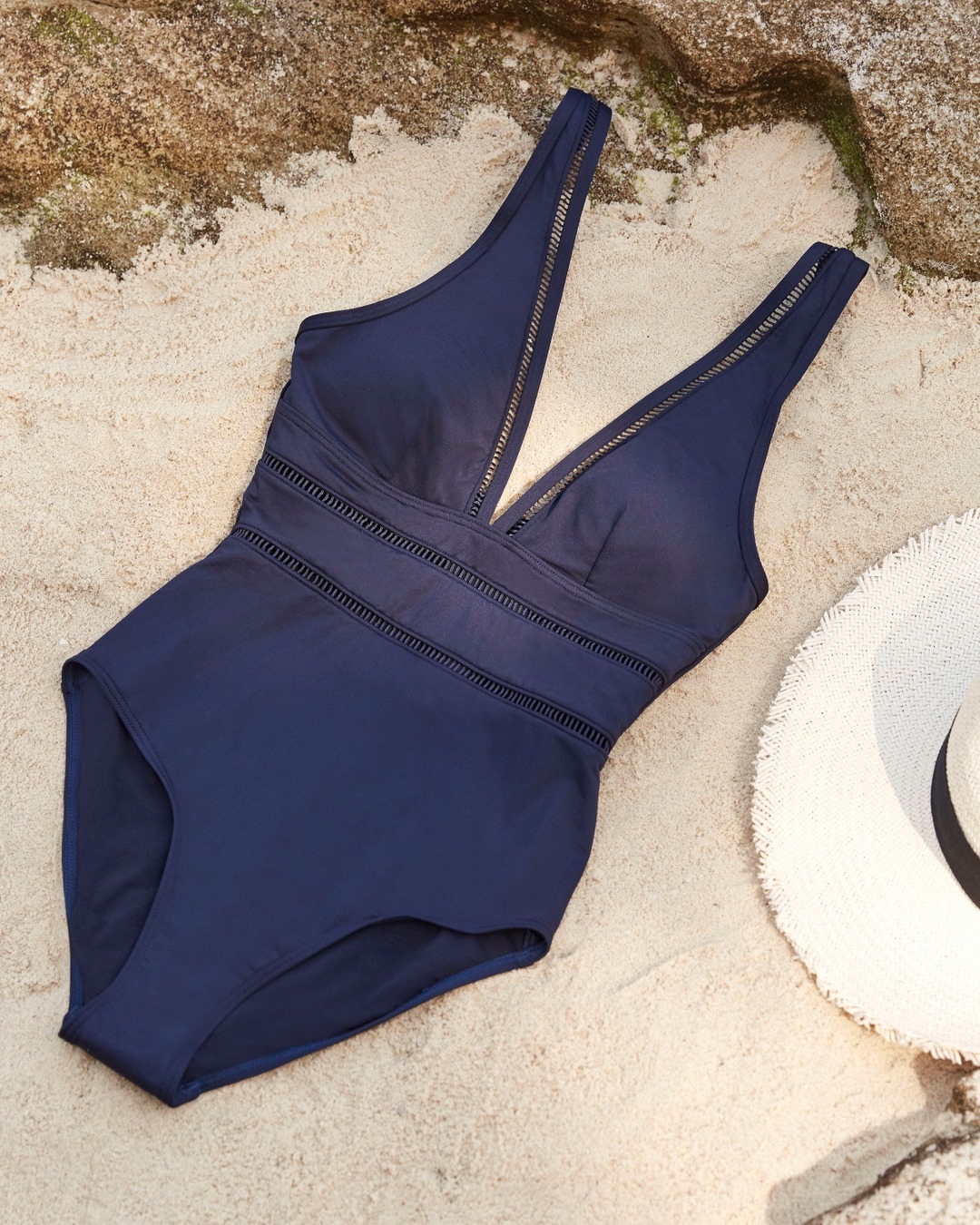 Sea Level Australia is all about a contemporary, curve-accentuating take on swimwear. Each piece is made from quick-drying regenerated nylon and strikes a balance between minimalism and luxury. Their signature spliced one piece, in black, khaki or night sky, is absolutely stunning.
Thunderpants
There's something about Thunderpants that feels laid back and confident—perfect for relaxed summer vibes. The small, family-opened and operated label based in the Waiarapa makes ethical swimwear (among other things) from recycled nylon and polyester thread processed from fishing nets, carpets and other pre-and post-consumer plastic waste.
Waihetian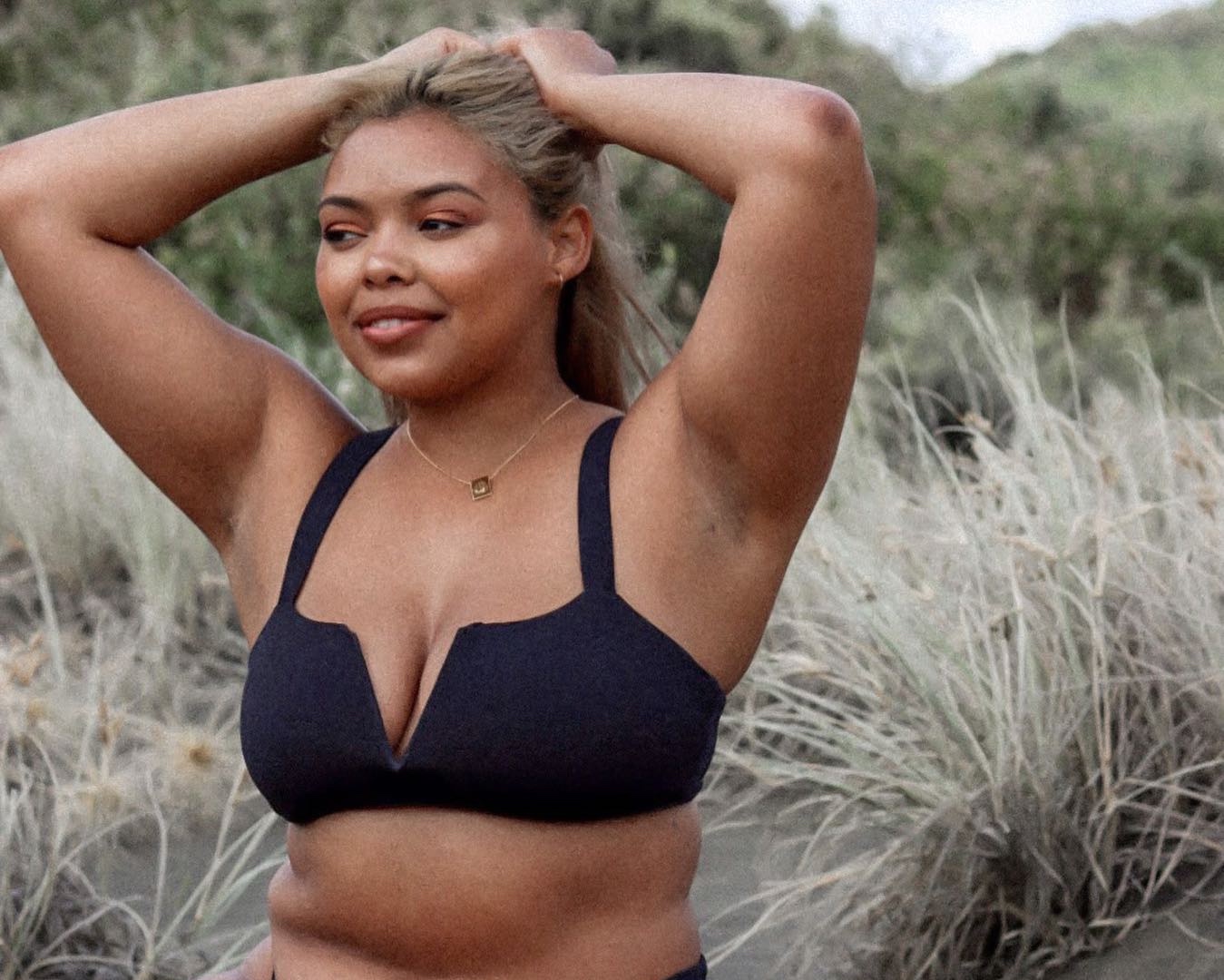 All about timeless intimates made by free-spirited ocean-loving wāhine, there's no doubt that Waihetian is one of the coolest swimwear labels to be wearing this summer. Designed in Waiheke and ethically made in Bali from Italian ECONYL, production is kept low—there's only one round per year to limit the label's carbon footprint. Some styles have already sold out so if this sounds like a bit of you, you better get in, stat.
Adidas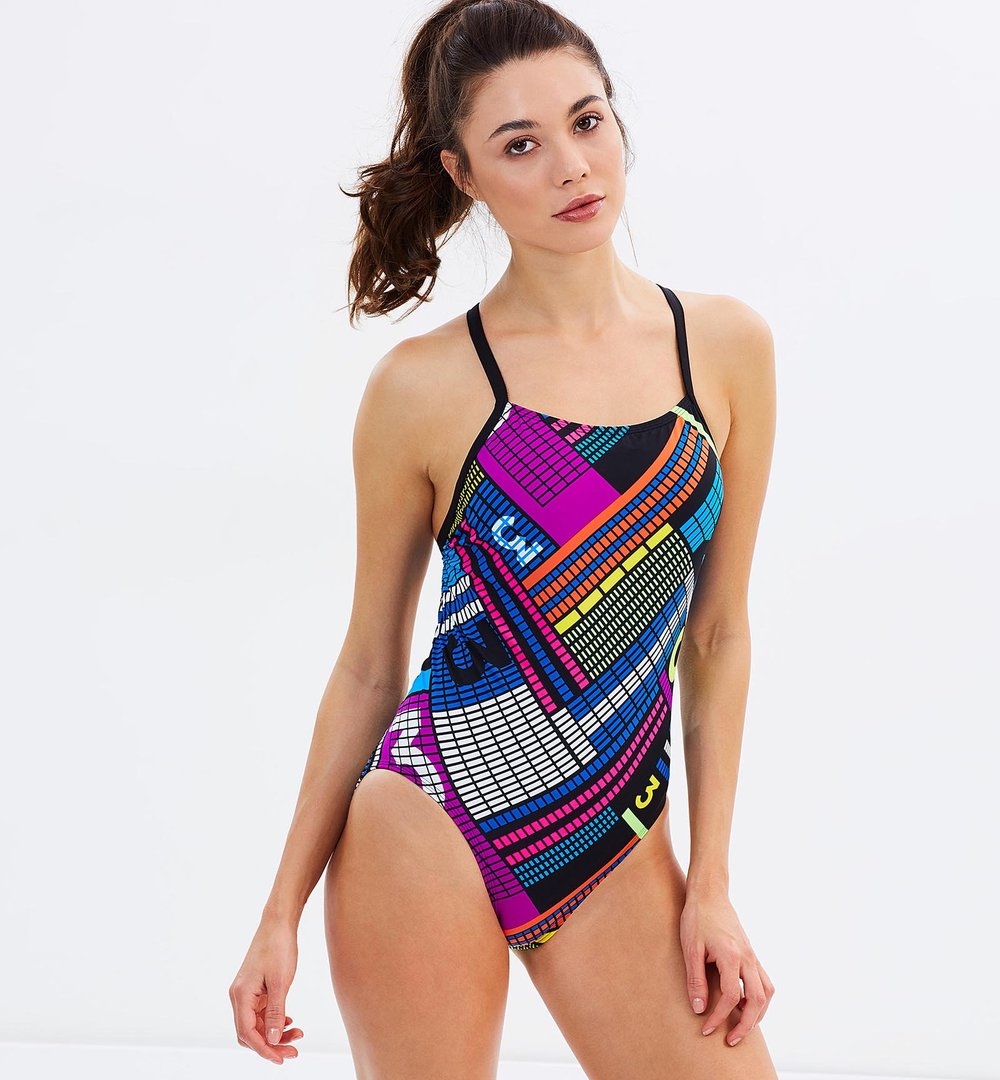 There is a reality where you can jump through the waves without the anxiety of your togs falling down; cue the faithful one piece. But practical doesn't have to be a snooze-fest—the Clubline Pulse X-back is a party in its own right (more so because it's made with ECONYL). With this bold and super practical suit on your bod you'll be able to rave in the waves without the fear of flashing.
Baku Swimwear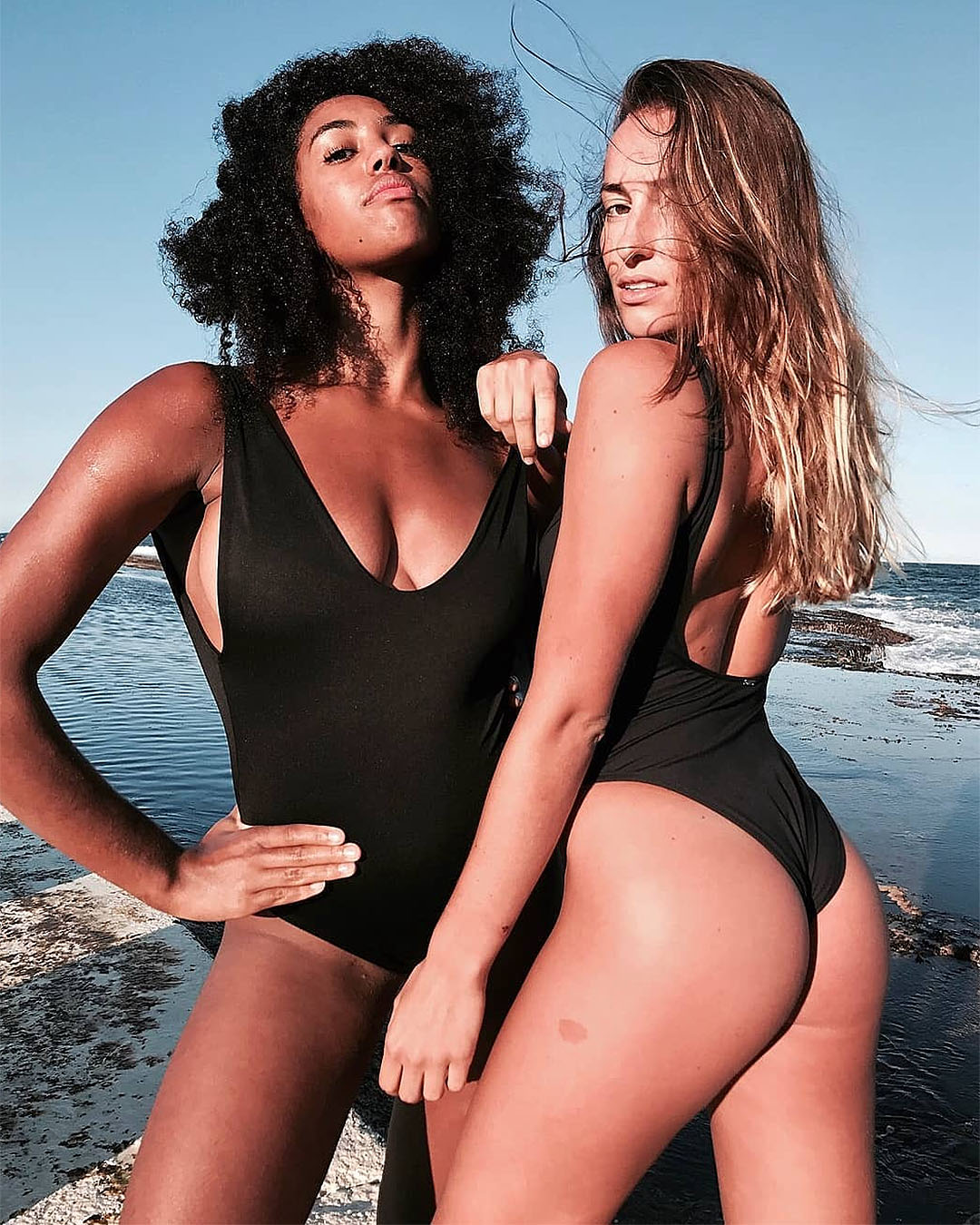 Baku is well known in swimwear circles for its exquisitely-made togs and their eco range comes in a variety of styles and colours. Made with ultra-soft, recycled stretch fabric with UV, chlorine and sun cream resistant properties, we love the flattering Kalamata Longline One Piece.
Saltysea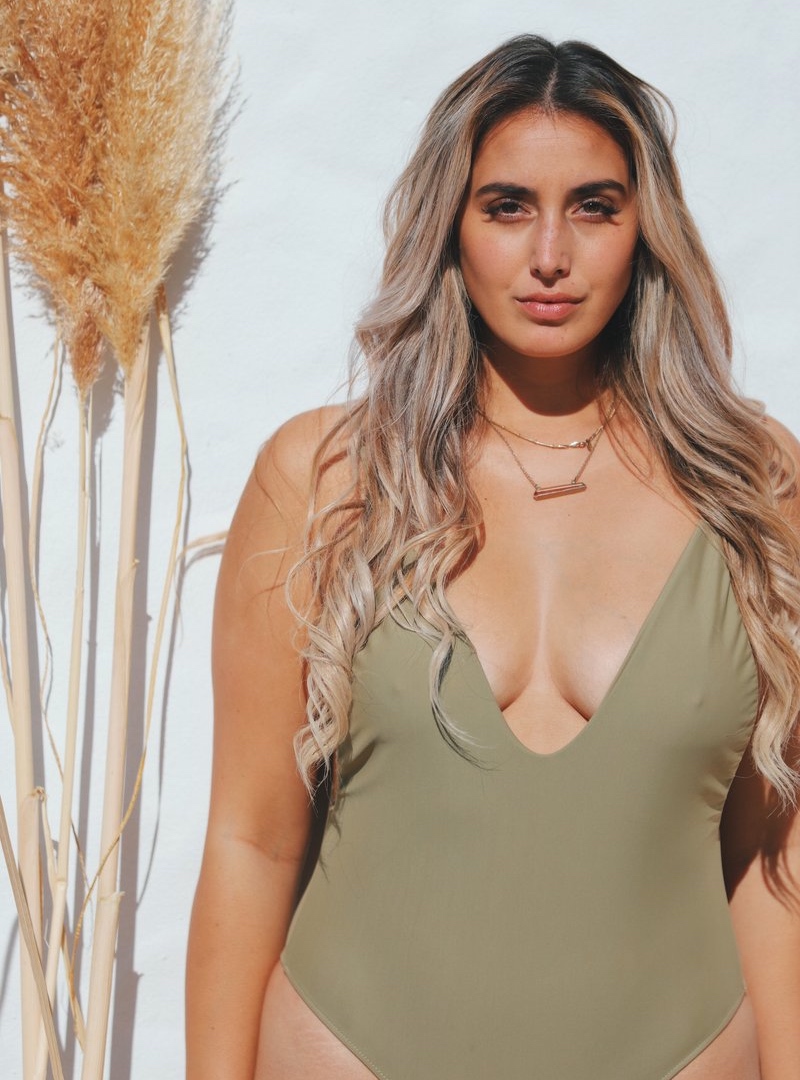 Priding itself on creating socially conscious and ethically made swimwear for the modern multi-tasked human who respects sustainability, all Saltysea collections use sustainable fabrics and biodegradable packaging. This Kiwi company out of Waihi will also soon be switching out their old business card material in favour of t-shirt offcuts—how cool is that?
Modibodi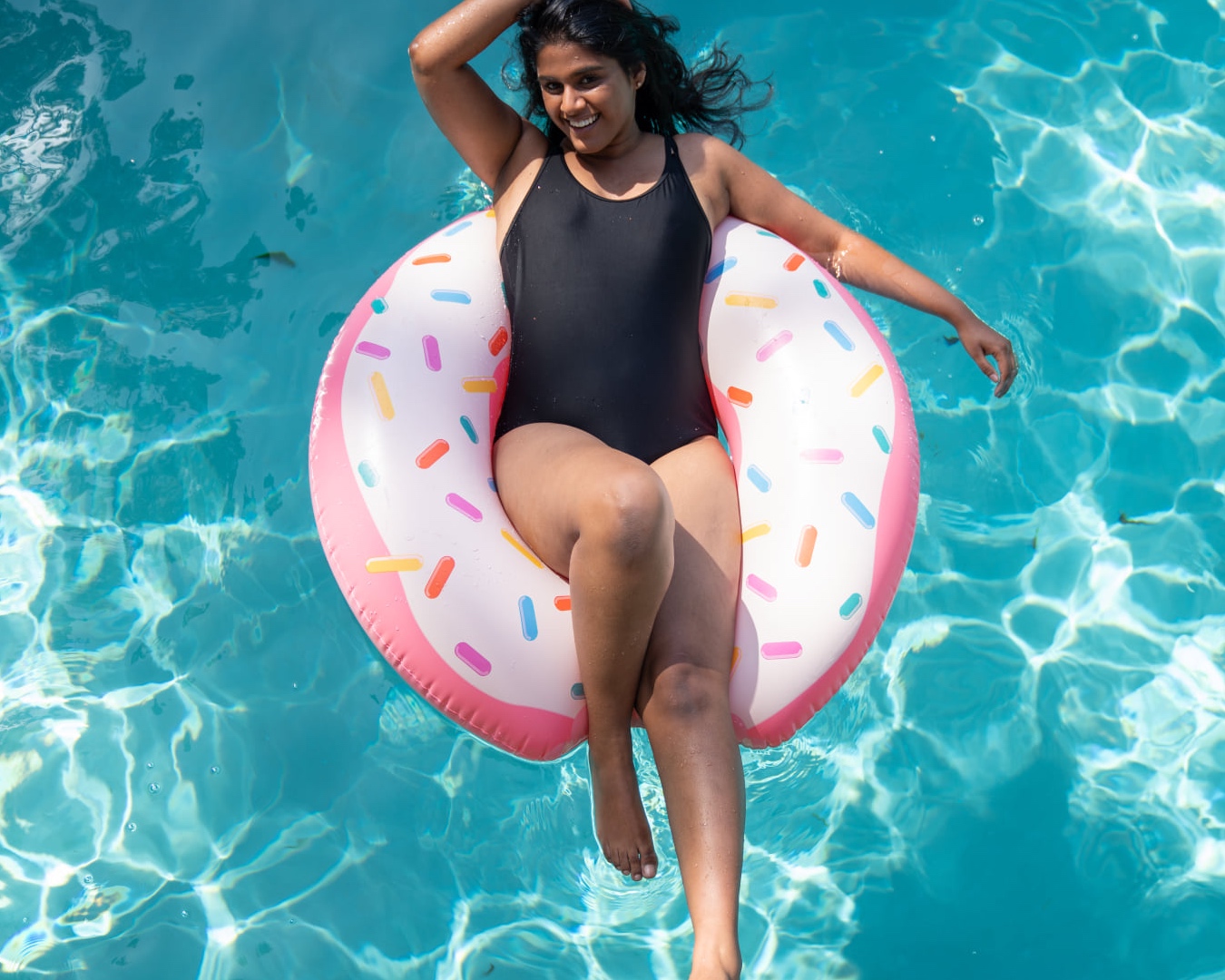 Considering swimming with your period but don't want to inadvertently end up in a Jaws movie? The struggle is real but, luckily, so is Modibodi's range of ethically-made swimwear for periods. Modibodi uses 'Modifer Technology' so you can skip the liners, pads and tampons (which are super problematic when they end up in landfills and waterways) so you never have to miss out on a beach day. The range is made from recycled fabric and includes a one-piece and high waisted and regular bikini briefs.
AURAI SWIM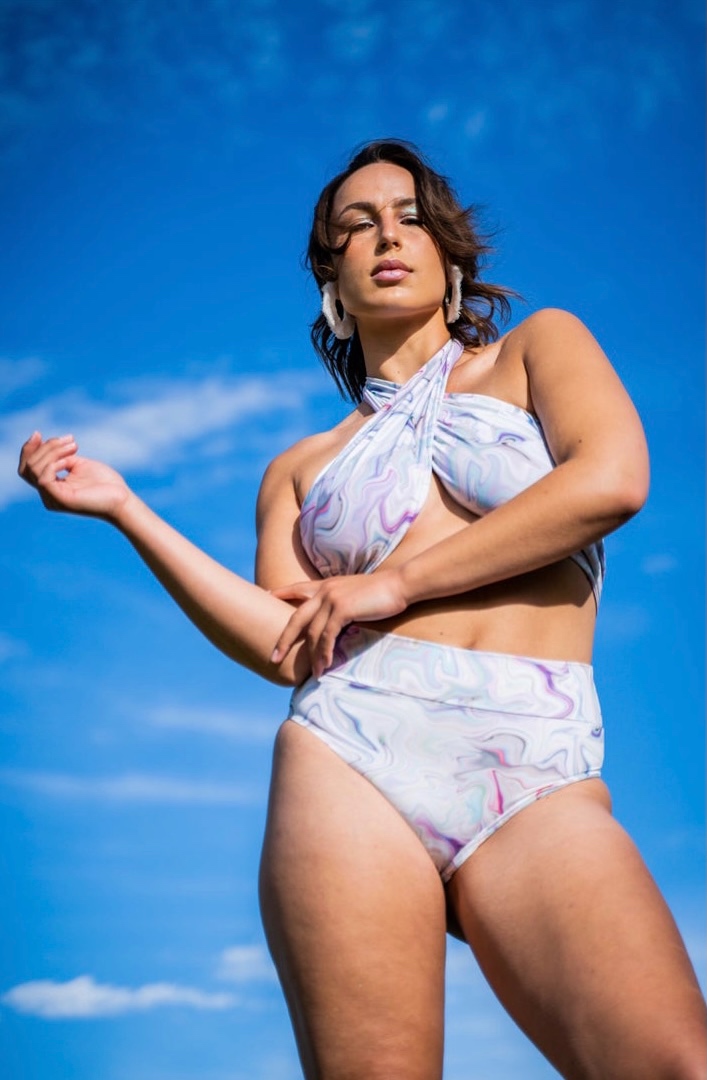 Auckland-based, Italo-Brazilian-designed, AURAI SWIM is eco, ethical and fun. Take their 'Positano' 8-in-1 reversible top, for instance. It's made with Anni Eco Soul-CO2 control, the first biodegradable polyamide in the world is manufactured in Brazil using reclaimed water and is rated UPF 80+ for all the fun times with none of the burn.
Tommy Hilfiger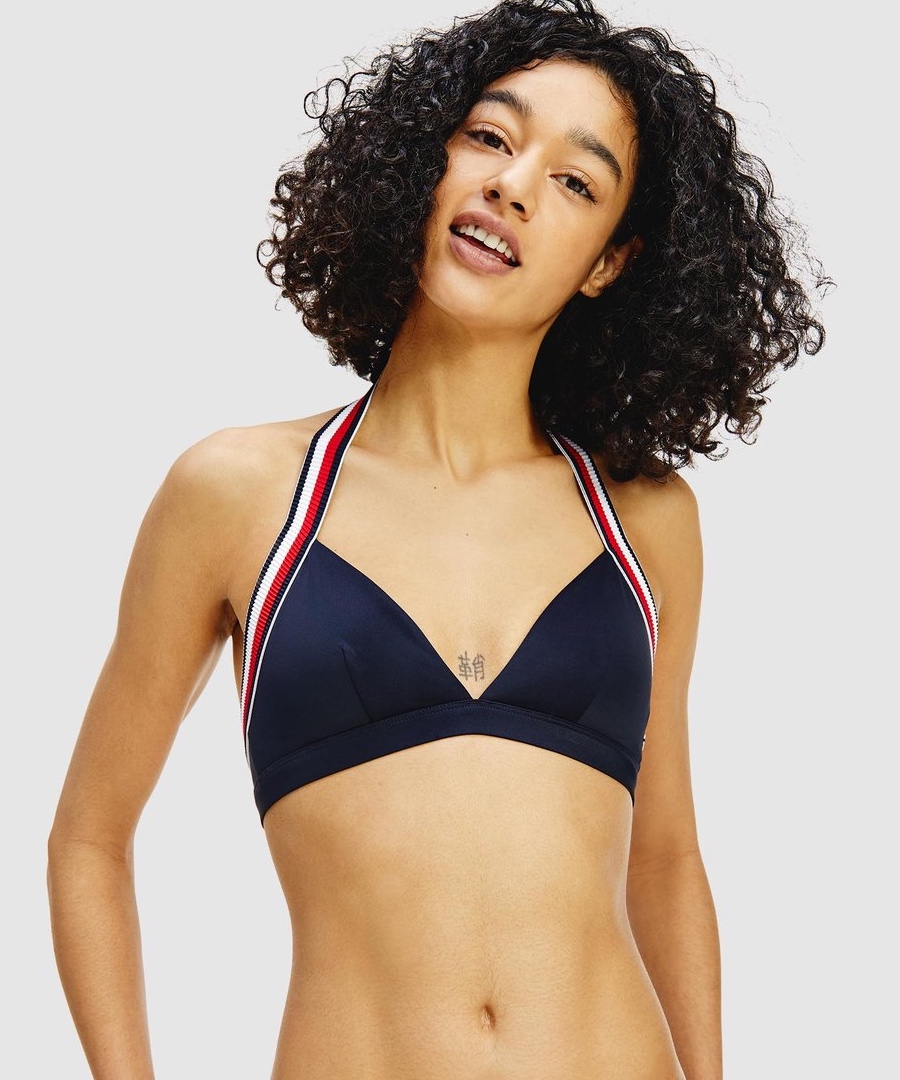 Tommy Hilfiger is working towards becoming more sustainable and it suits them. This fixed triangle bikini top with navy, white and red straps and easy clip closure is made from recycled materials and we love it. Here's to more like this!
Bond-Eye Swimwear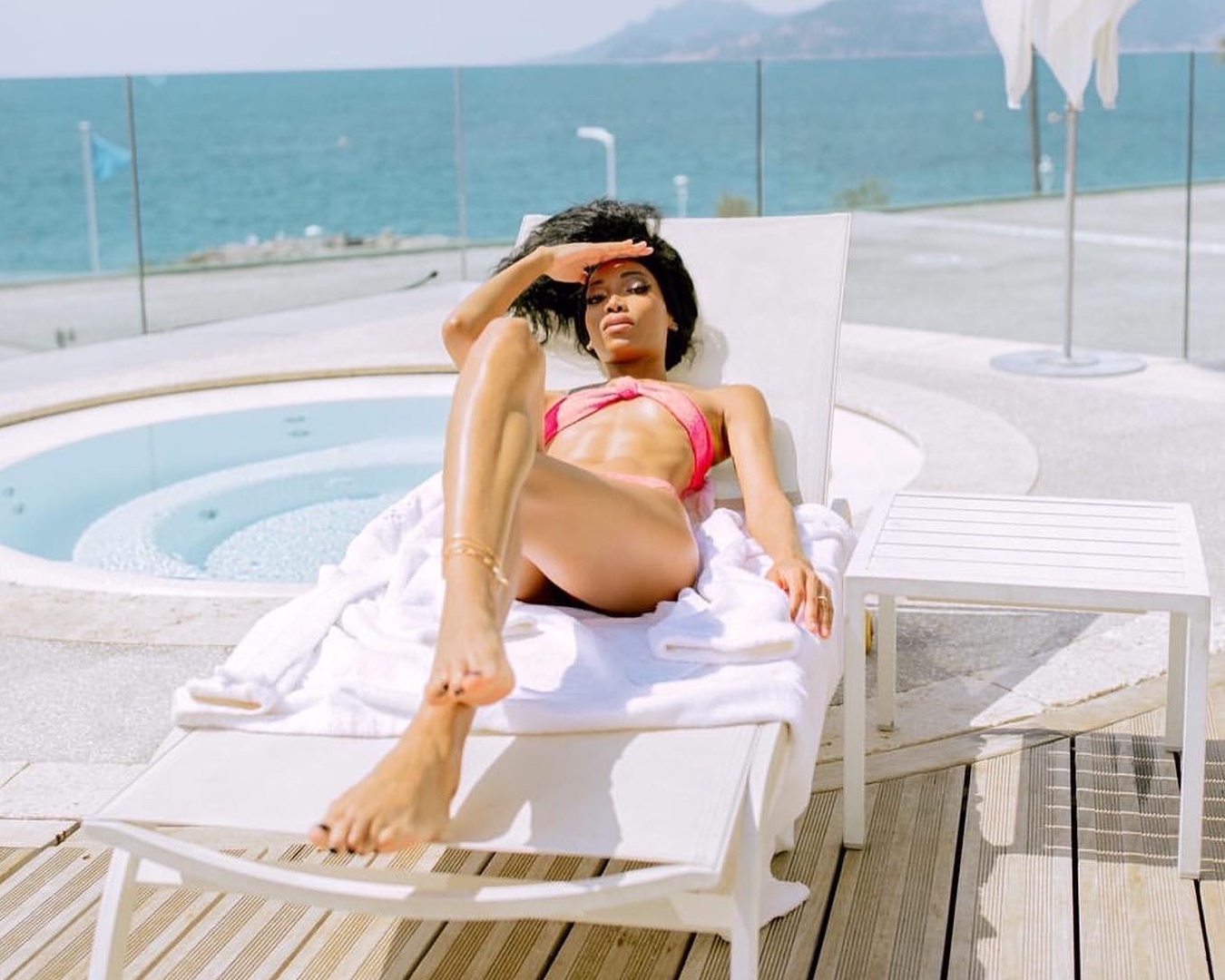 The summer 2021 collection by Bond-Eye Swimwear uses regenerated nylon from production by-products. Each piece is cut to ensure minimal waste with any scraps being recycled into new materials, and their Australian factory uses solar energy to tie-dye (normally a high energy practice). This Sahara bow bandeau eco is as cute as it is fun to say.
Gemma Lee
Australian swimwear label, Gemma Lee, is a leader in sustainable swimwear. Their togs are made of 100% recycled materials and include compostable hygiene liners. Their wetsuits are made from limestone-based neoprene to keep you warm while being lighter and more eco-conscious than old school wetsuits which are made with heavy, limited stretch petroleum-based materials. We've all struggled to get into, or peel off, a wetsuit—we're endlessly grateful that Gemma Lee is making this a thing of the past.
JETS
Working with local mills committed to sustainable manufacturing practices, nabbing a swimsuit from the JETS print collections is a vote for sustainability as well as feeling great on the beach. This collection is made from a fabric called RENEW PLUS which uses ECONYL. Our fave piece? The high-waisted Majorelle bandeau bikini—the yellow paisley just screams summer and we're here for it.
Cotton On Body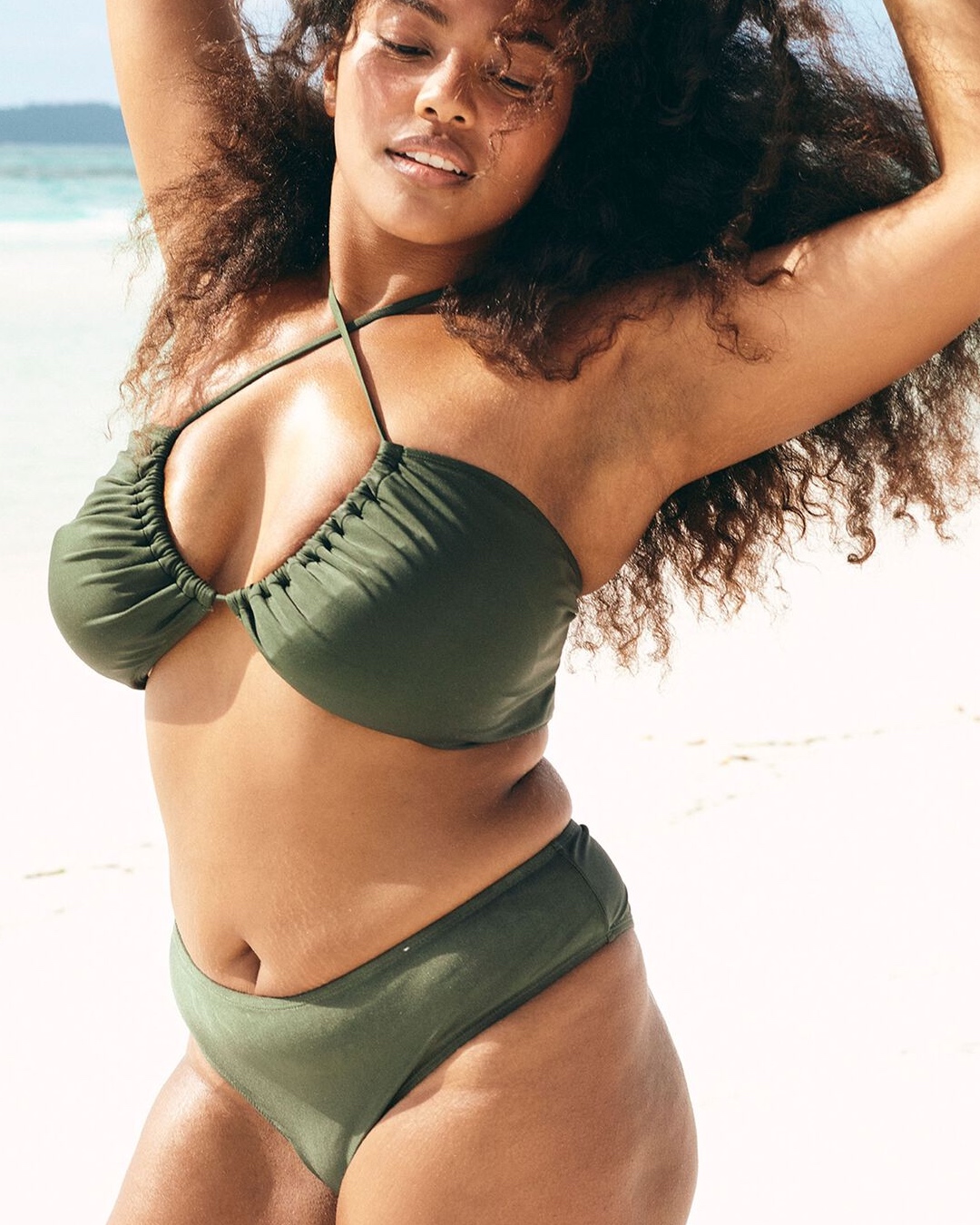 Heard of Cotton On's 'Good Goals'? It's part of their commitment to becoming a more environmentally-friendly label. The goals are made up of four key pillars involving going carbon neutral, recycling as much as possible, saving water and the responsible sourcing of materials. Their beachwear includes a range of bikinis and one-pieces made from recycled fibres as well as a bunch of cover-ups made from 100% organic cotton.
Got your togs and now you're ready to hit the beach? Click here for your ultimate guide to the best beaches in Tāmaki Makaurau.
Image credit: Gemma Lee, Euphoric Collection, Seafolly, Salt, Seer & Wilde, Woven Sun, Horizon, Nisa, Sea Level Swim Australia, Thunderpants, Jodie Johns, Adidas, Roxy New Zealand, Saltysea, Modibodi, AURAI SWIM, Tommy Hilfiger, Bond-Eye Swimwear, Gemma Lee, JETS, Cotton On Body.
Editor's note: Urban List editors independently select and write about stuff we love and think you'll like too. Urban List has affiliate partnerships, so we get revenue from your purchase.