Do you consider yourself a bit of a cocktail connoisseur? If so, listen up! We don't know about you but our spirit of choice has to be Patrón—after all, it's not a fiesta without tequila!
If you're not already an advocate for this seriously delicious spirit, prepare to be converted as we round up the best bars dishing out killer Patrón cocktails in New Zealand.
Trust us, these bars are going to make your cocktail dreams come true.
Ghost Donkey
Auckland
Ghost Donkey won our hearts and our taste buds the minute we set eyes on it. Winging its way to us from the USA (where it's won a number of awards including Imbibe's 2020 Cocktail Bar of the Year), this vibrant venue is home to some of the best Patrón cocktails in town. The Pistolero, which is essentially a boujee spicy margarita, will certainly hit the spot. Made with Patrón Silver, roasted poblano (capsicum to us) and pineapple sherbet, this little number is sure to warm the cockles. Shaken not stirred and served on the rocks with a citrus salt rim—can you think of a better combo? We think not. Ghost Donkey of course has more than just one wow-inducing Patrón cocktail. The Celebration Cup will certainly give you something worth celebrating, made with Patrón Reposado, fino sherry, pepitas (mixed sunflower and pumpkin seeds with chilli, lime orange and salt-infused agave, lime and red apple soda). Yum. This tasty tipple is not only easy on the ol' taste buds but easy on the eyes too as it's served in a tall glass and garnished with apple. Soak up all that alcohol with some South American-inspired food—we'd suggest sinking your teeth into one of their unconventional nacho dishes and a cheeky taco or two—careful, they're devilishly moreish!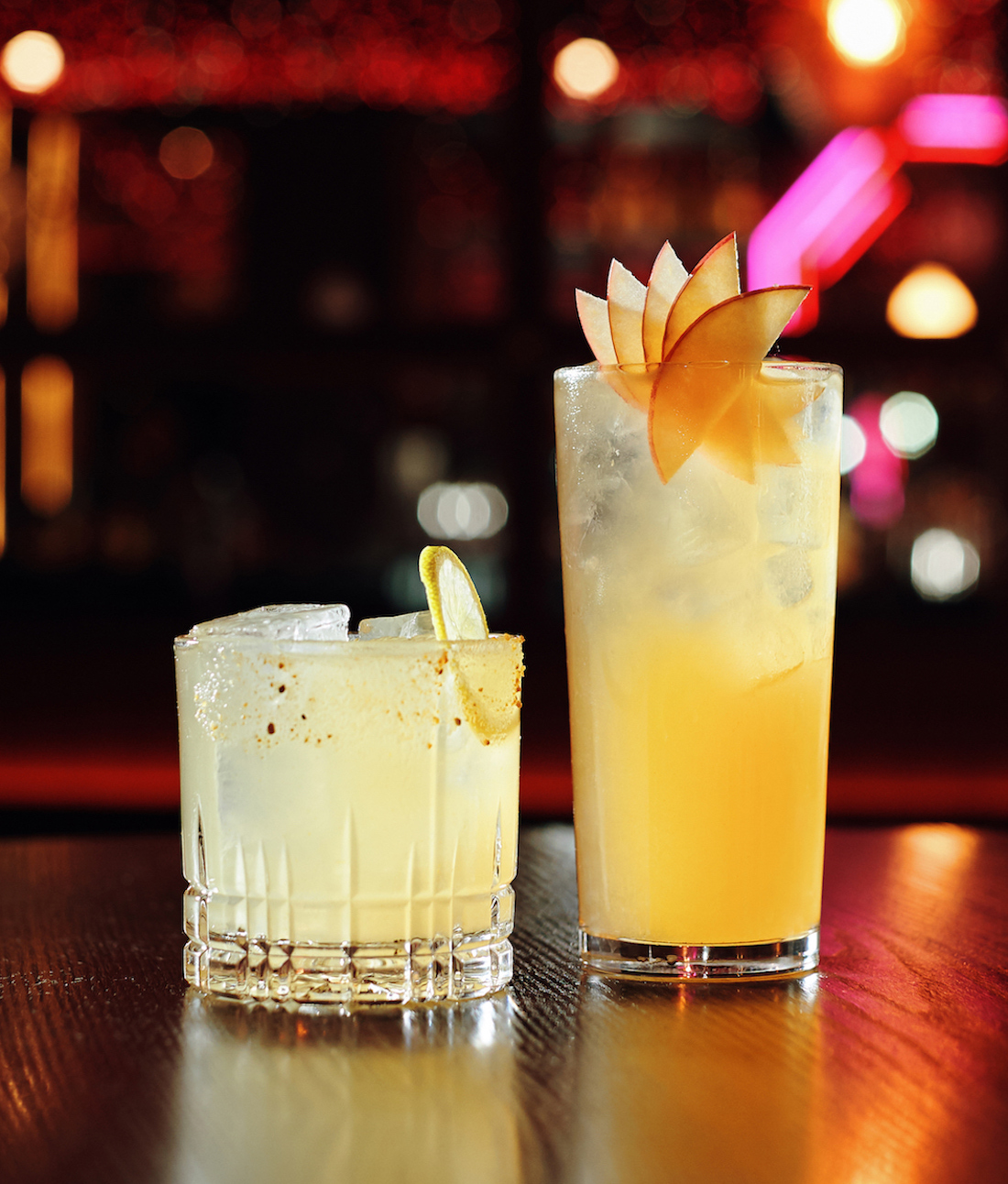 Los Banditos
Wellington
Raise your salt-rimmed glass to Los Banditos for creating the best Margaritas in Wellington. There's nothing more pleasing than slurping on a thirst-quenching tequila cocktail especially when it involves spiced pineapple. Intrigued? Well, you should be, as their Spiced Pineapple Margarita is to die for. A sweet and salty treat made from Reposado, lime, pineapple, chilli syrup and chipotle salt. If you're more of a citrusy fan, then the Rosegold Paloma will be your go-to made from Blanco, grapefruit, lime and salt— it sounds simple but it's anything but. Whether you're in need of an afternoon tipple or two, dinner catch up with pals or want to impress that special someone then Los Banditos is the place to be. Trust us, it's a vibe.
Clipper
Auckland
Clipper is a delightful little neighbourhood bar that pulls out all the stops when it comes to crafting up cocktails. They don't shy away from mixing big, bold and boisterous flavours, and their Pompel Mousse Spritz is no exception. Pull up a pew and sip on one of these bad boys, trust us you won't regret it. Bringing together Patrón silver, grapefruit and lime cordial, citrus solution and topped with force carbonated water. The finished product is a refreshing little pink number that'll leave you pining for more. Now if you're more of an old fashioned type then this next Patrón cocktail will certainly suffice. Think an old fashioned with a twist, made with Patrón Roxa, agave, chocolate bitter and orange bitter. But be warned, once you've given this gem a try no other old fashioned will compare. Pair this with some delectable small plates and you're in for a treat.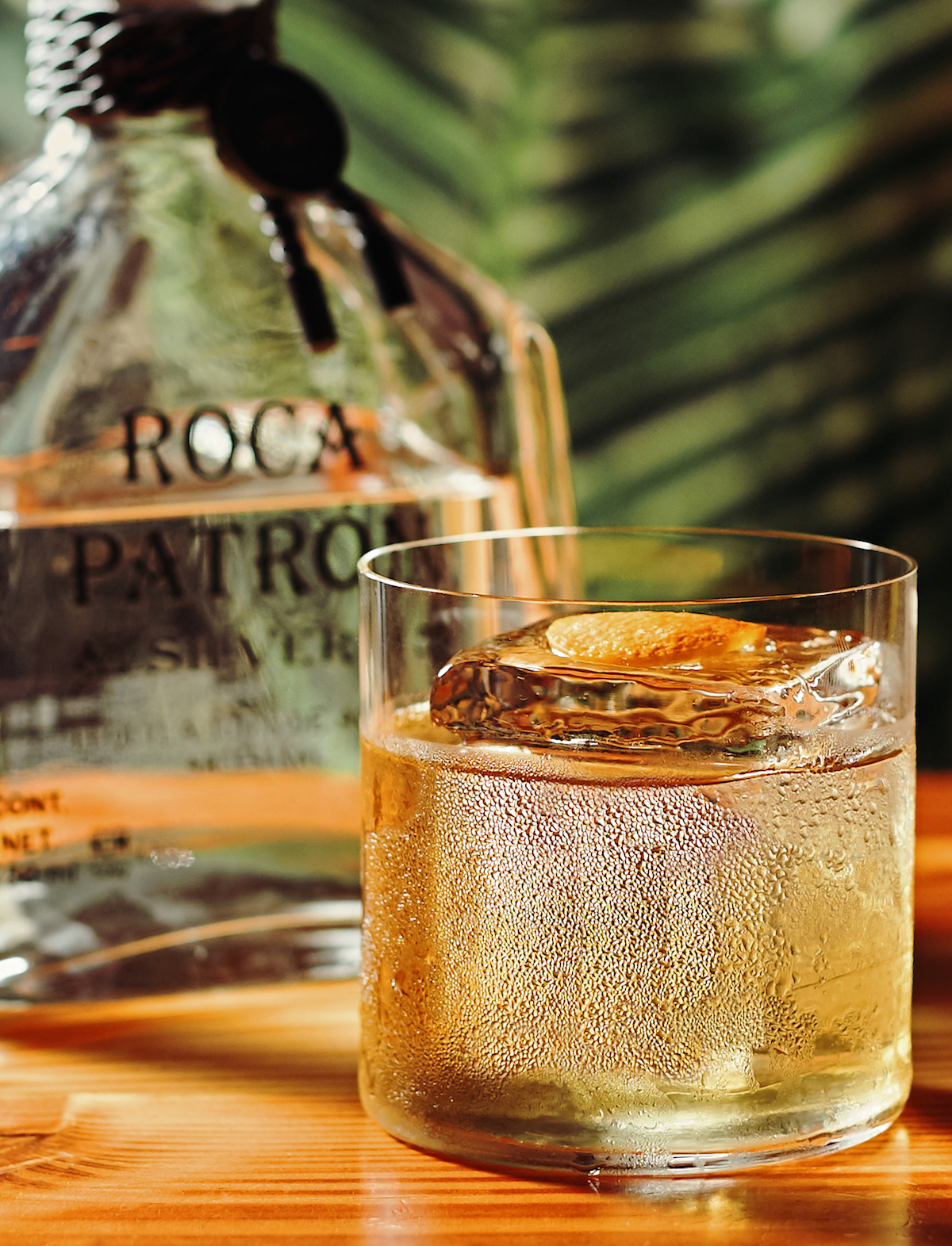 Mexicano's
Christchurch
Did someone say Frozen Margaritas? Don't mind if we do. If you're margarita mad like us then Mexicano's in Christchurch is your one-stop-shop for sinking tequila-laced slushies and at just $12, we'll take 10 thank you. Pair your frozen marg with the fire-grilled chicken taco or the sticky beef quesadilla and you've got yourself a meal fit for a king or should we say, El Ray. If that doesn't quench your thirst then the Paloma certainly will. This Mexican classic cocktail brings together Reposado tequila, freshly squeezed lime and refreshing grapefruit soda. So, grab your fellow amigos and get your slurp on.
Besos Latinos
Auckland
Run by Mexican artist Cecilia Mijangos and her partner, award-winning chef Luis Cabrera, you know you're getting the real deal when you order a margarita from Besos Latinos. Our fave has to be the Platinum Margarita—a concoction of Gran Patrón Platino, Patrón Citronge, lime juice and simple syrup served from a mini Patrón bottle and poured over a giant ball of ice. Is your mouth watering yet? If not, then the Patrón Mule will do the trick—Patrón Silver, Patrón Citronge, lime juice, orange juice and tonic water all mixed together in a chilled mule mug and garnished with fresh orange wedges for your satisfaction. It's the shiz.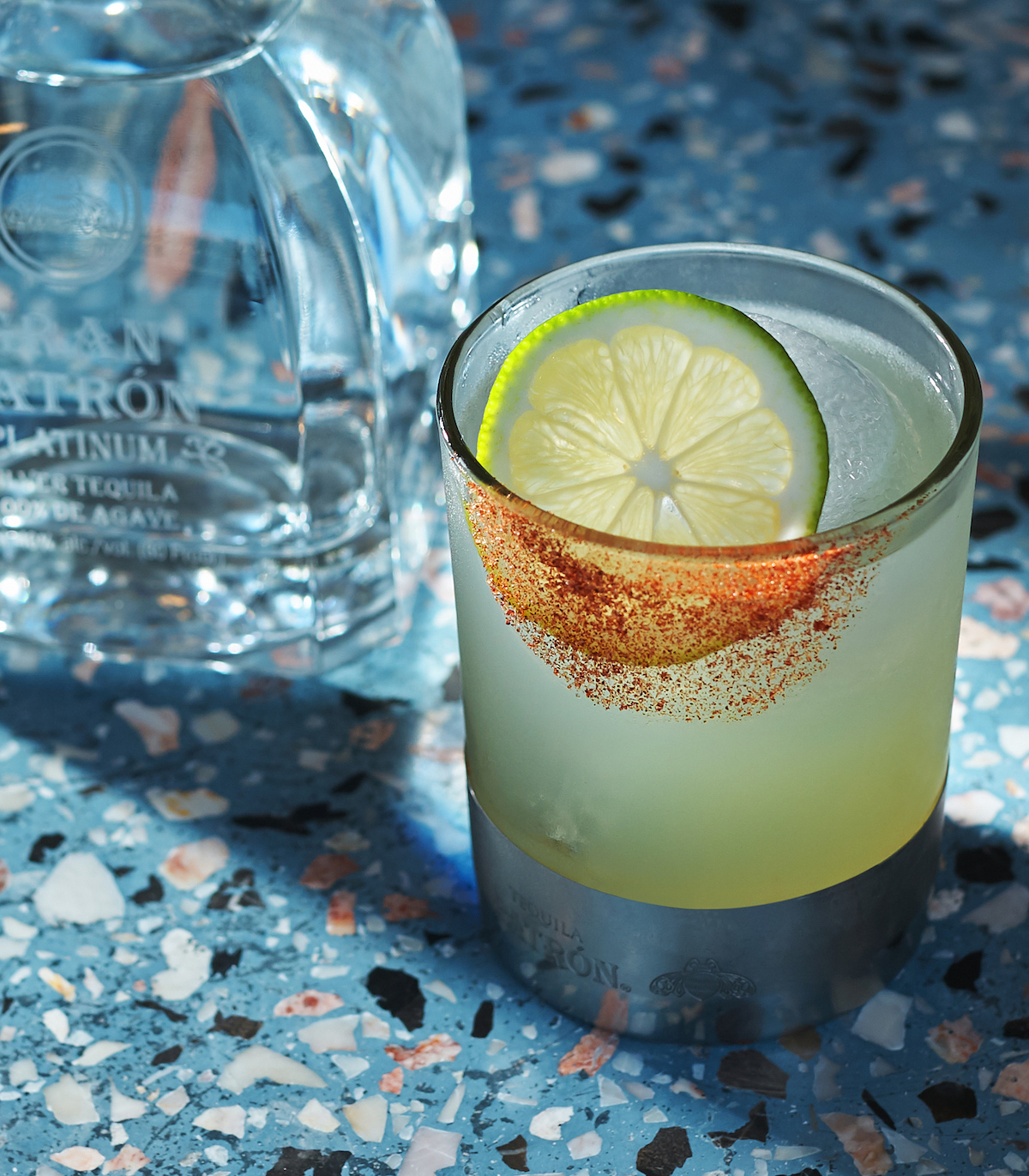 Parasol & Swing
Auckland
We all love cocktails and that's a fact, but we love them, even more, when they come with an epic view and you can't get much better than the stellar views of Auckland's viaduct. Pull up a stool at Auckland's fave rooftop bar Parasol & Swing, take in the views and sip on lush creations like their classic cocktail El Guapo, made up of Anejo tequila, mezcal, ginger, honey, fig and citrus, this one is a real heart warmer. Now it would be rude not to have another, so opt for the El Honcho, (carrying on the tequila theme) made from Blanco tequila, mango nectar, jalapeno seeds and citrus—this bad boy will blow you away and that's not just down to the Jalapeno seeds. Soak up the booze with some tasty fare, we'd suggest the slow-roasted pork taco with a side of Jalapeno poppers to really compliment that Patrón tipple.
ABV Rooftop Bar
Wellington
We've said it before but we'll say it again: rooftop bars are the shiz and Wellington's ABV Rooftop Bar is proving why. Overlooking the hustle and bustle of Courtenay Place, this gem is the perfect spot to kick back, take in the views or the people (if you're into people-watching) with a cocktail in hand, of course. Their cocktail list is home to some bangin' classics, but you just can't beat a slurp-worthy OG margarita, right? Having considered every single detail from the fresh-pressed juice right down to the ice in your glass, it's no wonder ABV is up there with our fave cocktail destinations.
The Last Word
Christchurch
If you're looking for a vibe then The Last Word in Christchurch will deliver. Nestled on Christchurch's New Regent Street, this boujee whiskey and cocktail lounge will certainly add a little sparkle to your evening. They really are masters of their trade, crafting up classic masterpieces that will awaken your taste buds. Our fave has to be the Pasado de Moda, a cheeky tequila-based cocktail that is sure to go down smoothly. Picture this—your perfect date in the perfect place accompanied by the perfect drop, come on does it get any more perfect? Oh wait, add in a cheese platter and now we're talking.
There's plenty to love about Patrón and even more to love about New Zealand's latest range of signature Patrón cocktails. So, what are you waiting for? Wrap your lips around some of these (if not all) killer Patrón cocktails pronto #noregrets.
Editor's note: This article is sponsored by Patrón and proudly endorsed by Urban List. Thank you for supporting the sponsors who make Urban List possible. Click here for more information on our editorial policy.