You might not see any cowboys or trigger happy gunslingers in this wild west, but we can assure you the West Coast of the South Island has plenty of action, perfectly rugged landscapes and an unquestionable element of wild.
From raw and rocky coastlines to stunning lake and alpine ranges (did someone say Southern Alps?) and some of the world's most accessible glaciers, we can't help but fall in love with what the west coast is putting out. But if you still need a little convincing that west is best, we've put together a list of five must-dos that will be sure to make up your mind.
Walk Cape Foulwind To Tauranga Bay
There's something magical about standing on the edge of a clifftop, feeling the crisp salt air and looking out to the horizon. Overlooking the Tasman Sea, the Cape Foulwind to Tauranga Bay clifftop walk evokes that sensation. Winding along the DOC track you'll find it hard not to appreciate the rugged panoramic views from coast to mountain, touched only by mother nature herself. When you get to Tauranga Bay AKA the home of one of NZ's most accessible fur seal colonies you'll be happy you got your walk on. If you haven't seen a baby seal in the wild, you will die a happy human, fact. And if watching the swell roll in has you toey for a surf, the end of Tauranga Bay has some of the best breaks on the coast, you're welcome.
Visit Hokitika Gorge
You know when you see a travel Gram and instantly call bluff? A clickbait type of situation? Well, we promise you this is not one of those places. The intense blue-green waters at the Hokitika Gorge are not courtesy of the latest Instagram filter, no. The brilliant colour of the Hokitika River is in fact a result of deposited rock flour, melted ice and minerals from ancient glaciers—you can't say you see that every day. Although we can testify the colour is on point, don't be fooled by images of travellers in their swimwear, you can't swim here! You're best to walk on down, pull up a perch and watch the river and all its power surge through the rock-sided gorge.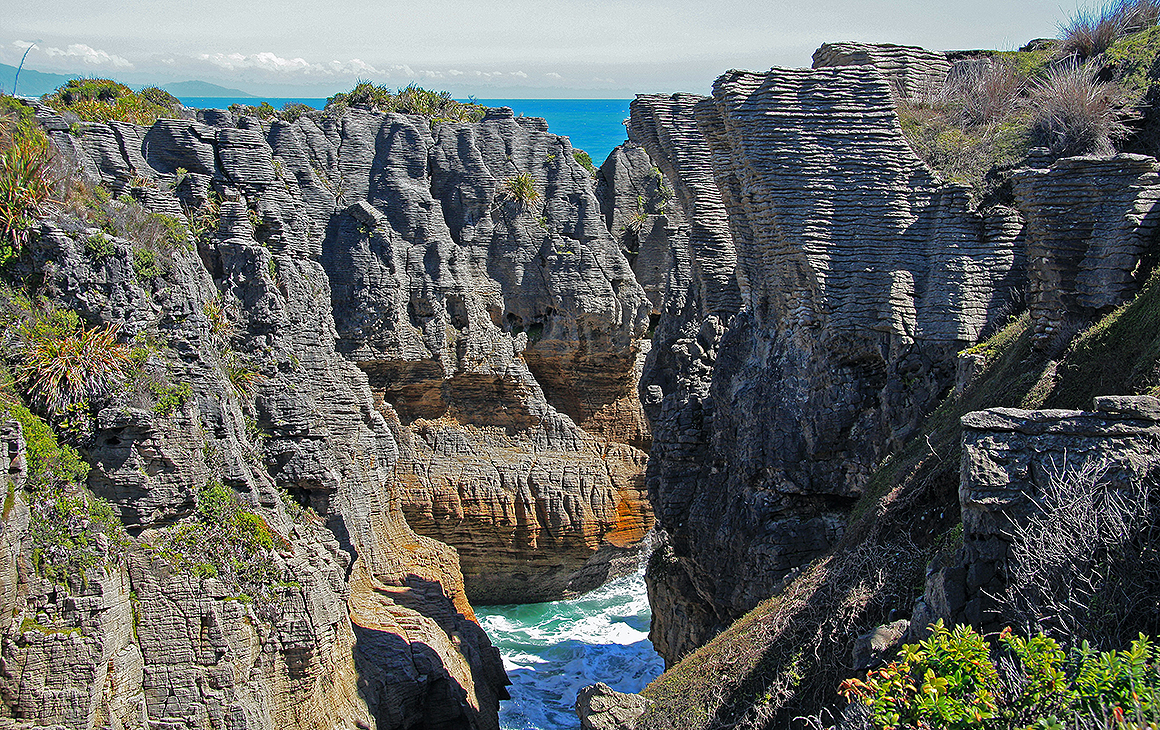 See The Blowholes At Pancake Rocks
The West Coast wilderness doesn't get much better than this. It's not hard to guess how the Pancake Rocks at Punakaiki got their name, the impressive limestone cliffs were crafted by the sea, salt and swell to resemble, you guessed it—stacks of pancakes. But there's more than just admiring nature's craftsmanship here, at high tide each day the action begins! Have your cameras at the ready as waves send sea spray shooting out the top of pumping vertical blowholes, you'll hear the thundering whoosh (along with the excited screams of fellow travellers). A couple of minutes witnessing these 30 million-year-old creations, and it's pretty obvious why they're the most visited natural attraction on the West Coast.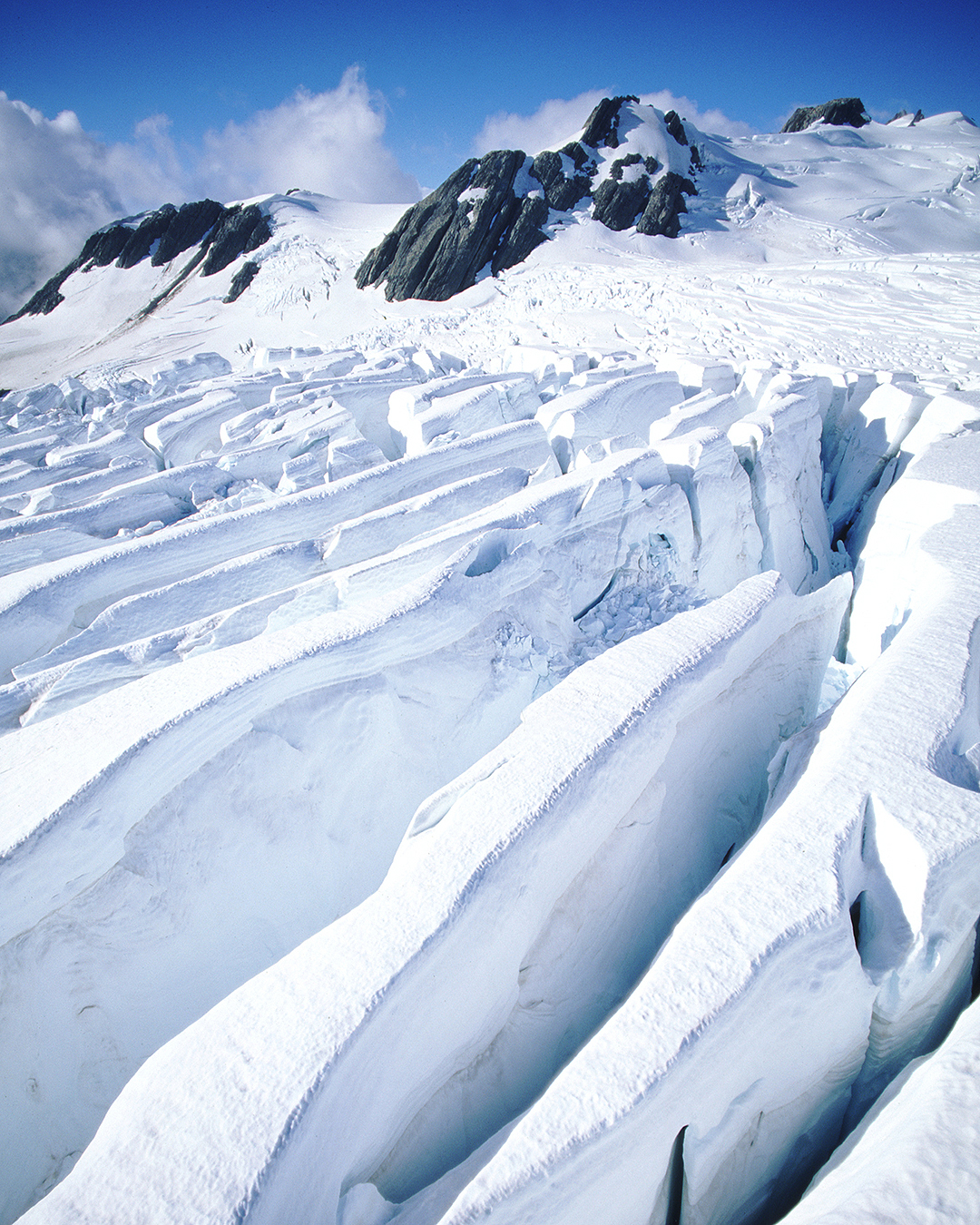 Hike On A Glacier
We're pretty darn spoilt when it comes to glaciers in the land of the long white cloud, with over 3000 of them gracing our presence. However, unless you're mountain-mad getting access can be pretty difficult. Lucky for us layman-people, there are commercially guided hikes available on three of them, two of which lie on the wild West Coast. Choosing between the two is the hard part—you have the impressive 12km-long Franz Josef Glacier, a UNESCO World Heritage Area (which says somethin' in itself) or Fox Glacier, arguably Aotearoa's most famous glacier. Either way, you're in for an adrenaline-filled adventure like no other, taking a chopper to the heights of the glacier before strapping on your crampons and getting your glacial hike on. Walk (or squeeze) through glassy blue ice caves and witness deep crevasses as you breathe in the crisp glacial air. If that all sounds like too much and you're more into keeping your feet firmly on the ground there are easy walking tracks leading to viewpoints at both glaciers, so don't worry, you won't miss out.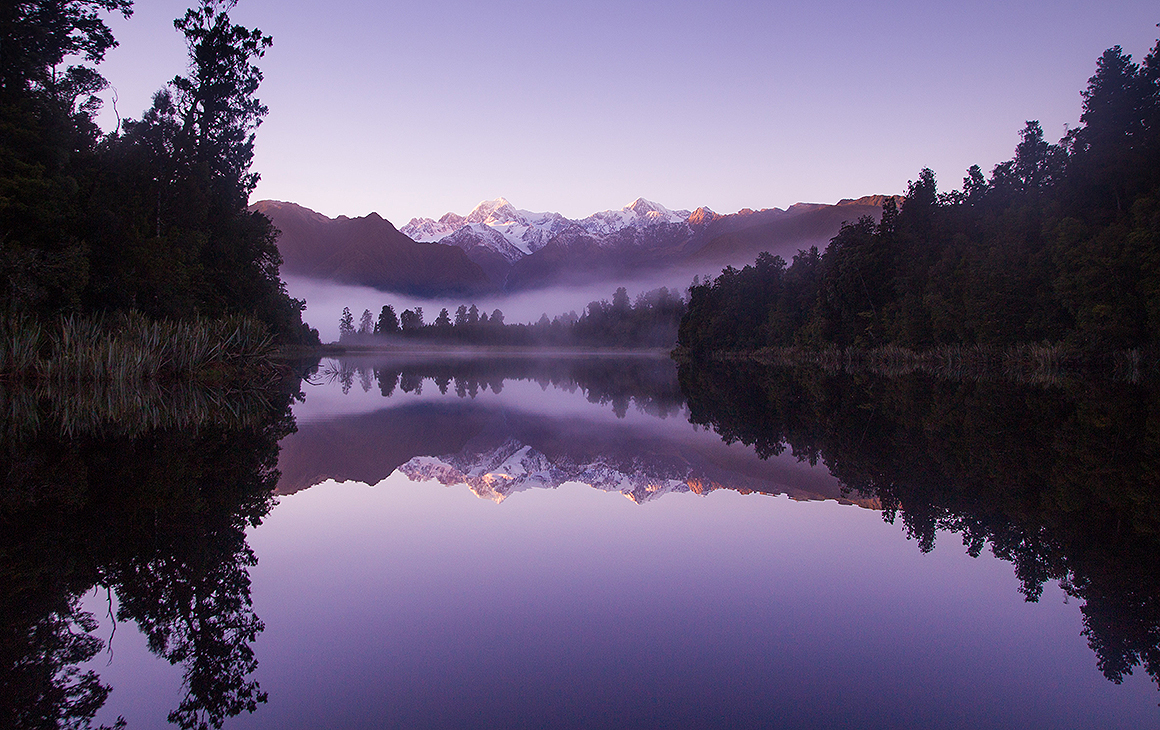 Lake Matheson
Famous for being the world's most reflective lake, the mirror-like Lake Matheson is a photographer's literal wet dream. Formed 14,000 years ago, Lake Matheson was the result of the Fox Glacier retreating and leaving an impressive depression in the ground. When still, the water mirrors the stunning snow-capped Aoraki Mt Cook and Mt Tasman, making it the perfect postcard pic from paradise (and one you can boast to your mum you took yourself!). But if you want your camera to get a full workout, be sure to time your visit wisely. We recommend getting there around dawn or dusk when the wind is low, as so much as a duck's paddle and the reflection is gone.
While you're travelling, don't miss everything to eat, see and do in our magical Southland region.
Image credit: Fox Glacier by Legend Photography, Hokitika Gorge by Fraser Clements, Pancake Rocks by Nareeta Martin, Franz Josef Glacier by B.S.P.I., Lake Matheson by Jingwei Ke