Win Your Dream Sunshine Coast Holiday
ICYMI, we've recently launched The Urban List in one of the most beautiful parts of Australia, the Sunshine Coast, and that means we're in a celebratory mood.
Never thought of yourself as lucky? Well, we're keen to try and change that. And there's no better way than giving you the chance to win something really, really awesome—like a holiday for you and one very lucky friend to the Sunshine Coast, worth over $3,000.
Now, we could easily take all the credit for coming up with such a ridiculously good prize, but the truth is we didn't do it alone. We've partnered up with our friends at Visit Sunshine Coast to create not one, but THREE incredible itineraries for you to choose from.
So, whether your idea of the perfect vacay revolves around food, spa visits with your S.O. or action-packed days, we've got just the itinerary for you to come to life in Queensland's Sunshine Coast. Read on to enter.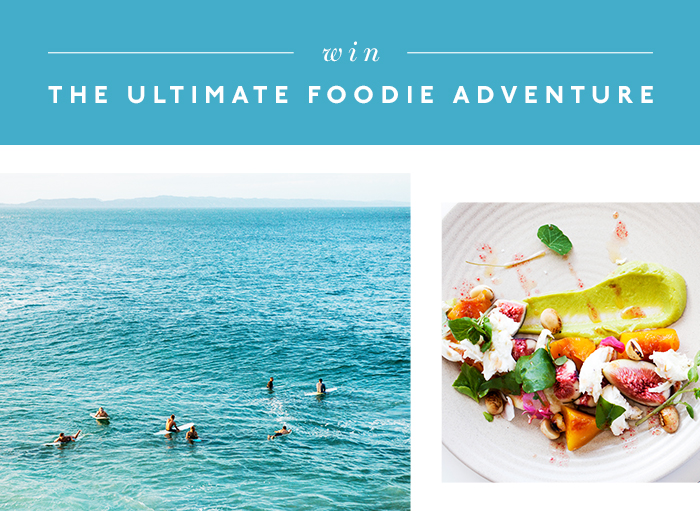 Consider yourself a foodie? Trust us, you're gonna want to win this. We've locked down flights in to the Sunshine Coast, luxury accommodation, incredible meals at some of the best restaurants on the Sunshine Coast, car hire and so much more.
Day One
You made it! Jump in your Redspot hire car and cruise along the coastline until you arrive at the luxe Sofitel Noosa Pacific Resort. Yep, you'll be crashing here for the next three nights, you lucky thing! Ease into holiday mode with cocktails by the pool, before strolling down Hastings Street until you reach Locale. These guys are pros at Italian cuisine and the dimly lit restaurant is all kinds of stunning.
Day Two
Start the weekend with a walk through Noosa National Park followed by a Sri Lankan-inspired breakfast created by Peter Kuruvita at Sofitel's in-house restaurant, Noosa Beach House. Eating amazing food is one thing, but cooking it is a whole different ball game, so next you'll be heading to The Cooking School Noosa (owned by Wasabi, one of Queensland's best restaurants) to spend the day learning tips, tricks and techniques, that'll have you whipping up Japanese, French or another delicious cuisine depending on the week. After a day in the kitchen, we think you deserve a break—so sunset cocktails and a stunning waterfront dining experience at Noosa Boathouse is just what The Urban List doctor ordered.
Day Three
Rise and shine! It's your last full day on the Sunshine Coast. Do as the locals do and make a beeline for Noosa Farmers Markets. Here, you can taste local cheeses, condiments, fresh produce, and our favourite part, knock back a street food breakfast. The day is still young, so you'll be jumping on the road and heading for the lush Sunshine Coast Hinterland. Start with a wander through Montville, before making your way to Kondalilla Falls for a freshwater swim in the rock pools. Next up, is lunch at The Long Apron at Spicers Clovelly. This two-hatted restaurant in Montville is a must for any real foodie. Save room for dessert and jot Maleny Food Co. into your GPS, your gelato-loving stomach will thank you for it.
Day Four
After a sleep in, follow the boardwalk to Bistro C and enjoy a beachfront breakfast while picking out where you're going to lay your towel in approximately 34 minutes. You'll be heading to said sandy spot and soaking up the sun for the rest of the morning. Now, a holiday isn't a holiday without a spot of shopping, agreed? So, wander back to the Sofitel via the likes of Noosa Longboards, Alterior Motif and, if you want to take home some local foodie supplies as a memento, Providore On Hastings. Onto the hard part—saying goodbye to your sleek pad. Insert sad face here. Pop over to the iconic Noosa Surf Club for a frosty glass of drown-your-sorrows sauv and a bucket of Mooloolaba prawns, while you soak up those postcard views one last time.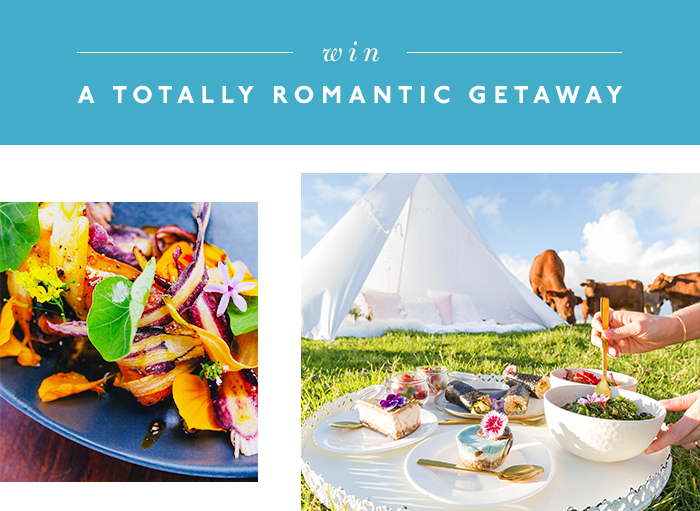 Love is in the air, or at least it will be once you spend three glorious nights at a secluded resort in the Sunshine Coast Hinterland. In between staring into your SO's eyes, you'll be wine tasting, indulging in treatments at one of the region's best day spas and getting cosy in your rainforest cabin.
Day One
Wind your way up and along the Blackall Range in your Redspot hire car, until you arrive at the tranquil and completely secluded Spicers Tamarind Retreat. This, my friends, is where the romance begins. Check-in, unpack and marvel at the serenity, and when you're feeling peckish there'll be a table for two waiting for you at on-site restaurant, The Tamarind.
Day Two
Wake up and smell the rainforest and meander hand-in-hand to The Tamarind for a slow breakfast. By now, you'll probably realise you could easily spend the next three days without leaving this Spicers property, but we're going to make you, because the wineries are calling! First stop, Flame Hill Vineyard for wine-tasting at the cellar door and lunch, followed by more tastings and a meet the brewer experience at Maleny Mountain Wines and Macleod Brewing. Then we're going to take it next-level, with a private sunset picnic at One Tree Hill, organised by our friends at Getaway Pantry. You won't be needing dinner after the platter you've just eaten, so tonight will be all about your private hot tub.
Day Three
Sleep in and head into town for a late breakfast at Monica's Café. You're in no rush, so stroll around town, stopping by Pallet Life Markets and then into Rosetta's Books for a new page-turner. Next, you'll be slipping straight into 1.5 hours of pure indulgence with a visit to Spa Anise for his and her treatments. On cloud nine? Curl up with your book and a glass of wine, before getting dolled up for dinner at Wild Rocket @ Misty's.
Day Four
Make the most of your last morning in the hinterland, by checking out and heading to brekkie at Altitude On Montville. Cruise along the Blackall Range until you arrive at Kondalilla Falls. Lace up and hike down to the falls and rock pools, for a refreshing dip and your final round of loved up selfies before you head home.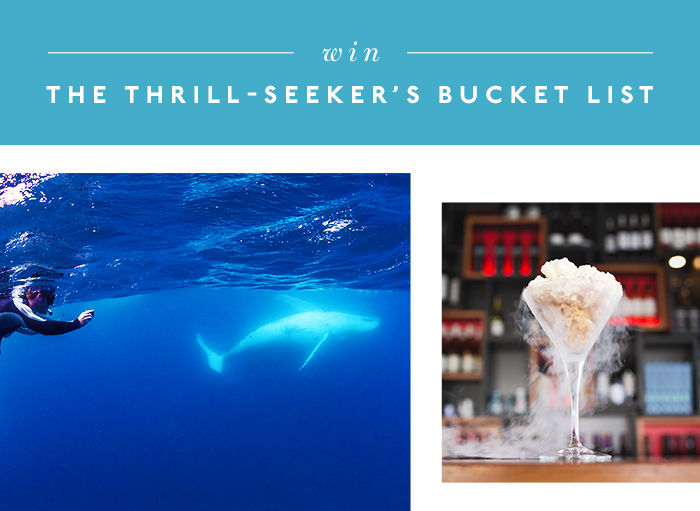 We get it. We say 'beach holiday' you say 'boring'. And that's why we've filled your Sunshine Coast trip with action-packed activities that'll get your adrenalin pumping, your cheeks flushed and fill that memory bank with living-on-the-edge experiences.
Day One
Check in to beachside accommodation at Oceans Mooloolaba. This will be your digs for the next few days. Not bad, huh? Get acquainted with the water on a SUP from Absolute Adventure Hire Hut in Mooloolaba for the afternoon, before donning your best for a truly decadent dining experience at Spice Bar. Take away the effort of decision-making and opt for the incredible degustation menu including dessert.
Day Two
Brekkie at Gainsbourg on Mooloolaba Esplanade is a must-do, so that's exactly where you're starting the day. Next, you'll be making everyone you know super jealous, with a rare opportunity to swim with humpback whales with Sunreef Mooloolaba. Nope, we're not kidding. If you've got a GoPro, use it! After spending the day on the water, jump in your Redspot hire car and grab a bite to eat—fish and chips at The Spit are delish—before finding a sunny spot beside the rooftop pool at Oceans. To tie a bow around the perfect day, you'll be dining at The Boat Shed at Cotton Tree.
Day Three
Wake up early and jump in the car for an early jaunt north to Noosa Farmers Market. Grab a coffee, a quick brekkie and some food to take on today's adventure. Yep, you'll be spending the better part of the day on a 4WD tour with Epic Ocean Adventures, including a guided dolphin kayak at Double Island Point. Return to Mooloolaba but not without a sneaky stop-off at Hello Harry for burgers and shakes—these guys have quite the rep on the Coast.
Day Four
Keep your last morning simple with breakfast at The Velo Project, before we take things up a notch with an incredible, fast-paced Calounda Jet Ski experience in the Pumicestone Passage in Caloundra. It'll be hard to leave the Sunshine Coast, but at least you've got the memories.

Check out the full terms and conditions here, and fill out the form below to enter!