The Long Apron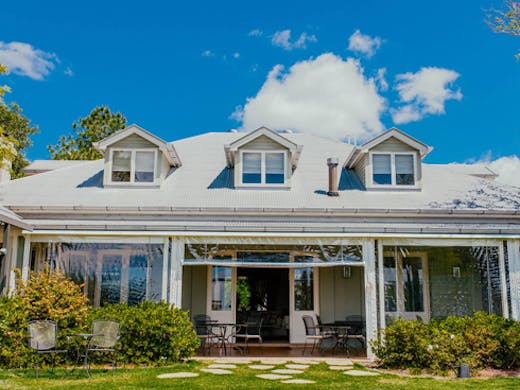 The Verdict
Rarely are resort restaurants worth raving about, The Long Apron however, completely defies that logic. Set amongst the lush hilltop gardens as part of Montville's Spicers Clovelly Estate, this European-inspired, two-hatted restaurant has an inviting charm that welcomes you right on in.
Lucky too, as with only two options of a $140 tasting menu or a $115 five-course a la carte menu, this is not a place you can just dip your toe in. Foodies, you must take the full dive… we promise it will be worth it. Presenting courses that are fresh and modern whilst drawing from classic techniques, the care and thought that has gone into creating each dish is obvious. A few of our favourites? Try the scallop with smoked avocado puree, leek, radish, and apple, followed by the suckling pig with orange and clove, fermented orange, lardo coleslaw, and roasted apple puree. Then top it all off with dessert… the malted potato ice cream should not be missed. Seriously!
In addition to the lunch and dinner sittings, The Long Apron is also open for breakfast, seven days a week from 7.30am to 9.30am.
Image credit: Ariana Gillrie for The Urban List
---