Connecting with your crew over delicious eats and, more importantly, juicy drops is undoubtedly one of the best ways to pass the time. But in our opinion, the most memorable soirées are the fuss-free, raucously fun ones where laugh lines deepen.
If you're thinking of hosting your mates at your place soon, we've teamed up with Jacob's Creek newest drop Lively Bunch—a deliciously crisp Pinot Noir that's best served slightly chilled—to bring you a list of playful "chilled vibe" essentials that'll liven up your laid-back feast in the best way possible.
Emma Mulholland On Holiday Oven Mitt
Price: $35
Sometimes 'fresh out the oven' is best brought to the table immediately while you chant "hot hot hot hot hot hot". Make your oven to plate movements a little cuter—and safer—with this quirky oven mitt from eclectic Aussie designer Emma. Made from 100% cotton, the mitt comes in a range of colours and features an Emma Mulholland On Holiday's signature 'happy Hawaiin' print.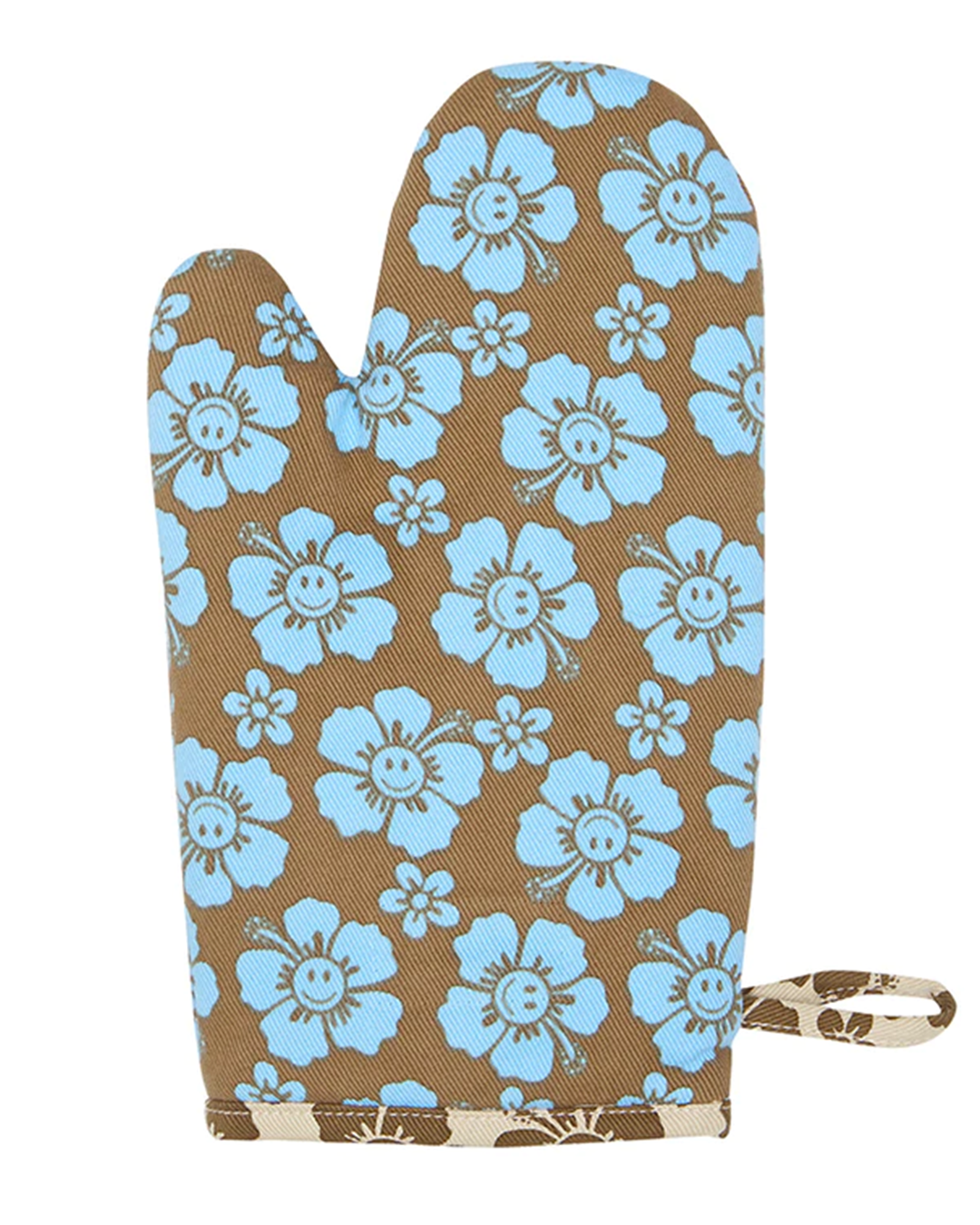 Jacob's Creek Lively Bunch
While chilled red is poured and loved around the globe, it's only really starting to gain traction among tables here in Australia recently. The perfect sip to seamlessly take you from day to night, Jacob's Creek's Lovely Bunch Pinot Noir serves up notes of bright strawberry and raspberry, lifted by fresh acidity, and is an undoubtedly one of the best bottles to crack open when guests arrive—no matter what the season.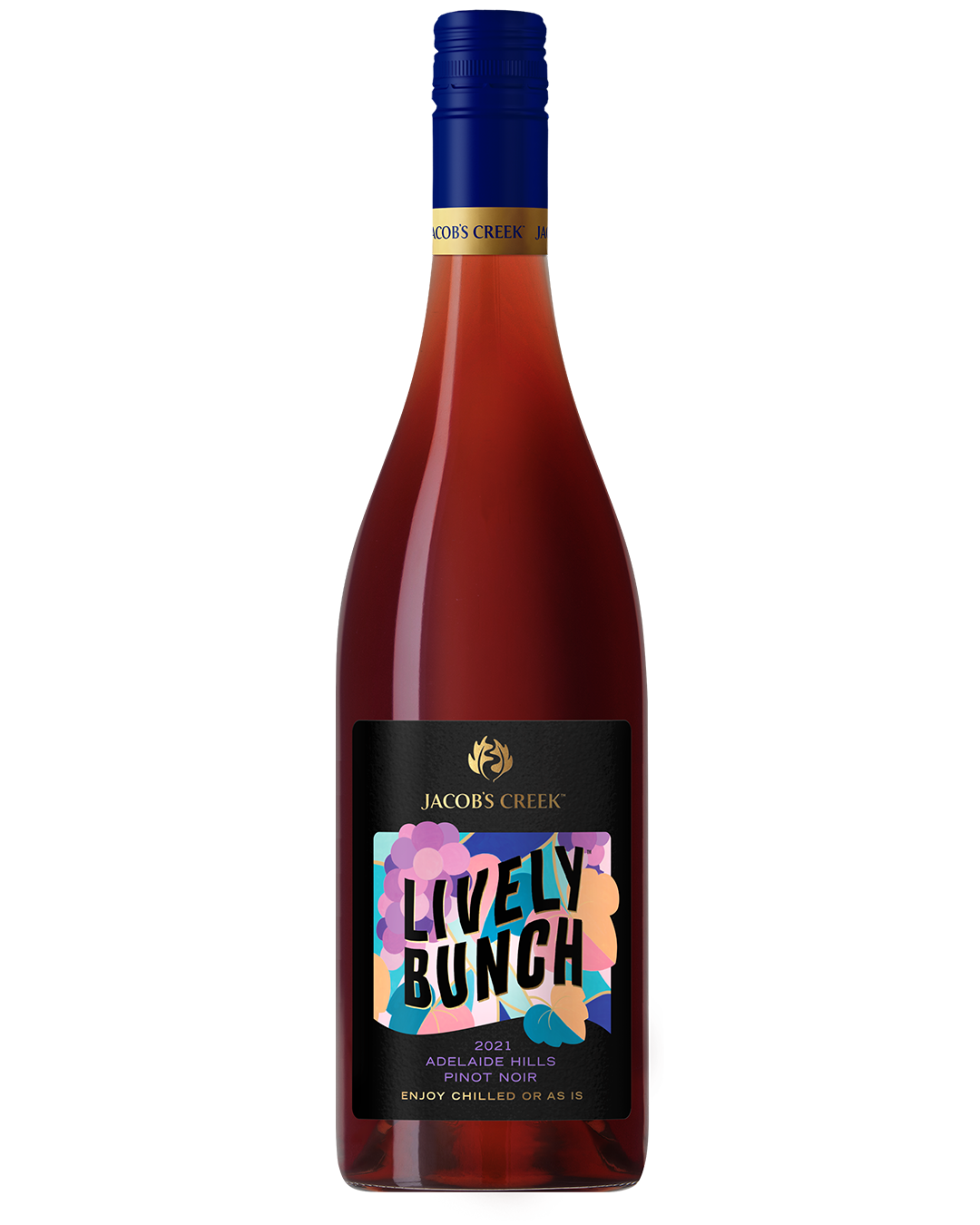 Roundhouse Pasta Serving Bowl
If washing up the least amount of crockery is the goal (we're on board) then a fabulous shared feast is the way to go. Sharing food undoubtedly brings people together so don't shy away from plonking a big hearty bowl in the centre of the table and allowing people to dish up their own grub. We're loving this playful pasta serving bowl from Roundhouse because it gets straight to the point and it's dishwasher safe.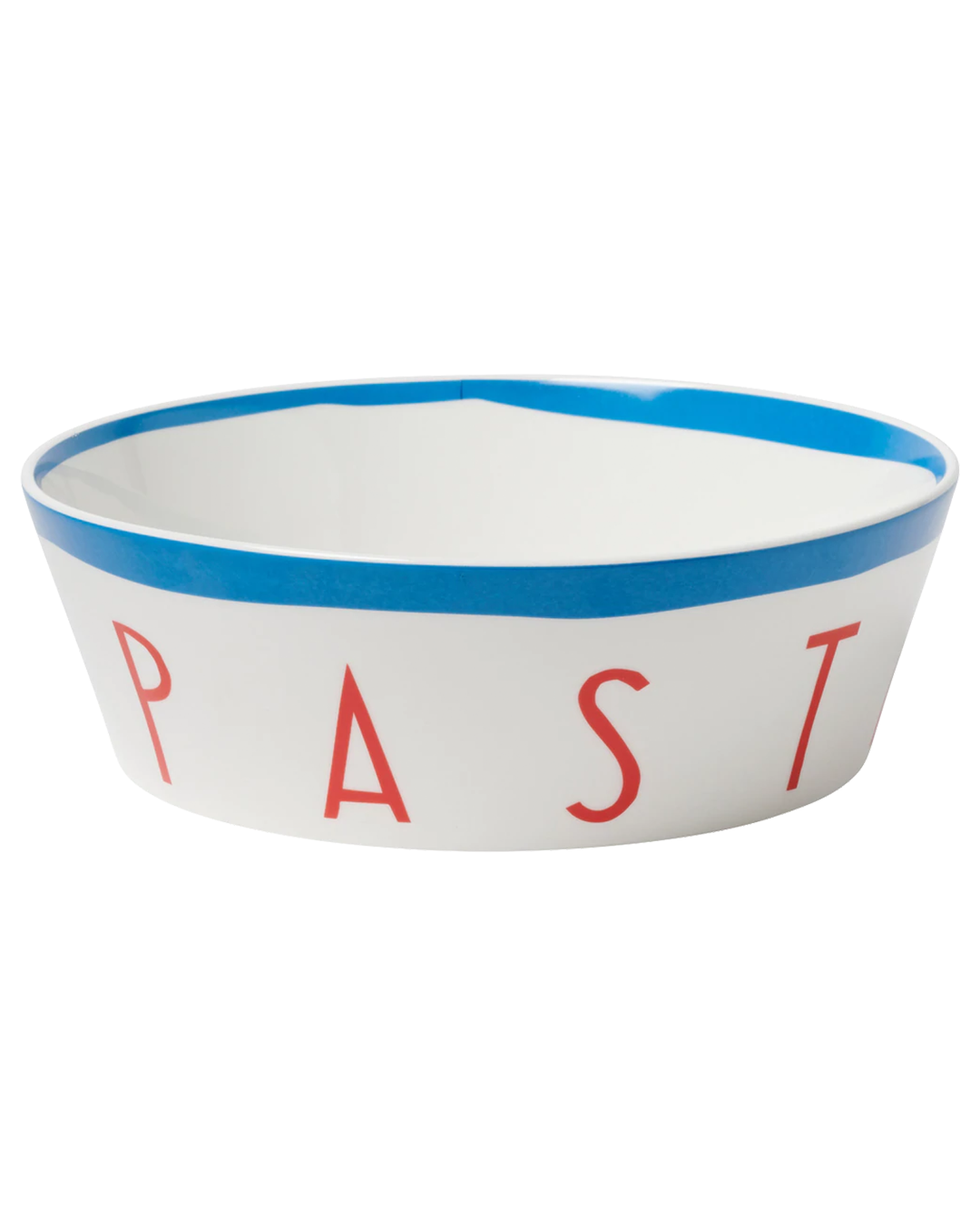 DENON Black DP-300F Turntable
While a record player was cemented firmly as a millennial hipster's must-have, the act of choosing a record, flipping it and asking guests to pick their fave to spin not only sparks delicious conversation but steers a seemingly predictable night in toward unexpected territory. If you're serious about your music you would undoubtedly have a solid vinyl collection to flip through already but if you're looking for a chic beginners turntable, the Denon Black DP-300F is an epic investment for the vinyl curious.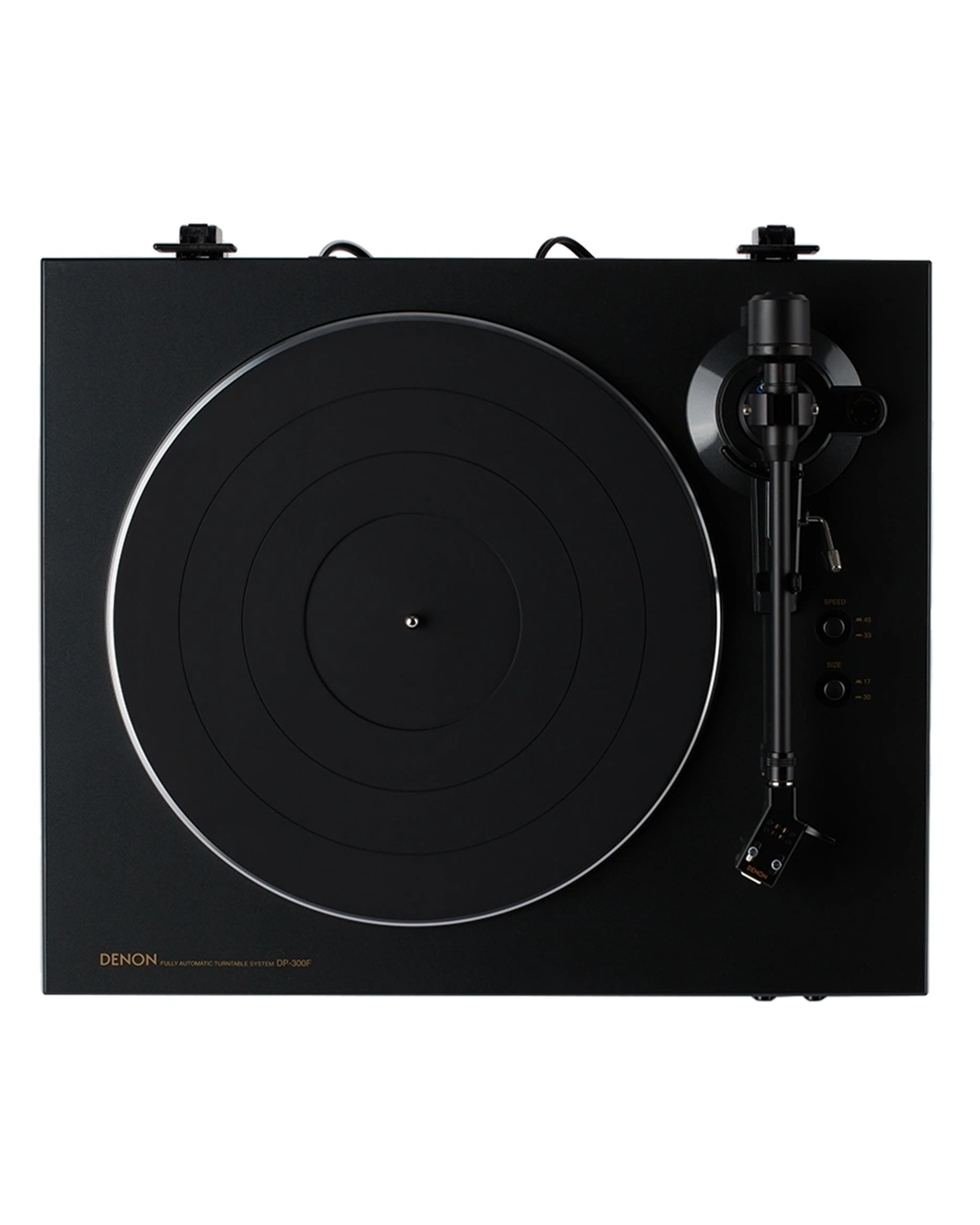 In Bed Linen Napkins
What do all fine dining restaurants have in common? Napkins. But weirdly when it comes to entertaining at home, they're greatly underrated and underutilised. Make a mess but make it fun with playful napkins and bring a vibe to the table. We're loving this vibrant, feel-good marigold linen set of four from In Bed.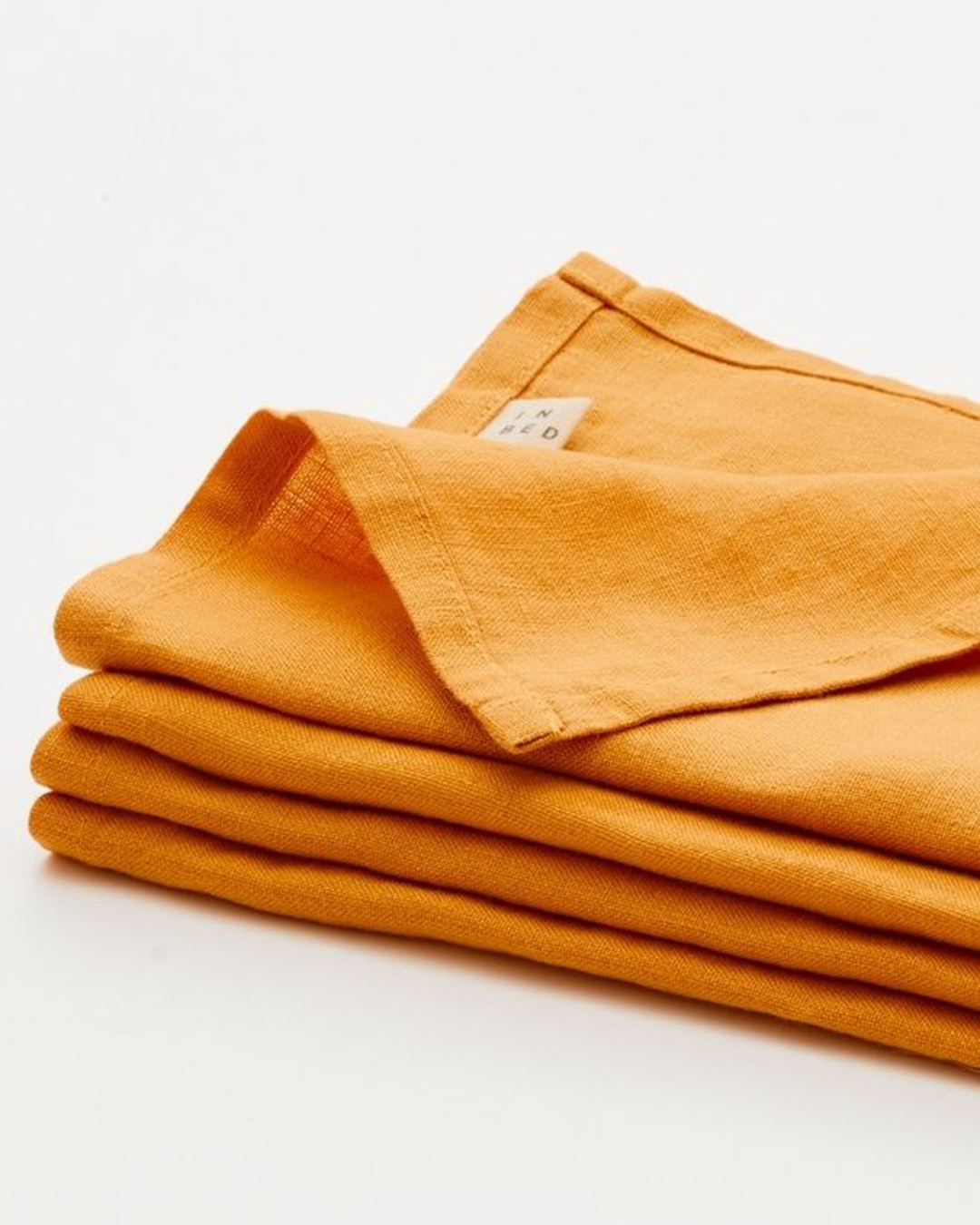 Snacks for Dinner: Small Bites, Full Plates, Can't Lose Cookbook
If there's one thing we're certain of it's that everybody loves snacks. Snacks are so great that often that's all we end up chowing down for dinner, and Lukas Volger's new cookbook Snacks For Dinner: Small Bites, Full Plates, Can't Lose dishes up tasty inspo that will redefine your next dinner shindig. From dips and pickles to crackers and sweets, the cookbook is packed with flavour and is the ultimate gateway to get your graze on.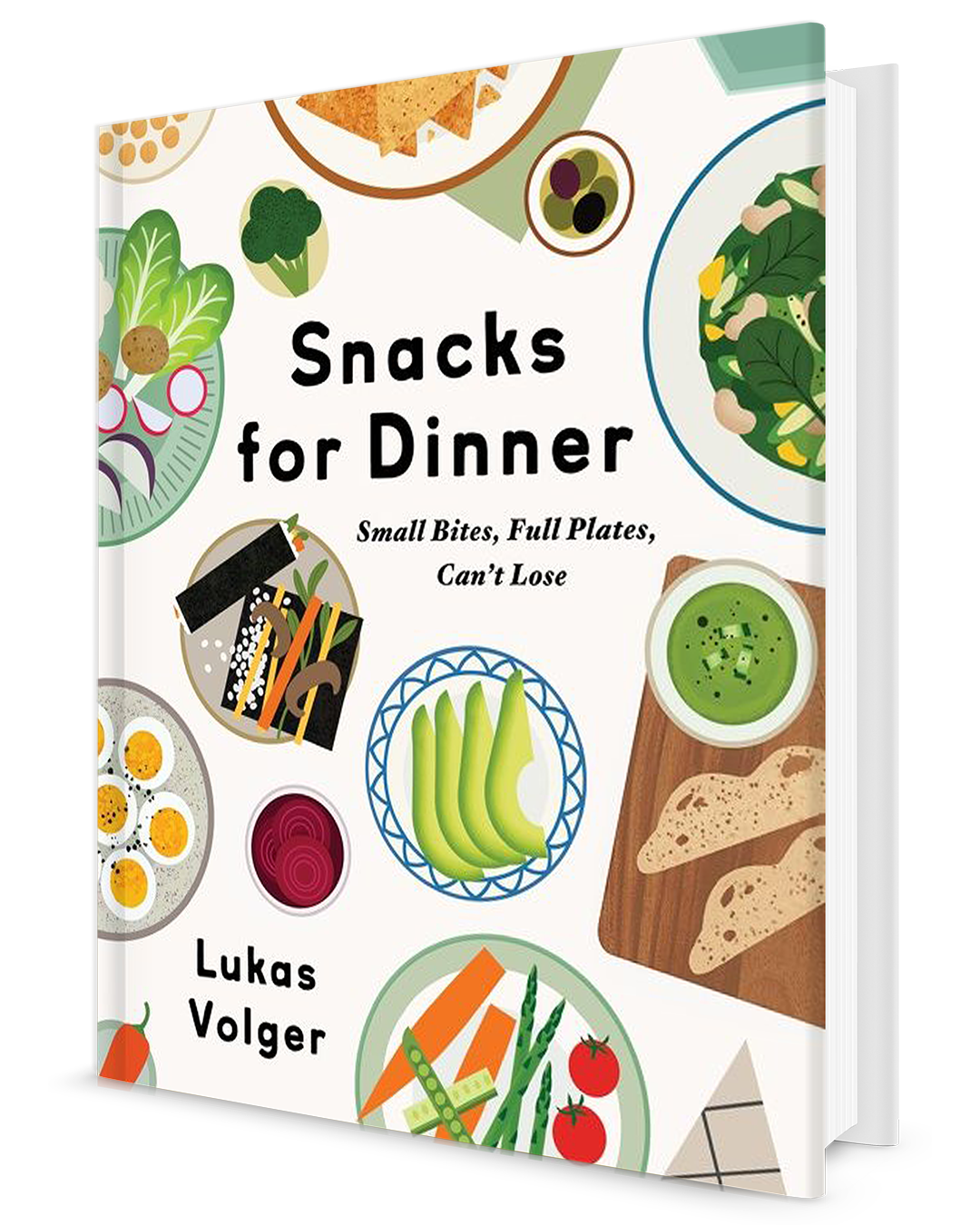 Orozo Throw
When dinner's wrapped, migrating to the floor or the couch for a nightcap and a little 'deep and meaningful' is inevitable. To dial up the cosiness, wrap you and your guests up in a delightfully striking throw from Slowdown Studio. Proudly made from a woven blend of recycled cotton, it will make a chic addition to both your night and home.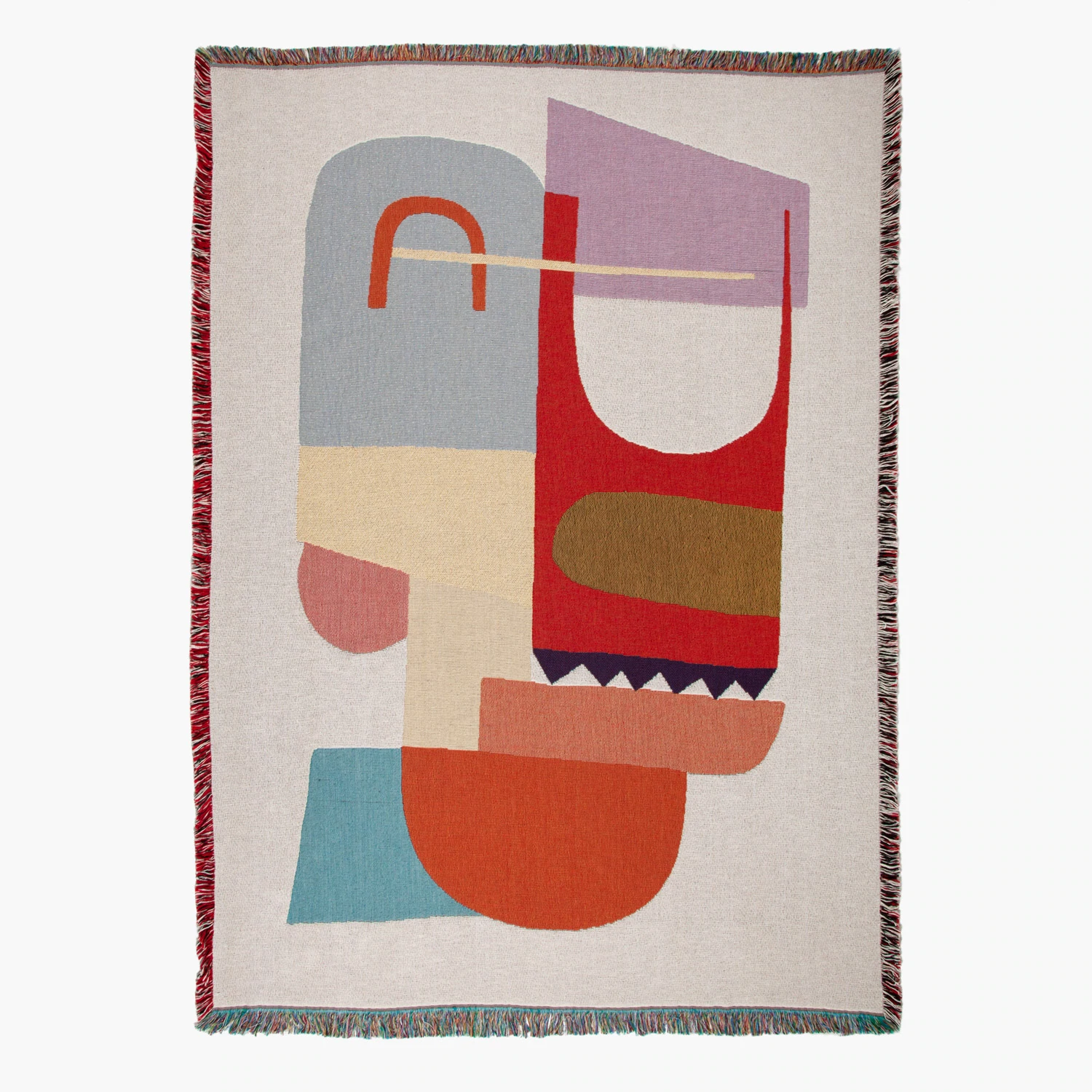 Dinosaur Designs Resin Stone Servers
Add a splash of colour and sophistication to your table with Dinosaur Designs Servers. From saucy pasta to crunchy salad and everything in between, these unique Australian-made resin servers will have you dishing up your smorgasbord in style and they come in a slew of earthy, sultry and vibrant colours to match your "chilled vibe" aesthetic.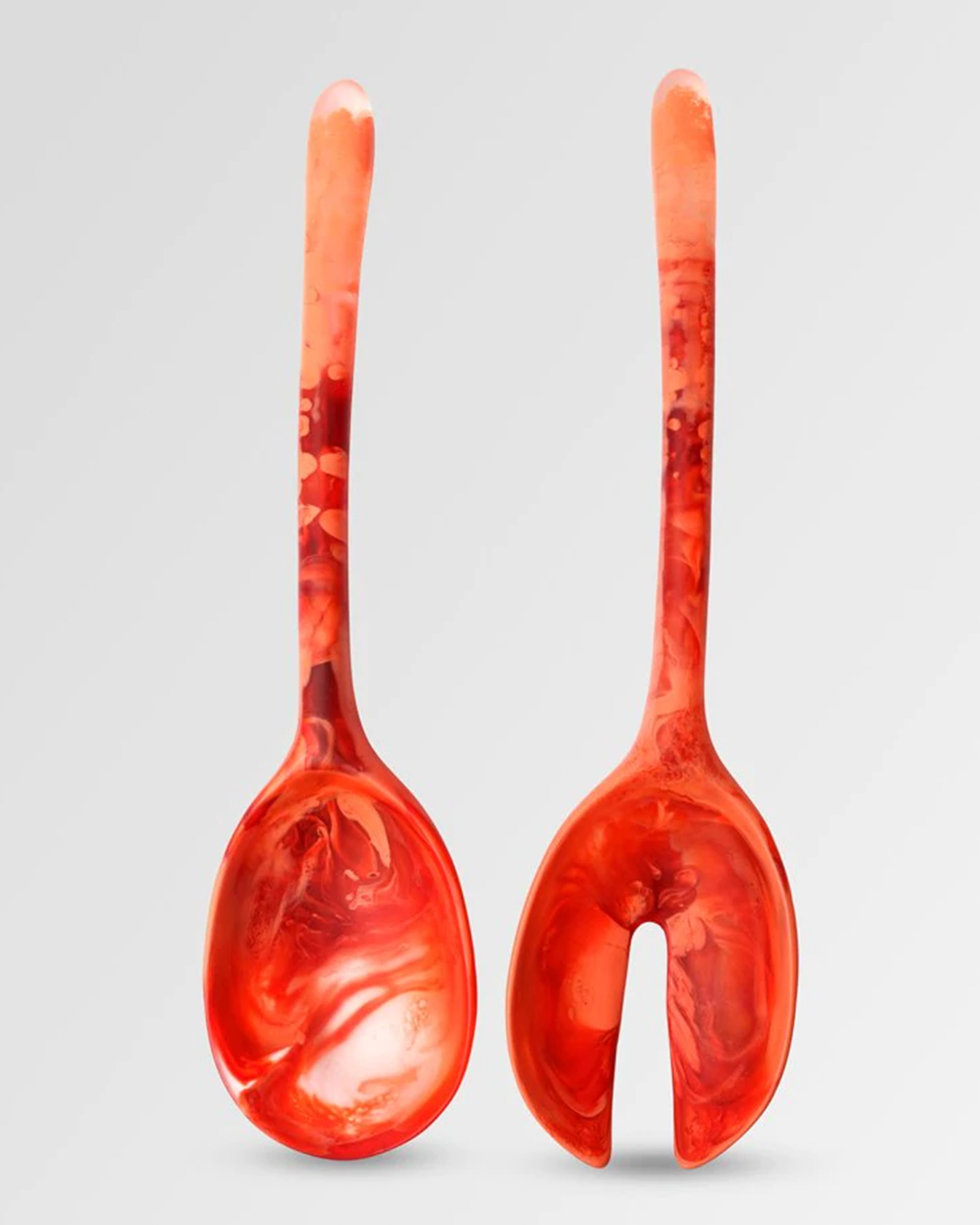 Nonna's Grocer Candles
Take a leaf out of Pasta Mama's hosting book and level up the mood with a fun bunch of Nonna's Grocer Candles. The collection, which is handmade in Woollongong and includes lemon, tomato and orange candles, will add welcomed pops of colour to your table, so we recommend grabbing a couple, sitting them on a heat-proof surface and scattering them across the table—and as Pasta Mama proclaims, be careful where you place them because they can drip—but we like that.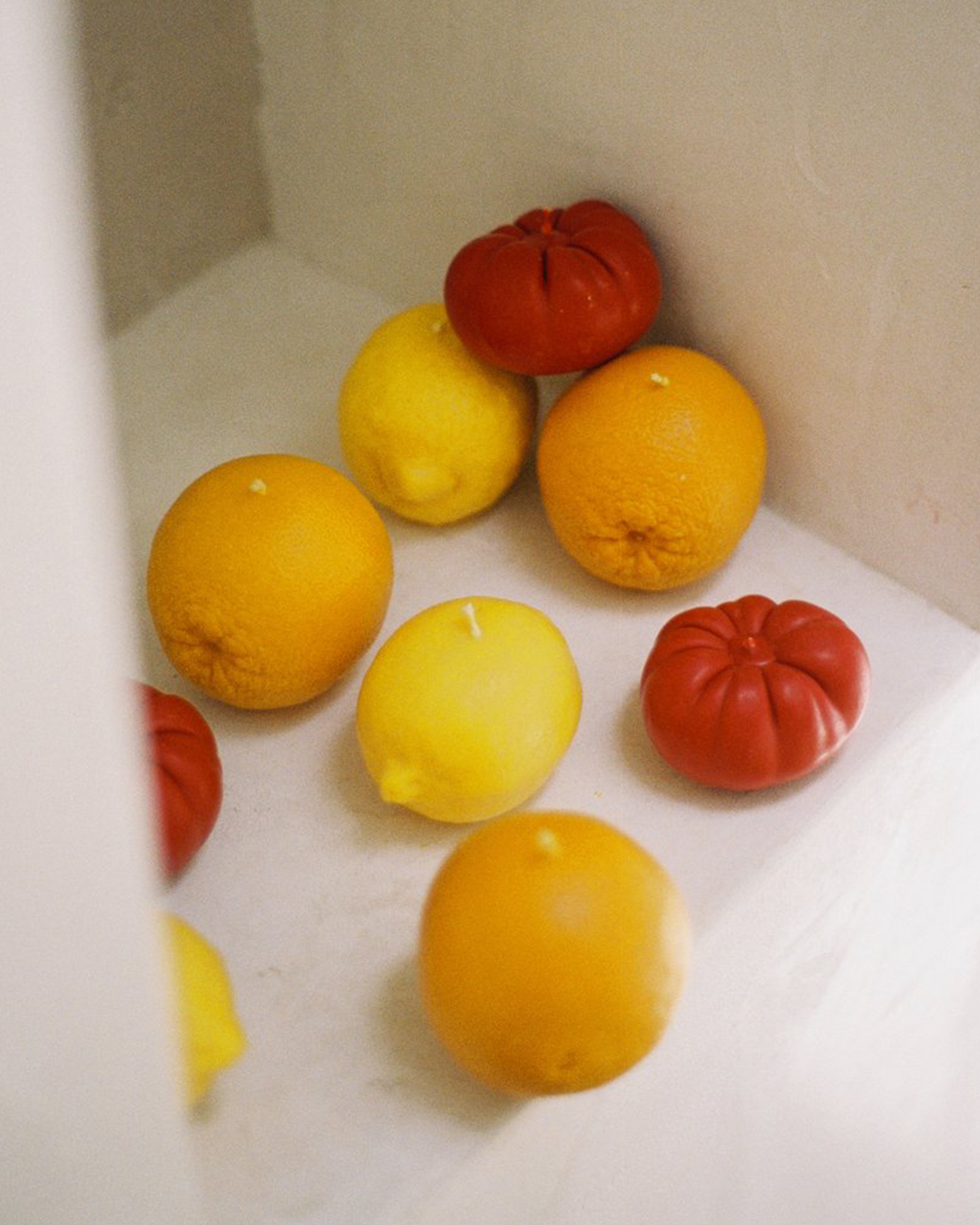 This Is Incense
Nothing creates a laid-back vibe like a smokey, hazy, aromatic incense burning slowing in the corner of a room. And while we love the OG classics like a Nag Champa Satya Sai Baba Incense, these new wands from This Is Incense are cute-as and come in a range of adorable packs with incredible vacay-style scents. Transport yourself to Bondi Beach, Byron, Yamba, Margaret River, Noosa, Bells Beach or Tasmania.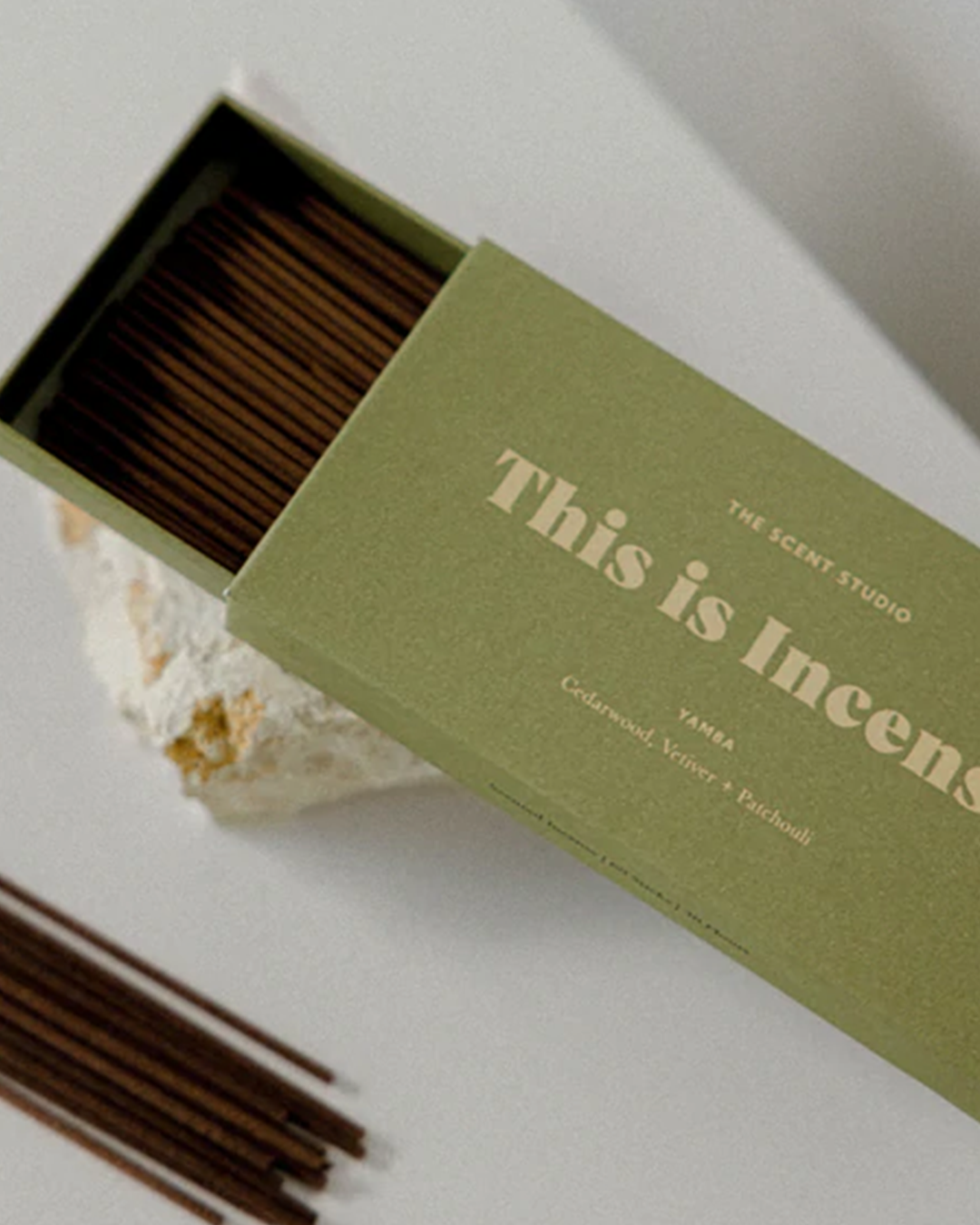 Entertaining at home can sometimes feel like an art form but with the right approach—and the best wine—it can become a vibe in no time. Next time you invite your crew over to your place, be sure to stock up on Lively Bunch by Jacob's Creek—enjoyed slightly chilled, it packs a fruity punch and will make a tasty addition to your "chilled vibe" menu.
And always remember to Drinkwise.
Editor's note: this article was produced in partnership with Jacob's Creek Thank you for supporting the partners who make Urban List possible. To read our editorial policy, click here.