If, like us, you love to indulge in a cheeky bevvy or two and you're always on the hunt for new and delicious things to try—then we have some exciting news for you that's going to shake up the way you drink. Enter: shochu, an age-old spirit with a new lease on life.
To help shed some light on Japan's best kept secret and your new go-to bevvy, we've partnered up with Koyomi Shochu to divulge all the details on this delicious spirit taking the world by storm.
What Is Shochu
Dating back to the 16th century, Shochu is Japan's oldest spirit and is actually more popular than sake. Pronounced 'show-chew', this ultra-clean, clear spirit is as versatile as vodka and as food-friendly as wine. Unlike sake, wine or beer, Shochu is distilled using processes similar to whisky and gin. It's made from grains and vegetables, including Koji, a type of filamentous fungus native to Asia.
But perhaps one of our most favourite things about Shochu (aside from its deliciously smooth taste), is its low-calorie content. With one shot of Shochu equating to 40 calories (compared to 65 calories in a shot of vodka), this Japanese spirit is the light alternative we've been looking for. This drink is perfect for those looking to pace themselves during the evening or those who want to be able to have a drink without consuming anything too heavy. It's also incredibly versatile and can be customised to almost any palette with flavour combos ranging from simple classics like lemon to more adventurous tastes like grapefruit and ume (plum).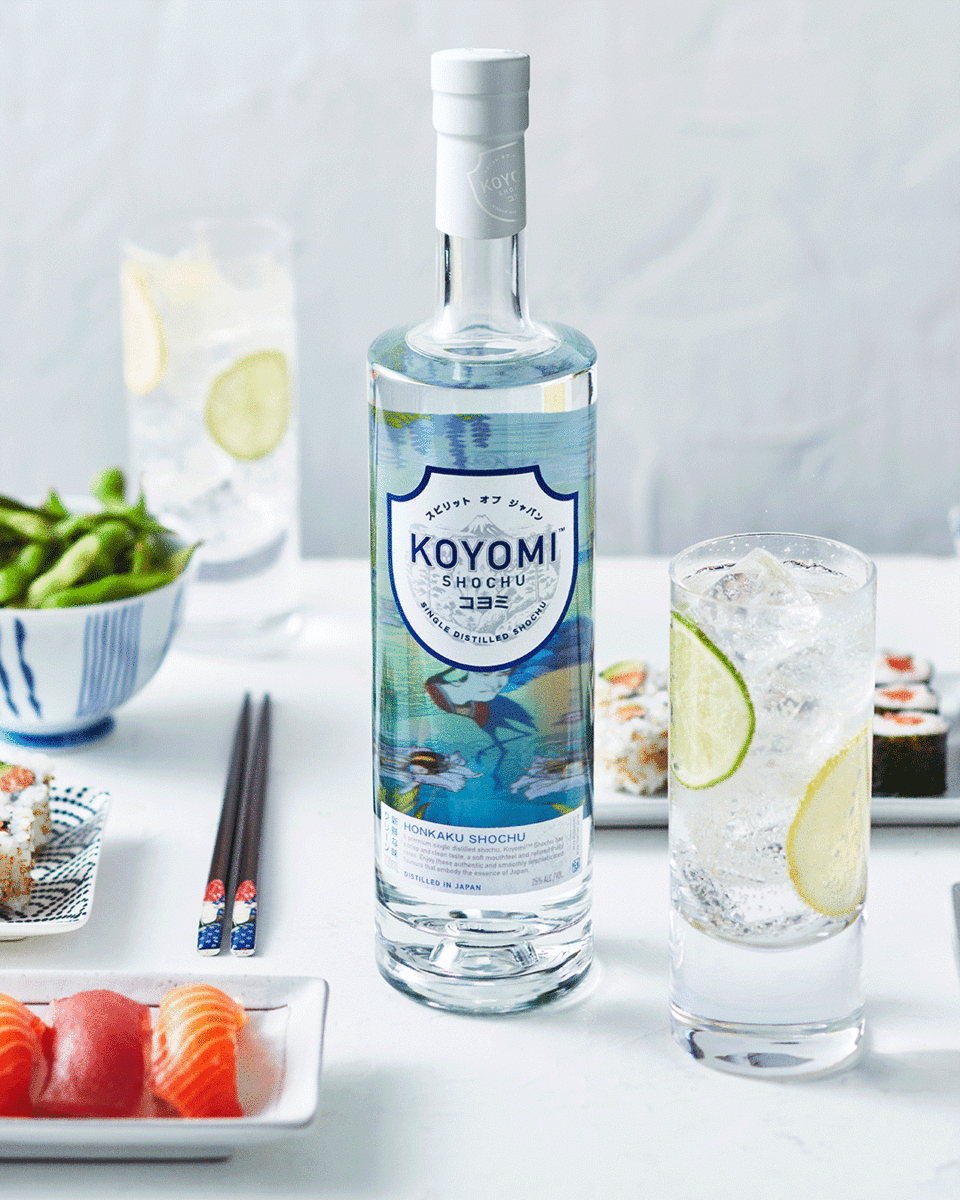 How To Drink It
The most common way of drinking Shochu and a staple at Izakayas across Japan is the CHU-HI —a clean, crisp and refreshingly simple mix of Shochu, ice, soda and fresh citrus in a tall glass. Think of it like vodka, lime soda, but way more delicious and a lot less basic.
If the sound of that intrigues you, you'll be pleased to know that Beam Suntory has you covered with their delicious single-distilled KOYOMI Shochu, made from barley and showcasing its pure flavour, crispness and fruitiness. Perfect for those looking for a light and easy-to-drink option that's lower in calories and alcohol than many other spirits and cocktails (yes, even vodka).
Where To Drink It
The great news is that Koyomi Shochu can be enjoyed both in the comfort of your own home or out on the town in some of your city's best bars.
QUEENSLAND
The Boom Boom Room
Three Wolves
Etsu
Sono
New south wales
Chin Chin
Tokyo Bird
Bancho Bar
Corretto Dee Why
Riley St Garage
Daniel San
Melbourne
It's official, Koyomi Shochu is our new favourite drink. Whether it's straight-up or mixed up in a mouthwatering cocktail, it's guaranteed to level up any cocktail hour, after-work drink or lunchtime bevvy.
This article is sponsored by Koyomi Sochu and proudly endorsed by Urban List. Thank you for supporting the sponsors who make Urban List possible. Click here for more information on our editorial policy.