So, swell's up, you've got the board, the swimsuit or boardies, and you're stocked up with sunscreen and wax. You've got everything you need to hit the waves…except ANY kind of surfing ability.
You need to pick up some surf skills stat—so where do you go? Well luckily, we've found the best places you can learn to surf on the Sunshine Coast. You'll be upright and coasting along the waves in no time.
Noosa
There's a reason Noosa is known throughout the world as a kickarse surf spot, with options for everyone from preschoolers on big foamies through to old farts on 10-foot longboards. Unfortunately, the downside of Noosa is that…well, it's known throughout the world as a kickarse surf spot… If it's after 6am, a weekend, school holidays or pretty much any day from about September to March, you'll be sharing the beach with just about everyone. Suck it up and deal, princess, because that's the price you pay for white sand, clear, warm, blue water, gentle waves and only a few sea lice. Main Beach is perfect for learners or longboarders, just remember to stay outside the black and white flags. You'll find the Go Ride A Wave team right down the end of Hastings Street, through to the Noosa Woods at Beach Access 11. The instructors are awesome and will run you through the basics before getting you out on the waves. The Go All Day package is great value—you get a two-hour lesson in the morning, then you can keep your hire board and gear for the rest of the day, trying out your sick new skills.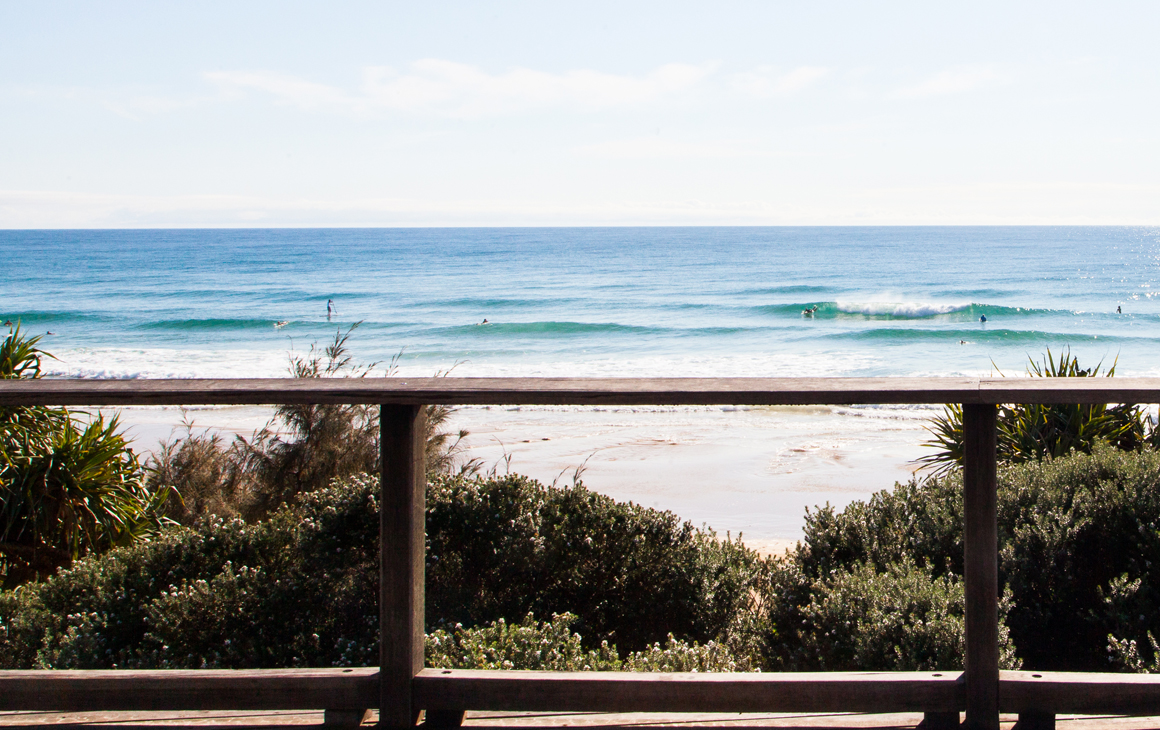 Coolum
Coolum is great beach to head to if you've got kids tagging along. The wide, flat beach is brilliant for running and splashing, and the park behind the beach will keep them occupied for ages. Coolum Surfing School takes advantage of this epic location and offers packages that include a professional photography session, or you can choose to wind up your surf lessons with a beachside barbecue. But first you get a couple of hours of support and advice from the expert instructors, who are all accredited surf coaches with blue cards and advanced first aid skills. Even if you're totally new to the surf, they'll tell you what to look out for with rips and sandbanks, help you "read" the waves and teach you the basics of surf etiquette, so you don't find yourself face to face with a not-so-impressed local you've just dropped in on.
Maroochydore
Smack bang in the middle of the Sunshine Coast, Maroochydore, Alex and Mooloolaba beaches are easy to get to and have plenty of wide open stretches, as well as a few protected pockets to build up your confidence. And you're guaranteed to find a great coffee after you get out of the water… The accredited coaches at Maroochy Surf School are real surfers with a serious love for the beach. You can learn with your mates (or make some new ones!) in the group classes, book a private lesson or even arrange a corporate surf retreat.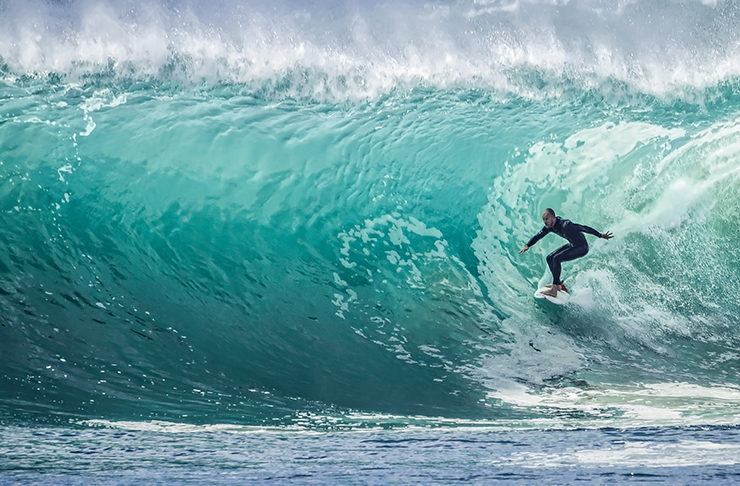 Alexandra Headland
If you've got a bit of experience and want to learn from the experts, former international pro surfer Robbie Sherwell and his team at XL Surfing Academy offer heaps of different classes, tailored to your skill level. There's one-on-one private lessons, sessions on paddling technique and core strength, and to put on your wishlist once you're a real expert (shouldn't take long, should it?), they offer advanced lessons in aerial, turns and competition moves.
Caloundra
The southern end of the Coast has heaps of well-known surf spots, and, like Noosa, there are some good, protected nooks for beginners. But while you might not face quite as many tourists, you might cop a bit more agro from the locals who aren't keen on sharing "their" beach. So try and remember the rules of surf etiquette… Or even better, learn the ropes with the locals from Caloundra Surf School or the OGs at North Caloundra Surf School. Both companies pick the best of local breaks—Happy Valley, Dicky Beach, or Currimundi, based on tides and wind, to get you catching actual waves in no time. The coaches are patient with beginners and they'll talk you through your beach safety, if you're feeling a bit stressed.
One For The Groms
Learning to surf as an adult is hard. We're a bit less flexible, a LOT less fearless, and way more embarrassed about looking stupid in front of other people. But kids are naturals, and they pick up new stuff like they're born to it. So give the grommet in your life a chance to become the next Kelly Slater by signing them up for SurfGroms lessons. This program is specially designed for kids from five (they need to be able to swim well) to 12 years of age, and they learn all the basics to get them standing on waves from their first lesson. These guys offer school holiday programs, regular weekly lessons, and awesome (and kinda hot #justsayin) instructors who provide heaps of encouragement and inspiration. And the kids get an awesome pack with a rashie, Roxy or Quiksilver backpack and heaps of goodies, so it's totally worth it (especially if you can steal the Roxy backpack from them!) A few different surf schools up and down the Coast offer this program, so check out the one that's closest to you.
Image credit: Jeremy Bishop, Unsplash