A quick 15 minutes from Caloundra, you'll find possibly the most diverse foodie haven in Queensland: NightQuater. Yes yes, you know them as a top-tier vibey concert venue, but we simply HAD to shine a spotlight on their drool-inducing lineup of restaurants. We know you've got your notifs on forJetStars sales, but what if we told you you could eat your way around the globe sans jetlag, WITH some banging live music AND with a cocktail in hand, on the idyllic sunny coast? Read on foodie, here are 4 reasons NightQuater is the Sunny Coast's best foodie playground (loosen that belt).
Endless Multicultural Eats
Grumpi's BBQ
Serving up low and slow barbecue feasts at NightQuarter since 2015, these guys are as iconic as they are mouthwateringly delicious. Here, you can expect all your delicious BBQ faves like American-style brisket, pork ribs, wings, burgers and more. Make sure to save plenty of room for this feast.
Brazilian
Everyone knows no one does festivals (or food) like the Brazilians. This definitely applies to Brazzo Boys, who dish up Brazilian BBQ with over 20 years of expertise under their belt. Think Brazilian charcoal smoked meats with churrasco, beef rib burgers and barbecue platters with smoked chorizo and halloumi. Best bit? Nothing on their menu is over 20 bucks.
Chinese
The thought of bao buns literally makes us turn absolutely feral. You know that scene out of Fantastic Mr Fox where he absolutely demolishes the pancake breakfast his wife makes him? That's us with Bao Buns. Now, when you can get 3 for $16? It's downright diabolical, in all the best ways. We are of course talking about Bao Origin. Heavy hitters like pork bao with crispy pork belly, caramel soy sauce, crushed peanut, pickled vegetables and a salt-bae sprinkling of coriander and mint as well as the classic crispy chicken are on offer- not to mention the long list of boba on deck. If you see us rolling out of NightQuarter like Pat Mullins, mind ya business.
Mexican
Mexican street food is undefeated and yes we are willing to die on this hill. El Mexicano is no different, slinging tacos (3 for $15?!) nachos, burritos and quesadillas straight from the grill and into your gob. In perfect timing, NightQuater is also putting on one hell of a shindig for Cinco de Mayo, a tequila festival. Controversial, yes, but we are those weird people that didn't have that life-altering tequila experience that one night… we froth tequila and in particular, a margarita. And as every man and his dog knows, nothing goes with a marg like a taco or seven.
Greek
Right, have you ever had a halloumi fry? If you haven't, straight to jail. If you have, you know that there need be no further explanation. If you're a halloumi fry fiend like us, make a beeline for Little Greek who, as well as halloumi fries, also serve up the ultimate greek home-run: gyros. Once again, nothing on their menu is over $20… we can hear the multiple apple pay dings now.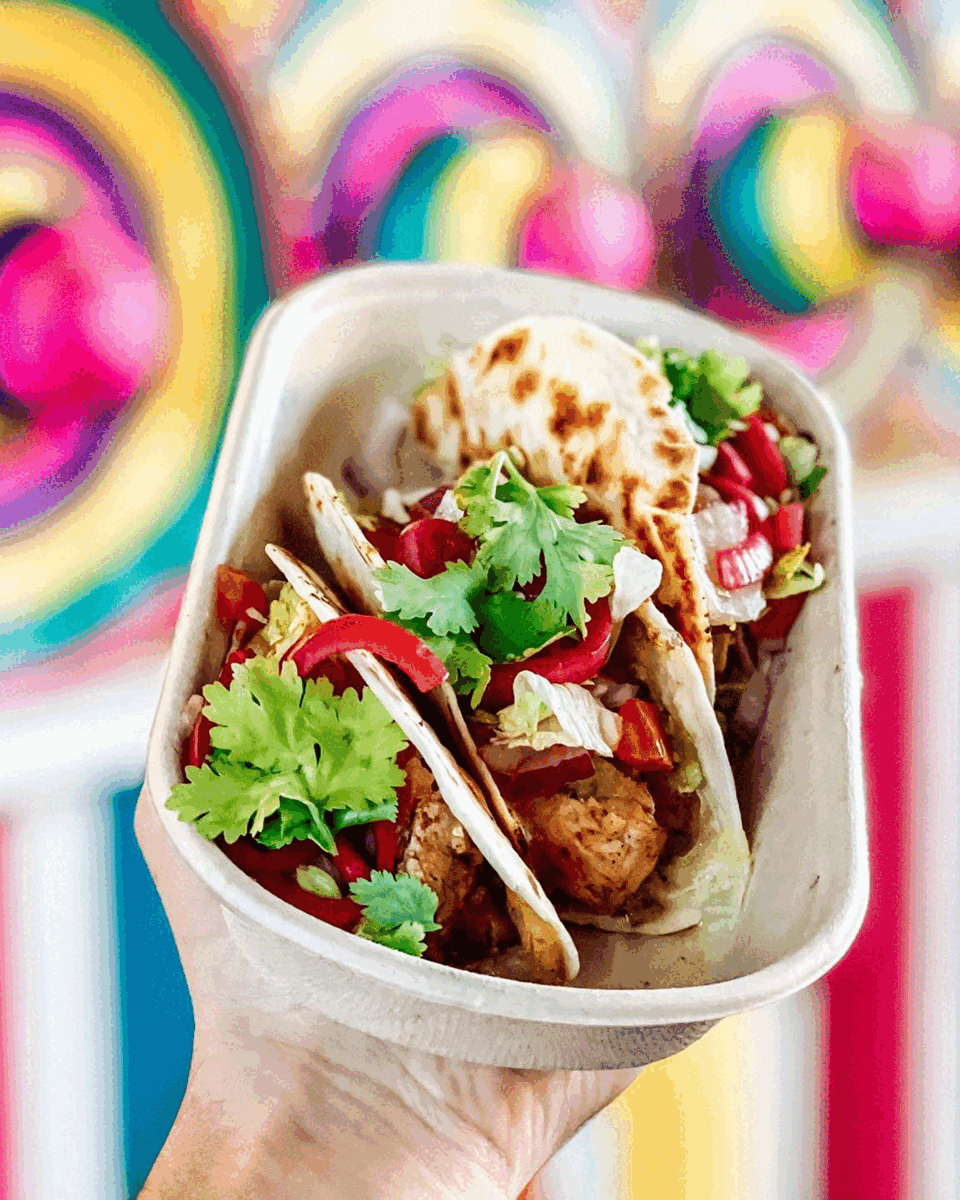 Delicious Thirst-quenchers
Jungle Juice
Walking around a market is thirsty work. Swing by Jungle Juice (no, not that abomination you made at college) for fresh house-made iced teas and lemonades. Peach, lemon, mango, berry and grapefruit are flavours on offer for the iced teas as well as traditional lemonade, pink lemonade and refreshing lemon lime and bitters.
Eumundi Backyard
We love a local brewery. Normally Eumundi Brewery beers call the historic Imperial Hotel home, but luckily for you, you can score some of the finest craft beers at the Eumundi Bar. Right near the carnival rides and games, you can slurp down a cold one while your little gremlins tire themselves out. Downright Dreamy.
Enchanted Bar
Under the festoon lights, Alice in wonderland-inspired cocktails await you at the Enchanted Bar. Grab a comfy spot on the couches and get to sipping tipples like the Tweedledum pina colada or the peachy long island iced tea, if you're game. Expect garnishes like Persian fairy floss and precarious smoke bubbles perches atop your bev.
Sirromet Bar
Inspired by their cellar door in Mount Cotton, Sirromet Bar pours Queensland's own Sirromet Wines every week including delicious flavourful reds, refreshing white and delicate sparkling. This is a must-visit bar for all vino lovers.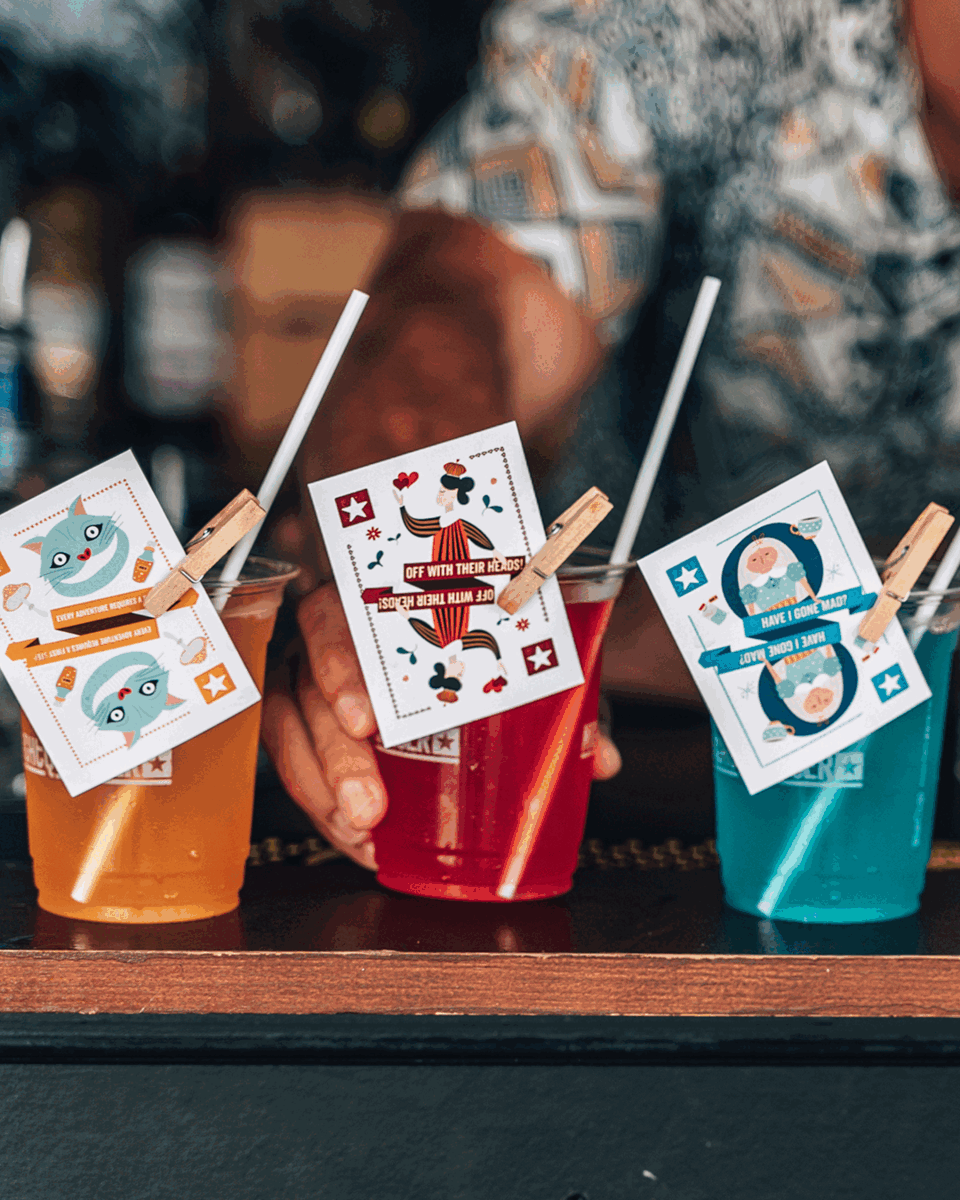 Gram-worthy, Delicious Desserts
Dessert Street
If you have even a smidge of room left in your tummy, speedwalk to Soft and Sweet desserts for the perfect finale to the night. Their legendary funnel cakes and super stacker sundaes will catch your eye, if not for their towering height, then for their wild toppings, Tim Tams and Ferrero Rochers to lashings of Nutella and mountains of marshmallows.
Chocolate And Coffee Heaven
Dessert fiends need to make sure to pay a visit to Chocolate and Coffee Heaven which serve up uniquely designed and locally baked cronuts in a range of delicious flavours as well as delicious chocolate fondue. But that's not all — you can also slurp down one of their seriously decadent freakshakes topped with whipped cream.
Donuts
Try as we may, we can never resist the waft of sweet, fresh donuts. Drizzled with whatever topping your heart desires, the limit does not exist for how many you can smash. Side note, you can cop 15 for only $20.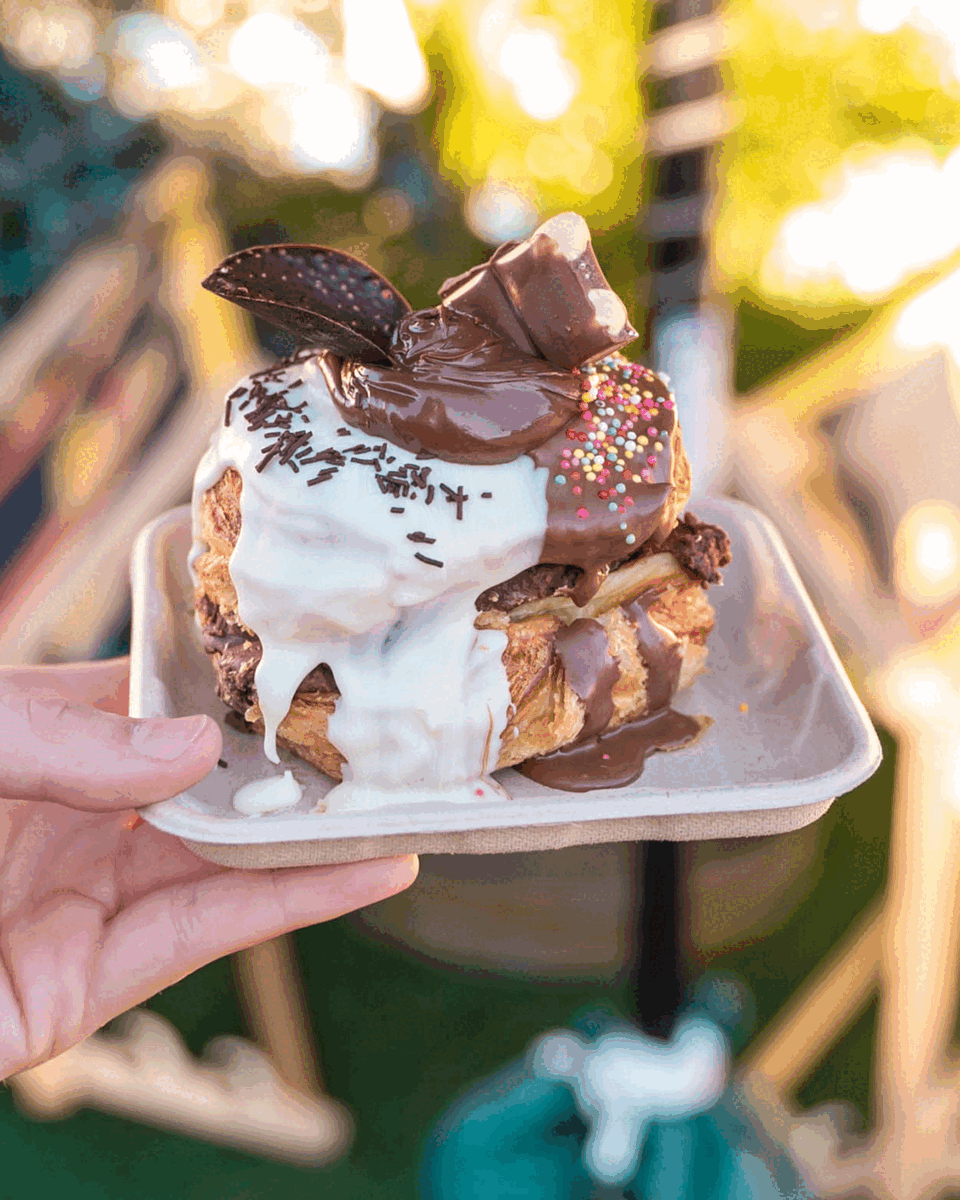 Epic Events
Ok first and foremost, who in tarnation knew you could actually not only book a table at NightQuarter but also have an event there? Shamefully, we did NOT. It is as good as it sounds though– there are six bookable event spaces to choose from. Our fave is the Secret Garden, a secluded spot nestled perfectly in between a cocktail bar and the live act of the night where you can enjoy the night markets without worrying about your spot being stolen while you track down your feast (they also have street eats packages. Event sorted or what?). It doesn't need to be a spesh occasion though – the gang essentially has a whole ass street party meets food festival every Friday and Saturday night.
We weren't joking when we said this is the most diverse foodie haven in Queensland. To find out more about NightQuarter or to make an event booking, click here.
Editor's note: This article is sponsored by NightQuarter and proudly endorsed by Urban List. Thank you for supporting the sponsors who make Urban List possible. Click here for more information on our editorial policy.