Sitting in the middle of the Pacific Ocean is nearly 800 million square kilometres of land, absolutely prime for world-class road-tripping—Australia.

Our beloved country is flat, wide and endlessly gorgeous, which is precisely why so many Aussies pack the boot every year and dial up the GPS to drive anywhere and everywhere. And with travel across some states now possible again, we're feeling extra grateful to play in our own backyard this summer.
But for a successful road trip, you need to make sure you're fuelled up—both literally and figuratively. We obviously need to fuel (electrically, if possible) our cars to get across Australia to soak up the breathtaking views, charming towns, beaches, deserts, rainforests, mountains and hidden gems, but what about some of that fuel for ourselves?

Sunbites is doing its part to fuel Aussies with their wholegrain snacks, for work breaks, backyard cricket and for the great Australian road trip.
So, in that spirit of fuelling the nation, we're here to help you level up your next getaway with five ways to fuel your summer road trip and get back out there.
Always Take The Scenic Route
Don't worry, we understand the collective eye roll at the sight of any cliche, and "it's about the journey, not the destination" is right up there. However, that saying is so perfectly apt when it comes to road trips that we're going to unashamedly use it here anyway. Road trips are 100% about the journey, and that means always taking the scenic route.
Planning is everything, so make sure you leave enough time and space in your itinerary if a worthy detour comes up. Stopping to look at something along the way can be more memorable and rewarding than getting somewhere on time. If a campsite is so beautiful, it begs another night's stay or you want to re-route and catch the day's sunset from the very west end of the country, make time for contingencies and slow down. We're all so used to going from point A to point B as quickly as possible in our day-to-day lives, and that certainly shouldn't be the case when we're in holiday mode.
Stock Up On Wholesome Road Trip Snacks
The road trip snack is a tradition as old as time—or at least as long as people have been road-tripping. Tasty snacks fuel our bodies, of course, but they also keep our spirits high. Nothing boosts car morale after a long stretch of driving, quite like whipping out a snack to share around—the sound of a front-seat packet cracking open is a beloved sound. But if we want to feel good and avoid snoozing throughout the trip and missing everything, load up on those wholesome, healthy snacks for some much-needed energy over sugar highs. This summer, we're packing anything from the Sunbites snacks range, especially our favourite Sweet Chilli Grain Waves, to fuel us for the long drive ahead.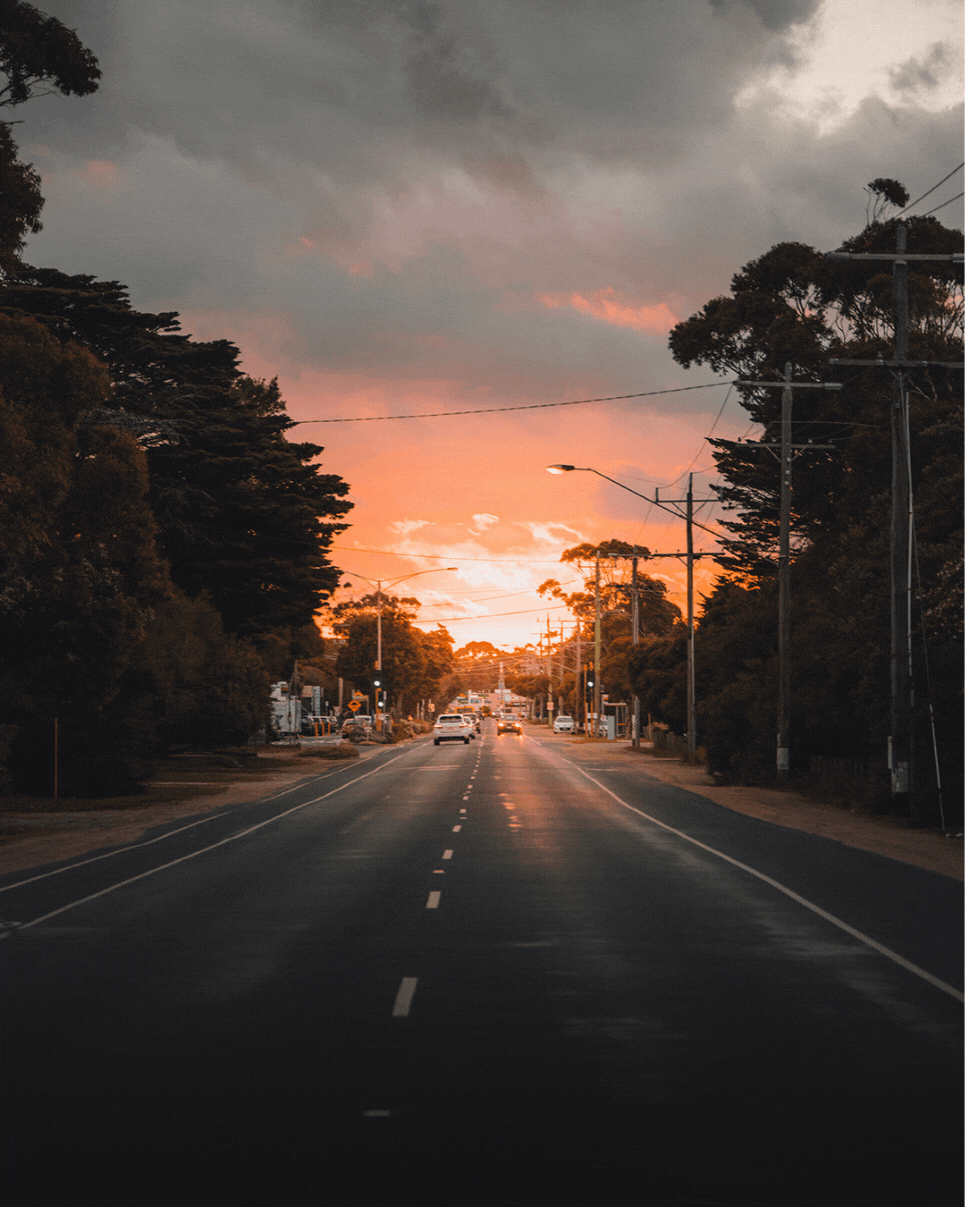 Stop In And Support Local Communities Along The Way
It's easy to only consider travelling and road-tripping across Australia as a way to adventure and escape our busy lives, but it's also crucial for small towns and local communities across the country that depend on tourism. Right now, that's as true as it's ever been, with regional communities unable to rely on the usual influx of international travellers with months of lockdowns compounding the problem. That means your dollars count for a lot more in remote, country and coastal communities, and showing your support as you pass through should be part of your Great Summer Road Trip this year. Plus, there's nothing better than speaking to locals along the way to find hidden gems that don't exist in guidebooks or online. The highlight of your trip might be a local watering hole, an underrated deli sandwich, a rural pub or the handcrafted find of a lifetime at an artisan shop—all because you stopped instead of driving through.
Load Up The Perfect Road Trip Playlist
What makes a truly great road trip playlist? A hearty mix of , banging , , "all rise", something a bit more chill or just John Denver's 'Take Me Home, Country Roads' on repeat, of course. But a solid and considered list of songs could very well define the long stretches of road you'll encounter. For that reason, make sure you plan ahead and create a few different playlists that'll match any mood inside your car—from pick-me-up tunes to a supporting score for the picturesque view outside the car window. And don't forget that parts of Australia don't care about your internet reception (maybe the ones most worth visiting), so pre-download those playlists to be safe.
Make The Most Of Each Day And Hit The Road Early
You know what's not great? Feeling like you've wasted the day away. Road trips are all about making the most of every single moment, and that's not possible if you're sleeping in or dawdling around in the morning trying to figure out where you're going next. Make sure you're organised so you can hit the road first thing and set a positive tone for the day ahead. If you're sleeping in a tent or under the stars, let nature's summertime alarm clock gently wake you every morning. Otherwise, make sure the alarm is set and let's go!
If you want to find out even more about how to load up on good fuel before your summer road trip, head to Sunbites, The Good Fuel Co., to see the full range of wholegrain snacks you can feel good about.