If there's one thing the pandemic proved, it's that you don't have to cross a border to find epic adventures and holiday vibes—Queensland is full of plenty of both, especially right here in our backyard. And one of our favourite local trips to take on a quiet weekend is just over an hour away, up into the Sunshine Coast Hinterland to Maleny and Montville. Whether you haven't visited since that 50km travel limit drove everyone up to the mountain or you're a regular looking for new inspiration, there's plenty to see and do in these scenic towns.
From walks and hikes to tasty eats and the Sunshine Coast's most scenic mountain view, here are all the best things to do in Maleny and Montville.
Grab Breakfast
It's going to be a busy day, so before you do anything else, you'll need to fuel up—with food that is. Monica's Cafe in Maleny dishes up an all-day breakfast worth the road trip alone, as does Shotgun Espresso. Starting your trip in Montville? Little May Espresso is our pick for a coffee and a spot of brunch that will warm up any chilly hinterland morning. You'll find a couple more of our favourite cafes here.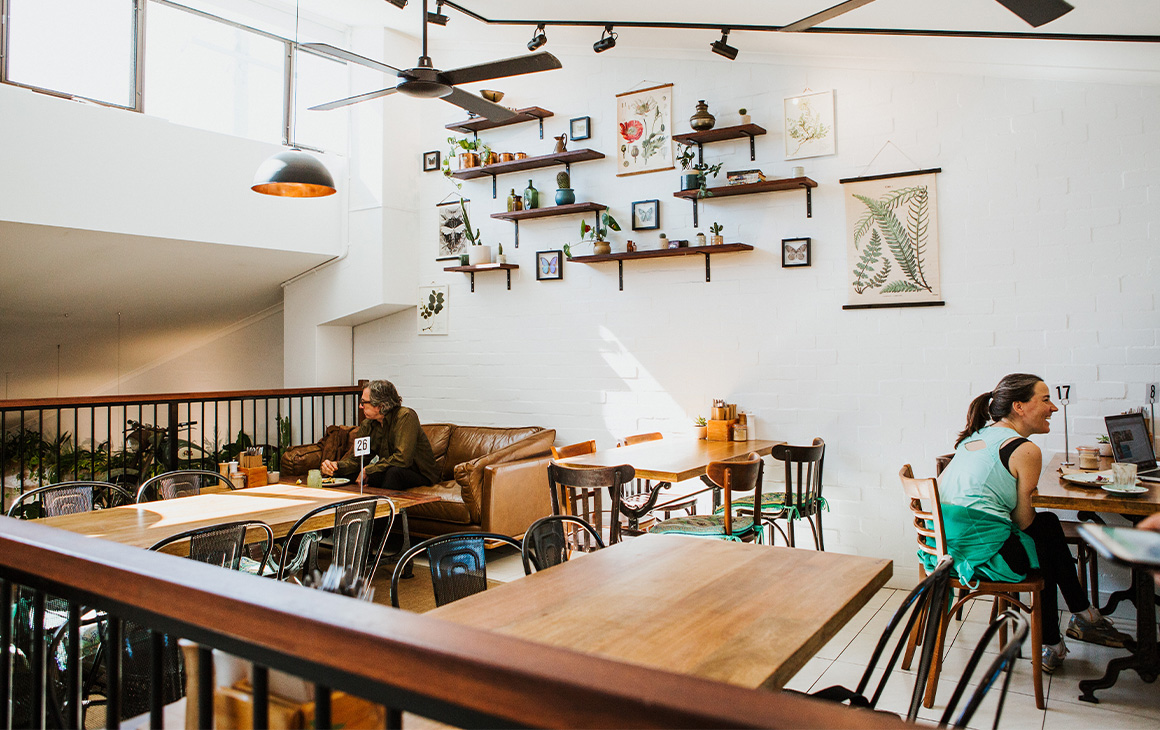 Maleny Cheese Factory
If cheese is your weakness, you'd best keep scrolling because any mention of Maleny Cheese Factory will make you buckle at the knees. Tucked just out of town, this is a great stopping point on your drive between Montville and Maleny. Complete with a shop and sitting areas, Maleny Cheese opened in 2004 and has been using local milks to create drool-worthy cheeses and yoghurts ever since. Taste their handmade range of cow and buffalo milk cheese, while getting a sneak peek into the factory room below, where all the magic happens. Then, head straight to the counter and grab a ploughman's board, loaded with Maleny Cheese, of course.
Find A New Pageturner
There's something about that bookshop smell that beats an electronic device anyday, and with a bookshop on every corner, Maleny will have you breathing in that smell long after you've headed home. Get lost in the shelves of page turners at Rosetta Books, where the lovely team are renowned for helping avid readers find their next score, or find yourself an enormous secondhand bedside stack at the cheap and cheerful PS Books. Still browsing? Maleny Bookshop specialises in secondhand, rare and out of print books, one of which might catch your eye.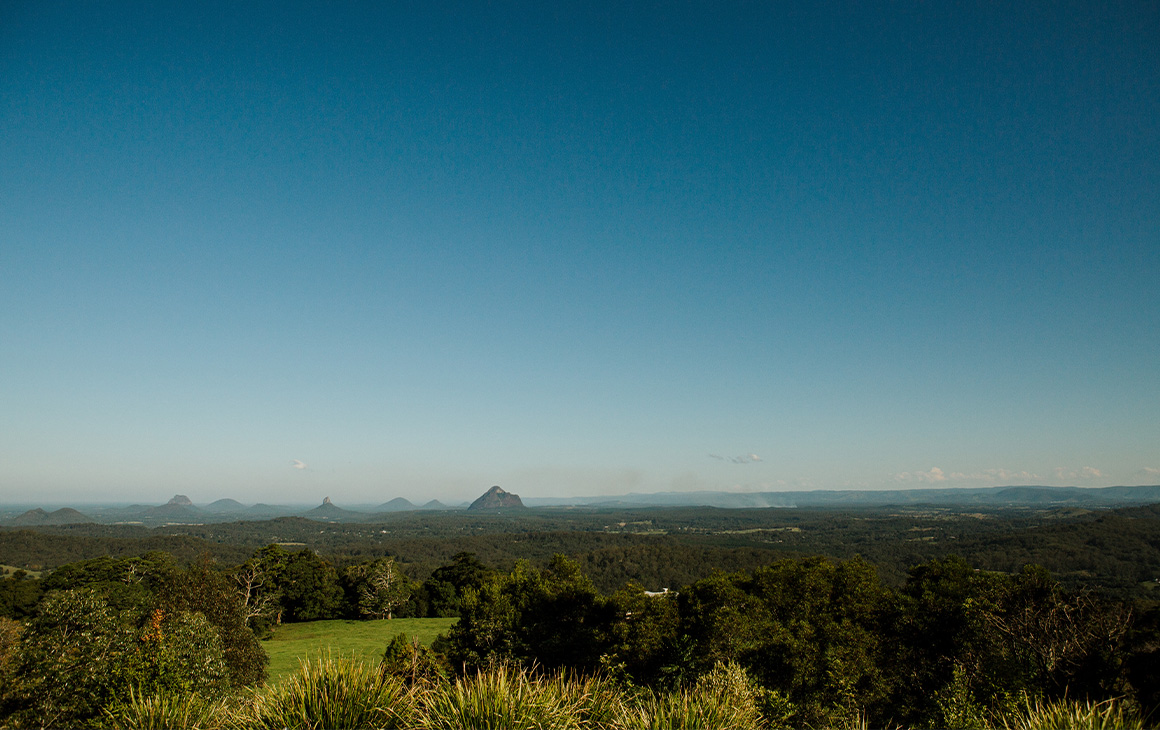 Take In Those Mountain Views
It may be somewhat of a tourist attraction but you can't go to Maleny and not take in the majestic sight of the Glass House Mountains. The best place to do this is from Mary Cairncross Park, so pull up, grab the camera and snap your best selfie with your roadtrip buddy. From there, take a stroll through the park, wandering along the bush-fringed pathways until you've worked up an appetite for some cheese.
Kondalilla National Park
If fresh air, lush rainforest and the sound of a running waterfall take your fancy, head straight to Kondalilla National Park. When the weather is fine, the rockpools at the top of the falls are the perfect spot for a dip, or you can make the trek all the way to the bottom of the falls (they're better after a bit of rain, just FYI).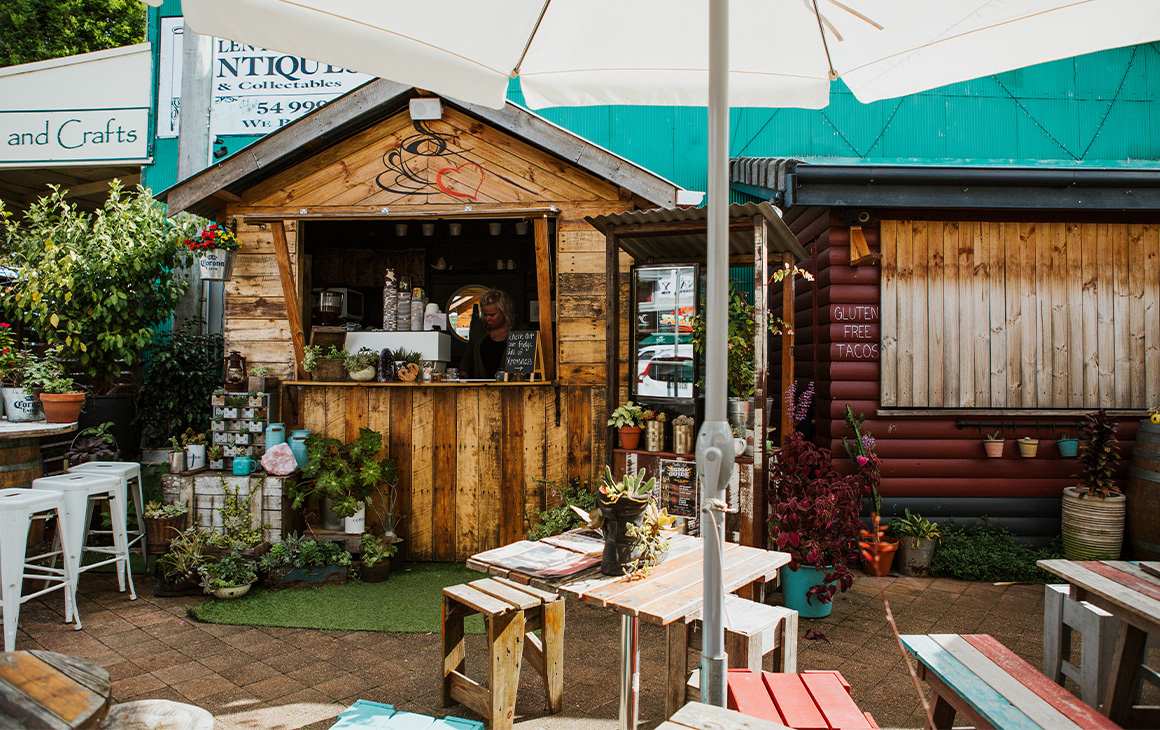 Maleny Lane
Thought the Sunshine Coast hinterland was too country for street food? You thought wrong. Maleny Lane is a quirky alleyway filled with stalls dishing up gourmet international street food and industrial style seating where you can tuck into it. Vendors change on the regular, but last time we checked them out, options included souvlaki, Indian curries, Korean bao buns, sushi and more. It's not just about the food either—you can catch live local musicians every Friday night.
Maleny Botanic Gardens
The hinterland is covered with beautiful rainforests, farms and reserves, and there's one particular garden us young green thumbs can't get enough of. The privately-owned Maleny Botanic Gardens is sprawled over four acres and is home to killer views of the Glass House Mountains, meandering paths, lakes, waterfalls, a massive bird aviary and, to top it all off, tasty tea and scones. Entry will cost you, but it'll be worth every cent.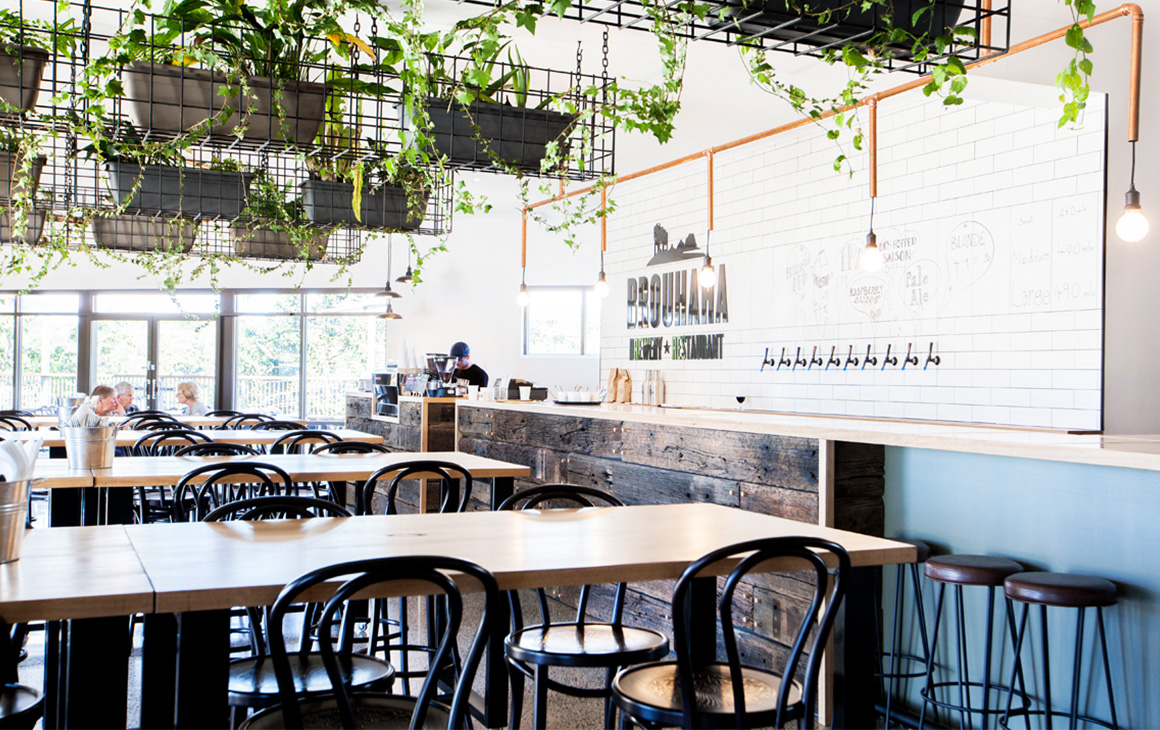 Brouhaha Brewery
A day of exploring will make any sane person thirsty, so pull up a stool at Brouhaha Brewery in Maleny and sink a few frothy beers. Brewed in-house, Brouhaha's range of beers include an IPA, Maleny Lager, Milk Stout, NZ Pale Ale, their award-winning Strawberry Rhubarb Sour and so many more! Also home to a restaurant, you'll be lining your stomach with small and large plates made with fresh, local produce. It doesn't get any better than this.
Maleny Food Co.
While you might not make friends with salad, everyone makes friends with gelato, right? So lick your way to heaven at Maleny Food Co. in the centre of town, where you'll be tasting one award-winning gelato after the other. Cup or cone, some of our favourites include blueberry and lavender, espresso, and lychee choc ginger. Drool. This joint doubles as a fromagerie and café, so if you need supplies for your afternoon picnic, you've come to the right place—there's an entire refrigerated room dedicated to cheese.
Cruise Down To Palmwoods For Dinner
Rather than following the Blackall Range north towards Mapleton, head east down the hill instead, through Hunchy until you get to Palmwoods. This super-cute town is more of a day spot, but when night falls you can always count on Rick's Garage for all your OTT burger and shake needs and Piggyback for a bit of Asian flavour in a groovy outdoor setting.
If you're looking for somewhere to stay, we love this cosy cottage with an outdoor bath.
Image credit: Claire Plush and Amy Higg