If you're a golf lover it would be safe to assume that you have spent your fair share of weekends at the driving range or at one of the many outdoor putt putt circuits around. But if you're looking for a bit of a shake up from the usual sea of manicured grass, there's a brand new mini golf course in town and it's out-of-this-world.
Just opened in Redcliffe, about halfway between Brisbane and the Sunshine Coast, Undersea Putt & Play is a putting experience like no other. Aptly named, the golfing venue for kids and adults alike allows all of your Little Mermaid dreams to come true, with an 18-hole green (or should we say, blue) that transports you to the bottom of the ocean with real and mythical creatures alike being the feature of the course. You'll enter through the jaws of a prehistoric fish, and say hello to mermaids, sharks and sea turtles on your way to hit a hole-in-one and find some sunken treasure.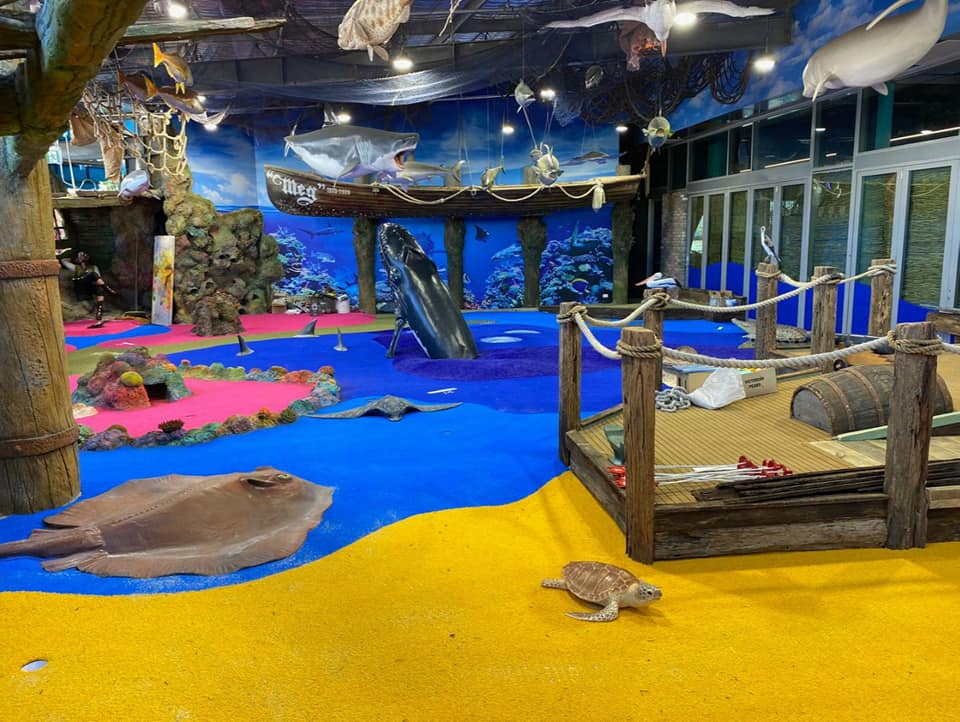 With both indoor and outdoor sections, the course even has a deep sea glow-in-the-dark room lit by black lights—just watch out for jellyfish. Bonus, as well as the putt putt course, there's a fully functioning cafe and bar attached for when you get peckish, plus an arcade full of games if you want to stay competitive.
Undersea Putt & Play is open now, and you can book online in advance before you go.
Want to embrace your Christmas spirit the putt putt way? Check out this jolly festive-themed course.
Image credit: Undersea Putt & Play