Need a relaxing holiday? We've all been subjected to plenty of 'inside time lately', and we don't blame you if you're sick of it. We're itching for fresh air, sun, sand, stunning views, and most of all, a break from the crowds and concrete.
Where can you find all this without crossing borders or being out-booked by competitive Queensland travellers? The ever-picturesque Gympie Region.
Gympie and its gorgeous surrounds are home to some of Queensland's most pristine landscapes and epic adventures, spanning from the Cooloola Coast to way out west. It literally checks all boxes on the nature-front, boasting unbelievable beaches, rainforests, and hinterland. Best part? No concrete or crowds in sight. Just you, farm-fresh eats, and the natural beauty Gympie has on offer.
Ready to explore? Here are just a few reasons why Gympie should be your next getaway.
Swim At One Of The World's Most Scenic Beaches
How could we start this list any other way than by singing the praises of Rainbow Beach? Named after its multi-coloured, towering sand cliffs, this slice of paradise has enchanted travellers worldwide. Being ranked as one of Australia's best beaches and as one of the most scenic in the world, it's no mystery why Rainbow Beach should be on every Queenslander's travel checklist.
4WD To Epic Waves
Want to inject some adventure into your beach days? Load up the Landy and don't forget the boards. Double Island Point is only accessible by 4WD and comes with some of the best surf waves Australia wide. Once you've had your fill of exploring the island via off-roading and surfing, head to Honeymoon Bay Lagoon at low tide for chill vibes and easy swimming—AKA your private island oasis.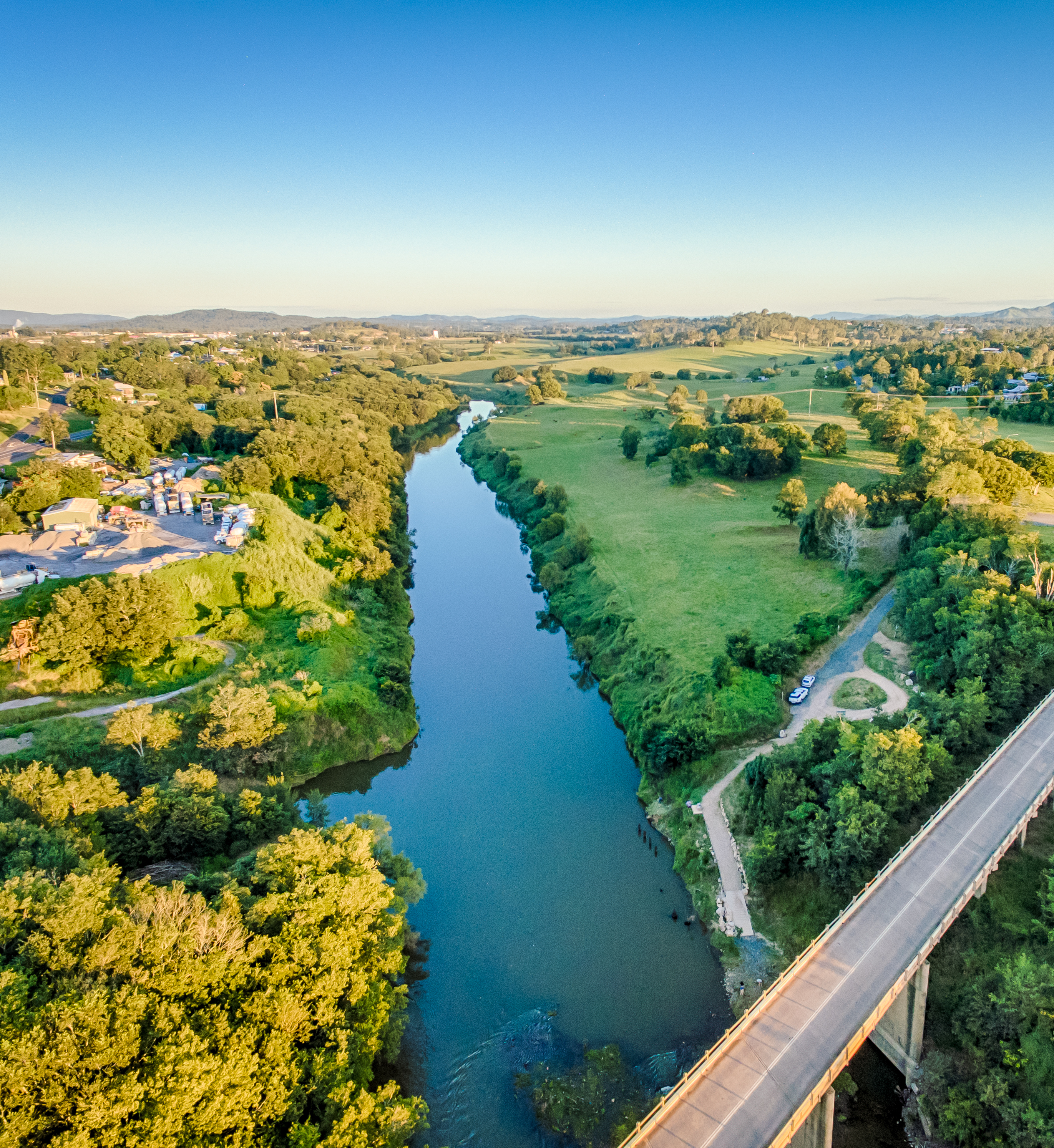 Hit The Trails
Whether you're up for a leisurely walk through the rainforest or an all-out 80km+ bike ride following an old train line, Gympie's hiking and biking game is strong. We're talking tracks and trails through all manner of landscapes at all different difficulty levels. Where else could you go on a bird-watching beach walk and rainforest hike to picturesque swimming holes on the same day? We recommend the Kilkivan to Kingaroy Rail Trail or the Cooloola Great Walk for hard-core, multi-day trail-goers. For an easy wander, try the River to Rail Trail, Mary Valley Rail Trail, Foreshore Birdwalk and Wildflower Walk near the Cooloola Coast.
Saddle Up For A Bush Tour
Is your childhood horse obsession still going strong? Experience Gympie from horseback on one of their iconic horse-riding trails. If you're new to horse-riding we recommend taking a day trip through the rainforest or riding down Rainbow Beach at sunset. For the true horse-lovers among you, you can find week-long beach and bush tours that will have you cantering by day and checking in to picturesque B&Bs by night for a luxe equestrian experience.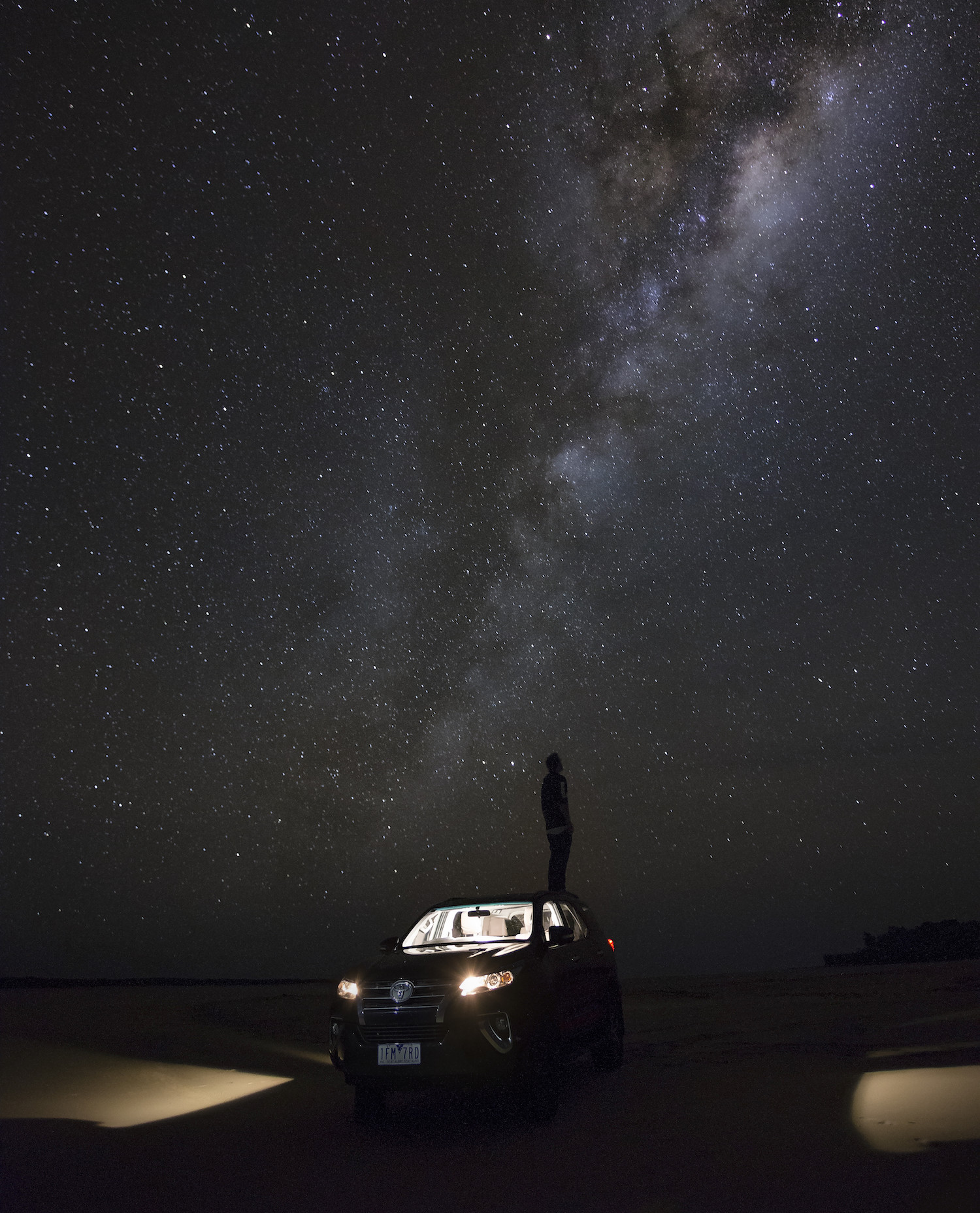 Pitch A Tent Under The Stars
Your picture-perfect camping trip is waiting. With Gympie Region spanning over country farmland, lush rainforest, and picturesque coastline, there is no shortage of beautiful places to pitch a tent and sleep amongst nature. Our top picks for camping spots are Inskip for sandy bonfire vibes, Amamor State Forest for a grassy, forest setting, and Borumba Dam for creek-side camping with deer-feeding on the side. Simply choose your favourite backdrop and settle in for a clear view of the stars you just can't get in the city.
Paddle Through Pristine Waterways
One thing Gympie has no shortage of? Pristine waterways that are just begging to be explored. Kayak or paddleboard down the Mary River to spot turtles and platypuses, head out to the Coral Sea to paddle with dolphins, dugongs, sea turtles and whales, or hit up one of Gympie's many stunning lakes for a spot of fishing or refreshing swim.
Eat, Drink, And Take In The View
One of the best things about Gympie you won't be able to avoid is the unbelievable food on offer. Discover local flavours fresh from the source at one of the many farm trails available. For a more refined dining experience, there are plenty of restaurants serving up five-star meals with views to match. Tour your way through the flavours of Mary Valley for paddock to plate freshness you won't find anywhere else, or head to the coast for next-level seafood feasts. Because what relaxing holiday is complete without decadent eats against a stunning backdrop?
Ready to trade in the urban jungle for beaches, bush, and enviable slow living? Plan your trip to the pristine wilderness that is Gympie Region here.
Image credit: Tourism And Events Queensland
Editor's note: This article is sponsored by Gympie Region and proudly endorsed by Urban List. Thank you for supporting the sponsors who make Urban List possible. Click here for more information on our editorial policy.