B'ARK Boutique Grooming And Barkery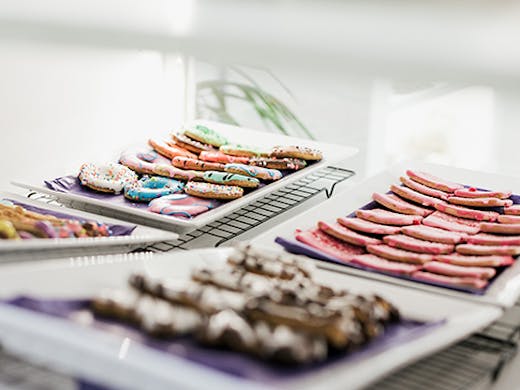 The Verdict
Looking for the perfect way to pamper your pooch for Christmas? Or just looking to spoil your doggo because, well, dogs are the best and they deserve everything? Then look no further than B'ARK, the newest dog boutique on the Coast.
Right in the heart of the coast on Ocean St in Maroochydore, B'ARK provides pampering and grooming services for all kinds of dogs. Whether it's just a quick bath, nail clipping, a nice trim or a blow dry, B'ARK does it all. They also offer a range of adorable pet accessories, including leads, collars, apparel, dog beds, and toys, as well as all the stylish accessories your pooch needs to look their best.
B'ARK's services don't just stop at grooming though. Boutique owner Katie also owns and operates a pet retreat called Katie's Ark, where she welcomes dogs, cats, birds, and small animals to her luxury resort at her home in the Mary Valley. Just drop your pooch off at the boutique in Maroochydore and your fur baby will be transported in style to their luxury vacation. Easy peasy.
Probably the best thing about B'ARK is its Barkery, where you can pick up a delicious treat for your dog. With doggy delicacies provided by Noosa Dog Cakes, there's sure to be something there that your pooch will love. They've been helping dog owners on the coast spoil their pets for the last 12 months, so Noosa Dog Cakes are no strangers to the treat baking game. If you want a custom treat made for your pooch, Noosa Dog Cakes allows you to design and customise your very own cake or treat just for your good boy or girl. Made with Australian meats and all natural ingredients, the treats are good for your pets and taste delicious.
So whether your dog just needs a trim, or you're looking to treat your pooch to a full day of pampering, B'ARK is your one stop shop for all your doggy needs. Stop in next time you're around and pick up a treat for your furry friend. After all, they deserve it.
Image credit: Amy Higg for The Urban List
---